Happy Reading,
Shelly, Sam, Martina, Erin, Susan, Kelly, Laura, Emily, Anisaa, and Lori Ann
MORE YOUNG ADULT NOVELS NEW IN STORES
* * * *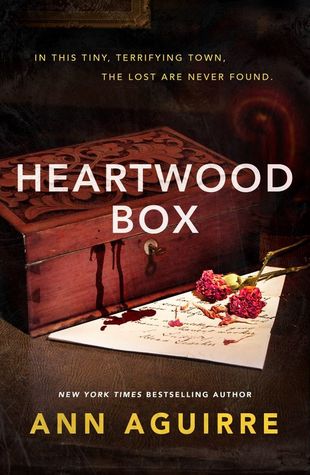 Heartwood Box
by Ann Aguirre
Hardcover
Tor Teen
Released 7/9/2019
In this tiny, terrifying town, the lost are never found.
When Araceli Flores Harper is sent to stay with her great-aunt Ottilie in her ramshackle Victorian home, the plan is simple. She'll buckle down and get ready for college. Life won't be exciting, but she'll cope, right?
Wrong. From the start, things are very, very wrong. Her great-aunt still leaves food for the husband who went missing twenty years ago, and local businesses are plastered with MISSING posters. There are unexplained lights in the woods and a mysterious lab just beyond the city limits that the locals don't talk about. Ever. When she starts receiving mysterious letters that seem to be coming from the past, she suspects someone of pranking her or trying to drive her out of her mind.
To solve these riddles and bring the lost home again, Araceli must delve into a truly diabolical conspiracy, but some secrets fight to stay buried…
Purchase Heartwood Box at Amazon
Purchase Heartwood Box at IndieBound
View Heartwood Box on Goodreads
* * * *
Me Myself & Him
by Chris Tebbetts
Hardcover
Delacorte Press
Released 7/9/2019
When Chris Schweitzer takes a hit of whippets and passes out face first on the cement, his nose isn't the only thing that changes forever. Instead of staying home with his friends for the last summer after high school, he's shipped off to live with his famous physicist but royal jerk of a father to prove he can "play by the rules" before Dad will pay for college.
Or . . . not.
In an alternate time line, Chris's parents remain blissfully ignorant about the accident, and life at home goes back to normal--until it doesn't. A new spark between his two best (straight) friends quickly turns Chris into a (gay) third wheel, and even worse, the truth about the whippets incident starts to unravel. As his summer explodes into a million messy pieces, Chris wonders how else things might have gone. Is it possible to be jealous of another version of yourself in an alternate reality that doesn't even exist?
Purchase Me Myself & Him at Amazon
Purchase Me Myself & Him at IndieBound
View Me Myself & Him on Goodreads
* * * *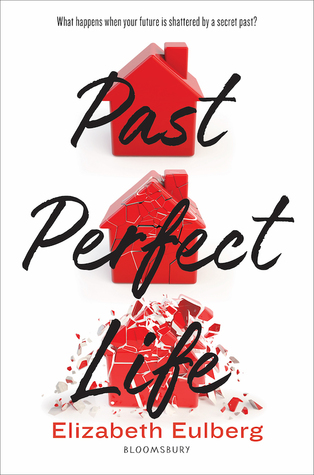 Past Perfect Life
by Elizabeth Eulberg
Hardcover
Bloomsbury YA
Released 7/9/2019
Small-town Wisconsin high school senior Allison Smith loves her life the way it is--spending quality time with her widowed father and her tight-knit circle of friends, including best friend Marian and maybe-more-than-friends Neil. Sure she is stressed out about college applications . . . who wouldn't be? In a few short months, everything's going to change, big time.
But when Ally files her applications, they send up a red flag . . . because she's not Allison Smith. And Ally's--make that Amanda's--ordinary life is suddenly blown apart. Was everything before a lie? Who will she be after? And what will she do as now comes crashing down around her?
Purchase Past Perfect Life at Amazon
Purchase Past Perfect Life at IndieBound
View Past Perfect Life on Goodreads
* * * *
Spin the Dawn
by Elizabeth Lim
Hardcover
Knopf Books for Young Readers
Released 7/9/2019
Maia Tamarin dreams of becoming the greatest tailor in the land, but as a girl, the best she can hope for is to marry well. When a royal messenger summons her ailing father, once a tailor of renown, to court, Maia poses as a boy and takes his place. She knows her life is forfeit if her secret is discovered, but she'll take that risk to achieve her dream and save her family from ruin. There's just one catch: Maia is one of twelve tailors vying for the job.
Backstabbing and lies run rampant as the tailors compete in challenges to prove their artistry and skill. Maia's task is further complicated when she draws the attention of the court enchanter, Edan, whose piercing eyes seem to see straight through her disguise.
And nothing could have prepared her for the final challenge: to sew three magic gowns for the emperor's reluctant bride-to-be, from the laughter of the sun, the tears of the moon, and the blood of stars. With this impossible task before her, she embarks on a journey to the far reaches of the kingdom, seeking the sun, the moon, and the stars, and finding more than she ever could have imagined.
Purchase Spin the Dawn at Amazon
Purchase Spin the Dawn at IndieBound
View Spin the Dawn on Goodreads
* * * *
Stealing Home
by Becky Wallace
Hardcover
Macmillan
Released 7/9/2019
Ryan Russell has life perfectly planned. She's going to take over her family's team, the Buckley Beavers, and become one of the only female General Managers in minor league baseball.
Then Sawyer Campbell shows up, and Ryan's carefully laid plans are thrown a major curveball. Sawyer is far more charming than the arrogant jocks she usually manages, though fraternizing is against every rule in the Beaver's handbook.
But after figuring out the desperate state of the team's finances, Ryan will have to take risks in order to save her future. She teams up with Sawyer, using his star power to draw in sponsors. But the more time she spends with him, the harder it becomes to play by the rules. Is his partnership the key to saving the Beavers, or a distraction she can't afford?
Purchase Stealing Home at Amazon
Purchase Stealing Home at IndieBound
View Stealing Home on Goodreads
* * * *
The Boy and Girl Who Broke the World
by Amy Reed
Hardcover
Simon Pulse
Released 7/9/2019
Billy Sloat and Lydia Lemon don't have much in common, unless you count growing up on the same (wrong) side of the tracks, the lack of a mother, and a persistent loneliness that has inspired creative coping mechanisms.
When the lives of these two loners are thrust together, Lydia's cynicism is met with Billy's sincere optimism, and both begin to question their own outlook on life. On top of that, weird happenings including an impossible tornado and an all-consuming fog are cropping up around them—maybe even because of them. And as the two grow closer and confront bigger truths about their pasts, they must also deal with such inconveniences as a narcissistic rock star, a war between unicorns and dragons, and eventually, of course, the apocalypse.
Purchase The Boy and Girl Who Broke the World at Amazon
Purchase The Boy and Girl Who Broke the World at IndieBound
View The Boy and Girl Who Broke the World on Goodreads
* * * *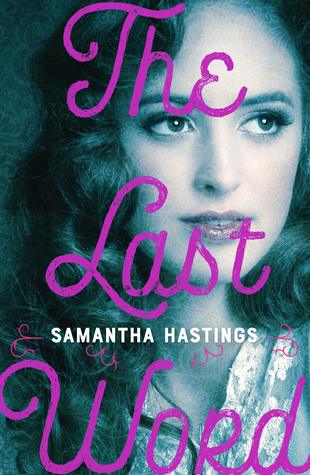 The Last Word
by Samantha Hastings
Hardcover
Swoon Reads
Released 7/9/2019
Where one story ends, another begins.
1861. Miss Lucinda Leavitt is shocked when she learns the author of her favorite serialized novel has died before completing the story. Determined to learn how it ends, Lucinda reluctantly enlists the help of her father's young business partner, Mr. David Randall, to track down the reclusive author's former whereabouts.
David is a successful young businessman, but is overwhelmed by his workload. He wants to prove himself to his late father, as well as to himself. He doesn't have the time, nor the interest, for this endeavor, but Lucinda is not the type to take no for an answer.
Their search for the elusive Mrs. Smith and the rightful ending to her novel leads Lucinda and David around the country, but the truths they discover about themselves―and each other―are anything but fictional.
Purchase The Last Word at Amazon
Purchase The Last Word at IndieBound
View The Last Word on Goodreads
* * * *
The Shortest Distance Between Love & Hate
by Sandy Hall
Hardcover
Swoon Reads
Released 7/9/2019
Paisley is really looking forward to college. She is ready to take charge of her destiny and embrace some new experiences! Finding a hot guy to make out with at her first ever college party seems like a great start...until her best friend informs her that mystery guy is actually Carter Schmitt, Paisley's sworn enemy who basically ruined their lives in middle school.
So much for new people and exciting new experiences. Oh well. Paisley will just pretend he doesn't exist. Of course that would be easier if Carter, AKA her super-hot-sworn-enemy, hadn't ended up in three of her classes AND the same work study. Is it too late to rethink this college thing?
Purchase The Shortest Distance Between Love & Hate at Amazon
Purchase The Shortest Distance Between Love & Hate at IndieBound
View The Shortest Distance Between Love & Hate on Goodreads
* * * *
The Storm Crow
by Kalyn Josephson
Hardcover
Sourcebooks Fire
Released 7/9/2019
In the tropical kingdom of Rhodaire, magical, elemental Crows are part of every aspect of life...until the Illucian empire invades, destroying everything.
That terrible night has thrown Princess Anthia into a deep depression. Her sister Caliza is busy running the kingdom after their mother's death, but all Thia can do is think of all she has lost.
But when Caliza is forced to agree to a marriage between Thia and the crown prince of Illucia, Thia is finally spurred into action. And after stumbling upon a hidden Crow egg in the rubble of a rookery, she and her sister devise a dangerous plan to hatch the egg in secret and get back what was taken from them.
Purchase The Storm Crow at Amazon
Purchase The Storm Crow at IndieBound
View The Storm Crow on Goodreads
* * * *
The Traitor's Kingdom
by Erin Beaty
Hardcover
Imprint
Released 7/9/2019
A new queen under threat.
An ambassador with a desperate scheme.
Two kingdoms with everything to lose.
Once a spy and counselor to the throne, Sage Fowler has secured victory for her kingdom at a terrible cost. Now an ambassador representing Demora, Sage is about to face her greatest challenge to avoid a war with a rival kingdom.
After an assassination attempt destroys the chance for peace, Sage and her fiancé Major Alex Quinn risk a dangerous plot to reveal the culprit. But the stakes are higher than ever, and in the game of traitors, betrayal is the only certainty.
Purchase The Traitor's Kingdom at Amazon
Purchase The Traitor's Kingdom at IndieBound
View The Traitor's Kingdom on Goodreads
* * * *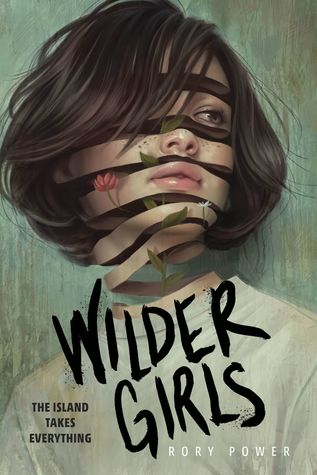 Wilder Girls
by Rory Power
Hardcover
Delacorte Press
Released 7/9/2019
It's been eighteen months since the Raxter School for Girls was put under quarantine. Since the Tox hit and pulled Hetty's life out from under her.
It started slow. First the teachers died one by one. Then it began to infect the students, turning their bodies strange and foreign. Now, cut off from the rest of the world and left to fend for themselves on their island home, the girls don't dare wander outside the school's fence, where the Tox has made the woods wild and dangerous. They wait for the cure they were promised as the Tox seeps into everything.
But when Byatt goes missing, Hetty will do anything to find her, even if it means breaking quarantine and braving the horrors that lie beyond the fence. And when she does, Hetty learns that there's more to their story, to their life at Raxter, than she could have ever thought true.
Purchase Wilder Girls at Amazon
Purchase Wilder Girls at IndieBound
View Wilder Girls on Goodreads