The Great Library
series! Don't forget to check out all the books below and enter to win.
Happy Reading,
Shelly, Halli, Jocelyn, Martina, Erin, Susan, Kelly, Laura, Emily, Anisaa, and Lori Ann
YA BOOK GIVEAWAYS THIS WEEK
Smoke and Iron
by Rachel Caine
Giveaway of the full series; Ink and Bone, Paper and Fire, Ash and Quill, and Smoke and Iron

U.S. Only
Berkley Books
Released 7/02/2018
To save the Great Library, the unforgettable characters from Ink and Bone, Paper and Fire, and Ash and Quill put themselves in danger in the next thrilling adventure in the New York Times bestselling series.
The opening moves of a deadly game have begun. Jess Brightwell has put himself in direct peril, with only his wits and skill to aid him in a game of cat and mouse with the Archivist Magister of the Great Library. With the world catching fire, and words printed on paper the spark that lights rebellion, it falls to smugglers, thieves, and scholars to save a library thousands of years in the making...if they can stay alive long enough to outwit their enemies.
Purchase Smoke and Iron at Amazon
Purchase Smoke and Iron at IndieBound
View Smoke and Iron on Goodreads
YA BOOK GIVEAWAYS LAST WEEK: WINNERS
The Game of Hope by Sandra Gulland:
Katrina C.
The Museum of Us by Tara Wilson Redd:
Courtney W.
Your Destination Is on the Left by Lauren Spieller:
Allison R.
MORE YOUNG ADULT NOVELS NEW IN STORES NEXT WEEK
* * * *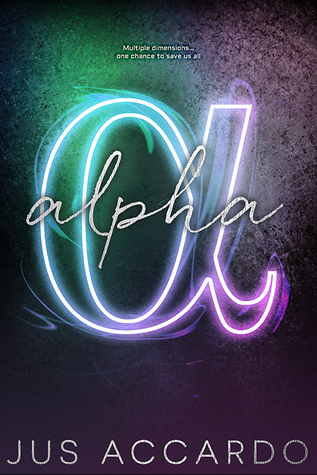 Alpha
by Jus Accardo
Paperback
Entangled: Teen
Released 7/3/2018
Sera has no memory of her life before. Before captivity, before experiments, before the only lifeline she had was the voice of a boy in the cell next to hers. Before G.
G wishes he could forget everything before Sera brought him back to life. Forget his memories as a ruthless mercenary on an alternate version of Earth. Forget that he was part of an experiment simply known as Alpha.
Now on the run from their captors and in need of an antidote to save his life, G and Sera's clock is ticking. And they'll have to gamble everything on the bond they forged in captivity if they want to survive.
Purchase Alpha at Amazon
Purchase Alpha at IndieBound
View Alpha on Goodreads
* * * *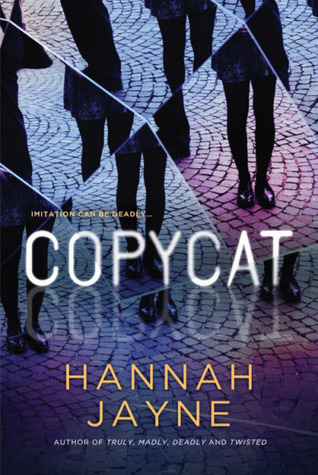 Copycat
by Hannah Jayne
Paperback
Sourcebooks Fire
Released 7/3/2018
Everyone is dying to read the latest book in the popular Gap Lake mystery series, and Addison is no exception. As the novels biggest fan, she's thrilled when the infamously reclusive author, R.J. Rosen, contacts her, giving her inside information others would kill for.
Addison's always dreamed of what it would be like if the books were real...But then she finds the most popular girl in school dead. Murdered. And realizes that life imitating fiction is more dangerous that she could have imagined. As other terrifying events from the books start happening around her, Addison has to figure out how to write her own ending―and survive the story.
Purchase Copycat at Amazon
Purchase Copycat at IndieBound
View Copycat on Goodreads
* * * *
Kiss of the Royal
by Lindsey Duga
Paperback
Entangled: Teen
Released 7/3/2018
Princess Ivy has one goal―end the war against the Forces of Darkness.
Ivy's magic is more powerful than any other Royal's, but she needs a battle partner who can help her harness it. Prince Zach's unparalleled skill with a sword should make them an unstoppable pair―if only they could agree on...well, just about anything.
But Ivy's magic can only fully unlock with Zach's help, and he's not exactly cooperating.
Zach believes Ivy's magic is dangerous. Ivy believes they'll never win the war without it. Two warriors, one goal, and the fate of their world on the line. But the more they argue, the more they fall for each other. And only one of them can be right…
Purchase Kiss of the Royal at Amazon
Purchase Kiss of the Royal at IndieBound
View Kiss of the Royal on Goodreads
* * * *
Shadow State
by Elyse Brayden
Hardcover
Imprint
Released 7/3/2018
What Brynn Caldwell can't remember might get her killed.
Brynn is a promising science student recovering from a major setback: Last year, a bad relationship sent her spiraling into depression. But as she puts the pieces of her life back together, a few don't fit.
Soon Brynn starts having flashbacks―hazy memories of being abducted and possibly brainwashed. It's all connected to a wonder drug to treat PTSD that might actually be the ultimate weapon: a tool to control people's memories. And Brynn can't trust the people who know the truth―her best friend turned enemy, her genius scientist mother with a secret, and Brynn herself, whose memories might all be lies.
Now, to stop a possible terrorist attack, Brynn has to uncover what she's been forced to forget―and learn what side she's really on.
Purchase Shadow State at Amazon
Purchase Shadow State at IndieBound
View Shadow State on Goodreads
* * * *
The Collide
by Kimberly McCreight
Hardcover
HarperCollins
Released 7/3/2018
KEEP YOUR ENEMIES CLOSE.
Wylie is finally out of the detention center, but that doesn't mean she's safe. As much as she wants to forget everything that's happened and return to her normal life, Wylie knows that true freedom means discovering, once and for all, who is hunting the girls who are Outliers—and why.
Armed with only a few clues and a handful of trusted allies, Wylie sets out to separate fact from fiction. But soon she is unearthing long-buried secrets and finds herself entangled in a conspiracy that is much bigger and more dangerous than she ever could have imagined. Worse yet, the nearer Wylie gets to discovering the truth, the closer her enemies get to silencing her and the other girls. This time, maybe forever.
Purchase The Collide at Amazon
Purchase The Collide at IndieBound
View The Collide on Goodreads
* * * *
The Loneliest Girl in the Universe
by Lauren James
Hardcover
HarperTeen
Released 7/3/2018
The daughter of two astronauts, Romy Silvers is no stranger to life in space. But she never knew how isolating the universe could be until her parents' tragic deaths left her alone on the Infinity, a spaceship speeding away from Earth.
Romy tries to make the best of her lonely situation, but with only brief messages from her therapist on Earth to keep her company, she can't help but feel like something is missing. It seems like a dream come true when NASA alerts her that another ship, the Eternity, will be joining the Infinity.
Romy begins exchanging messages with J, the captain of the Eternity, and their friendship breathes new life into her world. But as the Eternity gets closer, Romy learns there's more to J's mission than she could have imagined. And suddenly, there are worse things than being alone….
Purchase The Loneliest Girl in the Universe at Amazon
Purchase The Loneliest Girl in the Universe at IndieBound
View The Loneliest Girl in the Universe on Goodreads