Library Jumpers
series, and we're beyond thrilled to have Brenda Drake with us to share more about it. Not only does Brenda do amazing things in the book community through Pitch Wars, Pitch Madness, and #PitMad, but she's also one of the mentors in our
First Five Pages Writing Workshop
. Thanks for everything you do, Brenda!
Brenda, what was your inspiration for writing ASSASSIN OF TRUTHS?
My inspiration for ASSASSIN OF TRUTHS began with the first book in the Library Jumpers series. It was a coffee table book of the most beautiful libraries in the world. I came across it in a bookstore and thought it would be wonderful if I could jump to each of the amazing libraries featured in the book. Then I started imagining a battle in one of the libraries. I immediately bought the book, went home, and started drafting THIEF OF LIES.
What scene was really hard for you to write and why, and is that the one of which you are most proud? Or is there another scene you particularly love?
It was really hard to write a scene with Gia and Nick. It crushed my heart. I had tears dropping off my nose. I'm proud of that scene, but I had others that I was equally proud at how they turned out. Some broke my heart and others made my heart soar.
How long did you work on ASSASSIN OF TRUTHS?
ASSASSIN OF TRUTHS took longer to write than GUARDIAN OF SECRETS. It's hard for me to know how long THIEF OF LIES took to write, since it was on submission for a while and I kept revising it. ASSASSIN OF TRUTHS took me four months to write the first draft and several weeks to revise. Then I had two rounds of edits with my publisher, copyedits, and proofs. I'd say it took a year to get it ready for publication.
What are you working on now?
I'm currently working on ANALISE RISING. It was pitched as The Da Vinci Code meets American Gods, about a teenage girl with the power to raise the dead who finds herself drawn into the middle of a battle between gods—and into the heart of a teenage boy who is as mischievous as he is handsome. It's targeted to release in January 2019. The final book in my Fated series, SEEKING FATE, will release this June.
ABOUT THE BOOK
Assassin of Truths
by Brenda Drake
Hardcover
Entangled
Released 2/6/2018
The gateways linking the great libraries of the world don't require a library card, but they do harbor incredible dangers.
And it's not your normal bump-in-the-night kind. The threats Gia Kearns faces are the kind with sharp teeth and knifelike claws. Not to mention there's an evil wizard trying to use his magical abilities to take her down. Because she has the keys to end his devious plan. That is, once she figures out what to do with them.?
With the handsome, cocky, and maybe-perfect-for-her Bastien by her side, Gia travels through the beautiful wizard havens and Mystik covens to gather the answers she seeks. The journey is harrowing, and it pits Gia against someone she loves. But there's only one way to destroy her enemies—if she can uncover it before they catch up to her.
Because sometimes facing our demons is the only way out.
Purchase Assassin of Truths at Amazon
Purchase Assassin of Truths at IndieBound
View Assassin of Truths on Goodreads
ABOUT THE AUTHOR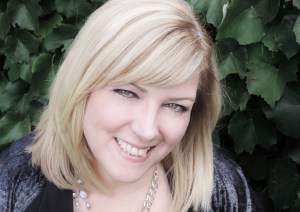 Brenda Drake is a New York Times bestselling author of Thief of Lies (Library Jumpers #1), Guardian of Secrets (Library Jumpers #2), Touching Fate (Fated Series #1), and Cursing Fate (Fated Series #2). She grew up the youngest of three children, an Air Force brat, and the continual new kid at school. She hosts workshops and contests for writers such as Pitch Wars and Pitch Madness on her blog, and holds Twitter pitch parties on the hashtag, #PitMad. When she's not writing or hanging out with her family, she haunts libraries, bookstores, and coffee shops, or reads someplace quiet and not at all exotic (much to her disappointment).
---
Have you had a chance to read ASSASSIN OF TRUTHS yet? Have you participated in any of Brenda's contests? Have they helped you get an agent? Have you had a story inspired by a coffee table book? Share your thoughts about the interview in the comments!
Happy Reading,
Jocelyn, Halli, Martina, Anisaa, Charlotte, Erin, Susan, Shelly, Kelly, Laura, Emily, and Lori Ann