YALLFest
interview is with Stephanie Garber, and I was excited to meet her because of our convoluted
Pitch Wars
connection. I've been in Pitch Wars twice (2013 and 2014), and my PW teammate from 2013 became Stephanie's mentee in 2014. So does that make Stephanie my PW aunt? Or maybe my PW second cousin twice removed? I don't know, family trees always confused me. But I do know that Stephanie was delightful to talk to and shared lots of great writing advice!
Stephanie, how did you become involved with Pitch Wars?
The very first year, when I think it was like 33 mentors, and I had written my fifth book, and it was the third book I queried, and I was getting requests and getting really prompt rejections, and they were personalized, and so I was like, "I'm close." I'd queried other books, so I knew, like, okay, I'm getting somewhere, but I'm not there. And I didn't know what to do. I think it was 2012, so there was information online, but there weren't the contests, and I just needed something to help me. And so Pitch Wars! And the funny thing is, looking back now, I wasn't even on Twitter when I applied, so Liz Briggs, who is amazing and I love her, who picks me - I can't believe she picked me because she could not Google me in any way. Liz is like if you ask her something she will find it, she's good, and she couldn't find me, but she loved the pages and that was when people would only request three chapters and not read the whole thing. So she mentored me.
It was a huge change for me because of Liz. It was like she loved it, and then she was like, "Oh my gosh, this ending is terrible! Your character has no agency. What? What? Oh my gosh, it's getting worse and worse. Oh my gosh, this is bad."
And she was just really honest, and it was like, "Thank you, I finally know. I know! I know!" So I felt like that was a big thing. And I ended up getting an agent with that book. And I learned a lot from that agent. That book didn't go on to sell, obviously, and thankfully!
Then after that I asked Brenda if I could mentor, so the second year I mentored, and the third year I mentored. I feel like so many of the people I know happened because of Pitch Wars. It's
huge
for me. It's also just a boost, like one of those little things that I needed, like, okay, I couldn't get an agent but someone chose me for this contest. It makes a big difference.
You mentored with Stacey Lee one year, right?
The first year I mentored on my own, and then the next year I wasn't going to do it but everybody I knew was doing it, and then one day Stacey and I were hanging out, and I was like, "I don't know if I'm going to do it," and she was like, "I don't know if I'm going to do it," and we were like one of the first people to go, "What if we co-mentor together?" Which it ended up being even more work because we're like, "Let's make videos!" I would go to her house, and she lived like an hour and forty-five minutes away. But it was great because we would go and make these videos, and that was the year I was on submission and things weren't selling, and so my writing was going rrr-rur, but we had a lot of fun with those. A lot of fun.
Do you think being a Pitch Wars mentor impacted your writing?
Oh yeah. Well, I mean, I think it was actually probably not as much because I teach creative writing, too. I think critiquing work is huge for writers because I feel like when you're critiquing things you notice things and it's like, "Oh, yeah, I do that too." You notice the things that people do, and I feel like critiquing people is good and it sharpens you. I think everything you do - you know people give a lot of credit to when you go to school, obviously you're learning, you're in school, you're taking classes - and I think writing is the same in like everything you do. If you're critiquing someone's work, if you're reading a book, if you're becoming part of a community, if you're doing this it's like a form of school. It's all good!
From reading your Pitch Wars submissions and teaching creative writing, what is the most common mistake you see writers make?
For openings - because a lot of times in my class we talk about the first chapter because we can't really do a whole book but I feel like the principles of writing a good first chapter apply - knowing what the cliches are. Like don't start your book with someone waking up. And even if you can make it work, like, yeah,
Hunger Games
starts that way, but it doesn't stand out. So knowing, just being aware of what trends are and cliches so you're not doing it.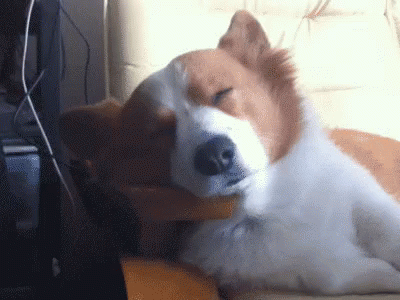 One of the things my students would do in pacing is where things are too rushed. I would do exercises where I would have my students write a sixty second scene, like something that takes sixty seconds, and you have to spread it out over three pages. Because a lot of them didn't have their writing fleshed out. You want to focus not just on dialogue and action, you want to get the interiority, and you want to get the thought, and you want to layer the thoughts in with the setting, and all these things. And not just describe the setting but put emotion into it. And so people need to slow down. So a lot of times with the pacing these things are happening, and they're happening so fast, and it's like, 'Whoa, whoa, whoa, you just introduced me to like five places and five people, take a breath!" The other thing is the converse, where nothing is happening, it's all just kind of setting up, and your story hasn't started. So I think a lot of people struggle with pacing and starting in the wrong place. Like a lot of times when I'm looking at something I feel like this is not the right place, like this is something you feel we need to know, but it's not where your story starts.
You mentioned that your first book with an agent didn't sell, so what did the rest of your journey to publication look like?
My first agent left the business like a week after I finished
Caraval
. But, I mean, it worked out for the best. I queried again and I think querying again makes you sharpen everything up. I had my friends all read the book, I hired a freelance editor to look at the first fifty pages just because I did some things that I'm like, "I don't really know if people are going to like that I did this because I don't think you're supposed to do this but if you're not supposed to I want to make sure I'm doing it right." I worked really hard to get it into shape to query again. So while some people were like, "This is a sign!" I'm like, "No, I just have to work harder!"
Has there been an AHA! moment during your publishing adventure where you felt you had the key to writing a novel?
I feel like the AHA! moment is like, wow, it just gets -- I kept thinking when I first started, "I don't know anything! I just need to learn more and I'll be better." And then realizing, wow, it's always learning more and the more you learn, the more you have to learn. I feel like it's a video game, and I'm not even a video game player, I'm thinking of old school Mario Brothers, like you play that one level and then you reach it, and it's like, "Yay, you finished!" and then you go to another level.
And I think maybe another AHA! moment is reflecting on what I did with
Caraval
- because I had to rewrite my whole second book - is writing a story you're obsessed with. Because you can like an idea, it can be a great idea, it can be a very sellable idea, but unless you're obsessed with it, like can't stop thinking about it, can't stop telling people whether they want to hear about it or not, like, "Oh my gosh, I want to write this book about four teenagers who start the zombie apocalypse because they're trying to make cool YouTube videos!" You know, if you can't stop thinking about it, that's the story you write. At least for me. I have to be madly, wildly, obsessively in love with it. And I think that was an AHA! moment - don't write something just because I'm kind of infatuated with it, like, "Hey, this could be cool," then alright write it as a short story.
What are you working on now?
I'm finishing up edits for
Legendary
.
Yay, I can't wait to read the next book! Thanks for chatting with me, Stephanie!
Readers, does critiquing others help you see the same issues in your own writing? Are you thinking about trying Stephanie's sixty seconds/three pages writing exercise? Are you obsessed with the stories you write? Share your thoughts about the interview in the comments!
Happy Reading,
Jocelyn
ABOUT THE BOOK
Caraval
by Stephanie Garber
Hardcover
Flatiron Books
Welcome, welcome to Caraval―Stephanie Garber's sweeping tale of two sisters who escape their ruthless father when they enter the dangerous intrigue of a legendary game.
Scarlett has never left the tiny island where she and her beloved sister, Tella, live with their powerful, and cruel, father. Now Scarlett's father has arranged a marriage for her, and Scarlett thinks her dreams of seeing Caraval, the far-away, once-a-year performance where the audience participates in the show, are over.
But this year, Scarlett's long-dreamt of invitation finally arrives. With the help of a mysterious sailor, Tella whisks Scarlett away to the show. Only, as soon as they arrive, Tella is kidnapped by Caraval's mastermind organizer, Legend. It turns out that this season's Caraval revolves around Tella, and whoever finds her first is the winner.
Scarlett has been told that everything that happens during Caraval is only an elaborate performance. But she nevertheless becomes enmeshed in a game of love, heartbreak, and magic with the other players in the game. And whether Caraval is real or not, she must find Tella before the five nights of the game are over, a dangerous domino effect of consequences is set off, and her sister disappears forever.
Purchase Caraval at Amazon
Purchase Caraval at IndieBound
View Caraval on Goodreads
ABOUT THE AUTHOR
Stephanie Garber loves Disneyland because it's the one place on earth where she feels as if the fantastical stories she loves to write about could actually come to life. When she's not writing young adult fantasy, she teaches creative writing at a private college in northern California. She's also a blogger on Pub(lishing) Crawl.
Her debut novel, CARAVAL, was published by Flatiron Books/Macmillan (US) and Hodder & Stoughton (UK) in January 2017. CARVAL has sold in over twenty territories and the movie rights were pre-empted by Twentieth Century Fox in a major deal.