YALLFest
! I was excited to chat with all the authors, but this was the interview I was most looking forward because I've known Sarah Beth Durst for years, but I'd never met her.
About nine years ago I worked for a software company that had offices around the country. In the company newsletters, they profiled interesting employees, and one of the profiles was about Sarah and her writing career. Since I was just starting to get serious about this whole writing YA thing, it was such an inspiration to read about Sarah and her accomplishments. So I was unusually brave (for me) and sent her an email, mostly babbling about how much I wanted to be like her. Instead of calling security, she sweetly sent me an encouraging message. Later we became Facebook friends, and she's continued to inspire me as her career has progressed. So I was super excited when I saw she was going to be part of YALLFest, which meant I might have the chance to meet her.
Then I was super duper excited when it worked out that I'd be able to interview her. And she was just as lovely in person as she's been online.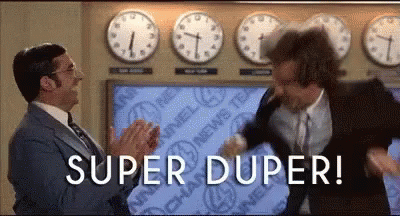 Sarah, what did your journey to publication look like?

My journey began a long time ago. I've always wanted to be a writer, it's only thing I ever wanted to be, except, you know, when I was five and desperately wanted to be Wonder Woman, which didn't happen which was probably fine. But I've just always wanted to be a writer, and I always knew I wanted to write fantasy. So I started writing when I was ten, and the very first story I ever wrote was this cross between Wizard of Oz and GI Joe with, like, lots of talking lions. Like not just one talking lion, a lot of talking lions. And I just kept writing after that, mostly story openings, like opening after opening after opening.
In college I took a lot of awesome playwriting courses that were fantastic because I love dialogue, and there were these avant-garde playwriting classes where I could have like a dragon land on the stage. After college my husband got a scholarship to study in England for a year, and I was like, "I'm coming too!" and I wasn't allowed to legally work for longer than six months, so I'm like, "Gee, that's such a shame!" So I used that time to complete my first full-length manuscript, and then when I got back I just entered that 'send something out, get rejected, send something out, get rejected' stage.

And then my first novel, it was called Into the Wild, it came out in 2007, and it was about fairytale characters who live in the real world, and the fairytale wants them back. Since then I've published a book a year, and I think I'm up to 14 now. That makes me very happy, and I like thinking of ten-year-old Sarah being happy.

You publish across the board, writing YA, MG, adult, and now you have a picture book too, so what's is your favorite thing about writing in each category? What's your biggest challenge in each category?

I had to redo my website because I had the Queen of Blood next to Roar and Sparkles Go to School. *laughs* I write fantasy for all ages, and I like being able to say that. When I first started writing for the different ages, it didn't occur to me that it should be difficult to switch between ages, it's just that's what the story is - this one's a coming-of-age story so it fits in here, this one she needs to have experienced loss so she needs to be older - so it's what the story is that dictates what age it's going to fall for. And I truly try very hard not to think about the reader when I write, I try to just think about the story itself because otherwise, first off, I find it paralyzing when I think about the reader, and, secondly, I think if you're telling the story true to the character, it's gonna come out the appropriate age. You know, if you're seeing the world through the eyes of a twelve year old, it's gonna come out middle grade, eyes of a sixteen year old, it's gonna come out YA, and so forth. So I don't deliberately change my style, like my style is different for the different books but that's just because they're different stories not because I thinking I'm writing for kids now or I'm writing for adults now. It's just "is this story true to the character?" and I try to always fall in love with my characters.

As far as the differences between them? One of the things I like with writing for younger is that it tends to be about firsts; you know, it's gonna be first love, first adventure, first friendship, first independence, first finding of yourself. The thing I love about writing adults is it's not about firsts, and it's not the first for the reader either, they come with all this baggage and expectations and they think they know how the story is going to go and you can really play with that. You can either fulfill it and have it be really satisfying because it's fulfilling this history, it's the genre, or you can turn it upside down and tear it apart and people will be able to follow where they're going because they come with that history.

Do you work on one project at a time or do you have to balance between them?

I ... Yeees. *laughs* Right now I'm working on the next adult, which is a standalone set in the same world as The Queens of Renthia series, and I'm working on the next middle grade which is Storm Guardians, which the title will probably change, and it's coming out the following year. So I am working on two at the same time, but I can't work on two on the same day because the voices are so different. So I do alternate, but in chunks - like, I'll spend a month on one and then I'll switch over and a month on the other and a month that way.

Do you have a writing ritual? What does a day in the life of Sarah look like?

I write a lot. *laughs* When I started out, I used to think I have to wait for the muse, this has to be right, it has to be this kind of music playing, this kind of environment, and now that I've been doing it for a while, I think I sort of ascribe to the "if you show up and write, eventually the muse will come along and sit down next to you." Because if you just wait to feel inspired, you'll end up waiting forever, whereas if you just do it, then at the very least you come up with something that you either know you don't want to happen in the story, which is useful, or something that has a shred of something you can use later. So I really do try to write every single day, as much as I can before life intervenes. And I always keep chocolate next to me.

Has there been an AHA! moment during your publishing adventure where finally you felt you had the key to writing a novel?

Oh every novel! Every time it's going well, I'm like, "This is what I do!" For me, every book always comes with what I call the doomed stage, where you get to one point and you're like, "I don't know what I'm doing, there are no verbs in this, where am I going?" The trick for me is to just keep writing through it and get to the other side and then it goes fine. My husband always threatens to record his pep talks because I do this every single book. But there's always going to be those ups and downs. You know how I mentioned the manuscript that I wrote when I lived in England - like it's in a closet somewhere - but the thing that was so valuable about that was knowing I could finish, and I think the longer I go along, like, I know this can turn into a story. If I'm in the middle and it's going hard, I just need to push through and I can fix it later. That's one of the things I love about writing is that if it comes out terrible, you can fix it later! Whenever I do a new scene or I revise a scene, I will open up a new word document for it because it tricks my brain into thinking I can play, and if it doesn't turn out okay, it doesn't have to go into the main file.

It's so exciting that Drink Slay Love aired on Lifetime a few months ago and that Selma Blair recently optioned Lost. I know authors don't have much control about getting a novel optioned or input once it does, but can you tell us a little about the process?

It was really fun. It was very surreal. You're right, it becomes the producer's baby after that, but just seeing people run around being characters that were in my head was so much fun. When it premiered in September, I had the best time. They asked me to live tweet, and they asked the cast to live tweet as well, and I had actually seen an earlier cut of it, so I knew what was coming, so I had prepared a couple of tweets just so I didn't have to do it on the fly. And I sat down with my laptop in front of me in front of the TV, and I reached for my mouse to do the first tweet, and my hand just started shaking. And I'm not the sort that normally shakes, but it just was like, "Why am I vibrating?!" I was so excited I was actually vibrating. And it was so much fun because I was tweeting back and forth with the people, and I've never tweeted back and forth with someone that was on my TV screen at the time, so it was really surreal. The next day we had a party and did a viewing with friends, and we had all these vampire treats. We took these pretzels sticks and whittled them down into stakes and had brownies with little teeth holes in them and put raspberry syrup coming out of them. It was really fun. And it was one of those things - you know I've always wanted to be a writer, and I honestly never thought too much about the TV/movie side of it because it's such a separate uncontrollable, unpredictable beast, so it sort of felt like dream come true yet I didn't know it was one of my dreams. So it was a cool thing that happened.

So where do things stand with Lost?

It just happened. The contracts were just signed. Like with anything in Hollywood, there's a long road ahead, but this is the first step, so I'm excited. And Selma Blair is awesome, so I have full confidence she will do cool things with it. The funny thing with film and TV stuff is that you find out something's happening so long before you're allowed to talk about it, and you're just like, "I have news! I have news! No, don't tell anyone!" So it's such a relief when you can actually tell people.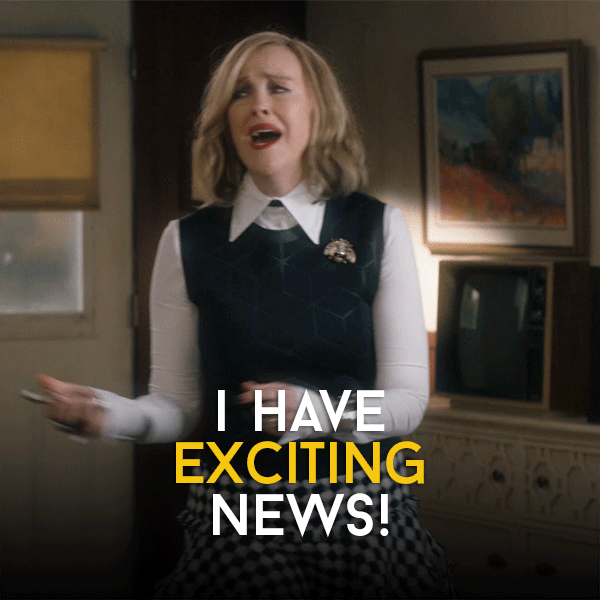 What are you working on now?

My next book coming out is called The Stone Girl's Story, and it's coming out in April from HMH Clarion Books. It is about a twelve-year-old girl made of living stone, and the quest she goes on to save her family, who's all made of stone when the marks that bring them to life start to fade. And then in May I have The Queen of Sorrow, which is book three of my Queens of Renthia series, which is an epic fantasy series from Harper about bloodthirsty nature spirits.
These sound great - I can't wait to read them. It was so wonderful to finally meet you, Sarah! Thanks for chatting with me!
Readers, did you know you wanted to be a writer at a young age? Have you written for different age categories? Have you tried tricking your brain while revising by opening a new document to play in? Share your thoughts about the interview in the comments!
Happy Reading,
Jocelyn
ABOUT THE BOOK
Journey Across the Hidden Islands
by Sarah Beth Durst
Hardcover
Clarion Books
The traditional Emperor's Journey is meant to be uneventful. But as the princesses Seika and Ji-Lin—twin sisters—travel to pay respects to their kingdom's dragon guardian, unexpected monsters appear and tremors shake the earth. The Hidden Islands face unprecedented threats, and the old rituals are failing. With only their strength, ingenuity, and flying lion to rely on, can the sisters find a new way to keep their people safe?
Purchase Journey Across the Hidden Islands at Amazon
Purchase Journey Across the Hidden Islands at IndieBound
View Journey Across the Hidden Islands on Goodreads
ABOUT THE AUTHOR
Sarah Beth Durst is the award-winning author of fourteen fantasy books for adults, teens, and kids, including
Drink, Slay, Love
, the basis for the recent TV movie of the same name. Her latest book for adults,
The Reluctant Queen
, came out in July 2017 from Harper Voyager; her latest book for kids,
Journey Across the Hidden Islands
came out in April 2017 from HMH/Clarion Books; and her first picture book,
Roar and Sparkles Go to School
, came out in June 2017 from Hachette/Running Press Kids. She won an ALA Alex Award and a Mythopoeic Fantasy Award, and has been a finalist for SFWA's Andre Norton Award three times. She is a graduate of Princeton University, where she spent four years studying English, writing about dragons, and wondering what the campus gargoyles would say if they could talk. Sarah lives in Stony Brook, New York, with her husband, her children, and her ill-mannered cat. For more information, visit her at
www.sarahbethdurst.com
.