I can't believe
YALLFest
was over a month ago already! It was another fabulous weekend, and the festival just gets bigger and better every year. This year it pretty much consumed the entire city of Charleston. I'm honored that for the third year
I got to interview
some of the charming and talented authors who were there.
However, I must apologize for taking so long to get the interviews posted. November did its usual chaotic thing and had me feeling like this: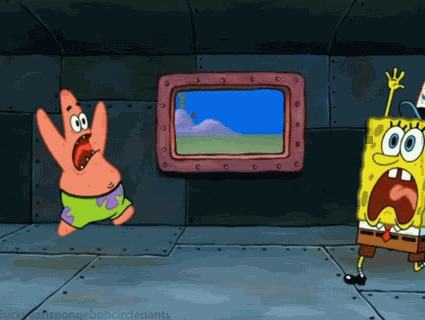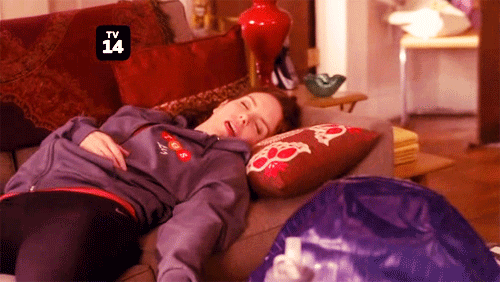 I've finally had a chance to transcribe my interviews and will be posting them over the next few weeks. Luckily, these authors were worth the wait!
First up is
Jeff Zentner
, who won the William C. Morris Award and was longlisted for the Carnegie Medal for his novel
The Serpent King
.
Not this kind of Serpent King
This kind!
Jeff, I know you started as a musician - so what did your journey to publication look like?
I did music for a long time, and I started volunteering at Tennessee Teen Rock Camp and Southern Girls Rock Camp, and through that I kind of just fell in love with young adults and wanted to make art for them. By that point, I was too old to make the kind of music that gets marketed to young adults, and so I decided to switch horses and try something else. So I tried my hand at writing a young adult novel to reach young adults, and I gave it to a friend to read, and she had a literary agent, and she said I think my agent would like this, so she passed it on to him, and he liked it and took it and sold it to Random House.

Wow, that's one of the easier journeys to publication we've heard about here at AYAP! So do you think being a songwriter impacted your writing in any way?

Yeah, it did. It made me have an appreciation for economy of language and for musicality of language and the way words flow. And more than anything else, it gave me confidence in my ability to create original stories and ideas.

Do you still write songs?

No. Nope, totally retired.

Besides the setting itself, does being a Southern writer affect your writing?

Yeah, absolutely. I mean, obviously the place influences my writing greatly – all my books are set in the South – so the setting kinda becomes almost like a character. And I read a lot of Southern writers, and I love the way they write about place and they way they write about unique cultural quirks of the South and Southern people. Southern people are just really kind of like natural storytellers, and so it's fun to write about them.

Has there been an AHA! moment during your publishing journey where you finally felt you had the key to writing?

No, no, I would love for that moment to come, but every time I go to write a novel it's like I don't know what I'm doing there. I have no clue. I have no idea how to write a novel. I always feel like a fraud. Like I just somehow found my way into this, and I have no idea how.

Can you tell us more about your next book, TV Six?

Yeah, so it was pitched as Wayne's World meets Ghost World, and I have to give David Arnold credit for that piece of brilliance. It's about two girls who have a TV show on their local public access station where they show cheesy horror movies from the 50s, 60s, and 70s, and they dress up like vampires and do little skits and puppet shows and interludes during the movie. One of the girls wants to use the show to reconnect with her father, who abandoned her when she was young and left behind his trove of horror movies on VHS. And the other girl wants to use the show to springboard her TV career. The book is really about whether each one of them will be able to use the show to do what they want to do or if they're gonna have to go their separate ways.

What is your greatest weakness as a writer, and what have you done to improve that?

I used to be really afraid to write dialog. I just didn't think I could write dialog. So I read a lot of books with really good dialog and really studied it, really started listening to people talk, and studying the way people talk. And just practicing writing dialog to where my new book, TV Six, is mostly dialog. It's probably like 80% dialog at least.

So you just dove right in?

Dove right in, yeah, just forced myself.
Thanks for chatting with me, Jeff!
Readers, do you have a musical background? Has it affected your writing? What about the region where you live - has it become a character in your novels? How are you at writing dialog - is it a strength or weakness for you? Share your thoughts about the interview in the comments!
Happy Reading,
Jocelyn
ABOUT THE BOOK
Goodbye Days
by Jeff Zentner
Hardcover
Crown Books for Young Readers
Released 3/7/2017
Can a text message destroy your life?
Carver Briggs never thought a simple text would cause a fatal crash, killing his three best friends, Mars, Eli, and Blake. Now Carver can't stop blaming himself for the accident and even worse, there could be a criminal investigation into the deaths.
Then Blake's grandmother asks Carver to remember her grandson with a 'goodbye day' together. Carver has his misgivings, but he starts to help the families of his lost friends grieve with their own memorial days, along with Eli's bereaved girlfriend Jesmyn. But not everyone is willing to forgive. Carver's own despair and guilt threatens to pull him under into panic and anxiety as he faces punishment for his terrible mistake. Can the goodbye days really help?
Purchase Goodbye Days at Amazon
Purchase Goodbye Days at IndieBound
View Goodbye Days on Goodreads
ABOUT THE AUTHOR
Jeff Zentner is the author of the William C. Morris Award winning and Carnegie Medal longlisted book The Serpent King (2016) as well as Goodbye Days (2017). He lives in Nashville, Tennessee. He came to writing through music, starting his creative life as a guitarist and eventually becoming a songwriter. He's released five albums and appeared on recordings with Iggy Pop, Nick Cave, Warren Ellis, Thurston Moore, Debbie Harry, Mark Lanegan, and Lydia Lunch, among others.
Now he writes novels for young adults. He became interested in writing for young adults after volunteering at the Tennessee Teen Rock Camp and Southern Girls Rock Camp. As a kid, his parents would take him to the library and drop him off, where he would read until closing time. He worked at various bookstores through high school and college.
He speaks fluent Portuguese, having lived in the Amazon region of Brazil for two years.