Happy Reading,
Shelly, Sam, Jocelyn, Martina, Erin, Susan, Kelly, Laura, Emily, Anisaa, and Lori Ann
YA BOOK GIVEAWAYS THIS WEEK
* * * *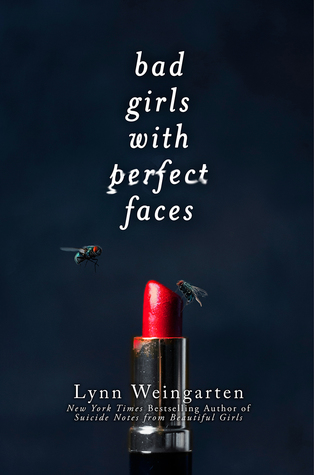 Bad Girls with Perfect Faces
by Lynn Weingarten
Hardcover Giveaway

U.S. Only
Simon Pulse
Released 10/31/2017
Bad girls get it done.
Sasha's all-time favorite person is her best friend Xavier. He's smart, funny, and strange. He's not just nice but kind. He's endlessly forgiving, even when maybe he shouldn't be.
So when Xavier lets his ex, Ivy, slither her way back into his life, Sasha knows she needs to protect him. And not just because she can't stop thinking about the night she and Xavier almost shared a rum-soaked kiss. No, it's because Ivy is poisonous. The last time they were together, Ivy cheated on Xavier and he just barely survived.
Sasha has a plan: pose online as a guy to seduce Ivy, proving that cheaters never change. But she soon learns to be careful who you pretend to be—because you can never truly know the darkness inside of someone. Including yourself.
Purchase Bad Girls with Perfect Faces at Amazon
Purchase Bad Girls with Perfect Faces at IndieBound
View Bad Girls with Perfect Faces on Goodreads
YA BOOK GIVEAWAYS LAST WEEK: WINNERS
Meant to Be by Julie Halpern:
Michelle H.
MORE YOUNG ADULT FICTION IN STORES NEXT WEEK WITH AUTHOR INTERVIEWS
* * * *
Alone
by Cyn Balog
Hardcover
Sourcebooks Fire
Released 11/1/2017
When her mom inherits an old, crumbling mansion, Seda's almost excited to spend the summer there. The grounds are beautiful and it's fun to explore the sprawling house with its creepy rooms and secret passages. Except now her mom wants to renovate, rather than sell the estate—which means they're not going back to the city…or Seda's friends and school.
As the days grow shorter, Seda is filled with dread. They're about to be cut off from the outside world, and she's not sure she can handle the solitude or the darkness it brings out in her.
Then a group of teens get stranded near the mansion during a blizzard. Seda has no choice but to offer them shelter, even though she knows danger lurks in the dilapidated mansion—and in herself. And as the snow continues to fall, what Seda fears most is about to become her reality…
Author Question: What is your favorite thing about Alone?
After so many years of trying in vain to please everyone, I finally decided that I was going to write the kind of books I wanted to read. I grew up watching slasher horror films-- they're not too heavy, not to be taken too seriously and are a fun way to pass a few hours. ALONE is just one of those books I would've loved to get my hands on when I was a teen. I combined a bunch of things that interest me: horror movies, an isolated creepy mansion, celebrities with interesting deaths, a murder hunt game, and a main character that may or may not be psychotic. Then I added in some jaw-dropping twists, and well ... the result was ALONE.
Purchase Alone at Amazon
Purchase Alone at IndieBound
View Alone on Goodreads
* * * *
The Dark Intercept
by Julia Keller
Hardcover
Tor Teen
Released 10/31/2017
The State controls your emotions. What would you pay to feel free?
In a radiant world of endless summer, the Intercept keeps the peace. Violet Crowley, the sixteen-year-old daughter of New Earth's Founding Father, has spent her life in comfort and safety. Her days are easy thanks to the Intercept, a crime-prevention device that monitors and provokes emotion.
But when her long-time crush, Danny Mayhew, gets into a dangerous altercation on Old Earth, Violet launches a secret investigation to find out what he's hiding. An investigation that will lead her to question everything she's ever known about Danny, her father, and the power of the Intercept.
Author Question: What is your favorite thing about The Dark Intercept?
Just one? Okay, for starters, it's about feelings -- those pesky little bugaboos that bring you sadness and despair and embarrassment and fear AND joy and exhilaration and magic and hope.. My book is set in the year 2294, when the Earth has been divided into New Earth and Old Earth -- and both worlds bow to a technology called the Intercept. It captures your emotions, stores them, and then re-deploys them when the government wants to control your behavior. I've always been slightly obsessed with the idea of feelings. Why are they so powerful? Are they good or bad? Helpful or hurtful? In THE DARK INTERCEPT, I get to follow the thread of my curiosity about emotions and whip up a tale of love and science and lust. Wait -- did I say lust? Yes, I did.
Purchase The Dark Intercept at Amazon
Purchase The Dark Intercept at IndieBound
View The Dark Intercept on Goodreads
MORE YOUNG ADULT NOVELS NEW IN STORES NEXT WEEK
* * * *
A Very, Very Bad Thing
by Jeffery Self
Hardcover
Push
Released 10/31/2017
Marley doesn't just want to be labeled The Gay Kid, but he doesn't have much else going on. He doesn't have any hobbies. Or interests. He's the only kid he knows without a passion . . . until Christopher comes to town. He's smart, cute, gay, and . . . the son of the country's most famous, most bigoted television evangelist.
Marley and Christopher immediately spark -- and become inseparable. For a month, it's heaven. Then Christopher's parents send him to a Pray Away the Gay program, which leads to even worse things. Hurt and outraged, Marley tells a very big lie -- and then has to navigate its repercussions.
Purchase A Very, Very Bad Thing at Amazon
Purchase A Very, Very Bad Thing at IndieBound
View A Very, Very Bad Thing on Goodreads
* * * *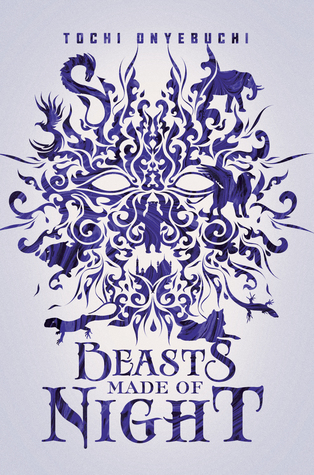 Beasts Made of Night
by Tochi Onyebuchi
Hardcover
Razorbill
Released 10/31/2017
In the walled city of Kos, corrupt mages can magically call forth sin from a sinner in the form of sin-beasts – lethal creatures spawned from feelings of guilt.
Taj is the most talented of the aki, young sin-eaters indentured by the mages to slay the sin-beasts. But Taj's livelihood comes at a terrible cost. When he kills a sin-beast, a tattoo of the beast appears on his skin while the guilt of committing the sin appears on his mind. Most aki are driven mad by the process, but 17-year-old Taj is cocky and desperate to provide for his family.
When Taj is called to eat a sin of a royal, he's suddenly thrust into the center of a dark conspiracy to destroy Kos. Now Taj must fight to save the princess that he loves – and his own life.
A gritty Nigerian-influenced fantasy.
Purchase Beasts Made of Night at Amazon
Purchase Beasts Made of Night at IndieBound
View Beasts Made of Night on Goodreads
* * * *
Girl in a Bad Place
by Kaitlin Ward
Hardcover
Point
Released 10/31/2017
Mailee and Cara take care of each other. Mailee is the star of the high school plays; Cara is the stage manager. Mailee can't keep her life together; Cara has enough organizational skills for the both of them.
So when the girls are invited to visit the Haven, a commune in the mountains near their suburban Montana homes, it seems like an adventure. Until Cara starts spending every waking minute there ... and Mailee thinks it's creepy, almost like a cult. When Cara decides she's going to move to the Haven permanently, Mailee knows it's a bad idea. But how far will she go to save her best friend ... from herself?
Purchase Girl in a Bad Place at Amazon
Purchase Girl in a Bad Place at IndieBound
View Girl in a Bad Place on Goodreads
* * * *
Going Viral
by Amy Alward
Hardcover
Simon & Schuster Books for Young Readers
Released 10/31/2017
There's trouble in Nova and the citizens of the kingdom must once again put their faith in Samantha Kemi to save the day in the final novel of the "charming and humorous" (Kirkus Reviews) Potion Diaries series.
After the royal tour, Samantha Kemi thought she could take a break from saving the day. Her grandfather Ostanes is healthy, she's about to be named a Master Alchemist, and Princess Evelyn is happily married to Prince Stefan.
Except—Sam has no proof that Evelyn is happily married because she hasn't seen the princess in days…Prince Stefan is now the public face of the Royal family.
Princess Evelyn has gone MIA just when Nova (and Sam) needs her most. A surge of magic is spreading across the country—like a virus—and every Talented person is suddenly more powerful. With the Talenteds getting stronger, Ordinary people begin to worry about an imbalance in the magic streams—and in society. When a group of Talented kids—Sam's sister Molly Among them—are attacked with a powerful sleeping potion, Prince Stefan is convinced that the Ordinary people are taking a radical stand against Talenteds and reinstates the old ban on traditional alchemy.
Now Sam's hands are tied. Does she trust Nova's scientists to find a synthetic cure to this curse, or does she break Stefan's royal decree and use her skills to save her little sister—and possibly all of Nova—from a forever sleep?
Purchase Going Viral at Amazon
Purchase Going Viral at IndieBound
View Going Viral on Goodreads
* * * *
Kid Alone: A Garvie Smith Mystery
by Simon Mason
Hardcover
David Fickling Books
Released 10/31/2017
Meet Garvie Smith. Good-for-nothing scoundrel, genius, and sometime detective. Right in the middle of exams hell--until now.
A boy from Marsh Academy has been shot, with no clear motive and no clues. Disgraced police detective Raminder Singh is on the case, and he's determined to keep Garvie away.
But Garvie knows he's the only one who has any idea where to look for the answers. Starting with his best friend's girlfriend. And it's going to take more than pointless studying or flunking his tests to stop him getting involved.
Exams. What exams?
Purchase Kid Alone: A Garvie Smith Mystery at Amazon
Purchase Kid Alone: A Garvie Smith Mystery at IndieBound
View Kid Alone: A Garvie Smith Mystery on Goodreads
* * * *
My New Crush Gave to Me
by Shani Petroff
Hardcover
Swoon Reads
Released 10/31/2017
Charlotte Charlie Donovan knows exactly what she wants for Christmas: Teo Ortiz. He s the school's star athlete, in the National Honor Society, invited to every party, contributes to the school paper (where Charlie is co-editor), and is about to be featured as One to Watch in a teen magazine. Basically, he's exactly the type of guy Charlie s meant to be with. The only problem he barely knows she exists.
But Charlie is determined to be Teo's date to the Christmas ball. And she has a plan: To rig the paper's Secret Santa so that she can win his heart with five perfect gifts. But to do that she needs help. Enter J.D. Ortiz, Teo's cousin and possibly the most annoying person on the planet. He's easy going, laid back, unorganized, spontaneous, and makes a joke out of everything the exact opposite of Charlie (and Teo). But he's willing to provide insight into what Teo wants, so she's stuck with him.
Yet, the more time Charlie spends with J.D., the more she starts to wonder: Does she really know what, or rather who, she wants for Christmas?
Purchase My New Crush Gave to Me at Amazon
Purchase My New Crush Gave to Me at IndieBound
View My New Crush Gave to Me on Goodreads
* * * *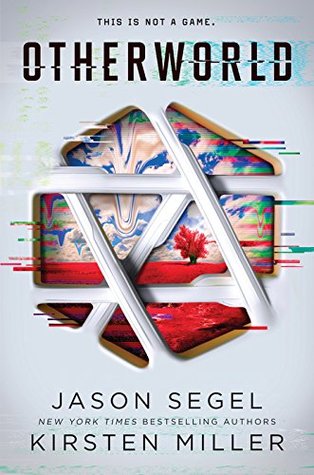 Otherworld
by Jason Segel and Kirsten Miller
Hardcover
Delacorte Press
Released 10/31/2017
The company says Otherworld is amazing—like nothing you've ever seen before. They say it's addictive—that you'll want to stay forever. They promise Otherworld will make all your dreams come true.
Simon thought Otherworld was a game. Turns out he knew nothing. Otherworld is the next phase of reality. It's everything you've ever wanted.
And it's about to change humanity forever.
Welcome to the Otherworld. No one could have seen it coming.
Purchase Otherworld at Amazon
Purchase Otherworld at IndieBound
View Otherworld on Goodreads
* * * *
Piper
by Jay Asher and Jessica Freeburg
Hardcover
Razorbill
Released 10/31/2017
Long ago, in a small village in the middle of a deep, dark forest, there lived a lonely, deaf girl named Maggie. Shunned by her village because of her disability, her only comfort comes from her vivid imagination. Maggie has a gift for inventing stories and dreams of one day finding her fairy-tale love.
When Maggie meets the mysterious Piper, it seems that all her wishes are coming true. Spellbound, Maggie falls hard for him and plunges headfirst into his magical world. But as she grows closer to the Piper, Maggie discovers that he has a dark side.
The boy of Maggie's dreams might just turn out to be her worst nightmare...
Purchase Piper at Amazon
Purchase Piper at IndieBound
View Piper on Goodreads
* * * *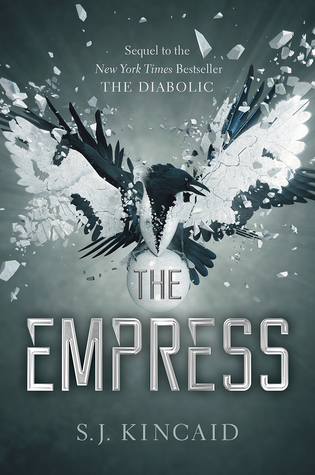 The Empress
by S.J. Kincaid
Hardcover
Simon & Schuster Books for Young Readers
Released 10/31/2017
The thrilling sequel to S.J. Kincaid's New York Times bestselling novel, The Diabolic that TeenVogue.com called "the perfect kind of high-pressure adventure."
It's a new day in the Empire. Tyrus has ascended to the throne with Nemesis by his side and now they can find a new way forward—one where they don't have to hide or scheme or kill. One where creatures like Nemesis will be given worth and recognition, where science and information can be shared with everyone and not just the elite.
But having power isn't the same thing as keeping it, and change isn't always welcome. The ruling class, the Grandiloquy, has held control over planets and systems for centuries—and they are plotting to stop this teenage Emperor and Nemesis, who is considered nothing more than a creature and certainly not worthy of being Empress.
Nemesis will protect Tyrus at any cost. He is the love of her life, and they are partners in this new beginning. But she cannot protect him by being the killing machine she once was. She will have to prove the humanity that she's found inside herself to the whole Empire—or she and Tyrus may lose more than just the throne.
But if proving her humanity means that she and Tyrus must do inhuman things, is the fight worth the cost of winning it?
Purchase The Empress at Amazon
Purchase The Empress at IndieBound
View The Empress on Goodreads
* * * *
The Wicker King
by K. Ancrum
Hardcover
Imprint
Released 10/31/2017
The Wicker King is a psychological young adult thriller that follows two friends struggling as one spirals into madness.
When August learns that his best friend, Jack, shows signs of degenerative hallucinatory disorder, he is determined to help Jack cope. Jack's vivid and long-term visions take the form of an elaborate fantasy world layered over our own—a world ruled by the Wicker King. As Jack leads them on a quest to fulfill a dark prophecy in this alternate world, even August begins to question what is real or not.
August and Jack struggle to keep afloat as they teeter between fantasy and their own emotions. In the end, each must choose his own truth.
Purchase The Wicker King at Amazon
Purchase The Wicker King at IndieBound
View The Wicker King on Goodreads
* * * *
Tortall: A Spy's Guide
by Tamora Pierce
Hardcover
Random House Books for Young Readers
Released 10/31/2017
The secrets of Tortall are revealed. . . .
As Tortall's spymaster, George Cooper has sensitive documents from all corners of the realm. When Alanna sends him a surprising letter, he cleans out his office and discovers letters from when King Jonathan and Queen Thayet first ascended the throne, notes on creating the Shadow Service of spies, threat-level profiles on favorite characters, Daine's notes on immortals, as well as family papers, such as Aly's first report as a young spy and Neal's lessons with the Lioness.
This rich guide also includes the first official timeline of Tortallan events from when it became a sovereign nation to the year Aly gives birth to triplets. Part history, part spy training manual, and entirely fascinating, this beautiful guide makes a perfect gift and is ideal for anyone who loves Alanna, King Jonathan, Queen Thayet, Kel, Neal, Aly, Thom, Daine, Numair, and the unforgettable world of Tortall!
Purchase Tortall: A Spy's Guide at Amazon
Purchase Tortall: A Spy's Guide at IndieBound
View Tortall: A Spy's Guide on Goodreads