We are lucky to be joined by two amazing authors today, Jen Frederick and Elle Kennedy, better known as Erin Watt, to share more about their latest novel, WHEN IT'S REAL.
What was your inspiration for writing WHEN IT'S REAL?
We wanted to write something that was fun and light-hearted. We kicked around a couple of pop idol stories and settled on the famous guy/real girl story after reading about Jake T. Austin who ended up in a relationship with a fan who Twitter-stalked him for six years. We don't recommend this, but it was fun to write about! #ultimatefangoals
What scene was really hard for you to write and why, and is that the one of which you are most proud? Or is there another scene you particularly love?
It's hard to talk about our hardest to write scenes without giving anything away. A favorite scene of ours is when Oakley and Vaughn first meet—we had a blast writing that one!
What book or books would most resonate with readers who love your book--or visa versa?
Stephanie Perkins writes great YA romances, as does Sarah Dessen, Miranda Kenneally (love her sporty books!), and Jennifer Armentrout.
How long did you work on WHEN IT'S REAL?
When you fall in love with a project, it doesn't take long. From start to finish, it took about two months to write
When It's Real
. Of course, that's when the hard work of editing starts, but even that was a joy.
What did this book teach you about writing or about yourself?
Have fun! Our best works are when we are both having fun and riffing off of each other. One of the best features of collaborations is using your writing partner as a springboard for ideas. You're never alone when you have a partner.
What do you hope readers will take away from WHEN IT'S REAL?
Don't be afraid of your future but pursue it with full passion, and don't be worried that you don't know all the answers. You're young yet! (Or young at heart). It's okay to be uncertain. You'll find your dream soon enough. Also, don't let social media rule your life!
How long or hard was your road to publication? How many books did you write before this one, and how many never got published?
By the time we started writing as Erin Watt, we both had a number of books under our belts. Our first series together was also self-published.
Was there an AHA! moment along your road to publication where something suddenly sank in and you felt you had the key to writing a novel? What was it?
Jen: For me, the hardest part was finishing the novel. My first book was birthed during NaNoWriMo where you write every day for the month of November. At the end, though, all I had was a jumble of words. An author friend of mine challenged me to finish the book, and three months later, I was able to do so. It's easy to write a few words here and there. It's so much harder to make a complete story out of those jumbled words. Once you finish a novel, though, there's a realization that the mountain can be climbed, one page at a time.
What's your writing ritual like? Do you listen to music? Work at home or at a coffee shop or the library, etc?
We both prefer to write in quiet without distraction. Elle likes to take her laptop outside and write in the sun sometimes, and Jen writes in her home office, mostly at night and in the early morning hours.
What advice would you most like to pass along to other writers?
Dreams take determination. Not everything you will write will be great, but as Nora Roberts has famously said, "You can't edit a blank page." Writing is like a muscle. You need to work it out on a regular basis, and if you do, it will grow stronger.
What are you working on now?
We're currently working on our second Harlequin title as well as the next Royals book,
Fallen Heir
.
ABOUT THE BOOK
When It's Real
by Erin Watt
Hardcover
Harlequin Teen
Released 5/30/2017
From #1 New York Times bestselling author duo Erin Watt comes the addictive contemporary tale of a teen rock star in need of an image makeover and the teen girl hired to be his fake girlfriend.
Meet Oakley Ford--teen celebrity, renowned pop star, child of famous movie stars, hottie with millions of fangirls… and restless troublemaker. On the surface he has it all, but with his home life disintegrating, his music well suddenly running dry, and the tabloids having a field day over his outrageous exploits, Oakley's team decides it's time for an intervention. The result: an image overhaul, complete with a fake girlfriend meant to show the world he's settled down.
Enter seventeen-year-old Vaughn Bennett--devoted sister, part-time waitress, the definition of "normal." Under ordinary circumstances she'd never have taken this gig, but with her family strapped for cash, she doesn't have much of a choice. And for the money Oakley's team is paying her, she figures she can put up with outlandish Hollywood parties and a team of publicists watching her every move. So what if she thinks Oakley's a shallow, self-centered jerk? It's not like they're going to fall for each other in real life…right?
Purchase When It's Real at Amazon
Purchase When It's Real at IndieBound
View When It's Real on Goodreads
ABOUT THE AUTHOR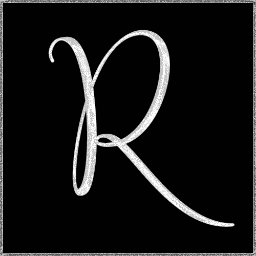 Erin Watt is the brainchild of two bestselling authors linked together through their love of great books and an addiction to writing. They share one creative imagination. Their greatest love (after their families and pets, of course)? Coming up with fun–and sometimes crazy–ideas. Their greatest fear? Breaking up.
---
Have you had a chance to read WHEN IT'S REAL yet? Have you considered collaborating before? What did you learn from that experience? Have you gotten caught up in the writing and forgotten to have fun? Take advice from Erin Watt and enjoy it! Share your thoughts about the interview in the comments!
Happy reading,
Emily, Jocelyn, Anisaa, Sam, Martina, Erin, Susan, Shelly, Kelly, Laura, and Lori Ann