We're thrilled to have
Kim Culbertson stop by to tell us more about her latest novel THE WONDER OF US.
Kim, what is your favorite thing about THE WONDER OF US?
I knew that I wanted my next book to be about friendship. Every book I write is a love story in some way, and I think for many young people, the friends in their lives become their first great loves outside of their own family. I wanted to explore what happened when one such friendship, a deep and long-lasting childhood friendship, suddenly found itself disintegrating. The book explores how a friendship must evolve and change if it wants to survive. The book is also very much about how travel takes us outside ourselves and forces us to hold up our own problems and heartbreaks against the backdrop of an enormous world full of problems and heartbreaks.
What was your inspiration for writing THE WONDER OF US?
I've always been fascinated with the Seven Wonders of the Ancient World, mostly because six of them don't exist anymore. There is something about this as metaphor that inspired me to connect the Wonders to friendship. The book is set in seven countries – Italy, Switzerland, Germany, Scotland, Iceland, England, and the US. These are some of my favorite places to travel, and they have endlessly captivated me, so it was natural to have them inspire a book of mine.
What do you hope readers will take away from THE WONDER OF US?
These girls are very privileged to take a journey like this one. When we study history, when we explore the world around us and visit new places, I think it can expand our understanding of others. This is also true for reading, which is a sort of travel. Matt Haig says that books are "empathy engines" and I love that expression. It's so active. In reading books, we can actively become more empathetic to the greater world. I think both Abby and Riya learn something about themselves, each other, and the bigger world as they travel in this novel. I hope readers take away a new view after reading it. Maybe it will inspire them to travel more or dig more deeply into a friendship. Mostly, I hope readers feel like the book awakens something in them – an idea, a realization, a sense of joy. I hope all my books do that.
Was there an AHA! moment along your road to publication where something suddenly sank in and you felt you had the key to writing a novel? What was it?
This is my fifth published novel and I did finally have an AHA! moment, but it had more to do with the business of writing. It's easy to get focused on certain elements of the industry outside of the work. My moment was realizing that I write novels because I love to write novels. I love my characters and settings and conflicts. I love sitting down at my laptop and working with language. And on the heels of this realization was the understanding that I'm deeply privileged to get to do the work I do. I'm so lucky.
ABOUT THE BOOK
The Wonder of Us
by Kim Culbertson
Hardcover
Point
Released 4/25/2017
Riya and Abby are:
Best friends.
Complete opposites.
Living on different continents.
Currently mad at each other.
About to travel around Europe.
Riya moved to Berlin, Germany, with her family for junior year, while Abby stayed behind in their small California town. They thought it would be easy to keep up their friendship--it's only a year and they've been best friends since preschool. But instead, they ended up fighting and not being there for the other. So Riya proposes an epic adventure to fix their friendship. Two weeks, six countries, unimaginable fun. But two small catches:
They haven't talked in weeks.
They've both been keeping secrets.
Can Riya and Abby find their way back to each other among lush countrysides and dazzling cities, or does growing up mean growing apart?
Purchase The Wonder of Us at Amazon
Purchase The Wonder of Us at IndieBound
View The Wonder of Us on Goodreads
ABOUT THE AUTHOR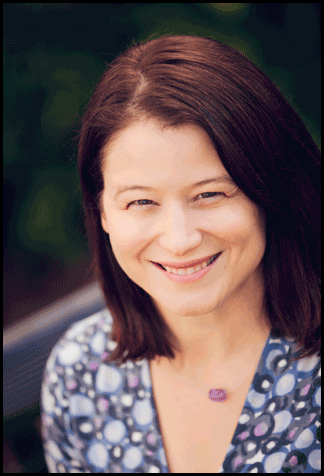 Kim Culbertson is the award-winning author of the YA novels
Songs for a Teenage Nomad
(Sourcebooks 2010),
Instructions for a Broken Heart
(Sourcebooks 2011),
Catch a Falling Star
(Scholastic 2014),
The Possibility of Now
(Scholastic 2016), and
The Wonder of Us
(Scholastic 2017). Much of her inspiration for her novels comes from the work she's done as a high school teacher since 1997. In 2012, Kim wrote her eBook novella
The Liberation of Max McTrue
for her students, who, over the years, have taught her far more than she has taught them. She currently lives in Nevada City, CA, with her husband and daughter.
---
Have you had a chance to read THE WONDER OF US yet? Have you had the opportunity to travel? Do you feel it has affected your understanding of the world and others? Are you planning on taking Culbertson's advice to travel or dive deeper into a friendship? Share your thoughts about the interview in the comments!
Happy reading,
Emily, Jocelyn, Anisaa, Sam, Martina, Erin, Susan, Shelly, Kelly, Laura, and Lori Ann