We are ecstatic to sit down with Emma Chastain and hear some of her confessions about writing her debut novel CONFESSIONS OF A HIGH SCHOOL DISASTER.
Emma, what was your inspiration for writing CONFESSIONS OF A HIGH SCHOOL DISASTER
?
My favorite books are comic epistolary novels narrated by charming and well-meaning but completely self-deluded characters (
Angus, Thongs, and Full-Frontal Snogging; Gentlemen Prefer Blondes; Diary of a Nobody; I Capture the Castle; Bridget Jones's Diary
). It's a writing class truism that you should write the book you want to read yourself, and the book I wanted to read was a contemporary version of the books I love so much.
What scene was really hard for you to write and why, and is that the one of which you are most proud? Or is there another scene you particularly love?
At the end of the book, Chloe has an important realization about her parents. I wanted to make the moment emotional without being cheesy or forced. If you read that scene and it makes you cry, please email me so I can know I succeeded :')
What book or books would most resonate with readers who love your book—or vice versa?
You'll get a kick out of Chloe If you enjoy flawed, frank heroines who kind of gain self-awareness, but only a tiny smidgen of it (Bridget Jones and Georgia Nicholson, for example).
How long did you work on CONFESSIONS OF A HIGH SCHOOL DISASTER?
I wrote a novella from the point of view of a teenager in 2005, when I was in grad school at BU, and although it bears almost no resemblance to CONFESSIONS, it was the germ of it. I got serious about Chloe in January of 2013, and started querying in July of that year.
What did this book teach you about writing or about yourself?
I learned that you can write an entire novel if you force yourself to work on it every day, even for 20 minutes at a time.
What do you hope readers will take away from CONFESSIONS OF A HIGH SCHOOL DISASTER?
There's some bullying in my novel, and Chloe is subjected to slut-shaming, so I hope it helps anyone who's facing those issues. But mostly I hope it gives readers a laugh, and allows them to escape our national nightmare for a few hours.
How long or hard was your road to publication? How many books did you write before this one, and how many never got published?
Long, in one way. I've known I wanted to be a writer since I was about four years old, but it took me until age 37 to publish a book. Short, in another. This is the first novel I've written. After completing it, I signed on with my wonderful agent, who sold the manuscript more quickly than I'd imagined she might. I've worked in a publishing-adjacent field for many years, and I know this is not the norm. I was prepared for a brutal slog, and I still can't believe that's not what the fates delivered. I'm very lucky.
Was there an AHA! moment along your road to publication where something suddenly sank in and you felt you had the key to writing a novel? What was it?
Remember when Pa Ingalls tied a rope from the house to the barn so he and Ma wouldn't lose their bearings, wander off into the raging blizzard, and freeze to death? For me, an outline is like that rope. I never wrote one before taking a class with Ha Jin, who required his students to try it, and it turned out to be the thing that keeps me from expiring in the snow.
What's your writing ritual like? Do you listen to music? Work at home or at a coffee shop or the library, etc?
I work at home, on my laptop, in a Google doc. I sit either at the kitchen counter or on the couch. While I'm writing, I don't allow myself to get up, eat, open new tabs, look at my phone, listen to music, or talk to anyone. I let myself stare at the trees in my backyard occasionally, but I try to keep even that to a minimum.
What advice would you most like to pass along to other writers?
"A true poet does not say 'azure'; a true poet says 'blue.'" (Else Lasker-Schuler, via Leslie Epstein)
What are you working on now?
The sequel to CONFESSIONS OF A HIGH SCHOOL DISASTER! Chloe's back, and she's more awkward than ever.
ABOUT THE BOOK
Confessions of a High School Disaster
by Emma Chastain
Hardcover
Simon Pulse
Released 3/7/2017
In the tradition of Bridget Jones's Diary, a lovably flawed high school student chronicles her life as she navigates the highs and lows of family, friendship, school, and love in a diary that sparkles with humor and warmth.
I'm Chloe Winter, and my life is kiiiiind of a disaster.
On the plus side, I got the lead in the musical!
On the down side…
1. I'm a kissing virgin (so so so embarrassing).
2. My best friend, Hannah, is driving me insane.
3. I think I'm in love with Mac Brody, the most popular senior guy, whose girlfriend is so beautiful she doesn't even need eyeliner.
4. My dad won't stop asking me if I'm okay.
5. Oh, and my mom moved to Mexico to work on her novel. But it's fine—she'll be back soon. She said so.
Mom tells me everything is copy. So I'm writing down all the horrible things that happen to me in this diary.
This is the worst year of my life so far, unless maybe it's the best.
Purchase Confessions of a High School Disaster at Amazon
Purchase Confessions of a High School Disaster at IndieBound
View Confessions of a High School Disaster on Goodreads
ABOUT THE AUTHOR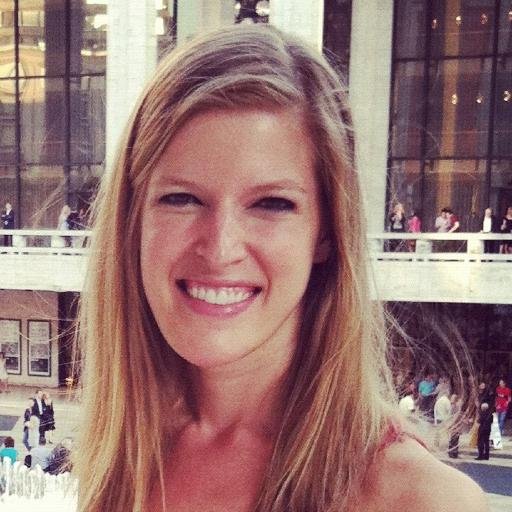 Emma Chastain is a graduate of Barnard College and the creative writing MFA program at Boston University. She lives in Brooklyn with her husband and children. To keep up with her and learn more about what she is writing, follow her on twitter.
Have you had a chance to read CONFESSIONS OF A HIGH SCHOOL DISASTER yet? Have you tried writing a novel and felt it was too large of a task? Try Emma's suggestion and write for 20 minutes a day. Are you thankful Emma included some hard situations for Chloe like "slut-shaming"?
Share your thoughts about the interview in the comments!
Happy reading,
Emily, Jocelyn, Anisaa, Sam, Martina, Erin, Susan, Shelly, Kelly, Laura, and Lori Ann