Happy Reading,
Shelly, Lindsey, Martina, Jocelyn, Erin, Susan, Sam, Sarah, Sandra, Kristin, and Anisaa
YA BOOK GIVEAWAYS THIS WEEK
* * * *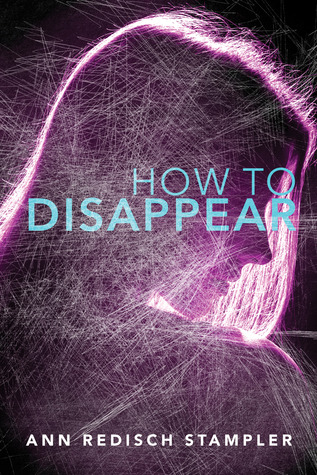 How to Disappear
by Ann Redisch Stampler
Signed Hardcover Giveaway

U.S. Only
Simon Pulse
Released 6/14/2016
This electric cross-country thriller follows the game of cat and mouse between a girl on the run from a murder she witnessed—or committed?—and the boy who's sent to kill her.
Nicolette Holland is the girl everyone likes. Up for adventure. Loyal to a fault. And she's pretty sure she can get away with anything...until a young woman is brutally murdered in the woods near Nicolette's house. Which is why she has to disappear.
Jack Manx has always been the stand-up guy with the killer last name. But straight A's and athletic trophies can't make people forget that his father was a hit man and his brother is doing time for armed assault. Just when Jack is about to graduate from his Las Vegas high school and head east for college, his brother pulls him into the family business with inescapable instructions: find this ruthless Nicolette Holland and get rid of her. Or else Jack and everyone he loves will pay the price.
As Nicolette and Jack race to outsmart each other, tensions—and attractions—run high. Told in alternating voices, this tightly plotted mystery and tense love story challenges our assumptions about right and wrong, guilt and innocence, truth and lies.
Purchase How to Disappear at Amazon
Purchase How to Disappear at IndieBound
View How to Disappear on Goodreads
* * * *
Sea Spell
by Jennifer Donnelly
Hardcover Giveaway

U.S. Only
Disney-Hyperion
Released 6/14/2016
At the end of Dark Tide, Book 3 in the Waterfire Saga, Astrid leaves her mermaid friends to confront her ancestor, Orfeo, the evil force behind the rise of the monster Abbadon. Orfeo possesses one of the six talismans that the merls need in order to keep the monster locked up forever. But without the ability to songcast, how will Astrid be able to defeat the most powerful mage in history? Meanwhile, Serafina and her Black Fins train goblin troops for battle against her uncle Vallerio's death riders. Will Sera ever see her beloved home--and her beloved Mahdi--again, or will the Volneros take over the mer realms while Orfeo takes on the gods themselves? Nothing less than the fate of the underwater world is at stake in this breathtaking finale.
Author Question: What is your favorite thing about Sea Spell?
Tough question! I have so many favorite things! The difficult, and super scary, challenge that Astrid faces. The way Sera finally learns to shoulder the hardest burden of ruling. Guldemar's surprise. And the showdown! Definitely the showdown.
Purchase Sea Spell at Amazon
Purchase Sea Spell at IndieBound
View Sea Spell on Goodreads
* * * *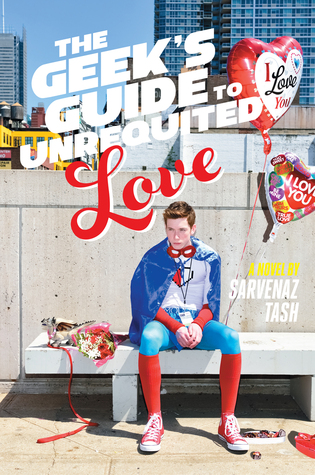 The Geek's Guide to Unrequited Love
by Sarvenaz Tash
Hardcover Giveaway

U.S. Only
Simon & Schuster Books for You
Released 6/14/2016
John Hughes meets Comic Con in this hilarious, unabashedly romantic, coming-of-age novel about a teenager who is trying to get his best friend to fall in love with him from the author of Three Day Summer.
Peter Parker and Gwen Stacy...
Archie and Veronica...
Althena and Noth...
...Graham and Roxy?
Graham met his best friend, Roxana, when he moved into her neighborhood eight years ago, and she asked him which Hogwarts house he'd be sorted into. Graham has been in love with her ever since.
But now they're sixteen, still neighbors, still best friends. And Graham and Roxy share more than ever—moving on from their Harry Potter obsession to a serious love of comic books.
When Graham learns that the creator of their favorite comic, The Chronicles of Althena, is making a rare appearance at this year's New York Comic Con, he knows he must score tickets. And the event inspires Graham to come up with the perfect plan to tell Roxy how he really feels about her. He's got three days to woo his best friend at the coolest, kookiest con full of superheroes and supervillains. But no one at a comic book convention is who they appear to be...even Roxy. And Graham is starting to realize fictional love stories are way less complicated than real-life ones.
Author Question: What is your favorite thing about The Geek's Guide to Unrequited Love?
Quite frankly, this is the most fun I've ever had writing a book and there are many things that I loved about it. I got to pay tribute to one of my all-time favorite writers and filmmakers, John Hughes. I got to revel in my own nerdy passions and research and learn more about other fandoms. And getting to know and channel Graham, my main character, was just an utter delight from start to finish.
Purchase The Geek's Guide to Unrequited Love at Amazon
Purchase The Geek's Guide to Unrequited Love at IndieBound
View The Geek's Guide to Unrequited Love on Goodreads
YA BOOK GIVEAWAYS LAST WEEK: WINNERS
Ivory and Bone by Julie Eshbaugh:
Tammy V.
Lotus and Thorn by Sara Wilson Etienne:
Shannon M.
My Brilliant Idea (And How It Caused My Downfall) by Stuart David:
Katherine K.
Rocks Fall, Everyone Dies by Lindsay Ribar:
Zainab R. J.
The Museum of Heartbreak by Meg Leder:
Yamileth C.
With Malice by Eileen Cook:
Jessica S.
MORE YOUNG ADULT FICTION IN STORES NEXT WEEK WITH AUTHOR INTERVIEWS
* * * *
Autofocus
by Lauren Gibaldi
Hardcover
HarperTeen
Released 6/14/2016
From the author of The Night We Said Yes comes a fun and heartfelt YA contemporary tale. When Maude decides to search for information about her birth mother, she finds out more than she expected. Perfect for fans of Stephanie Perkins and Susane Colasanti.
Family. It's always been a loaded word for Maude, whose birth mother died after giving her up for adoption. With her best friend, Treena, in college in the same town where her birth mother grew up, Maude decides to visit and explore her past. But when Maude arrives, she quickly discovers that Treena doesn't seem to have time for her—or for helping with her search. Enter Bennett, a cute guy who lives in Treena's dorm. He understands Maude's need to find her mother. And as Bennett helps Maude, she starts to realize that her mother's past doesn't have to define her own future.
Author Question: What is your favorite thing about Autofocus?
When writing the book, one of the hardest parts was creating the dedication. Which is really weird to say. I wanted to say everything that's discussed in the book in one sentence. I wanted it to mean something to the person I dedicated the book to, and to readers out there. I wanted it to convey the right message. So I made it simple and complex all in one. I put Maude's journey into one sentence. It's not insanely memorable or powerful, but it's a message I want that person to know, and something I'd like everyone to know. That there are many different versions of us. That, throughout our lives, we'll discover all of them. We may not love all of them, but they'll all be part of us. And those who love us, really love us, will love all of those versions. That's what Maude learns. You don't have to have an idealized version of a person, you don't have to live up to someone's idea of you. You just have to be you. The dedication, as it happens, is to my daughter.
Purchase Autofocus at Amazon
Purchase Autofocus at IndieBound
View Autofocus on Goodreads
* * * *
Cure for the Common Universe
by Christian McKay Heidicker
Hardcover
Simon & Schuster Books for You
Released 6/14/2016
Prepare to be cured by this quirky and hilarious debut novel about a sixteen-year-old loner who is sent to rehab for video game addiction—perfect for fans of Ned Vizzini and Jesse Andrews.
Sixteen-year-old Jaxon is being committed to video game rehab…ten minutes after meeting a girl. A living, breathing girl named Serena, who not only laughed at his jokes but actually kinda sorta seemed excited when she agreed to go out with him.
Jaxon's first date. Ever.
In rehab, Jaxon can't blast his way through galaxies to reach her. He can't slash through armies to kiss her sweet lips. Instead, he has four days to earn one million points by learning real-life skills. And he'll do whatever it takes—lie, cheat, steal, even learn how to cross-stitch—in order to make it to his date.
If all else fails, Jaxon will have to bare his soul to the other teens in treatment, confront his mother's absence, and maybe admit that it's more than video games that stand in the way of a real connection.
From a bright new voice in young adult literature comes the story of a young man with a serious case of arrested development—and carpal tunnel syndrome—who is about to discover what real life is all about.
Author Question: What is your favorite thing about Cure for the Common Universe?
All of the characters who are not the main character. (You'll see.)

Also, I love that so far everyone's takeaway seems to be completely different. (These are all unbiased opinions from professional reviews and Goodreads.) Some people claimed the ending was their favorite ever, young adult or otherwise, while others, after finishing, tagged their review under 'books I've thrown across the room.' Some people said they had a crush on the main character, while others said they wish he'd died. Some called it a feminist book, while others said it felt like the opposite. Some said it was hilarious, while others said the jokes went right over their heads. Some said the writing was crisp and clean, while others said I was lost in a creative desert. It seems I've created a polarizing book. I've always wanted to draw a line in the sand . . . I just never thought people would be so fiendish about getting to one side or the other.
Purchase Cure for the Common Universe at Amazon
Purchase Cure for the Common Universe at IndieBound
View Cure for the Common Universe on Goodreads
* * * *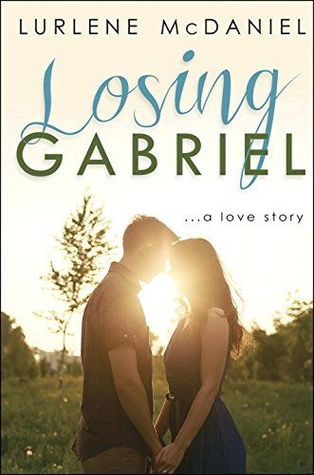 Losing Gabriel
by Lurlene McDaniel
Hardcover
Delacorte Press
Released 6/14/2016
This emotionally-charged novel about three high school seniors who in the midst of planning their futures after high school are instead faced with present circumstances that force them to grasp what it means to make choices, take responsibility, and truly become an adult.
Lani Kennedy has dreamed of becoming a nurse since her cousin Arie died of leukemia. Nothing will stop her from getting into the local nursing program.
Dawson Burke hasn't dealt with his mom's death, and he's angry at his dad for moving them to Windemere right before senior year. He grudgingly accepts that he must wait till graduation before he leaves.
Sloan Quentin can belt out a song and knows that her band is her ticket to fame and fortune. When she discovers that her boyfriend—the band's lead guitarist—is cheating on her, she finds comfort—and revenge—in someone else's arms.
When the lives of Lani, Dawson, and Sloan become entangled in unexpected ways, reality hits harder than anyone could have imagined.
Author Question: What is your favorite thing about Losing Gabriel?
This was the most difficult book I've ever written, in part because the timeline was so long---over 5 years. I also had to decide what to leave in and take out…juggling 3-viewpoints wasn't easy, but the challenge was a lure. I knew I HAD to write this story. I wrote the ending first, a closing scene that I felt was both hopeful and powerful. (Hope my readers think so too!)
Purchase Losing Gabriel at Amazon
Purchase Losing Gabriel at IndieBound
View Losing Gabriel on Goodreads
MORE YOUNG ADULT NOVELS NEW IN STORES NEXT WEEK
* * * *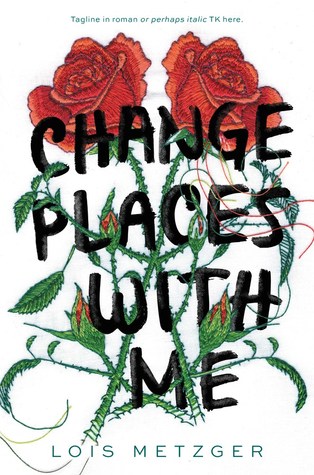 Change Places with Me
by Lois Metzger
Hardcover
Balzer + Bray
Released 6/14/2016
From Lois Metzger, acclaimed author of A Trick of the Light, comes a work of speculative fiction set in the near future about a teen girl who finds a new, mysterious perspective on her life.
Rose has changed. She still lives in the same neighborhood with her stepmother and goes to the same high school with the same group of kids, but when she woke up today, something was just a little different than it was before. The dogs who live upstairs are no longer a terror. Her hair and her clothes all feel brand-new. She wants to throw a party—this from a girl who hardly ever spoke to her classmates before. There is no more sadness in her life; she is bursting with happiness.
But something still feels wrong to Rose. Because, until very recently, Rose was an entirely different person—a person who is still there inside her, just beneath the thinnest layer of skin.
A bold and original work of speculative fiction set in a familiar future, Lois Metzger's latest novel is a profoundly authentic and heartbreaking tale of the things we keep locked away inside us, even from ourselves.
Purchase Change Places with Me at Amazon
Purchase Change Places with Me at IndieBound
View Change Places with Me on Goodreads
* * * *
Escape from Asylum
by Madeleine Roux
Paperback
HarperCollins
Released 6/14/2016
In this prequel to the New York Times bestselling Asylum series, complete with spooky found photographs, a young teen is wrongfully committed to the Brookline asylum and must escape before becoming one of the evil Warden's experiments.
Long before Dan, Abby, and Jordan ever walked the hallways of the Brookline asylum—back when it was still a psych ward and not a dorm—sixteen-year-old Rick Desmond was wrongfully committed, against his will.
In this prequel novel set many years before the events of Asylum, Rick finds himself trapped in the asylum at the height of the sinister warden Crawford's regime. As Rick learns more about the shocking treatments—and experiments—that are happening at Brookline, he realizes he needs to get out before he is "cured" forever. With the help of a sympathetic nurse, Rick must plan his escape from the inhumane hospital, and soon. Because either Rick is actually starting to go mad, or else the asylum is haunted by much more than dark memories....
Purchase Escape from Asylum at Amazon
Purchase Escape from Asylum at IndieBound
View Escape from Asylum on Goodreads
* * * *
Gifted
by H.A. Swain
Hardcover
Feiwel & Friends
Released 6/14/2016
In Orpheus Chanson's world, geniuses and prodigies are no longer born or honed through hard work. Instead, procedures to induce Acquired Savant Abilities (ASAs) are now purchased by the privileged. And Orpheus's father holds the copyright to the ASA procedure.
Zimri Robinson, a natural musical prodigy, is a "plebe"--a worker at the enormous warehouse that supplies an on-line marketplace that has supplanted all commerce. Her grueling schedule and her grandmother's illness can't keep her from making music--even if it is illegal.
Orpheus and Zimri are not supposed to meet. He is meant for greatness; she is not. But sometimes, rules are meant to be broken. Here is a thriller, love story, and social experiment that readers will find gripping--and terrifying.
Purchase Gifted at Amazon
Purchase Gifted at IndieBound
View Gifted on Goodreads
* * * *
How It Feels to Fly
by Kathryn Holmes
Hardcover
HarperTeen
Released 6/14/2016
A struggle with body dysmorphia forces one girl to decide if letting go of her insecurity also means turning her back on her dreams.
Sam has always known she'd be a professional dancer—but that was before her body betrayed her, developing unmanageable curves in all the wrong places. Lately, the girl staring back at Sam in the mirror is unrecognizable. Dieting doesn't work, ignoring the whispers is pointless, and her overbearing mother just makes it worse.
Following a series of crippling anxiety attacks, Sam is sent to a treatment camp for teens struggling with mental and emotional obstacles. Forced to open up to complete strangers, Sam must get through the program if she wants to attend a crucial ballet intensive later in the summer. It seems hopeless until she starts confiding in a camp counselor who sparks a confidence she was sure she'd never feel again. But when she's faced with disappointing setbacks, will Sam succumb to the insecurity that imprisons her?
This compelling story from Kathryn Holmes examines one girl's efforts to overcome her worst enemy: herself.
Purchase How It Feels to Fly at Amazon
Purchase How It Feels to Fly at IndieBound
View How It Feels to Fly on Goodreads
* * * *
Into Deep Space
by Dom Testa and Nicola Ferguson
Paperback
Tor Teen
Released 6/14/2016
The Galahad Archives Book Two: Into Deep Space is the second of three thrilling two-book omnibus editions in the Galahad Archives series for young adults by Dom Testa. The edition includes the novels The Cassini Code and The Dark Zone.
When the tail of the comet Bhaktul flicks through the Earth's atmosphere, deadly particles are left in its wake. Suddenly, mankind is confronted with a virus that devastates the adult population. Only those under the age of eighteen seem to be immune. A renowned scientist proposes a bold plan: to create a ship that will carry a crew of 251 teenagers to a home in a distant solar system. Two years later, the Galahad and its crew―none over the age of sixteen―is launched.
A small group of crew members begins lobbying for their return to Earth just as the ship enters the Kuiper Belt, the deadly minefield of asteroids that surrounds the solar system. It's up to sixteen-year-old commander Triana Martell to navigate the ship and convince her crew to forge ahead, but what awaits them on the other side of the asteroid belt could render her efforts futile.
Purchase Into Deep Space at Amazon
Purchase Into Deep Space at IndieBound
View Into Deep Space on Goodreads
* * * *
Look Both Ways
by Alison Cherry
Hardcover
Delacorte Press
Released 6/14/2016
Thoughtful, funny, and steeped in the wild drama of growing up, Alison Cherry's new novel is the story of a girl hoping she's found a place to belong . . . only to learn that neither talent nor love is as straightforward as she thinks.
A summer away from the city is the beginning of everything for Brooklyn Shepard. Her theater apprenticeship at Allerdale is a chance to prove that she can carve out a niche all her own, surrounded by people who don't know anything about her or her family of superstar performers.
Brooklyn immediately hits it off with her roommate, Zoe, and soon their friendship turns into something more. Brooklyn wants to see herself as someone who's open to everything and everyone, but as her feelings for Zoe intensify, so do her doubts. She's happier than she's ever been—but is it because of her new relationship? Or is it because she's finally discovering who she wants to be?
Purchase Look Both Ways at Amazon
Purchase Look Both Ways at IndieBound
View Look Both Ways on Goodreads
* * * *
Red Velvet Crush
by Christina Meredith
Hardcover
Greenwillow Books
Released 6/14/2016
Rock music, a broken family, challenging sisters, and the crush of first love—Red Velvet Crush has everything you need in a summer read. For fans of Nick & Norah's Infinite Playlist, Eleanor & Park, and This Song Will Save Your Life.
Teddy Lee's mother ran off when she was in second grade. And ever since, Teddy Lee, the often-overshadowed middle kid, has tried to keep her family together. But her older brother Winston usually keeps himself busy with smoking, drinking, and girls, and who knows what else. Her younger sister Billie is occupied with her shoplifting habit and boys . . . and who knows what else. So when Teddy Lee finally takes the songs she's always written and forms a band, maybe it'll bring everyone closer together, maybe it'll be her time to shine. Unless Billie steals the spotlight—and the boy—just like she always does.
Christina Meredith explores the complicated relationship of sisters—both the unconditional love and the unavoidable resentments—in a novel full of music, urgency, the first blushes of love, and the undeniable excitement of hitting the road.
Purchase Red Velvet Crush at Amazon
Purchase Red Velvet Crush at IndieBound
View Red Velvet Crush on Goodreads
* * * *
Steeplejack
by A.J. Hartley
Hardcover
Tor Teen
Released 6/14/2016
Seventeen-year-old Anglet Sutonga, Ang for short, repairs the chimneys, towers, and spires of Bar-Selehm, the ethnically-diverse industrial capital of a land resembling Victorian South Africa. The city was built on the trade of luxorite, a priceless glowing mineral. When the Beacon, a historical icon made of luxorite, is stolen, it makes the headlines. But no one cares about the murder of Ang's new apprentice, Berrit—except for Josiah Willinghouse, an enigmatic young politician, who offers Ang a job investigating Berrit's death. On top of this, Ang struggles with the responsibility of caring for her sister's newborn child.
As political secrets unfold and racial tensions surrounding the Beacon's theft rise, Ang navigates the constricting traditions of her people, the murderous intentions of her former boss, and the conflicting impulses of a fledgling romance. With no one to help her except a savvy newspaper girl and a kindhearted herder from the savannah, Ang must resolve the mysterious link between Berrit and the missing Beacon before the city is plunged into chaos.
Purchase Steeplejack at Amazon
Purchase Steeplejack at IndieBound
View Steeplejack on Goodreads
* * * *
Tell Us Something True
by Dana Reinhardt
Hardcover
Wendy Lamb Books
Released 6/14/2016
For fans of Sarah Dessen, Jennifer Smith, E.L. Lockhart, and John Green, this delightful, often comic coming-of-age novel stars the lovable, brokenhearted River, the streets of LA, and an irresistible cast of characters.
Seventeen-year-old River doesn't know what to do with himself when Penny, the girl he adores, breaks up with him. He lives in LA, where nobody walks anywhere, and Penny was his ride; he never bothered getting a license. He's stuck. He's desperate. Okay . . . he's got to learn to drive.
But first, he does the unthinkable—he starts walking. He stumbles upon a support group for teens with various addictions. He fakes his way into the meetings, and begins to connect with the other kids, especially an amazing girl. River wants to tell the truth, but he can't stop lying, and his tangle of deception may unravel before he learns how to handle the most potent drug of all: true love.
Purchase Tell Us Something True at Amazon
Purchase Tell Us Something True at IndieBound
View Tell Us Something True on Goodreads
* * * *
We Were Never Here
by Jennifer Gilmore
Hardcover
HarperTeen
Released 6/14/2016
Did you know your entire life can change in an instant?
For sixteen-year-old Lizzie Stoller that moment is when she collapses, out of the blue. The next thing she knows she's in a hospital with an illness she's never heard of.
But that isn't the only life-changing moment for Lizzie. The other is when Connor and his dog, Verlaine, walk into her hospital room. Lizzie has never connected with anyone the way she does with the handsome, teenage volunteer. However, the more time she spends with him, and the deeper in love she falls, the more she realizes that Connor has secrets and a deep pain of his own . . . and that while being with him has the power to make Lizzie forget about her illness, being with her might tear Connor apart.
Purchase We Were Never Here at Amazon
Purchase We Were Never Here at IndieBound
View We Were Never Here on Goodreads