Happy Reading,
Shelly, Lindsey, Martina, Jocelyn, Erin, Susan, Sam, Sarah, Sandra, Kristin, and Anisaa
YA BOOK GIVEAWAYS THIS WEEK
Lotus and Thorn
by Sara Wilson Etienne
Signed ARC Giveaway

U.S. Only
G.P. Putnam's Sons Books for Y
Released 6/7/2016
Ravaged by a plague known as Red Death, the planet Gabriel, a former colony of Earth, is a barren wasteland. Since being abandoned by Earth 500 years ago, resources are scarce and life is cheap. To stay alive, the survivors, the Citizens, scavenge the remains of a now dead city, trading for food with the resource-rich Curadores, the only other survivors on Gabriel. Every old computer, every piece of wire, every scrap of metal counts. To steal is the ultimate sin. So when tough-as-nails seventeen-year-old Leica is caught doing just that, she's exiled and left to the mercy of Gabriel's unforgiving desert for the rest of her life.
While in exile, Leica discovers a mysterious shuttle, which may not only lead her home, but even more impossible—reestablish contact with Earth. Then Red Death rears its head again, killing her entire work crew, leaving Leica all alone until a handsome Curador offers her refuge in the Dome—the only place on Gabriel untouched by Red Death, where a decadent and sultry life awaits. But there's a catch: Leica can only enter the Dome as his concubine—his Kisaeng. When a rogue group of Citizens see their chance for revolution in Leica's good fortune, she finds herself unraveling a deadly mystery with chilling answers to the true origin of Red Death and the reason Earth really abandoned them so long ago.
A richly imagined fantasy in the vein of Tamora Pierce, Lotus and Thorn, is a magnificent, epic adventure.
Author Question: What is your favorite thing about Lotus and Thorn?
I love the genesis of Lotus and Thorn… those very first sparks of a book are so intoxicating. The inspiration for these main characters came from my fascination with courtesans… particularly the Renaissance women of Venice who cultivated money and power by becoming the lovers of influential men. And from my interest in an epidemic happening in Japan— hikikomori. Teenagers, mostly guys, are locking themselves away in their rooms for months, sometimes years, away from the pressures of the real world, and withdrawing from society.

So for me, writing is about asking questions: in this case I had three. First, what happens when the only option available to women is to marry or to cultivate power with their bodies? (What does that power look like? How does that power relate to strong women and girls in our world now?)

Second, what sort of intense pressures are necessary to make a teenage boy — with his whole life ahead of him — turn his back on the world?

Third, what would a world look like where both these elements, both these characters, could exist and interact with each other?

I didn't want to write historical fiction and this story doesn't belong in present day. So I reached into the future and created the sci-fi world of Lotus and Thorn. I used the Grimms' fairy tale structure to lend a sense of timelessness and fantasy to the technologically advanced planet of Gabriel. There's a lot of bloodshed in the book, but it also mirrors the bloodiness of the original Grimms' fairy tale. All in all, my hope is that Lotus and Thorn feels like a new story with an old soul.
Purchase Lotus and Thorn at Amazon
Purchase Lotus and Thorn at IndieBound
View Lotus and Thorn on Goodreads
* * * *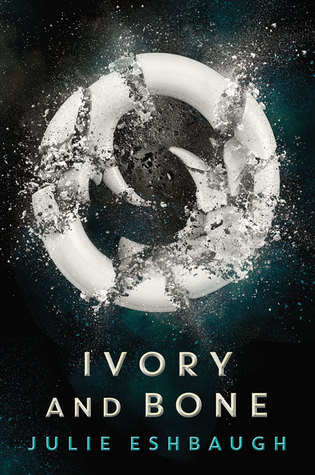 Ivory and Bone
by Julie Eshbaugh
Hardcover Giveaway

U.S. Only
HarperTeen
Released 6/7/2016
A prehistoric fantasy—with allusions to Pride and Prejudice.
Hunting, gathering, and keeping his family safe—that's the life seventeen-year-old Kol knows. Then bold, enigmatic Mya arrives from the south with her family, and Kol is captivated. He wants her to like and trust him, but any hopes of impressing her are ruined when he makes a careless—and nearly grave—mistake. However, there's something more to Mya's cool disdain…a history wrought with loss that comes to light when another clan arrives. With them is Lo, an enemy from Mya's past who Mya swears has ulterior motives.
As Kol gets to know Lo, tensions between Mya and Lo escalate until violence erupts. Faced with shattering losses, Kol is forced to question every person he's trusted. One thing is for sure: this was a war that Mya or Lo—Kol doesn't know which—had been planning all along.
Author Question: What is your favorite thing about Ivory and Bone?
My favorite thing about IVORY AND BONE is the world where the story takes place. I've always been fascinated by prehistory, and IVORY AND BONE grew out of a lot of research I did into the first people to reach North America from Asia by crossing the Bering Land Bridge. I loved the world that came to life in my imagination as I read--a world that was cold but no longer ice covered, where people lived in clans made up of extended families and worked every day to survive. The more I learned about these people and what scientists believe about their way of life, the more I felt compelled to tell their stories.
Purchase Ivory and Bone at Amazon
Purchase Ivory and Bone at IndieBound
View Ivory and Bone on Goodreads
* * * *
My Brilliant Idea (And How It Caused My Downfall)
by Stuart David
Hardcover Giveaway

U.S. Only
HMH Books for Young Readers
Released 6/7/2016
Meet fifteen-year-old Jack "The Jackdaw" Dawson, a young man with a serious plan. Daydreaming in class one day, Jack gets an idea he knows can't fail: an app that stops you from daydreaming in class. (Ahem . . . ) Fame, glory, and tons of money seem just around the corner. But Jack runs into some trouble, and suddenly this sure thing doesn't seem quite so sure.
Ricocheting from the absurd to the profound in his first book for teens, Stuart David uses his extraordinary intelligence and wit to tell the story of a boy trying to scheme his way out from under the weight of his parents' expectations.
Author Question: What is your favorite thing about My Brilliant Idea (And How It Caused My Downfall)?
My favourite thing about the book is Uncle Ray, I think. He's just such a riot - so much larger than life and out of control. He always makes me laugh.
Purchase My Brilliant Idea (And How It Caused My Downfall) at Amazon
Purchase My Brilliant Idea (And How It Caused My Downfall) at IndieBound
View My Brilliant Idea (And How It Caused My Downfall) on Goodreads
* * * *
Rocks Fall, Everyone Dies
by Lindsay Ribar
Hardcover Giveaway

U.S. Only
Kathy Dawson Books
Released 6/7/2016
Twin Peaks meets Stars Hollow in this paranormal suspense novel about a boy who can reach inside people and steal their innermost things—fears, memories, scars, even love—and his family's secret ritual that for centuries has kept the cliff above their small town from collapsing.
Aspen Quick has never really worried about how he's affecting people when he steals from them. But this summer he'll discover just how strong the Quick family magic is—and how far they'll go to keep their secrets safe.
With a smart, arrogant protagonist, a sinister family tradition, and an ending you won't see coming, this is a fast-paced, twisty story about power, addiction, and deciding what kind of person you want to be, in a family that has the ability to control everything you are.
Author Question: What is your favorite thing about Rocks Fall, Everyone Dies?
My favorite element of this book is actually one of the supporting characters: a girl by the name of Leah Ramsey-Wolfe. As far as Aspen (the narrator of ROCKS FALL) is concerned, Leah is a prickly, bookish townie who may or may not secretly have magic that's screwing up his magic. She's an antagonist or a potential love interest, depending on Aspen's mood, and she has a refreshingly low tolerance for bullshit. As far as Leah herself is concerned, though, she's just a girl who misses her best friend . . . but would never admit it out loud, especially it's kinda her fault that they aren't speaking anymore.

As far as I'm concerned? ROCKS FALL, EVERYONE DIES is a story about power and privilege and toxic masculinity—and Leah, who's been tangled up with Aspen's weirdo family ever since she was a little kid, is the accidental moral center of it all.
Purchase Rocks Fall, Everyone Dies at Amazon
Purchase Rocks Fall, Everyone Dies at IndieBound
View Rocks Fall, Everyone Dies on Goodreads
* * * *
The Museum of Heartbreak
by Meg Leder
Hardcover Giveaway

U.S. Only
Simon Pulse
Released 6/7/2016
In this ode to all the things we gain and lose and gain again, seventeen-year-old Penelope Marx curates her own mini-museum to deal with all the heartbreaks of love, friendship, and growing up.
Welcome to the Museum of Heartbreak.
Well, actually, to Penelope Marx's personal museum. The one she creates after coming face to face with the devastating, lonely-making butt-kicking phenomenon known as heartbreak.
Heartbreak comes in all forms: There's Keats, the charmingly handsome new guy who couldn't be more perfect for her. There's possibly the worst person in the world, Cherisse, whose mission in life is to make Penelope miserable. There's Penelope's increasingly distant best friend Audrey. And then there's Penelope's other best friend, the equal-parts-infuriating-and-yet-somehow-amazing Eph, who has been all kinds of confusing lately.
But sometimes the biggest heartbreak of all is learning to let go of that wondrous time before you ever knew things could be broken.
Author Question: What is your favorite thing about The Museum of Heartbreak?
I love my characters, especially Penelope and Eph. Pen starts out the book as such a hopeful romantic, with all these preconceived notions of what falling in love means. And I think Eph starts out from a real jaded place—he breaks hearts right and left without considering the consequences. They're both so terrible at times! But I love that they're flawed, that they make mistakes, that they find the good in each other again and again, that they have each other's backs, and that by the end, they're in a new places together: Penelope with a more grounded idea of what love and romance means, and Eph feeling vulnerable in love for maybe the first time in his life.
Purchase The Museum of Heartbreak at Amazon
Purchase The Museum of Heartbreak at IndieBound
View The Museum of Heartbreak on Goodreads
* * * *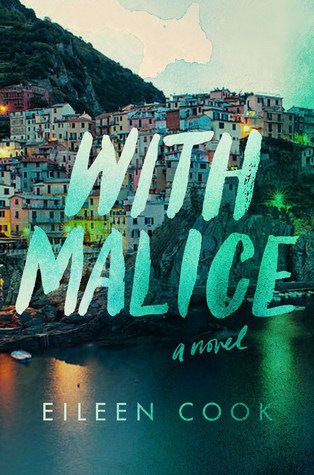 With Malice
by Eileen Cook
Hardcover Giveaway

U.S. Only
HMH Books for Young Readers
Released 6/7/2016
Eighteen-year-old Jill Charron wakes up in a hospital room, leg in a cast, stitches in her face and a big blank canvas where the last 6 weeks should be. She comes to discover she was involved in a fatal accident while on a school trip in Italy three days previous but was jetted home by her affluent father in order to receive quality care. Care that includes a lawyer. And a press team. Because maybe the accident...wasn't an accident.
Wondering not just what happened but what she did, Jill tries to piece together the events of the past six weeks before she loses her thin hold on her once-perfect life.
Author Question: What is your favorite thing about With Malice?
My favorite thing about WITH MALICE is the chance the reader has to try and figure out what happened along with the main character. It's like you get to be a detective team. As a result of the car accident Jill has no idea what happened in the accident as well as the six weeks before. She needs to do this both because the police are involved- but more importantly because she needs to know what she's capable of doing. This accident has shaken her entire sense of what she thinks she understands about herself and her friendship. I love books and movies where you think you know what happened and then you get a new piece of information that makes you rethink it. You come up with a new theory and then there's more information. You end up evaluating each new thing you learn compared to what you already know.
Purchase With Malice at Amazon
Purchase With Malice at IndieBound
View With Malice on Goodreads
YA BOOK GIVEAWAYS LAST WEEK: WINNERS
Beware That Girl by Teresa Toten:
Katlyn D.
Life Is Funny by E.R. Frank:
Sarah S.
Please Don't Tell by Laura Tims:
Rosi H.
Savage by Thomas E. Sniegoski:
Brittany C.
The Language of Stars by Louise Hawes:
Shela Y.
MORE YOUNG ADULT FICTION IN STORES NEXT WEEK WITH AUTHOR INTERVIEWS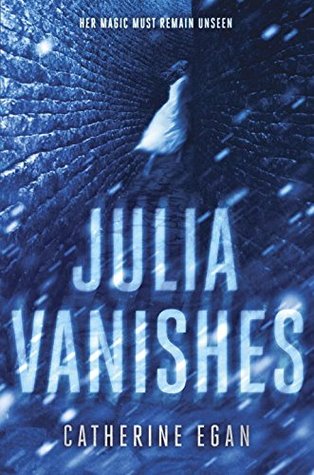 Julia Vanishes
by Catherine Egan
Hardcover
Knopf Books for Young Readers
Released 6/7/2016
Julia has the unusual ability to be…unseen. Not invisible, exactly. Just beyond most people's senses.
It's a dangerous trait in a city that has banned all forms of magic and drowns witches in public Cleansings. But it's a useful trait for a thief and a spy. And Julia has learned—crime pays.
Her latest job is paying very well indeed. Julia is posing as a housemaid in the grand house of Mrs. Och, where an odd assortment of characters live and work: A disgraced professor who sends her to fetch parcels containing bullets, spiders, and poison. An aristocratic houseguest who is locked in the basement each night. And a mysterious young woman who is clearly in hiding—though from what or whom?
Worse, Julia suspects that there's a connection between these people and the killer leaving a trail of bodies across the frozen city.
The more she learns, the more she wants to be done with this unnatural job. To go back to the safety of her friends and fellow thieves. But Julia is entangled in a struggle between forces more powerful than she'd ever imagined. Escape will come at a terrible price.
Author Question: What is your favorite thing about Julia Vanishes?
I love to read and write SFF and I'm always impressed by inspired world-building, but the heart of every story for me is the human relationships. It's all the more fun when those relationships are set against a backdrop of monsters or spaceships or what-have-you, but the monsters and spaceships are no good to me at all without the human element. I had so much fun thinking about witches that write their magic, hissing poisonous spiders, wolfmen and immortals and an inhuman serial killer while I was writing JULIA VANISHES, but my favorite thing about the book –what I loved writing the most – is Julia's relationships.

Julia's relationship with her brother Dek was the first to emerge clearly as I was drafting. I adore my brothers but had amazingly never written about a sibling relationship before, so I loved doing that, but part of what made this book such a joy to write (and what I remain happiest about in the finished version) is that every time I put Julia in a room with someone and got them talking, the scene felt so alive. She was a character that just worked so well sparking against others. If I wanted to figure somebody out, the easiest thing was to get them talking to Julia, because I knew who she was and she seemed to bring everyone around her to life as well. Gregor was a bit of a cipher to me for a while – I couldn't quite get him right – but his character started to really click when I decided to have him fetch Julia from Liddy's shop after her terrifying encounter with the Gethin. The scene between them, as he takes her back to Mrs. Och's house, is still one of my favorites in the book, and drafting that scene was when he finally came clear to me.

So I guess my favorite thing about the book is those moments between the murders and mayhem and spying and scheming and fleeing when Julia is just interacting with other characters.
Purchase Julia Vanishes at Amazon
Purchase Julia Vanishes at IndieBound
View Julia Vanishes on Goodreads
MORE YOUNG ADULT NOVELS NEW IN STORES NEXT WEEK
ABOUT THE BOOK
My Lady Jane
by Cynthia Hand
Hardcover
HarperTeen
Released 6/7/2016
The comical, fantastical, romantical, (not) entirely true story of Lady Jane Grey. In My Lady Jane, coauthors Cynthia Hand, Brodi Ashton, and Jodi Meadows have created a one-of-a-kind fantasy in the tradition of The Princess Bride, featuring a reluctant king, an even more reluctant queen, a noble steed, and only a passing resemblance to actual history—because sometimes history needs a little help.
At sixteen, Lady Jane Grey is about to be married off to a stranger and caught up in a conspiracy to rob her cousin, King Edward, of his throne. But those trifling problems aren't for Jane to worry about. Jane gets to be Queen of England.
* * * *
Break Me Like a Promise
by Tiffany Schmidt
Hardcover
Bloomsbury USA Childrens
Released 6/7/2016
All Magnolia Vickers has ever wanted was to follow father's path as head of the Family Business. But new legislation is poised to destroy the Family's operations in the black-market organ trade and Maggie's recent behavior has wrecked the business-savvy reputation she's worked her whole life to build.
She's given an ultimatum: shape up or step aside.
Then Maggie messes up: she downloads a virus onto her father's computer, and must sneak it off-estate for repair. When Alex, a tech whiz, uncovers the type of information on the machine, he offers Maggie a choice: her Family can give him a kidney, or he'll irreparably scramble the data. Maggie agrees, but has no intention of keeping her promise or ever seeing him again. That night Alex shows up at her Family estate with copies of confidential Family files and a shocking revelation—the kidney is for him.
The Vickers aren't willing to let Alex out of their sight, so he moves onto their estate and Maggie is assigned to be his keeper. A task she resents and he enjoys making as challenging as possible. But procuring black market organs is becoming increasingly difficult, and as Alex's health declines, she's surprised to find herself falling for him.
Like it or not, Maggie must accept that if she wants to save Alex's life and carve out a place in the new legalized organ business, she's going to have to fight for both.
Purchase Break Me Like a Promise at Amazon
Purchase Break Me Like a Promise at IndieBound
View Break Me Like a Promise on Goodreads
* * * *
Goldfish
by Nat Luurtsema
Hardcover
Feiwel & Friends
Released 6/7/2016
Lou Brown is one of the fastest swimmers in the county. She's not boasting, she really is. So things are looking pretty rosy the day of the Olympic time-trials. With her best mate Hannah by her side, Lou lines up by the edge of the pool, snaps her goggles on and bends into her dive…
Everything rests on this race. It's Lou's thing.
… or it was. She comes dead last and to top it all off Hannah sails through leaving a totally broken Lou behind.
Starting again is never easy, particularly when you're the odd-one out in a family of insanely beautiful people and a school full of social groups way too intimidating to join. Where do you go from here? Finding a new thing turns out to be the biggest challenge Lou's ever faced and opens up a whole new world of underwater somersaults, crazy talent shows, bitchy girls, and a great big load of awkward boy chat.
Lou Brown guides us through the utter humiliation of failure with honesty, sass and a keen sense of the ridiculous. This girl will not be beaten.
Purchase Goldfish at Amazon
Purchase Goldfish at IndieBound
View Goldfish on Goodreads
* * * *
How it Ends
by Catherine Lo
Hardcover
HMH Books for Young Readers
Released 6/7/2016
There are two sides to every story.
It's friends-at-first-sight for Jessie and Annie, proving the old adage that opposites attract. Shy, anxious Jessie would give anything to have Annie's beauty and confidence. And Annie thinks Jessie has the perfect life, with her close-knit family and killer grades. They're BFFs…until suddenly they're not.
Told through alternating points of view, How It Ends is a wildly fast but deeply moving read about a friendship in crisis. Set against a tumultuous sophomore year of bullying, boys and backstabbing, the novel shows what can happen when friends choose assumptions and fear over each other.
Purchase How it Ends at Amazon
Purchase How it Ends at IndieBound
View How it Ends on Goodreads
* * * *
The Cresswell Plot
by Eliza Wass
Hardcover
Disney-Hyperion
Released 6/7/2016
Castella Cresswell and her five siblings—Hannan, Caspar, Mortimer, Delvive, and Jerusalem—know what it's like to be different. For years, their world has been confined to their ramshackle family home deep in the woods of upstate New York. They abide by the strict rule of God, whose messages come directly from their father.
Slowly, Castley and her siblings start to test the boundaries of the laws that bind them. But, at school, they're still the freaks they've always been to the outside world. Marked by their plain clothing. Unexplained bruising. Utter isolation from their classmates. That is, until Castley is forced to partner with the totally irritating, totally normal George Gray, who offers her a glimpse of a life filled with freedom and choice.
Castley's world rapidly expands beyond the woods she knows so well and the beliefs she once thought were the only truths. There is a future waiting for her if she can escape her father's grasp, but Castley refuses to leave her siblings behind. Just as she begins to form a plan, her father makes a chilling announcement: the Cresswells will soon return to their home in heaven. With time running out on all of their lives, Castley must expose the depth of her father's lies. The forest has buried the truth in darkness for far too long. Castley might be their last hope for salvation.
Purchase The Cresswell Plot at Amazon
Purchase The Cresswell Plot at IndieBound
View The Cresswell Plot on Goodreads
* * * *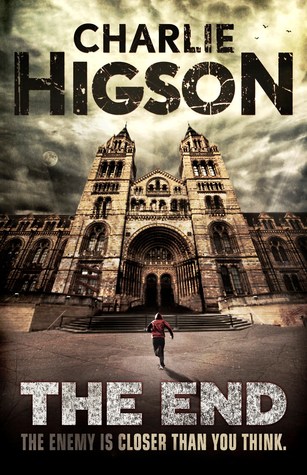 The End
by Charlie Higson
Hardcover
Disney-Hyperion
Released 6/7/2016
Shadowman, realizing that Saint George's army is headed toward the center of London, has raced ahead to warn the kids of the impending disaster. He knows that he has to make them understand--somehow--that they are going to have to work together. This means that Nicola and her kids at the Houses of Parliament, David and his kids at Buckingham Palace, Matt at St. Paul's, General Jordan Hordern and his troops at the Tower of London, the squatters in St. James Park, and all the kids at the Natural History Museum must unite. But will they do it in time? The book culminates in a massive pitched battle in Hyde Park. How will it play out? Who will be the winners and who the losers? One thing is certain: this series will not go out with a whimper!
Purchase The End at Amazon
Purchase The End at IndieBound
View The End on Goodreads
* * * *
The Leaving
by Tara Altebrando
Hardcover
Bloomsbury USA Childrens
Released 6/7/2016
Eleven years ago, six kindergarteners went missing without a trace. After all that time, the people left behind moved on, or tried to.
Until today. Today five of those kids return. They're sixteen, and they are . . . fine. Scarlett comes home and finds a mom she barely recognizes, and doesn't really recognize the person she's supposed to be, either. But she thinks she remembers Lucas. Lucas remembers Scarlett, too, except they're entirely unable to recall where they've been or what happened to them. Neither of them remember the sixth victim, Max. He doesn't come back. Everyone wants answers. Most of all Max's sister Avery, who needs to find her brother--dead or alive--and isn't buying this whole memory-loss story.
Purchase The Leaving at Amazon
Purchase The Leaving at IndieBound
View The Leaving on Goodreads
* * * *
The Long Game
by Jennifer Lynn Barnes
Hardcover
Bloomsbury Children's
Released 6/7/2016
For Tess Kendrick, a junior at the elite Hardwicke School in Washington D.C., fixing runs in the family. But Tess has another legacy, too, one that involves power and the making of political dynasties. When Tess is asked to run a classmate's campaign for student council, she agrees. But when the candidates are children of politicians, even a high school election can involve life-shattering secrets.
Meanwhile, Tess's guardian has also taken on an impossible case, as a terrorist attack calls into doubt who can--and cannot--be trusted on Capitol Hill. Tess knows better than most that power is currency in D.C., but she's about to discover first-hand that power always comes with a price.
Perfect for fans of Harlan Coben and Ally Carter, the second book in this thrilling series will leave readers breathless.
Purchase The Long Game at Amazon
Purchase The Long Game at IndieBound
View The Long Game on Goodreads
* * * *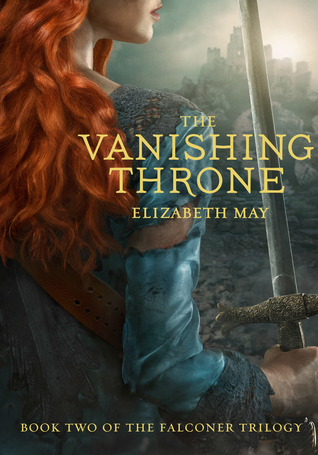 The Vanishing Throne
by Elizabeth May
Hardcover
Chronicle Books
Released 6/7/2016
The second book in the Falconer trilogy is packed with surprises and suspense.
Aileana Kameron, the Falconer, disappeared through the portal that she was trying to close forever. Now she wakes up in the fae world, trapped and tortured by the evil Lonnrach. With the help of an unexpected ally, Aileana re-enters the human world, only to find everything irrevocably changed. Edinburgh has been destroyed, and the few human survivors are living in an uneasy truce with the fae, while both worlds are in danger of disappearing altogether. Aileana holds the key to saving both worlds, but in order to do so she must awaken her latent Falconer powers. And the price of doing that might be her life.
Rich with imaginative detail, action, fae lore, and romance, The Vanishing Throne is a thrilling sequel to The Falconer.
Purchase The Vanishing Throne at Amazon
Purchase The Vanishing Throne at IndieBound
View The Vanishing Throne on Goodreads
* * * *
Tumbling
by Caela Carter
Hardcover
Viking Books for Young Readers
Released 6/7/2016
Work harder than anyone.
Be the most talented.
Sacrifice everything.
And if you're lucky, maybe you will go to the Olympics.
Grace lives and breathes gymnastics—but no matter how hard she pushes herself, she can never be perfect enough.
Leigh, Grace's best friend, has it all: a gymnastics career, a normal high-school life... and a secret that could ruin everything.
Camille wants to please her mom, wants to please her boyfriend, and most of all, wants to walk away.
Wilhelmina was denied her Olympic dream four years ago, and she won't let anything stop her again. No matter what.
Monica is terrified. Nobody believes in her—and why should they?
By the end of the two days of the U.S. Olympic Gymnastics Trials, some of these girls will be stars. Some will be going home with nothing. And all will have their lives changed forever.
Purchase Tumbling at Amazon
Purchase Tumbling at IndieBound
View Tumbling on Goodreads