NYT
bestselling author this afternoon, as well as an interview with Amanda Panitch, author of NEVER MISSING, NEVER FOUND later this week. Don't forget to check out all the new releases and add them to your TBR!
Happy Reading,
Shelly, Lindsey, Martina, Jocelyn, Erin, Susan, Sam, Sarah, Sandra, Kristin, and Anisaa
YOUNG ADULT FICTION IN STORES THIS WEEK WITH AUTHOR INTERVIEWS
* * * *
Never Missing, Never Found
by Amanda Panitch
Hardcover
Random House Books for Young R
Released 6/28/2016
Some choices change everything. Scarlett chose to run. And the consequences will be deadly.
Stolen from her family as a young girl, Scarlett was lucky enough to eventually escape her captor. Now a teen, she's starting a summer job at an amusement park. There are cute boys, new friends, and the chance to finally have a normal life.
Her first day on the job, Scarlett is shocked to discover that a girl from the park has gone missing. Old memories come rushing back. And now as she meets her new coworkers, one of the girls seems strangely familiar. When Scarlett chose to run all those years ago, what did she set into motion? And when push comes to shove, how far will she go to uncover the truth . . . before it's too late?
Author Question: What is your favorite thing about Never Missing, Never Found?
My favorite thing about NEVER MISSING, NEVER FOUND is that, so far, pretty much all of my reviews say that the ending came as a complete shock. One of the things reviews of my first novel, DAMAGE DONE, said consistently was that the reader often figured out the twist at the end before the end. The ending of NMNF actually came as a shock to me, too - I'd originally written it with a different twist ending in mind - so it's thrilling to hear it's surprising readers, too!
Purchase Never Missing, Never Found at Amazon
Purchase Never Missing, Never Found at IndieBound
View Never Missing, Never Found on Goodreads
* * * *
Shadows of the Dark Crystal
by J.M. Lee
Hardcover
Grosset & Dunlap
Released 6/28/2016
The first series of original novels ever set in the world of Jim Henson's The Dark Crystal.
Jim Henson's The Dark Crystal: Shadows of the Dark Crystal is set years before the events of the classic film and follows the journey of a young Gelfling woman who leaves her secluded home to uncover the truth surrounding the disappearance of her brother who has been accused of treason by the sinister Skeksis Lords.
Author Question: What is your favorite thing about Shadows of the Dark Crystal?
As a writer and as a fan, my favorite part of the whole experience of writing SHADOWS OF THE DARK CRYSTAL was being able to both live in and help create a world that has been a part of my life for so long. Jim Henson's THE DARK CRYSTAL was a favorite film of mine as a child, so being involved in the expansion of the universe has been an amazing experience.
Purchase Shadows of the Dark Crystal at Amazon
Purchase Shadows of the Dark Crystal at IndieBound
View Shadows of the Dark Crystal on Goodreads
MORE YOUNG ADULT NOVELS NEW IN STORES THIS WEEK
* * * *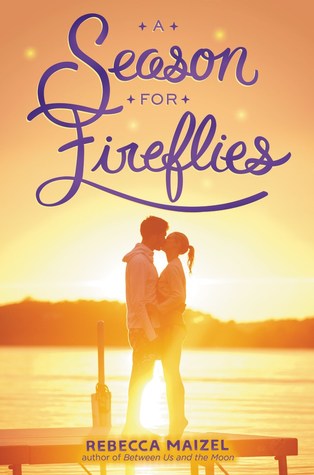 A Season for Fireflies
by Rebecca Maizel
Hardcover
HarperTeen
Released 6/28/2016
A year ago, Penny Berne was the star of her high school's theater department, surrounded by a group of misfit friends and falling in love for the first time. Now her old friends won't talk to her, her new best friend is the most popular girl in school, and her first love, Wes, ignores her. Penny is revered and hated. Then, in a flash, a near-fatal lightning strike leaves Penny with no memory of the past year—or how she went from drama nerd to queen bee.
As a record number of fireflies light up her town and her life, Penny realizes she may be able to make things right again—and that even if she can't change the past, she can learn to see the magic where she never could before.
This captivating new novel about first love, second chances, and the power of memory is perfect for fans of Lauren Oliver's Before I Fall and Katie Cotugno's How to Love.
Purchase A Season for Fireflies at Amazon
Purchase A Season for Fireflies at IndieBound
View A Season for Fireflies on Goodreads
* * * *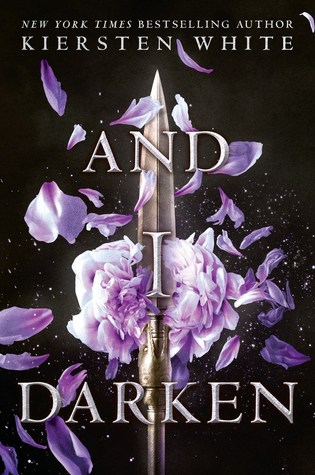 And I Darken
by Kiersten White
Hardcover
Delacorte Press
Released 6/28/2016
NO ONE EXPECTS A PRINCESS TO BE BRUTAL.
And Lada Dragwlya likes it that way. Ever since she and her gentle younger brother, Radu, were wrenched from their homeland of Wallachia and abandoned by their father to be raised in the Ottoman courts, Lada has known that being ruthless is the key to survival. She and Radu are doomed to act as pawns in a vicious game, an unseen sword hovering over their every move. For the lineage that makes them special also makes them targets.
Lada despises the Ottomans and bides her time, planning her vengeance for the day when she can return to Wallachia and claim her birthright. Radu longs only for a place where he feels safe. And when they meet Mehmed, the defiant and lonely son of the sultan, who's expected to rule a nation, Radu feels that he's made a true friend—and Lada wonders if she's finally found someone worthy of her passion.
But Mehmed is heir to the very empire that Lada has sworn to fight against—and that Radu now considers home. Together, Lada, Radu, and Mehmed form a toxic triangle that strains the bonds of love and loyalty to the breaking point.
From New York Times bestselling author Kiersten White comes the first book in a dark, sweeping new series in which heads will roll, bodies will be impaled . . . and hearts will be broken.
Purchase And I Darken at Amazon
Purchase And I Darken at IndieBound
View And I Darken on Goodreads
* * * *
Before We Go Extinct
by Karen Rivers
Hardcover
Farrar, Straus and Giroux
Released 6/28/2016
Grief can sometimes feel like being caught in the jaws of a great white shark.
J.C., who goes by the nickname Sharky, has been having a hard time ever since his best friend died in front of him in what might or might not have been an accident. Shell-shocked, Sharky spends countless hours holed up in his room, obsessively watching documentaries about sharks and climate change—and texting his dead friend.
Hoping a change of location will help, Sharky's mom sends him to visit his dad on a remote island in Canada. There, Sharky meets a girl who just may show him how to live—and love—again.
Purchase Before We Go Extinct at Amazon
Purchase Before We Go Extinct at IndieBound
View Before We Go Extinct on Goodreads
* * * *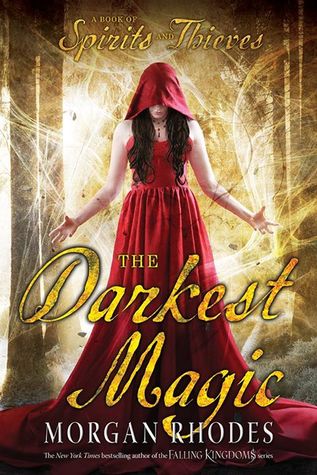 The Darkest Magic
by Morgan Rhodes
Hardcover
Razorbill
Released 6/28/2016
In the second installment of New York Times bestselling author Morgan Rhodes's highly acclaimed Falling Kingdoms spin-off series, danger looms and the mystery deepens as two warring evils vie for possession of one elusive, powerful book.
Modern-day Toronto: Sisters Crystal and Becca Hatcher are reunited after reclaiming the Bronze Codex and narrowly escaping death. They have no one to trust but each other, and the only thing keeping them safe is the book that sent Becca's spirit to Ancient Mytica--the same book that their enemies would kill them for.
Ancient Mytica: Maddox grapples to keep his newly discovered powers under control, while the ruthless goddess Valoria hunts him down.
Modern-day Toronto: Farrell embraces his dark side as he unwittingly falls further under the spell of Markus, the mastermind leader of the nefarious Hawkspear Society, who will stop at nothing to find Crys and Becca--and the remarkable book in their possession.
Purchase The Darkest Magic at Amazon
Purchase The Darkest Magic at IndieBound
View The Darkest Magic on Goodreads
* * * *
United as One
by Pittacus Lore
Hardcover
HarperCollins
Released 6/28/2016
The Mogadorian invasion has come to Earth, and they have all but won the battle for our planet. Their warships loom over our most populous cities—like New York City, Tokyo, Moscow, Beijing, and New Delhi—and no army will risk making a move against them. The Garde are all that stand in their way . . . but they are no longer alone in this fight. Human teens from across the globe, like John Smith's best friend, Sam Goode, have begun to develop Legacies of their own.
The Garde have always known there is power in numbers. If they can find these new allies and join forces with them, they just might be able to win this war. The time has come for the Garde to make their final stand.
Purchase United as One at Amazon
Purchase United as One at IndieBound
View United as One on Goodreads
* * * *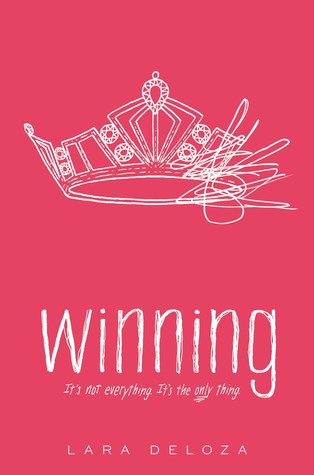 Winning
by Lara Deloza
Hardcover
HarperTeen
Released 6/28/2016
Whoever said being nice would get you to the top?
Certainly not Alexandra Miles. She isn't nice, but she's more than skilled at playing the part. She floats through the halls of Spencer High, effortlessly orchestrating the actions of everyone around her, making people bend to her whim without even noticing they're doing it. She is the queen of Spencer High—and it's time to make it official.
Alexandra has a goal, you see—Homecoming Queen. Her ambitions are far grander than her small town will allow, but homecoming is just the first step to achieving total domination. So when peppy, popular Erin Hewett moves to town and seems to have a real shot at the crown, Alexandra has to take action.
With the help of her trusted friend Sam, she devises her most devious plot yet. She'll introduce an unexpected third competitor in the mix, one whose meteoric rise—and devastating fall—will destroy Erin's chances once and for all. Alexandra can run a scheme like this in her sleep. What could possibly go wrong?
Purchase Winning at Amazon
Purchase Winning at IndieBound
View Winning on Goodreads