Lurlene, what was your inspiration for writing LOSING GABRIEL?
The answer is in the dedication…when my son and his wife lost a baby promised through adoption by a teen mother who changed her mind. My kids were devastated. It took me almost 10 years to deal with the emotions from that time.
What scene was really hard for you to write and why, and is that the one of which you are most proud? Or is there another scene you particularly love?
The hardest scene was when Sloan, Dawson and Franklin discuss the options of giving birth vs. aborting the baby. The scene had to be well-thought out and honest from the hearts of frightened teens over both options.
What book or books would most resonate with readers who love your book--or visa versa?
I don't think I've ever written anything akin to GABRIEL. Perhaps that's why it was so hard.

How long did you work on LOSING GABRIEL?
Over a year. Not only was the word count huge and the story unwieldy, my real life and family's needs kept intruding into my writing time.
What did this book teach you about writing or about yourself?
This book made me reach deep inside myself and fashion the plot around very complex subject matters. There were times I felt as if the book was too hard, too long. Encouraging words from readers on my website about my earlier books, helped me to keep going. I LOVE my readers!

What do you hope readers will take away from LOSING GABRIEL?
That suffering and grief is the soil that allows us to grow and mature. It might not be fun, but endurance through adversity keeps us moving through life's stages, and either makes us better or bitter.
How long or hard was your road to publication? How many books did you write before this one, and how many never got published?
I was very fortunate in that I wrote first for a publisher exclusive to the school book fair market and that success led me to seek an agent who sold my work to Bantam and Random House. The market is very different today than when I started.
ABOUT THE BOOK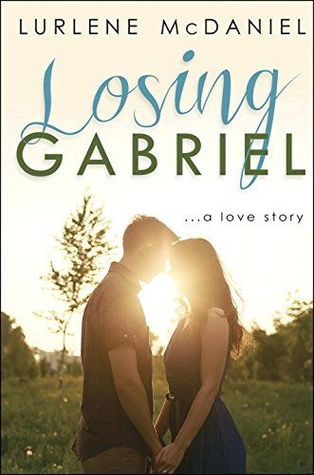 Losing Gabriel
by Lurlene McDaniel
Hardcover
Delacorte Press
Released 6/14/2016
This emotionally-charged novel about three high school seniors who in the midst of planning their futures after high school are instead faced with present circumstances that force them to grasp what it means to make choices, take responsibility, and truly become an adult.
Lani Kennedy has dreamed of becoming a nurse since her cousin Arie died of leukemia. Nothing will stop her from getting into the local nursing program.
Dawson Burke hasn't dealt with his mom's death, and he's angry at his dad for moving them to Windemere right before senior year. He grudgingly accepts that he must wait till graduation before he leaves.
Sloan Quentin can belt out a song and knows that her band is her ticket to fame and fortune. When she discovers that her boyfriend—the band's lead guitarist—is cheating on her, she finds comfort—and revenge—in someone else's arms.
When the lives of Lani, Dawson, and Sloan become entangled in unexpected ways, reality hits harder than anyone could have imagined.
Purchase Losing Gabriel at Amazon
Purchase Losing Gabriel at IndieBound
View Losing Gabriel on Goodreads
ABOUT THE AUTHOR
Everyone loves a good cry, and no one delivers heartwrenching stories better than Lurlene McDaniel.
But there's more to her books than that. McDaniel has written over 50 novels about kids who face life-threatening illnesses, who sometimes do not survive. These are powerful, inspirational stories about courage, love, and strength in the face of overwhelming trauma. McDaniel's books touch the hearts and spirits of the teenagers and adults who read them. Her following is a devoted group of appreciative fans. McDaniel says: "These are books that challenge you and make you think."
Some readers—and their parents—have wondered why McDaniel chooses to write about sad situations. "I tell them that sometimes tragedy hits people—kids, too. They want answers. They want to know 'why.' By using novels, I show ordinary kids confronting and overcoming great odds." McDaniel's books are ultimately optimistic and life-affirming.
McDaniel began writing about young adults when her son Sean was diagnosed with juvenile diabetes at the age of 3. His illness changed the lives of everyone in her family forever. "I saw what life was like for someone who was chronically ill, and I experienced how it affected the dynamics of the family," says McDaniel. She says she found that writing about the trauma and its effects was therapeutic.
To make certain that her books are medically accurate, McDaniel conducts extensive research. She interviews health care professionals and works with appropriate medical groups and hospice organizations, as well as the Tennessee Organ Donor Services. "I study medicine and traditional grief therapy techniques to give the novels a sense of serious medical reality," she says. "I also study the Bible to instill the human element—the values and ethics often overlooked by the coldness of technology."
Growing up, McDaniel lived in different parts of the country because her father was in the Navy. Eventually her family settled in Florida. She attended the University of South Florida in Tampa, where she earned a B.A. in English. She now lives in Chattanooga, Tennessee.
McDaniel's books have been named to several bestseller lists, including Publishers Weekly and USA Today. Three of her novels were selected by children as IRA–CBC Children's Choices: Somewhere Between Life and Death, Too Young to Die, and Goodbye Doesn't Mean Forever. Six Months to Live has been placed in a literary time capsule at the Library of Congress, to be opened in the year 2089.
McDaniel's novels are hard-hitting and realistic, but also leave readers with inspiration and hope. Her bestselling books have received acclaim from readers, teachers, parents, and reviewers; they include Don't Die My Love; Till Death Do Us Part; Hit and Run; Telling Christina Goodbye; True Love: Three Novels; and The End of Forever.
---
Have you had a chance to read LOSING GABRIEL yet? Has writing a novel helped you deal with painful emotions? Does your writing force you to reach deep inside yourself? Share your thoughts about the interview in the comments!
Happy reading,
Jocelyn, Shelly, Martina, Anisaa, Sam, Erin, Susan, Michelle, Laura, and Kristin