Happy Reading,
Shelly, Lindsey, Martina, Jocelyn, Erin, Susan, Sam, Sarah, Sandra, Kristin, and Anisaa
YA BOOK GIVEAWAYS THIS WEEK
* * * *
Beware That Girl
by Teresa Toten
Hardcover Giveaway

U.S. Only
Delacorte Press
Released 5/31/2016
The Haves. The Have Nots. Kate O'Brien appears to be a Have Not. Her whole life has been a series of setbacks she's had to snake her way out of--some more sinister than others. But she's determined to change that. She's book smart. She's street-smart. And she's also a masterful liar.
As the scholarship student at the elite Waverly School in NYC, Kate has her work cut out for her: her plan is to climb the social ranks and land a spot at Yale. She's already found her "people" among the senior class "it" girls--specifically in the cosseted, mega-wealthy yet deeply damaged Olivia Sumner. As for Olivia, she considers Kate the best friend she's always needed, the sister she never had.
When the handsome and whip-smart Mark Redkin joins the Waverly administration as head of fundraising, he immediately charms his way into the faculty and students' lives--especially Olivia's, although she doesn't share what's going on. It becomes increasingly obvious that Redkin poses a threat to Kate, too, in a way she can't reveal and can't afford to ignore. Mark has his own plan for a bright future and never doubts that he can pull it off. How close can Kate and Olivia get with Mark without having to share their dark pasts?
Author Question: What is your favorite thing about Beware That Girl?
I loved, loved, loved writing about the relationship between Olivia and Kate!! I believe in the core of me that there is no more complex relationship on earth than that of two girl best friends. It's an intense roller coaster of wants and needs. It's almost romantic though not necessarily sexual. There's the courtship ritual at the beginning of a friendship that is not that unlike the boyfriend/girlfriend dance. There's a wooing that goes on, jealously, joy, protection and on occasion . . . obsession.

In the case of Kate and Olivia—who wants what from whom? Both girls have gifts to offer the other but both have agendas that are hidden and murky. Beware That Girl gave me the unbridled freedom to explore the best and worst in an intense female friendship that is threatened by a very real danger. Every single chapter was exhilarating to write!
Purchase Beware That Girl at Amazon
Purchase Beware That Girl at IndieBound
View Beware That Girl on Goodreads
* * * *
Life Is Funny
by E.R. Frank
Hardcover Giveaway

U.S. Only
Atheneum Books for Young Reade
Released 5/31/2016
E. R. Frank's seminal first novel weaves together the stories of eleven teenagers in one city over seven years in this groundbreaking and "impressive debut" (Publishers Weekly, starred review).
Why does Gingerbread always have a smile on his face? "Because life is funny," he tells Keisha. But for her—and almost everyone else in her Brooklyn neighborhood—there doesn't seem to be much to laugh about.
China, Ebony, and Grace are best friends, but Grace's mother isn't crazy about her being friends with two girls who aren't white, and each cut Ebony makes on her wrist seems to drive them even further apart.
Just across the schoolyard there's Eric who has to raise his younger brother Mickey, even though no one expects him to amount to anything. Meanwhile, Sonia's Muslim parents expect everything of her, and it may be more than she is able to give after she suffers a shattering loss.
When Drew brings his father's Jaguar into Sam's family's auto body shop across town they seem to be from opposite sides of the tracks, but Drew's the one hiding a dark family secret. And he's not the only one.
Author Question: What is your favorite thing about Life Is Funny?
My favorite thing about Life Is Funny is how each character is both different and the same. What I mean is, whether it's badass Eric or confused Drew or earnest China or crass Molly or cool Keisha or the nutty Gingerbread or whomever else. They are all teenagers who care about love – all kinds of love, like brother and sister love, parent love, friend love, and yes: sex love. And even though some are rich, some poor, some black or white or Muslim or mixed… even though they should be outsiders, they have all experienced pretty much the same things about love lost, love found, and love complicated.
Purchase Life Is Funny at Amazon
Purchase Life Is Funny at IndieBound
View Life Is Funny on Goodreads
* * * *
Please Don't Tell
by Laura Tims
Hardcover Giveaway

U.S. Only
HarperCollins
Released 5/31/2016
Joy killed Adam Gordon—at least, that's what she thinks. The night of the party is hazy at best. But she knows what Adam did to her twin sister, Grace, and she knows he had to pay for it.
What Joy doesn't expect is that someone else saw what happened. And one night a note is shoved through her open window, threatening Joy that all will be revealed. Now the anonymous blackmailer starts using Joy to expose the secrets of their placid hometown. And as the demands escalate, Joy must somehow uncover the blackmailer's identity before Joy is forced to make a terrible choice.
In this darkly compelling narrative, debut author Laura Tims explores the complicated relationship between two sisters, and what one will do for the other. It's a story that will keep readers turning pages and questioning their own sense of right and wrong.
Author Question: What is your favorite thing about Please Don't Tell?
I drew on a lot of my own experience with anxiety and depression to write it, so one of my favorite things so far is when readers respond to that and tell me they relate. On one level I'm glad I succeeded, but it's also just nice to be reminded I'm not alone! One of the most important things I tried to do with the book itself is show what a harrowing experience it is to try and be young and get through high school and have friends if you have anxiety, and if I did that right, that would be my favorite thing about the book.
Purchase Please Don't Tell at Amazon
Purchase Please Don't Tell at IndieBound
View Please Don't Tell on Goodreads
* * * *
Savage
by Thomas E. Sniegoski
Hardcover Giveaway

U.S. Only
Simon Pulse
Released 5/31/2016
Sidney and her friends must race to find the origin of a storm that has hit their small island home—turning every animal into savage weapons—in this suspenseful thriller from New York Times bestselling author, Thomas E. Sniegoski.
The future is looking bright for Sidney Moore as she gets ready to leave the small island of Benediction behind for one of Boston's top veterinary schools. Only a few small bumps in the road to navigate before she can go—her father's recovery from a debilitating stroke, and her own guilt for ending her relationship with her high school sweetheart. But she's always been strong willed, and she's not about to let anything stop her from achieving her goals.
Now a storm is bearing down on Benediction, a hurricane that will bring devastating winds and rain, rising tides...and something else. Something deadly; something that will transform all the things that creep, crawl, and flutter into instruments of terror and death.
The future is looking bright for Sidney Moore…if only she can survive the storm.
Author Question: What is your favorite thing about Savage?
SAVAGE is a type of book that I've always wanted to write. When I was a kid, growing up in the seventies one of the major paperback book publishers used to publish this series of books that were all based around some sort of animal going wild for some strange, and unexplained reason, and lashing out at the human main characters that just so happen to be around. We had books about killer rats, bats, craps, bugs of all kinds, cats, dogs, alligators . . . You name it, they did a book about them and I absolutely loved them. When I started writing professionally I said that I always wanted to write one of those cool, scary books ... And SAVAGE is it, and I'm quite proud of it.
Purchase Savage at Amazon
Purchase Savage at IndieBound
View Savage on Goodreads
* * * *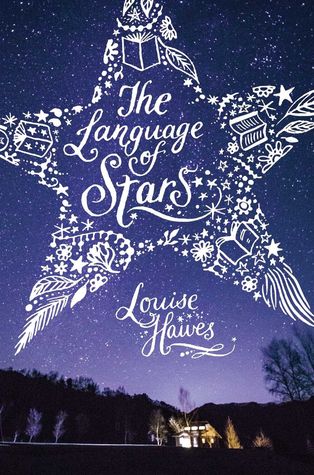 The Language of Stars
by Louise Hawes
Hardcover Giveaway

U.S. Only
Margaret K. McElderry Books
Released 5/31/2016
Sarah is forced to take a summer poetry class as penance for trashing the home of a famous poet in this fresh novel about finding your own voice.
Sarah's had her happy ending: she's at the party of the year with the most popular boy in school. But when that boy turns out to be a troublemaker who decided to throw a party at a cottage museum dedicated to renowned poet, Rufus Baylor, everything changes. By the end of the party, the whole cottage is trashed—curtains up in flames, walls damaged, mementos smashed—and when the partygoers are caught, they're all sentenced to take a summer class studying Rufus Baylor's poetry…with Baylor as their teacher.
For Sarah, Baylor is a revelation. Unlike her mother, who is obsessed with keeping up appearances, and her estranged father, for whom she can't do anything right, Rufus Baylor listens to what she has to say, and appreciates her ear for language. Through his classes, Sarah starts to see her relationships and the world in a new light—and finds that maybe her happy ending is really only part of a much more interesting beginning.
The Language of Stars is a gorgeous celebration of poetry, language, and love from celebrated author Louise Hawes.
Author Question: What is your favorite thing about The Language of Stars?
One thing I reveled in, while I wrote this novel, was the chance to write in three different formats: prose, poetry, and play scripts. I hope that readers, too, will get a kick out of switching in and out of these "modes," and that each will give them special insights into the story and its characters.

I used prose because, well, the book is a prose novel, and I'm most at home with telling a story that way. But I needed to include poetry as well, since my main character, 16-year old Sarah, is a poet in the making; my all-but-main character is a world-famous celebrity poet; and nearly everyone else in the story is attending a poetry class in lieu of serving jail time!

Finally, I used play scripts because Sarah is a wannabe actress and, like her poet mentor, she hears the whole world talking—not just people, but squeaky furniture, hissing grills, and sand crabs under her beach towel. Such fun to try to capture all those sounds!
Purchase The Language of Stars at Amazon
Purchase The Language of Stars at IndieBound
View The Language of Stars on Goodreads
YA BOOK GIVEAWAYS LAST WEEK: WINNERS
* * * *
26 Kisses by Anna Michels:
Kathryn F.
Exile for Dreamers by Kathleen Baldwin:
Kimberly B.
The Safest Lies by Megan Miranda:
Stephanie T.
Congratulations to everyone who won!
MORE YOUNG ADULT FICTION IN STORES NEXT WEEK WITH AUTHOR INTERVIEWS
* * * *
The Inside of Out
by Jenn Marie Thorne
Hardcover
Dial Books
Released 5/31/2016
When her best friend Hannah comes out the day before junior year, Daisy is so ready to let her ally flag fly that even a second, way more blindsiding confession can't derail her smiling determination to fight for gay rights.
Before you can spell LGBTQIA, Daisy's leading the charge to end their school's antiquated ban on same-sex dates at dances—starting with homecoming. And if people assume Daisy herself is gay? Meh, so what. It's all for the cause.
What Daisy doesn't expect is for "the cause" to blow up—starting with Adam, the cute college journalist whose interview with Daisy for his university paper goes viral, catching fire in the national media. #Holy #cats.
With the story spinning out of control, protesters gathering, Hannah left in the dust of Daisy's good intentions, and Daisy's mad attraction to Adam feeling like an inconvenient truth, Daisy finds herself caught between her bold plans, her bad decisions, and her big fat mouth.
Author Question: What is your favorite thing about The Inside of Out?
As much affection as I have for the protagonist, Daisy, mess that she is, my favorite thing about writing the book was creating the supporting cast of characters. It was so fun to come up with a big group of people with wildly differing family backgrounds, personalities, flaws, interests and personal struggles, and watch them all come together around a common cause. As the story begins, the characters are not exactly the closest of friends, but by the end, they're tight-knit, with their own newly forged ties to one another and a fresh, complex rapport within the group dynamic. I really enjoyed developing that as the author--it was almost like creating a new society just for them, but then getting a VIP pass to hang out in it, too. I miss these characters desperately already, so don't be surprised if you see some of them pop up in future novels.
Purchase The Inside of Out at Amazon
Purchase The Inside of Out at IndieBound
View The Inside of Out on Goodreads
MORE YOUNG ADULT NOVELS NEW IN STORES NEXT WEEK
* * * *
Crow Mountain
by Lucy Inglis
Hardcover
The Chicken House
Released 5/31/2016
A sweeping tale of love, legacy, and wilderness set between the present day and 1866 in the dramatic landscape of modern-day and territorial Montana.
While on a trip to Montana with her mom, British teen Hope meets local boy Cal Crow, a ranch hand. Caught in a freak accident, Hope and Cal take shelter in a cabin, where Hope makes a strange discovery in an abandoned diary. More than a hundred years earlier, another British girl -- Emily -- met a similar fate. Her rescuer, a horse trader named Nate. In this wild place, both girls learn what it means to survive and to fall in love, neither knowing that their fates are intimately entwined.
Purchase Crow Mountain at Amazon
Purchase Crow Mountain at IndieBound
View Crow Mountain on Goodreads
* * * *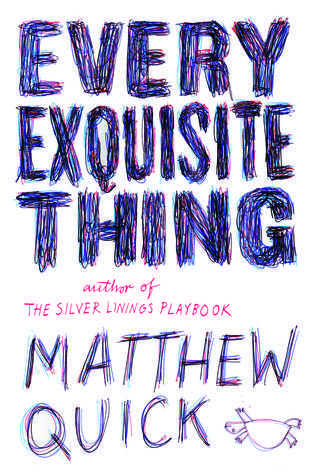 Every Exquisite Thing
by Matthew Quick
Hardcover
Little, Brown Books for Young Readers
Released 5/31/2016
Nanette O'Hare is an unassuming teen who has played the role of dutiful daughter, hardworking student, and star athlete for as long as she can remember. But when a beloved teacher gives her his worn copy of The Bugglegum Reaper--a mysterious, out-of-print cult classic--the rebel within Nanette awakens.
As she befriends the reclusive author, falls in love with a young troubled poet, and attempts to insert her true self into the world with wild abandon, Nanette learns the hard way that rebellion sometimes comes at a high price.
A celebration of the self and the formidable power of story, Every Exquisite Thing is Matthew Quick at his finest.
Purchase Every Exquisite Thing at Amazon
Purchase Every Exquisite Thing at IndieBound
View Every Exquisite Thing on Goodreads
* * * *
Frannie and Tru
by Karen Hattrup
Hardcover
HarperTeen
Released 5/31/2016
When Frannie Little eavesdrops on her parents fighting she discovers that her cousin Truman is gay, and his parents are so upset they are sending him to live with her family for the summer. At least, that's what she thinks the story is. . . When he arrives, shy Frannie befriends this older boy, who is everything that she's not–-rich, confident, cynical, sophisticated. Together, they embark on a magical summer marked by slowly unraveling secrets.
Purchase Frannie and Tru at Amazon
Purchase Frannie and Tru at IndieBound
View Frannie and Tru on Goodreads
* * * *
Lies I Live By
by Lauren Sabel
Hardcover
Katherine Tegen Books
Released 5/31/2016
Romance, intrigue, and action collide in this psychic twist on the classic spy novel.
Callie Sinclair is literally out of her mind; as the government's youngest psychic spy, she finds valuable information for top-secret missions. Her work keeps her headaches at bay, but it means she must lie to everyone she loves, including her longtime boyfriend, Charlie.
When a new psychic arrives at the office, Callie can't help but flirt; Jasper already knows her in a way Charlie never will.
But as her love life gets more complicated, so do her visions. People halfway around the world seem to be in danger...and people in her own backyard, too. If Callie can't find a way to alter future events, she could lose the people she loves—and her mind. Literally.
Lauren Sabel's enthralling, romantic novel captures the thrill of exploring a unique power in a dangerous world.
Purchase Lies I Live By at Amazon
Purchase Lies I Live By at IndieBound
View Lies I Live By on Goodreads
* * * *
Meet Me Here
by Bryan Bliss
Hardcover
Greenwillow Books
Released 5/31/2016
In a single night—graduation night—Thomas has to decide: Do what everyone has always expected of him? Or forge an entirely new path? Bryan Bliss's absorbing examination of one boy struggling with expectations and realities will appeal to readers of Sara Zarr and Chris Crutcher.
Thomas is supposed to leave for the army in the morning. His father was Army. His brother, Jake, is Army—is a hero, even, with the medals to prove it. Everyone expects Thomas to follow in that fine tradition. But Jake came back from overseas a completely different person, and that has shaken Thomas's certainty about his own future. And so when his long-estranged friend Mallory suggests one last night of adventure, Thomas takes her up on the distraction. Over the course of this single night, Thomas will lose, find, resolve, doubt, drive, explore, and leap off a bridge. He'll also face the truth of his brother's post-traumatic stress disorder and of his own courage. In Bryan Bliss's deft hands, graduation night becomes a night to find yourself, find each other, find a path, and know that you always have a place—and people—to come back to.
Purchase Meet Me Here at Amazon
Purchase Meet Me Here at IndieBound
View Meet Me Here on Goodreads
* * * *
Nil on Fire
by Lynne Matson
Hardcover
Henry Holt and Co.
Released 5/31/2016
Despite Rives and Skye's attempt to destroy Nil, the island remains. And back in this world, Nil won't let Skye go. Haunted by a darkness she can't ignore, Skye wrestles with Nil nightmares that worsen by the day and threaten to tear her apart. As Skye fights to keep her mind intact, she realizes that to finally break free of Nil, she must end Nil's vicious cycle once and for all--and she can't do it alone.
Who will return to Nil, and in the end, who will survive? In this thrilling final installment of the Nil series, the stakes have never been higher: everyone's fate hangs in the balance, including Nil's own--and Nil will fight to the death. When the full force of the island is unleashed, Skye faces an impossible choice, a cruel one she'd never imagined she'd have to make. Soon one Nil truth becomes painfully clear: only one side can win.
Losing isn't an option, but winning will cost Skye everything.
Perfect for fans of Lost and survivalist stories, NIL ON FIRE is a stunning conclusion to the Nil trilogy that will leave readers breathless.
Purchase Nil on Fire at Amazon
Purchase Nil on Fire at IndieBound
View Nil on Fire on Goodreads
* * * *
Sing
by Vivi Greene
Hardcover
HarperTeen
Released 5/31/2016
America's most famous pop star flees the spotlight to recover from her latest break-up in Maine—only to fall for a local boy and be faced with an impossible choice at the end of the summer: her new guy, or her music.
Multiplatinum pop icon Lily Ross's biggest hits and biggest heartbreaks (because they are one and the same):
1. AGONY. (That feeling when her ex ripped her heart out of her chest and she never saw it coming.)
2. GHOSTS. (Because even famous people are ghosted by guys sometimes. And it sucks just as much.)
3. ONCE BITTEN. (As in: twice shy. Also, she's never dating an actor or a musician ever again.)
But this summer's going to be different. After getting her heart shattered, Lily is taking herself out of the spotlight and heading to a small island in middle-of-nowhere Maine with her closest friends. She has three months until her fall tour starts-three months to focus on herself, her music, her new album. Anything but guys.
That is . . . until Lily meets sweet, down-to-earth local Noel Bradley, who is so different from anyone she's ever dated. Suddenly, Lily's "summer of me" takes an unexpected turn, and she finds herself falling deeper and harder than ever before. But Noel isn't interested in the limelight. She loves Noel--but she loves her fans, too. And come August, she may be forced to choose.
Purchase Sing at Amazon
Purchase Sing at IndieBound
View Sing on Goodreads
* * * *
The Art of Being Normal
by Lisa Williamson
Hardcover
Farrar, Straus and Giroux
Released 5/31/2016
David Piper has always been an outsider. His parents think he's gay. The school bully thinks he's a freak. Only his two best friends know the real truth: David wants to be a girl.
On the first day at his new school Leo Denton has one goal: to be invisible. Attracting the attention of the most beautiful girl in his class is definitely not part of that plan. When Leo stands up for David in a fight, an unlikely friendship forms. But things are about to get messy. Because at Eden Park School secrets have a funny habit of not staying secret for long , and soon everyone knows that Leo used to be a girl.
As David prepares to come out to his family and transition into life as a girl and Leo wrestles with figuring out how to deal with people who try to define him through his history, they find in each other the friendship and support they need to navigate life as transgender teens as well as the courage to decide for themselves what normal really means.
Purchase The Art of Being Normal at Amazon
Purchase The Art of Being Normal at IndieBound
View The Art of Being Normal on Goodreads
* * * *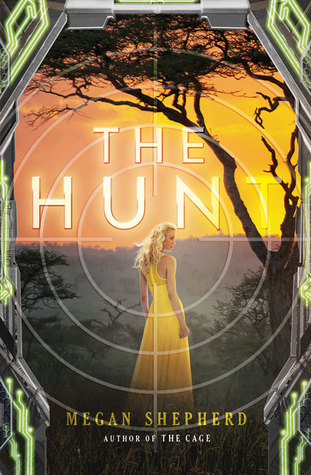 The Hunt
by Megan Shepherd
Hardcover
Balzer + Bray
Released 5/31/2016
They've left the cage—but they're not free yet.
After their failed escape attempt, Cora, Lucky, and Mali have been demoted to the lowest level of human captives and placed in a safari-themed environment called the Hunt, along with wild animals and other human outcasts. They must serve new Kindred masters—Cora as a lounge singer, Lucky as an animal wrangler, and Mali as a safari guide—and follow new rules or face dangerous consequences. Meanwhile, Nok and Rolf have been moved into an enormous dollhouse, observed around the clock by Kindred scientists interested in Nok's pregnancy. And Leon, the only one who successfully escaped, has teamed up with villainous Mosca black-market traders.
The former inhabitants of the Cage are threatened on all fronts—and maybe worst of all, one of the Hunt's Kindred safari guests begins to play a twisted game of cat and mouse with Cora. Separated and constantly under watch, she and the others must struggle to stay alive, never mind find a way back to each other. When Cassian secretly offers to train Cora to develop her psychic abilities—to prove the worthiness of humanity in a series of tests called the Gauntlet—she'll have to decide fast if she dares to trust the Kindred who betrayed her, or if she can forge her own way to freedom.
Purchase The Hunt at Amazon
Purchase The Hunt at IndieBound
View The Hunt on Goodreads
* * * *
The Sleeping Prince
by Melinda Salisbury
Hardcover
Scholastic Press
Released 5/31/2016
Return to the darkly beautiful world of The Sin Eater's Daughter with a sequel that will leave you awed, terrified . . . and desperate for more.
Ever since her brother Lief disappeared, Errin's life has gone from bad to worse. Not only must she care for her sick mother, she has to scrape together rent money by selling illegal herbal cures. But none of that compares to the threat of the vengeful Sleeping Prince whom the Queen just awoke from his enchanted sleep.
When her village is evacuated as part of the war against the Sleeping Prince, Errin is left desperate and homeless. The only person she can turn to is the mysterious Silas, a young man who buys deadly poisons from Errin, but won't reveal why he needs them. Silas promises to help her, but when he vanishes, Errin must journey across a kingdom on the brink of war to seek another way to save her mother and herself. But what she finds shatters everything she believed about her world, and with the Sleeping Prince drawing nearer, Errin must make a heartbreaking choice that could affect the whole kingdom.
Purchase The Sleeping Prince at Amazon
Purchase The Sleeping Prince at IndieBound
View The Sleeping Prince on Goodreads
* * * *
Without Annette
by Jane B. Mason
Hardcover
Scholastic Press
Released 5/31/2016
A gorgeously written, witty, and poignant YA novel, about a girl who must forge her own path in the wake of a crumbling relationship.
Josie Little has been looking forward to moving halfway across the country to attend Brookwood Academy, a prestigious boarding school, with her girlfriend, Annette, for ages. But underneath Brookwood's picture-perfect image lies a crippling sense of elitism that begins to tear the girls apart from the moment they arrive.
While Josie struggles to navigate her new life, Annette seems to fit in perfectly. Yet that acceptance comes with more than a few strings. And consequently, Annette insists on keeping their relationship a secret.
At first, Josie agrees. But as Annette pushes her further and further away, Josie grows closer to Penn, a boy whose friendship and romantic feelings for her tangle her already-unraveling relationship. When Annette's need for approval sets her on a devastating course for self-destruction, Josie isn't sure she can save her this time -- or if Annette even wants her to try.
Purchase Without Annette at Amazon
Purchase Without Annette at IndieBound
View Without Annette on Goodreads