We're thrilled to have Julie Mayhew join us to share more about her debut novel RED INK.
Julie, what was your inspiration for writing RED INK?
Two small sparks set me off writing the book. The first was a trip to Crete. We drove past a melon farm and a truck pulled out in front of us loaded with a pyramid of melons. There was no net or tarpaulin holding the fruit in place, yet the driver didn't drop one melon. Quite a feat considering how bumpy the roads can be there! That stuck in my mind. Then during a writing class I wrote a small scene during an exercise about a teenage girl in a changing room trying on bras with her very embarrassing mother. The two scenes joined up like a jigsaw. Or rather I knew there was a novel in piecing the two together.
What scene was really hard for you to write and why, and is that the one of which you are most proud? Or is there another scene you particularly love?
The later scenes in Crete I found incredibly hard, just knowing the details of the places that would resonate with the characters. So I went back to the Akrotiri peninsula and took a road trip visiting all the locations. People often say the ashes scene on the beach makes them cry. I spent a lot of time in those rock pools in the early morning so I'm really pleased the emotion of that place translates so well.
What book or books would most resonate with readers who love your book--or visa versa?
My UK editor compared my book to Edna O'Brien's Country Girls – a huge honour! It's a coming-of-age classic. I was certainly inspired by Francoise Sagan's Bonjour Tristesse, so I would recommend readers seek that out. Also, Just Like Tomorrow by Faiza Guene is a brilliant contemporary novel about a girl growing up in a Parisian high-rise. I think Melon and Doria, the lead character in Faiza's book, have similar world views.
How long did you work on RED INK?
It's very hard to quantify because I was writing scenes here and there, inbetween acting jobs and journalism jobs for years. I sat down and focused on finishing it after having my first baby. I was home alone and when my son slept, I typed. I also joined an evening writing group to make sure I had a reason to deliver a new chapter every week. But even when it was finished, it wasn't really finished. It sat in a bottom drawer for a long while and I went back to it to do a fresh edit a year or so later.
What did this book teach you about writing or about yourself?
That I can do it. That I can run the marathon that is writing a novel! But in terms of the question I was trying to answer for myself in writing Melon's story... I learnt that we're all human and flawed. Parents can't be perfect, they make mistakes. I will (and probably already have) made mistakes raising my children. You can only do you best.
What do you hope readers will take away from RED INK?
It's interesting to hear how teen readers find Maria unreasonable and how adult readers find Melon's behaviour hard to excuse. So I hope readers will take away a better understanding of their mother, or daughter, or perhaps both.
How long or hard was your road to publication? How many books did you write before this one, and how many never got published?
This is the first novel I wrote but, as I've said, it took a long while to get it in the right shape and there was plenty of rejection along the way. I really believed in the characters and the story so was determined to make it work.
Was there an AHA! moment along your road to publication where something suddenly sank in and you felt you had the key to writing a novel? What was it?
The whole time I was writing it I wanted to get a book deal. A wise tutor told me to finish it first, not to send a few chapters anywhere until I knew exactly what it was. His advice was golden. The freedom to write exactly what you want in your own space and time is a real luxury and will make your book truly yours. Don't rush it.
What's your writing ritual like? Do you listen to music? Work at home or at a coffee shop or the library, etc?
I always start with music and images. I compile a Spotify playlist of tracks that fit the mood of what I'm trying to do so that every time I sit down at my desk I can pop in my headphones and instantly be there, in the scene. You can hear some of the tracks that inspired Red Ink
here
. I go to the National Portrait Gallery in London and collect postcards of people who could become characters. I plaster the wall in front of my desk with inspiring images, so again, every time I sit down to write I'm surrounded by the world of the book (or play, I also write plays)

What advice would you most like to pass along to other writers?
Do it every day. Just a few hundred words will do, and they don't have to be impressive. Getting into the habit is the key.

What are you working on now?
I'm writing a novel set in Russia. It's all about childhood and home. If you miss out on your childhood, can you ever get it back? And where would you go to reclaim it?
ABOUT THE BOOK
Red Ink
by Julie Mayhew
Hardcover
Candlewick
Released 2/9/2016
A sharp-witted teenager discovers surprising truths after her mother's death in a wry and heartrending novel touching on denial, identity, and family lore.
When her mother is knocked down and killed by a London bus, fifteen-year-old Melon Fouraki is left with no family worth mentioning. Her mother, Maria, never did introduce her to a living, breathing father. The indomitable Auntie Aphrodite, meanwhile, is hundreds of miles away on a farm in Crete, and she is not likely to jump on a plane to come to East Finchley anytime soon. But at least Melon has The Story. The Story is the Fouraki family fairy tale. A story is something.
Balanced with tenderness and humor, this time-shifting novel offers a narrator by turns angry and vulnerable, hurt and defiant as she struggles with sudden grief—and the unfolding process of finding out who she really is.
Purchase Red Ink at Amazon
Purchase Red Ink at IndieBound
View Red Ink on Goodreads
ABOUT THE BOOK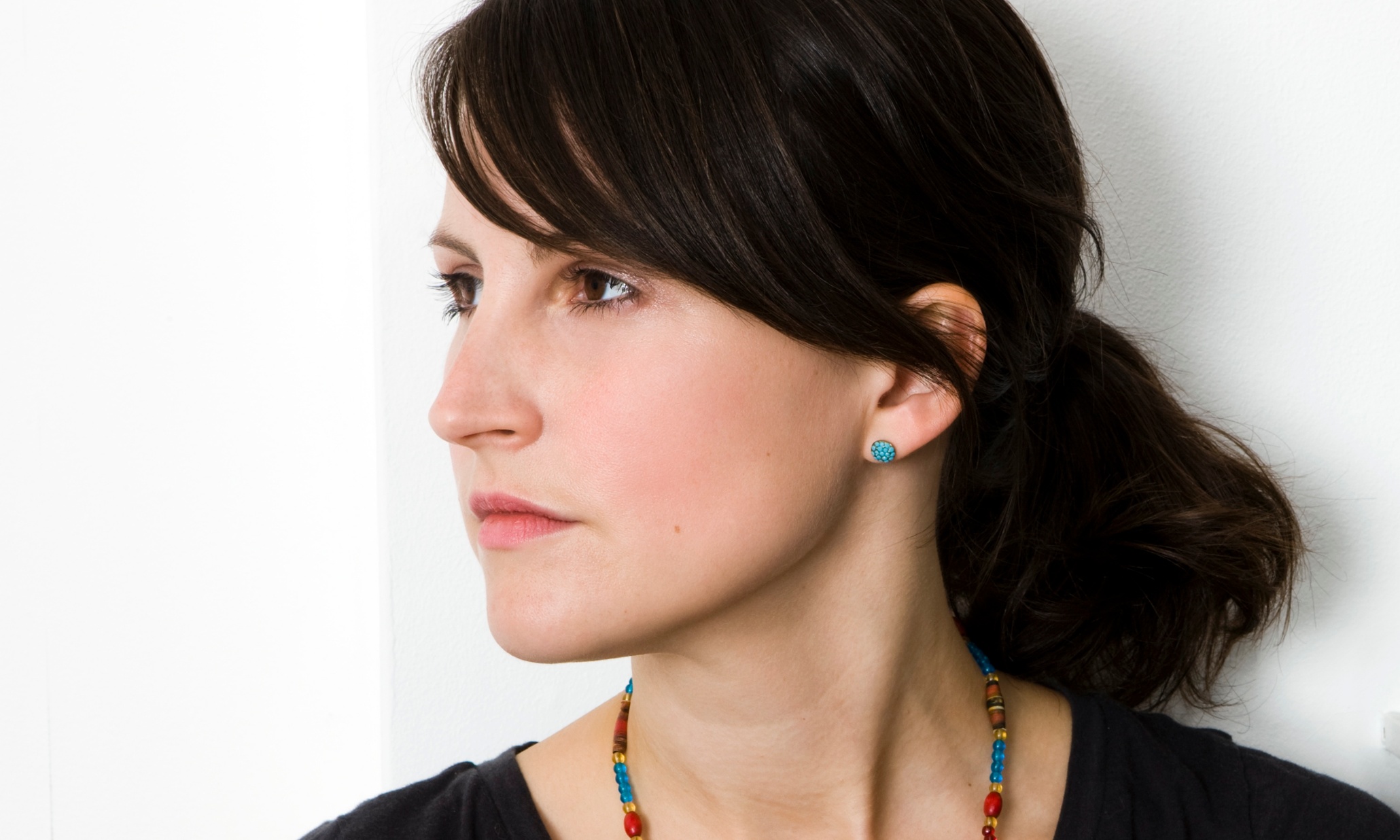 Julie is an actress turned writer who still acts but mostly writes. She is the author of The Big Lie (Hot Key Books, 2015), a book about girls, protest and revolution, set in an imagined contemporary Nazi Britain. It is nominated for the 2016 CILIP Carnegie Medal, shortlisted for the 2016 Peters Book of the Year and shortlisted for the Shropshire Teenage Book of the Year. Her debut novel, Red Ink, was also published by Hot Key Books, and was nominated for the 2014 CILIP Carnegie Medal and shortlisted for the Branford Boase Award 2014. Home is now Hertfordshire where she is a founder and host of short story cabaret The Berko Speakeasy and heads up creative writing initiative The Berko Writers' Workshop. She is mum to two boys. She is quite good at ice skating.
--
Have you had a chance to read RED INK yet? Do you take the time to make a book truly yours? Do you collect pictures of people who could become characters? Share your thoughts about the interview in the comments!
Happy reading,
Jocelyn, Shelly, Martina, Erin, Susan, Sam, Lindsey, Sarah, Sandra, Kristin, and Anisaa