Looks like 2016 is kicking off with the release of some long-anticipated and truly awesome books! Here's what we at AYAP have on our radar for the next few months.
Jocelyn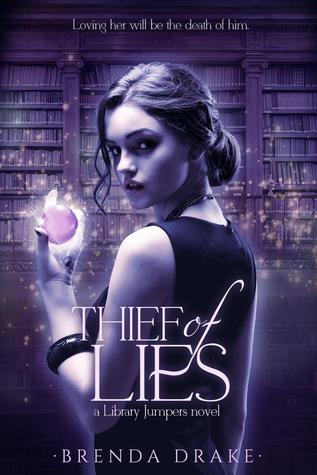 There are so many amazing sounding books coming out this quarter, and lucky for me, two of the ones I can't wait to read were released this past week. One is
Thief of Lies
by Brenda Drake. I've participated in several of Brenda's helpful contests, and I think she just might be the nicest person on the internet, so I'd want to read it even if it didn't sound fantastic. Which is totally does.
I've also wanted to read
Firsts
by Laurie Elizabeth Flynn since I first heard about it months ago because of its intriguing description.
I'm also looking forward to
The Greatest Zombie Movie Ever
by Jeff Strand because A) I love zombie movies, and B) as an occasional indie filmmaker, I totally feel Justin's pain.
Erin
I just started Thief of Lies by 1st 5 pages mentor, and pitch wars founder, Brenda Drake. It is absolutely fabulous! I love everything about it, from the cover, to the heart-pounding story, to the beautiful writing. Jumping through books from library to library alongside dashing Arik, while being chased by wizards - what's not to love!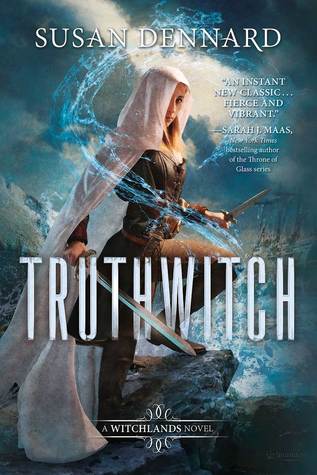 I can't wait to dive into Truthwitch, by former 1st 5 pages mentor, Susan Dennard. I love all of Susan's books, so I'm sure this one won't disappoint. Magic, friendship, romance - and a pirate - what more could you want?
In February I can't wait for Banished, by another 1st 5 pages mentor (they are all so talented and fabulous!) Kimberley Griffiths Little. I adored Forbidden, so I can't wait for this one!
Sandra
The first novel I'm looking forward to this year Susan Dennard's Truthwitch. I'm a huge fantasy fan and all the rave reviews have me pumped for this new series!
I'm also eagerly anticipating Brenda Drake's Thief of Lies. Romance, libraries, wizards? Yes, yes, and yes, please!
Also, I'm currently reading an ARC of the
The Forbidden Wish
by Jessica Khoury. Not to spoil anything, but the romance and the lush story world are intriguing. I'm looking forward to being able to hold a hardcover copy when the book releases!
Shelly
First, I'm dying for

The Abyss Surrounds Us by Emily Strutskie

because pirates, sea monsters and some swoony kissing. It sounds so great, I can't wait to read it! I'm also excited for

If I Was Your Girl by Meredith Russo

because it sounds amazing, and exactly what the world needs right now. I'm also very much looking forward to

Run by Kody Keplinger

because the plot sounds both fun and thrilling, and I love that the key focus is on a friendship!
Lindsey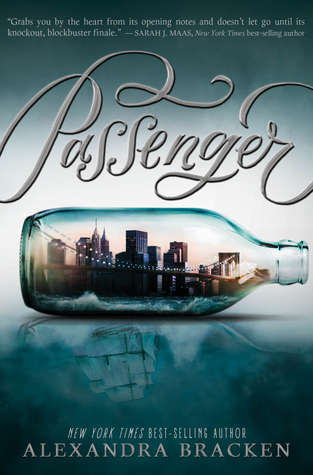 Susan Dennard's Truthwitch and Alex Bracken's Passenger. It seems like I've been waiting for these books
forever
, and now they're finally here I can't wait to dive in. I'm expecting epic worldbuilding, sweeping tales and books that I just can't put down. Later in the quarter, I'm also looking forward to Sarah Ahier's
Assassin's Heart
and C.J. Redwing's The Shadow Queen.
Anisaa
Assassin's Heart
by Sarah Ahiers – I love any book that involves assassins, and this book
has a mafia-type vibe to it, which is a unique twist so I'm really excited to get my hands on this one!





Night Study by Maria V. Snyder – I'm a huge Maria V. Snyder fan, and this book is the second book in her new trilogy, a continuation of her Poison Study series and I can't wait to read it.




Passenger by Alexandra Bracken – I loved Bracken's Darkest Mind series so I'm really excited to read her new book.



Starflight by Melissa Landers – I'm a sucker for a good sci-fi romance so I had to add this one to my TBR list.
Super high on my list of anticipated books is Heidi Heilig's debut The Girl from Everywhere. I've only heard the most positive buzz about this book and every review gets me more and more excited. What doesn't sound thrilling about a time-traveling, world-traveling, story-traveling protagonist who has to keep her own father from changing the past? I needed this book yesterday.
I'm also looking forward very much to Ava Jae's debut Beyond the Red. Ava Jae (who's also been a 1st 5 pages mentor for AYAP), is such a lovely person who generously contributes to the writing community. I'm really excited to dive into her first published book. :)
And last but absolutely not least, I need to get my hands on a copy of
Kimberley Griffiths Little's
Banished
. I tore through
Forbidden
back in November 2014, and I've been dying to know since then what happens to Jayden and Kadesh. Just a few more weeks of waiting! (bites of all my fingernails)
What books are YOU most looking forward to this quarter? Are there any we should make sure to check out? Let us know in the comments below.