Illusion
is being revealed on Hypable.com TOMORROW, along with an amazing giveaway themed with some of the things in the book. In the meantime, here's the very first glimpse ANYWHERE of the cover copy.
Are you ready? : )
Ta da . . .
Illusion (Heirs of Watson Island, Book 3)
by Martina Boone
Simon & Schuster, Simon Pulse
October 25, 2016
Caged by secrets all around her and haunted by mistakes that have estranged her from Eight Beaufort, Barrie Watson is desperate to break the curse that puts her family in danger—without breaking the beautiful magic that protects Watson's Landing. To do that, she must heal the rifts that have split the families of the island apart for three hundred years, unravel the mystery of the Fire Carrier and the spirits he guards, and take control of forces so deadly and awe-inspiring they threaten to overwhelm her.

With the spirits that cursed Watson Island centuries ago awake and more dangerous than ever, she finds an unlikely ally in the haunting and enigmatic Obadiah, whose motivations and power she still can't read—or trust. His help comes at a price, however, plunging Barrie into a deadly maze of magic and wonder, mystery and intrigue that leads through history to places she never imagined she could go.
I've also got a few teasers for the cover and the giveaway for you. I think it's the best of all three of the covers, and I'm beyond excited to share it with you. You can see glimpses of it in the background behind the giveaway photos. : ) Here you go . . .
All 18 Items in the Giveaway
Magical Mason Jar Garden Light, Silicone Teacup Baking Set,
and a Secrets Box
Indigo Stone Photo Frame, Magic Garden Coloring Book,
Waterfront Beach Sachet, Trinket Bookmarks
Magical Mason Jar Garden Light, Sketch Pad, Floral Charms,
Shoe Notepad, Summer Romance Satchel
Signed Hardcovers, Compulsion Charm Bracelet,
Oak Tree Necklace, Dreamcatcher Earrings
Also, it's a new month, so there's a new CompulsionForReading.com donation up. If you know a classroom, school, library, homeless shelter, hospital or any other place that needs and deserves donations of YA books, please complete
the nomination form
. And if you'd like to donate books, please complete
the donation form
and we'll match you with a nomination. Let's help build a brand new crop of readers!
So that's me . . .
And now for the fun stuff. We have some kudos to hand out for our amazing 1st 5 Pages Writing Workshop Mentors!
Seriously, everyone should read Brenda Drake's fantastic THIEF OF LIES, which just came out last week.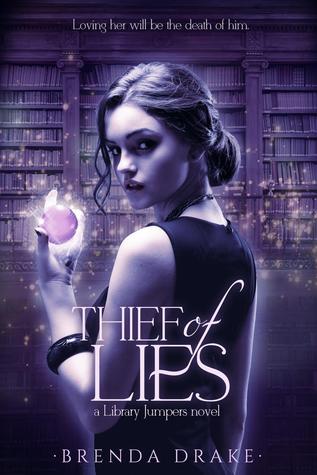 Thief of Lies
by Brenda Drake
Hardcover
Entangled: Teen
Released 1/5/2016
Gia Kearns would rather fight with boys than kiss them. That is, until Arik, a leather clad hottie in the Boston Athenaeum, suddenly disappears. While examining the book of world libraries he abandoned, Gia unwittingly speaks the key that sucks her and her friends into a photograph and transports them into a Paris library, where Arik and his Sentinels-magical knights charged with protecting humans from the creatures traveling across the gateway books-rescue them from a demonic hound.
Jumping into some of the world's most beautiful libraries would be a dream come true for Gia, if she weren't busy resisting her heart or dodging an exiled wizard seeking revenge on both the Mystik and human worlds. Add a French flirt obsessed with Arik and a fling with a young wizard, and Gia must choose between her heart and her head, between Arik's world and her own, before both are destroyed.
Purchase Thief of Lies at Amazon
Purchase Thief of Lies at IndieBound
View Thief of Lies on Goodreads
* * *
You will also love former mentor Susan Dennard's newest book!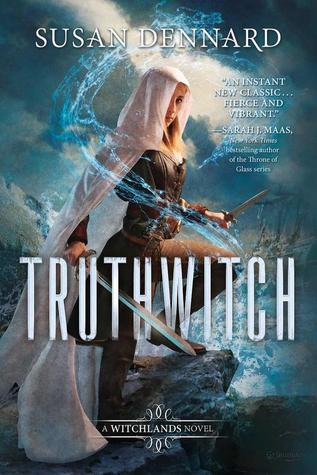 Truthwitch
by Susan Dennard
Hardcover
Tor Teen
Released 1/5/2016
On a continent ruled by three empires, some are born with a "witchery", a magical skill that sets them apart from others.
In the Witchlands, there are almost as many types of magic as there are ways to get in trouble—as two desperate young women know all too well.
Safiya is a Truthwitch, able to discern truth from lie. It's a powerful magic that many would kill to have on their side, especially amongst the nobility to which Safi was born. So Safi must keep her gift hidden, lest she be used as a pawn in the struggle between empires.
Iseult, a Threadwitch, can see the invisible ties that bind and entangle the lives around her—but she cannot see the bonds that touch her own heart. Her unlikely friendship with Safi has taken her from life as an outcast into one of reckless adventure, where she is a cool, wary balance to Safi's hotheaded impulsiveness.
Safi and Iseult just want to be free to live their own lives, but war is coming to the Witchlands. With the help of the cunning Prince Merik (a Windwitch and ship's captain) and the hindrance of a Bloodwitch bent on revenge, the friends must fight emperors, princes, and mercenaries alike, who will stop at nothing to get their hands on a Truthwitch.
Purchase Truthwitch at Amazon
Purchase Truthwitch at IndieBound
View Truthwitch on Goodreads
* * *
Finally, huge congrats to mentor Ron Smith for winning the Coretta Scott King - John Steptoe New Talent Award for HOODOO. That's such an enormous honor, and so well deserved.
In case you haven't seen this one yet (it's middle grade, not YA) here's the info:
Hoodoo
by Ronald L. Smith
Hardcover
Clarion Books
Released 9/1/2015

Twelve-year-old Hoodoo Hatcher was born into a family with a rich tradition of practicing folk magic: hoodoo, as most people call it. But even though his name is Hoodoo, he can't seem to cast a simple spell. Then a mysterious man called the Stranger comes to town, and Hoodoo starts dreaming of the dead rising from their graves. Even worse, he soon learns the Stranger is looking for a boy. Not just any boy. A boy named Hoodoo. The entire town is at risk from the Stranger's black magic, and only Hoodoo can defeat him. He'll just need to learn how to conjure first. Set amid the swamps, red soil, and sweltering heat of small town Alabama in the 1930s, Hoodoo is infused with a big dose of creepiness leavened with gentle humor.