Tim, what was your inspiration for writing WILLFUL MACHINES?
The subject of artificial intelligence has fascinated me for a long time. Specifically, I find it so interesting how advances in this area are forcing us to come to a whole new understanding of who and what we are as human beings.
Is
there a fundamental difference between the machines and us? What does it mean to be human anyway? Also, I wanted to write a book with a gay teen main character that wasn't
about
being gay.
What scene was really hard for you to write and why, and is that the one of which you are most proud? Or is there another scene you particularly love?
I had a tough time writing the climactic sequence at the school. I don't want to give too much away, but there are lots of moving parts involved in that finale, and I had to make sure everything came together just right for the ending to work.
That's not my favorite scene, though. I love the part where Lee ditches his security detail and sneaks up to the secret cavern with Nico. I'm a sucker for a sweet love story, so romantic scenes like that I find so fun to write. First date dialogue is the best.
How long did you work on WILLFUL MACHINES?
I spent a few months just letting the idea take shape in my head and making freeform notes. Then it took me about a month to write the rough draft of WILLFUL MACHINES and another year of editing to get it right. That's usually my method: I spew out a first pass at a story really quickly just to get something down on my laptop screen, and then the real work comes during the editing process.

What do you hope readers will take away from WILLFUL MACHINES?

First and foremost, I want them to have a great time reading it! I also hope the book will get readers thinking about some of the questions I raise concerning free will and what it means to be human—and that it will help them remember to be kind to their laptops and smartphones.

What advice would you most like to pass along to other writers?

Writing a novel is definitely an endurance sport. I think one of the first things you have to do as a writer is find what little tricks will keep you going. In my case, I set a daily word count for myself, and then I don't stop writing until I reach that number. Even on those days when the creative juices aren't flowing—and believe me, I have lots and lots of those—I tell myself I can always go back and rewrite later, and I make myself keep writing. It's really hard at first, but once you get into the groove of hitting that word count each day, it gets easier and easier.

What are you working on now?

My second book, a standalone YA psychological thriller that I'm so excited about, comes out next year. I just sent it to my editor at Simon Pulse, the amazing Michael Strother, and we'll be working on edits over the coming months. And I'm just starting to flesh out an idea for book number three …
ABOUT THE BOOK
Willful Machines
by Tim Floreen
Hardcover
Simon Pulse
Released 10/20/2015
In this action-packed, high-octane debut, the closeted son of an ultra-conservative president must keep a budding romance secret from his father while protecting himself from a sentient computer program that's terrorizing the United States–and has zeroed in on him as its next target.
In the near future, scientists create what may be a new form of life: an artificial human named Charlotte. All goes well until Charlotte escapes, transfers her consciousness to the Internet, and begins terrorizing the American public.
Charlotte's attacks have everyone on high alert–everyone except Lee Fisher, the closeted son of the US president. Lee has other things to worry about, like keeping his Secret Service detail from finding out about his crush on Nico, the eccentric, Shakespeare-obsessed new boy at school. And keeping Nico from finding out about his recent suicide attempt. And keeping himself from freaking out about all his secrets.
But when attacks start happening at his school, Lee realizes he's Charlotte's next target. Even worse, Nico may be part of Charlotte's plan too.
As Lee races to save himself, uncover Charlotte's plan, and figure out if he can trust Nico, he comes to a whole new understanding of what it means to be alive... and what makes life worth living.
Purchase Willful Machines at Amazon
Purchase Willful Machines at IndieBound
View Willful Machines on Goodreads
ABOUT THE AUTHOR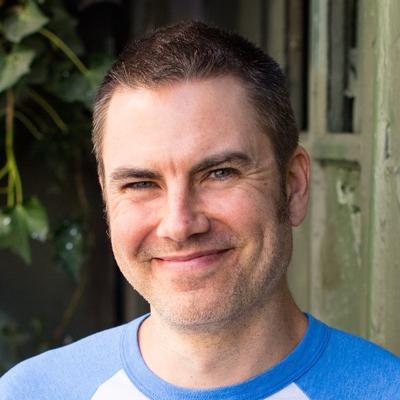 Tim Floreen writes young adult fiction. His debut novel, WILLFUL MACHINES, will come out from Simon Pulse in the fall of 2015.
One of Tim's earliest memories involves sitting in front of the television and staring in awe at a raven-haired, star-spangled Lynda Carter as Wonder Woman. He went on to spend much of his childhood running around in a paper tiara and bracelets and tying up his grandma with his "magic lasso." When not doing that, he was developing crushes on his Masters of the Universe action figures, memorizing the entire libretto of Les Miserables, and carefully maintaining his huge (and now mostly worthless) comic book collection. Also, he read a lot and wrote a lot.
Tim majored in English at Yale and earned a master's degree in creative writing at Boston University. He now lives in San Francisco with his partner and their two cats. His recollection of the words to Les Miz and his adoration of Wonder Woman remain fully intact. He has yet to manifest super powers of his own, despite doing lots and lots of yoga.
---
Have you had a chance to read WILLFUL MACHINES yet? Do you find that the real work comes during the editing process? Do you set daily word count goals for yourself?
Happy reading,
Jocelyn, Shelly, Martina, Erin, Lisa, Susan, Jen, Sam, Lindsey, Sandra, Kristin, and Anisaa