DENTON LITTLE'S DEATHDATE is the debut novel from Lance Rubin, and we're excited to have him with us to share more about it.

Lance, what is your favorite thing about DENTON LITTLE'S DEATHDATE?

This may be a strange answer, but honestly, my favorite thing about DENTON LITTLE'S DEATHDATE is that it exists. Over the years, I've had so many ideas for creative projects that never went beyond the four walls of my brain or the notes section of my iPhone. In fact, before I wrote a single page of this book, it sat in my mind as an idea for around two to three years. Back then, I thought it was going to be a screenplay starring characters in their twenties, and it was only when my acting career totally stalled out at the same time as I read and loved The Hunger Games that I thought "Maybe I should take that idea I had, make the characters teenagers, and try writing it as a young adult novel."

So now, to sit here almost exactly four years later and answer this question, the book not only finished but about to be published, is surreal and magical. I can't believe people I don't know are reading this story.

What do you hope readers will take away from DENTON LITTLE'S DEATHDATE?

For starters, I hope they laugh a lot while reading it. I hope they recognize themselves or people they know in the characters. I hope that the book surprises them, that it takes them on an enjoyable, unpredictable journey.

But I would also love for this book to make readers think about their life in new ways. Their death, too. In my ideal scenario, a reader would put this down and feel newly inspired to--at the risk of sounding painfully cliched--live life to the fullest, to make bold choices, to honestly connect to the people around them, to be fully present and appreciative for each day of being alive.

And, if that doesn't happen, I just hope they've laughed a lot.

What advice would you most like to pass along to other writers?

Don't wait for someone to ask you to write something. Start TODAY. Right now. And then make sitting down to write a regular habit, whenever you can squeeze it into your life, even on the days when inspiration doesn't strike. It will be challenging and painful and not always fun, but you will learn so much about yourself--from the failures especially--and be fulfilled in many ways you never could have predicted.

What are you working on now?

There is a second DENTON book that I'm in the final stages of rewriting, and I'm in the super-early stages of a new book that has nothing to do with DENTON. I'm not really sure what it is yet, but I do know it has a female protagonist.
ABOUT THE BOOK
Denton Little's Deathdate
by Lance Rubin
Hardcover
Knopf Books for Young Readers
Released 4/14/2015
Fans of John Green and Matthew Quick: Get ready to die laughing.
Denton Little's Deathdate takes place in a world exactly like our own except that everyone knows the day they will die. For 17-year-old Denton Little, that's tomorrow, the day of his senior prom.
Despite his early deathdate, Denton has always wanted to live a normal life, but his final days are filled with dramatic firsts. First hangover. First sex. First love triangle (as the first sex seems to have happened not with his adoring girlfriend, but with his best friend's hostile sister. Though he's not totally sure. See: first hangover.) His anxiety builds when he discovers a strange purple rash making its way up his body. Is this what will kill him? And then a strange man shows up at his funeral, claiming to have known Denton's long-deceased mother, and warning him to beware of suspicious government characters…. Suddenly Denton's life is filled with mysterious questions and precious little time to find the answers.
Debut author Lance Rubin takes us on a fast, furious, and outrageously funny ride through the last hours of a teenager's life as he searches for love, meaning, answers, and (just maybe) a way to live on.
Purchase Denton Little's Deathdate at Amazon
Purchase Denton Little's Deathdate at IndieBound
View Denton Little's Deathdate on Goodreads
ABOUT THE AUTHOR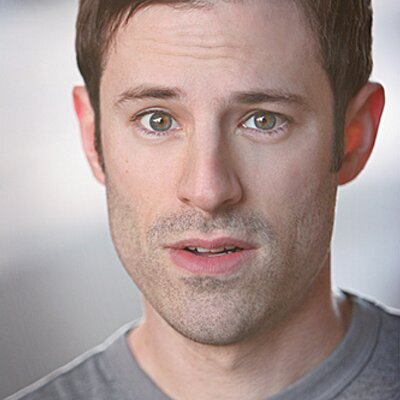 Lance Rubin spent his twenties working as an actor and writing sketch comedy, with several successful runs of The Lance and Ray Show at the Upright Citizens Brigade Theatre in New York City. He has now turned his comedic talents to fiction, and Denton Little's Deathdate is his first novel. You can find him on the Web at LanceRubin.tumblr.com and on Twitter at @LanceRubinParty.
What did you think of our interview with Lance Rubin, author of DEONTON LITTLE'S DEATHDATE? Let us know in the comments!
Martina, Jocelyn, Shelly, Jan, Lisa, Susan, and Erin