I turned in my draft of the sequel to
Compulsion
a couple of weeks ago, and we finally have a name for the book.
Are you ready?
Persuasion
What do you think? I loooooove it.
And I have an AMAZINGLY gorgeous cover design by the fabulous Regina Flath. I think it's even better than Compulsion's cover, and I can't wait to share it with you.
While I'm waiting for my editorial letter from my lovely editor, Sara Sargent, I'm going through the manuscript and making notes for myself. Most of that involves checking to make sure I've done everything I can structure-wise, because we're not at the stage of worrying about words quite yet.
For me, thinking about structure begins with character. I'm asking myself some tough questions, and I thought I'd share them with you as an info graphic:


CHARACTER CHECKLIST INFOGRAPHIC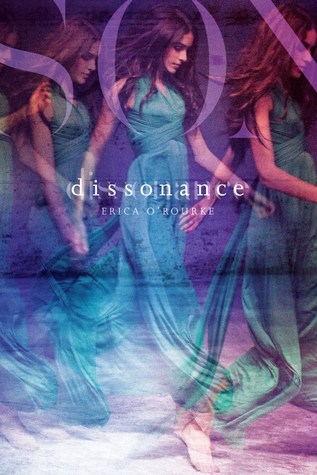 Dissonance
by Erica O'Rourke
ARC
Simon & Schuster
Released 7/22/2014
Delancy Sullivan has always known there's more to reality than what people see. Every time someone makes a choice, a new, parallel world branches off from the existing one. Eating breakfast or skipping it, turning left instead of right, sneaking out instead of staying in bed ~ all of these choices create an alternate universe in which an echo self takes the road not travelled and makes the opposite decision. As a Walker, someone who can navigate between these worlds, Del's job is to keep all of the dimensions in harmony.
Normally, Del can hear the dissonant frequency that each world emits as clear as a bell. But when a training session in an off-key world goes horribly wrong, she is forbidden from Walking by the Council. But Del's not big on following the rules and she secretly starts to investigate these other worlds. Something strange is connecting them and it's not just her random encounters with echo versions of the guy she likes, Simon Lane.
But Del's decisions have unimaginable consequences and, as she begins to fall for the Echo Simons in each world, she draws closer to a truth that the Council of Walkers is trying to hide ~ a secret that threatens the fate of the entire multiverse.
Purchase Dissonance at Amazon
Purchase Dissonance at IndieBound
* * * *
Hexed
by Michelle Krys
Hardcover
Delacorte Press
Released 6/10/2014
If high school is all about social status, Indigo Blackwood has it made. Sure, her quirky mom owns an occult shop, and a nerd just won't stop trying to be her friend, but Indie is a popular cheerleader with a football-star boyfriend and a social circle powerful enough to ruin everyone at school. Who wouldn't want to be her?
Then a guy dies right before her eyes. And the dusty old family Bible her mom is freakishly possessive of is stolen. But it's when a frustratingly sexy stranger named Bishop enters Indie's world that she learns her destiny involves a lot more than pom-poms and parties. If she doesn't get the Bible back, every witch on the planet will die. And that's seriously bad news for Indie, because according to Bishop, she's a witch too.
Suddenly forced into a centuries-old war between witches and sorcerers, Indie's about to uncover the many dark truths about her life—and a future unlike any she ever imagined on top of the cheer pyramid.
Author Question: What is your favorite thing about Hexed?
I love the humor. Indie's sarcastic commentary and Bishop's cheeky banter adds some levity to the novel that breaks up some of the heavier, darker paranormal elements of the book.
Purchase Hexed at Amazon
Purchase Hexed at IndieBound
View Hexed on Goodreads
Fill out the Rafflecopter to win, and don't forget to check the sidebar for more great giveaways!
That's it for me this week! What's going on with you? Read anything good? Are you managing to get any writing done this summer?
Happy reading and writing, everyone!
Martina
a Rafflecopter giveaway