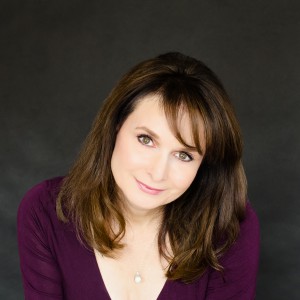 Martina Boone,
founder and Blog Manager, posts on the odd Tuesday, contributes many of the giveaways and the postage, manages the contributors, programs the database and email distribution, and runs cleanup. She is the acclaimed author of romantic adult women's fiction with a historical and suspenseful slant and of the Southern Gothic Heirs of Watson Island series from Simon & Schuster/Simon Pulse.
COMPULSION
was an Okra Pick from the Southern Independent Booksellers Association, an RT Book Reviews Top Pick and Editors' Best of the Year selection, a Goodreads Book of the Month and YA Best Book of the Month.
Born in Prague, Martina spoke several languages before learning English, and she fell in love with fairy tale castles and beautiful settings. From her home, where she lives with her husband, children, a very smart Sheltie, and a lopsided cat, she enjoys writing contemporary fantasy set in the kinds of magical places she'd love to visit. She is also the founder of the
CompulsionForReading.com
book drive to get young adult books to underfunded schools and libraries, and a board member on the
Literacy Council of Northern Virginia
, a non-profit dedicated to promoting adult literacy and education. In addition, she is a founder at our very own
1st5PagesWritingWorkshop.com
and
YASeriesInsiders.com
(YASI), our sister site, which is run by a combination of authors, bloggers, and readers to connect readers and fandoms of great YA series.
You can reach Martina on Twitter via
@MartinaABoone
or at
MartinaBoone.com
.
* * *
Erin Cashman
is our
1st5PagesWritingWorkshop.com
Coordinator. The First Five Pages workshop is a monthly feature where five selected participants have the opportunity to perfect the all-important opening pages of their manuscripts by having their first 1250 words reviewed and critiqued by three traditionally published authors for three rounds of submission and revision, with the final round and a brief pitch also mentored by a literary agent. The best manuscript each month receives additional feedback for the agent. Submissions open at noon Eastern on the first Saturday every month. (
See the workshop rules here
, and
learn more about the author mentors here
.)
Erin's debut YA fantasy novel,
THE EXCEPTIONALS
, was named a Bank Street College of Education Best Children's Book. She primarily writes YA and middle grade fantasy while eating chocolate and drinking tea. She lives in Massachusetts with her husband and three children.
Be sure to catch Erin's
blog
and
Twitter
feeds.
* * *
Jocelyn Rish
is the backbone of AYAP, the Interview Coordinator and YASI's Interview Liaison. She corresponds with the wise and wonderful YA authors and their publicists to get answers for the interview questions and the Author Questions for the new release roundups on Mondays. She also acts as our air-traffic controller, making sure incoming information flows to the correct members of our amazing crew at AYAP and at YASI.
Jocelyn is a writer and filmmaker who prefers to be immersed in fictional worlds, whether it's writing her own stories, reading books, or watching TV and movies. She lives in South Carolina with her two adorable dogs, and, yes, she's one of those people who puts party hats on them and makes them 'cakes' for their birthdays.
* * *
Shelly
is the interview Formatter over at AYAP and also helps us out at YASI, managing and organizing our special events! She also manages the AYAP Twitter, which you can follow at
@ayaplit
. She now coordinates the Monday round ups and manages some of the giveaways.
When she's not formatting the lovely interviews hosted at AYAP or helping out here at YASI, she can be seen blogging at
Read.Sleep.Repeat
, reading, writing and goofing off on the internet.
You can find her on twitter
@shellysrambles
. She is usually found yelling at her friends to read her favourite books, flaunting her Hufflepuff pride or just ranting in general.
* * *
Susan Sipal
is our Craft Editor who oversees the Friday craft posts. She'd love to hear from any authors interested in sharing their craft secrets with their fans and other writers.Susan is a writer, editor, and speaker. Best known as an analyst of the Harry Potter series, she's presented dozens of workshops based on her
Writer's Guide to Harry Potter
to help writers improve their craft with Harry Potter as their text.
The updated and expanded fifth anniversary edition of this popular guide released to critical and popular acclaim in July, 2016.
You can find her on Twitter at
@HP4Writers
and at
SPSipal.com
.

* * *
Halli Gomez
is our New Releases Coordinator. She tracks down the upcoming YA novels and adds them to our database, so they're available for the Monday round-ups of new releases.
Halli teaches martial arts and writes for children and young adults because those voices flow through her brain. She lives equidistant between the beaches and mountains of North Carolina and enjoys family, outdoors, reading, and is addicted to superhero movies. Halli writes for
The Winged Pen
. You can also find her on
Twitter
and her
website
.
* * *
Ashley Stuecklen
, manages
YASeriesInsiders.com
, our sister site on Tumblr, and currently lives in a suburb of Chicago. She is a full-time student at DePaul University, studying anthropology and English. She spends a good chunk of her free time reading and maintaining her blogs on tumblr. When she's not doing that, she's working at an art studio and binge-watching TV shows. One day, she hopes to become an archaeologist and a writer, but we'll see where life takes her.
* * *
Anisaa
is the Graphics and Imaging Contributor for AYAP and
YASeriesInsiders.com
. She creates beautiful graphics and images, along with managing the AYAP Instagram, which you can follow at
@ayaplit
.
Anisaa is a modern-day drifter who has lived and traveled all over the east coast. Through her travels, she developed a strong passion for writing, and a slight shoe obsession. Recently, she just graduated with a degree in Journalism with minors in PR and English. When she's not reading, she can found binge-watching Netflix, daydreaming, playing video games and finishing up her YA manuscript. The quote she lives by is "The future belongs to those who believe in the beauty of their dreams."
You can read her awesome tweets @cozmo_writes
* * *


Kelly deVos coordinates AYAP's Writers on Writing, a series published each Wednesday where authors discuss craft related topics.
A third generation native Arizonan, Kelly deVos can tell you everything you've ever wanted to know about cactus, cattle and climate. She holds a B.A. in Creative Writing from Arizona State University. She is represented by Kathleen Rushall of the Andrea Brown Literary Agency and her debut novel, FAT GIRL ON A PLANE, will be published in August 2017 by Harlequin Teen.
You can follow Kelly on
Twitter
or via her
website
.
***
Emily Pooley is our intern for AYAP. She helps with our formatting and also reaching out to other
YA blogs to continue to grow our community.
Emily currently lives in San Diego, after recently graduating with B.A. in English with a minor in Counseling and Social Change. She also contributes content to
Sculpt: A Literary Journal of Young Adult Fiction
, where she combines her passions for YA fiction and social change. She advocates for YA lit where the characters handle serious issues. YA provides an outlet for readers to develop who they are and what they stand for.