Laura, what did this book teach you about writing or about yourself?
It was really interesting to write a book about the perils of perfectionism – because don't you want your book to be perfect? I found my struggles mirroring Ariel's struggles. I was writing a book with the message that perfect is overrated, and yet, I was still somehow pushing myself to write a perfect book. Eventually, I was able to take a step back. Were weeks or months of additional nitpicky edits going to create a perfect book? No, a perfect book probably isn't even a real thing. I looked at the book as it stood and was really proud of it, and it was time to put down the red pen.

What do you hope readers will take away from YOU ASKED FOR PERFECT?
I hope teen readers will take away the message that their grades do not define them. I hope adult reads will examine how they add to the pressure in teens' lives.

What's your writing ritual like? Do you listen to music? Work at home or at a coffee shop or the library, etc? What gets you into the mood to write?
I definitely prefer to write in the mornings or afternoons. Depending on the work for the day and my mood, I'll write at a coffee shop, library, or home, but I almost always require iced tea. I often listen to white noise, like the sounds of a library or a rainstorm.

What are you working on now?
I'm currently writing my third novel, another YA contemporary. I can't share much about it yet, but I'm excited!
ABOUT THE BOOK
You Asked for Perfect
by Laura Silverman
Paperback
Sourcebooks Fire
Released 3/5/2019
Senior Ariel Stone is the perfect college applicant: first chair violinist, dedicated volunteer, active synagogue congregant, and expected valedictorian. And he works hard―really hard―to make his success look effortless. A failed calculus quiz is not part of his plan. Not when he's number one. Not when his peers can smell weakness like a freshman's body spray.
Ariel throws himself into studying. His friends will understand if he skips a few plans, and he can sleep when he graduates. But as his grade continues to slide, Ariel realizes he needs help and reluctantly enlists a tutor, his classmate Amir. The two have never gotten along, but Ariel has no other options.
Ariel discovers he may not like calculus, but he does like Amir. Except adding a new relationship to his long list of commitments may just push him past his limit.
Purchase You Asked for Perfect at Amazon
Purchase You Asked for Perfect at IndieBound
View You Asked for Perfect on Goodreads
ABOUT THE AUTHOR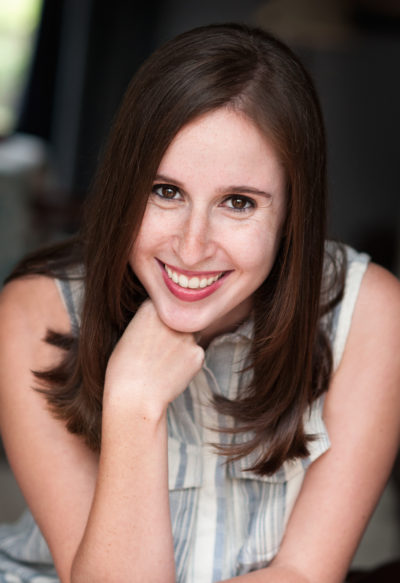 LAURA SILVERMAN earned her MFA in Writing for Children at the New School. She is the author of Girl Out of Water and You Asked for Perfect. You can reach out on Twitter at @LJSilverman1 or through her website LauraSilvermanWrites.com.
---
Have you had a chance to read YOU ASKED FOR PERFECT yet? Do you struggle with trying to make your book perfect? Do you have a specific drink for writing? Share your thoughts about the interview in the comments!
Happy Reading,
Jocelyn, Halli, Martina, Erin, Shelly, and Kelly