Brenda, what was your inspiration for writing ANALIESE RISING?
The inspiration for ANALIESE RISING came while watching the
American Gods
series on one lazy, binge-watching, Saturday. It made me want to write gods in our world. What they'd be like today. I also wanted to have them fighting to regain power they'd lost. To pit gods against gods fighting to restore control over mortals. I've always loved reading about gods and goddesses and watching movies that were about them. I wanted to explore mythologies around the world that I'd never read about before. Something other than the popular ones we see used a lot in media.
What scene was really hard for you to write and why, and is that the one of which you are most proud? Or is there another scene you particularly love?
Other than the climax and ending, since I don't want to give that away, I'd say a scene where Analiese and Marek are trapped in a catacomb. Writing scary-ghost stuff isn't something I'm used to doing, but it was challenging and fun to write and a scene a really love in the book.
What book or books would most resonate with readers who love your book--or visa versa?
I refer to ANALIESE RISING as
The Da Vinci Code
meets
American Gods
for young adults. Fans of
Half-Blood
by Jennifer Armentrout and
Antigoddess
by Kindare Blake would enjoy this series.
How long or hard was your road to publication? How many books did you write before this one, and how many never got published?
I've been writing with the mind set of getting published for over ten years. I wrote many stories before I queried my first manuscript. It was a horrible story. It's laughable how terrible it was. It was rejected so hard that I didn't get any requests from agents to read more pages. When I queried agents for
Thief of Lies
, known as
Library Jumpers
at the time, the requests for partials and fulls from agents kept rolling in. But still, it took six years to publish it. I had many heartaches and missteps, had to change course a few times, but I never gave up. Everyone's journey through publishing is different. Some will have a shorter road than others, and it's those who stay on their path, never giving up, that will have a better chance at realizing their dreams.
ABOUT THE BOOK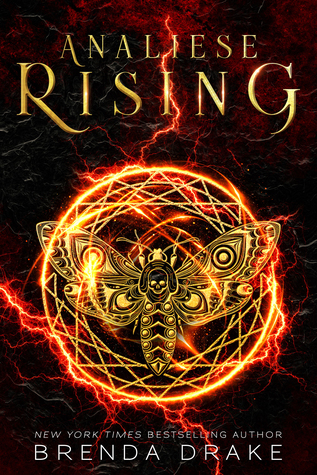 Analiese Rising
by Brenda Drake
Paperback
Entangled: Teen
Released 1/8/2019
When a stranger gives Analiese Jordan a list of names before he dies, the last thing she expects to see is her own on it. Not. Cool. Her search for answers leads to the man's grandson, Marek, who has dangerous secrets of his own. Both are determined to unlock the mystery of the list.
But the truth is deadly. Analiese is a descendant of the God of Death, known as a Riser, with the power to raise the dead and control them. Finding out she has hidden powers? Cool. Finding out she turns corpses into killers? No, thank you.
Now the trail plants her and Marek in the middle of a war between gods who apparently want to raise an army of the Risen, and Analiese must figure out how to save the world―from herself.
Purchase Analiese Rising at Amazon
Purchase Analiese Rising at IndieBound
View Analiese Rising on Goodreads
ABOUT THE AUTHOR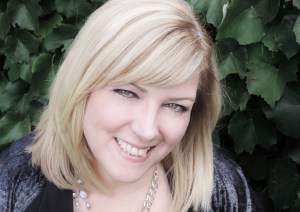 Brenda Drake is a New York Times bestselling author of Thief of Lies (Library Jumpers #1), Guardian of Secrets (Library Jumpers #2), Touching Fate (Fated Series #1), and Cursing Fate (Fated Series #2). She grew up the youngest of three children, an Air Force brat, and the continual new kid at school. She hosts workshops and contests for writers such as Pitch Wars and Pitch Madness on her blog, and holds Twitter pitch parties on the hashtag, #PitMad. When she's not writing or hanging out with her family, she haunts libraries, bookstores, and coffee shops, or reads someplace quiet and not at all exotic (much to her disappointment).
---
Have you had a chance to read ANALIESE RISING yet? Have any of your stories been inspired by a TV series? Are you staying on the path to realizing your publishing dream? Share your thoughts about the interview in the comments!
Happy Reading,
Jocelyn, Halli, Martina, Erin, Susan, Shelly, and Kelly