Kristina, what book or books would most resonate with readers who love your book--or visa versa?
I would be remiss as a medievalist if I didn't send readers who connected with SWEET BLACK WAVES to some of the legends that I drew on. Check out Marie de France's collection of twelfth-century Old French, Lais (poems)––including one about Tristan and Iseult––and the Old Irish epic,
Táin Bó Cúailnge
("The Cattle Raid of Cooley").
Amazon link for Marie de France
Amazon link for Tain
What's your writing ritual like? Do you listen to music? Work at home or at a coffee shop or the library, etc?
I always have to have my tunes. Currently listening to London Grammar's new album on repeat. I try to write new material from 8am-noon and then edit in the afternoon. If the weather is nice, I write outside. But I do live in England and it rains a lot!
What are you working on now?
Two projects, actually! The sequel to SWEET BLACK WAVES and my first YA Sci-Fi, THE TESLA LEGACY, which is coming March 2019 from Tor Teen.
ABOUT THE BOOK
Sweet Black Waves
by Kristina Perez
Hardcover
Imprint
Released 6/5/2018
Two proud kingdoms stand on opposite shores, with only a bloody history between them.
As best friend and lady-in-waiting to the princess, Branwen is guided by two principles: devotion to her homeland and hatred for the raiders who killed her parents. When she unknowingly saves the life of her enemy, he awakens her ancient healing magic and opens her heart. Branwen begins to dream of peace, but the princess she serves is not so easily convinced. Fighting for what's right, even as her powers grow beyond her control, will set Branwen against both her closest confidant and the only man she's ever loved.
Purchase Sweet Black Waves at Amazon
Purchase Sweet Black Waves at IndieBound
View Sweet Black Waves on Goodreads
ABOUT THE AUTHOR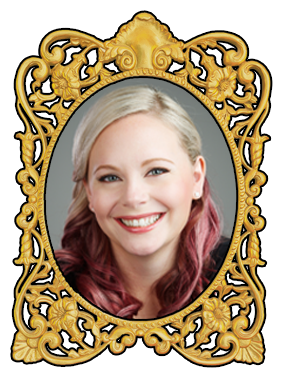 A native New Yorker, I'm half-Argentine and half-Norwegian, and I've spent the past two decades living in Europe and Asia. I have a penchant for non-defanged vampires, fringe science, ice skating, and dulce de leche.
I also hold a PhD in Medieval Literature from the University of Cambridge and have taught at the National University of Singapore and the University of Hong Kong. As a journalist, I've written for many international news outlets covering primarily travel, culture and fine art.
These days I live in London where I write both fiction and non-fiction for adults, young adults, and the young at heart!
Top tip: keep chocolate out of my reach––especially bittersweet.
---

Have you had a chance to read SWEET BLACK WAVES yet? Do you need music to write? Do you divide your day into writing and editing? Share your thoughts about the interview in the comments!

Happy Reading,

Jocelyn, Halli, Martina, Charlotte, Anisaa, Erin, Susan, Shelly, Kelly, Laura, Emily, and Lori Ann