Hadley, what was your inspiration for writing HERE SO FAR AWAY?
If you've ever been in a secret relationship, or know people who have, you've experienced how messy, complicated, and difficult they can be -- never more so than when things go sideways, the way they do for George, the main character in the novel. I'd heard a few stories about relationships that had taken such a turn and began to wonder how you would cope with that if you were a young person. First love on its own is a big thing to keep to yourself, never mind when it becomes painful. From there, I set about creating characters who you might not expect to get into that situation, because it made the process more challenging and interesting.
What scene was really hard for you to write and why, and is that the one of which you are most proud? Or is there another scene you particularly love?
The first night that George and Francis, the man she falls in love with, spend together. I scribbled it quickly, but kept it out of the manuscript forever because I wasn't confident that I'd come at it the right way. That's not the scene I'm most proud of, though. I'm not sure I could choose one as a personal favorite, but I loved writing every scene featuring George's friend Bill and the old farmer she works for, Rupert. Those boys just made me smile. I also enjoyed imagining her friend Sid, who stays off stage the entire story because he has moved away and only appears in anecdotes and flashbacks. All those tiny pieces added up to a character I really liked.
Was there an AHA! moment along your road to publication where something suddenly sank in and you felt you had the key to writing a novel? What was it?
It was deciding what Francis's job was going to be -- police officer -- and that George's father would have the same job. That raised the stakes considerably, having a love interest who is not only much older than George but also in a position of trust and authority. That was the key that unlocked the rest of the story. But I just about drove myself around the bend trying to figure it out.
What advice would you most like to pass along to other writers?
I say this as both a writer and a former in-house editor: be true to the writer you are. It's unlikely that you're going to get rich writing, so focus on the work that gives you satisfaction and is uniquely yours. You don't have to please everyone, but you can please yourself and the readers who share your tastes and sensibilities. And you can grow with every book you write.
ABOUT THE BOOK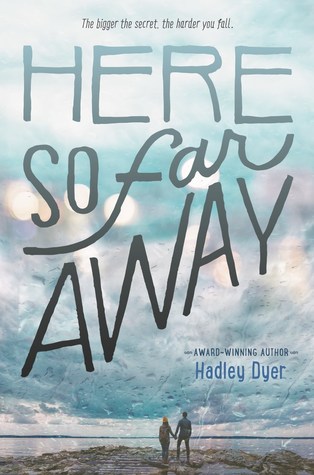 Here So Far Away
by Hadley Dyer
Hardcover
HarperTeen
Released 3/20/2018
Feisty and fearless George Warren (given name: Frances, but no one calls her that) has never let life get too serious. Now that she's about to be a senior, her plans include partying with her tight-knit group of friends and then getting the heck out of town after graduation.
But instead of owning her last year of high school, a fight with her best friend puts her on the outs of their social circle. If that weren't bad enough, George's family has been facing hard times since her father, a police sergeant, got injured and might not be able to return to work, which puts George's college plans in jeopardy.
So when George meets Francis, an older guy who shares her name and her affinity for sarcastic banter, she's thrown. If she lets herself, she'll fall recklessly, hopelessly in love. But because of Francis's age, she tells no one—and ends up losing almost everything, including herself.
This is a gorgeous, atmospheric, and gut-wrenching novel that readers won't soon forget.
Purchase Here So Far Away at Amazon
Purchase Here So Far Away at IndieBound
View Here So Far Away on Goodreads
ABOUT THE AUTHOR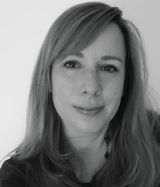 Hadley Dyer is the author of Here So Far Away, Johnny Kellock Died Today, winner of the Canadian Library Association's Book of the Year for Children Award, and other acclaimed titles for children and young adults. She has worked in the children's book industry for more than twenty years and for multiple organizations promoting the cause of literacy and reading, including CODE, IBBY Canada, and the Canadian Children's Book Centre. Raised in the Annapolis Valley, Nova Scotia, she now resides in Toronto.
---
Have you have a chance to read HERE SO FAR AWAY yet? Do any of your characters just make you smile? Are you being true to the writer you are? Share your thoughts about the interview in the comments!
Happy Reading,
Jocelyn, Halli, Martina, Charlotte, Anisaa, Erin, Susan, Shelly, Kelly, Laura, Emily, and Lori Ann