Happy Reading,
Shelly, Halli, Jocelyn, Martina, Erin, Susan, Kelly, Laura, Emily, Anisaa, and Lori Ann
YA BOOK GIVEAWAYS THIS WEEK
* * * *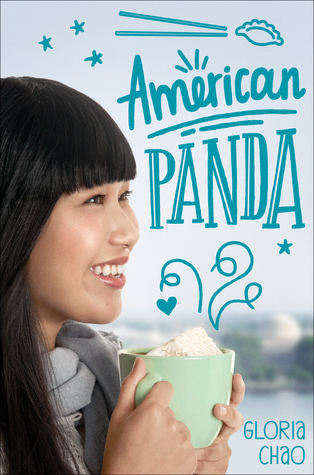 American Panda
by Gloria Chao
Hardcover Giveaway

U.S. Only
Simon Pulse
Released 2/6/2018
An incisive, laugh-out-loud contemporary debut about a Taiwanese-American teen whose parents want her to be a doctor and marry a Taiwanese Ivy Leaguer despite her squeamishness with germs and crush on a Japanese classmate.
At seventeen, Mei should be in high school, but skipping fourth grade was part of her parents' master plan. Now a freshman at MIT, she is on track to fulfill the rest of this predetermined future: become a doctor, marry a preapproved Taiwanese Ivy Leaguer, produce a litter of babies.
With everything her parents have sacrificed to make her cushy life a reality, Mei can't bring herself to tell them the truth--that she (1) hates germs, (2) falls asleep in biology lectures, and (3) has a crush on her classmate Darren Takahashi, who is decidedly not Taiwanese.
But when Mei reconnects with her brother, Xing, who is estranged from the family for dating the wrong woman, Mei starts to wonder if all the secrets are truly worth it. Can she find a way to be herself, whoever that is, before her web of lies unravels?
Author Question: What is your favorite thing about American Panda?
My favorite thing about AMERICAN PANDA is that it's the book I needed as a teen; I wrote it with the goal of telling readers it's okay not to feel like you belong, it's okay to have a different vision for your life than your loved ones, and that things can get better.
Purchase American Panda at Amazon
Purchase American Panda at IndieBound
View American Panda on Goodreads
* * * *
Assassin of Truths
by Brenda Drake
Hardcover Giveaway

International
Entangled
Released 2/6/2018
The gateways linking the great libraries of the world don't require a library card, but they do harbor incredible dangers.
And it's not your normal bump-in-the-night kind. The threats Gia Kearns faces are the kind with sharp teeth and knifelike claws. Not to mention there's an evil wizard trying to use his magical abilities to take her down. Because she has the keys to end his devious plan. That is, once she figures out what to do with them.?
With the handsome, cocky, and maybe-perfect-for-her Bastien by her side, Gia travels through the beautiful wizard havens and Mystik covens to gather the answers she seeks. The journey is harrowing, and it pits Gia against someone she loves. But there's only one way to destroy her enemies—if she can uncover it before they catch up to her.
Because sometimes facing our demons is the only way out.
Author Question: What is your favorite thing about Assassin of Truths?
There are many of my favorite things about ASSASSIN OF TRUTHS. To start, the cover is my favorite of the series. I love how confident Gia looks and how the color fits the story. There's an exclusive interview in the back of the book with my good friend and phenomenal writer, Pintip Dunn, New York Times bestselling author of the Forget Tomorrow series. We had so much fun doing it!

I like that Gia goes deeper into the Mystik world and that we get to see more of the havens and covens. There's a fight in the gateway that was so much fun to write. There are many special moments in the book that left me in tears. And I enjoyed writing Gia's budding and swoon-worthy relationship with a certain hot guy. I think ASSASSIN OF TRUTHS is a great conclusion to the Library Jumpers series. I hope if you read it, that you will enjoy it as much as I enjoyed writing it.
Purchase Assassin of Truths at Amazon
Purchase Assassin of Truths at IndieBound
View Assassin of Truths on Goodreads
* * * *
Fade to Us
by Julia Day
Hardcover Giveaway

U.S. Only
Wednesday Books
Released 2/6/2018
Brooke's summer is going to be EPIC― having fun with her friends and a job that lets her buy a car. Then her new stepfather announces his daughter is moving in. Brooke has always longed for a sibling, so she's excited about spending more time with her stepsister. But she worries, too. Natalie has Asperger's--and Brooke's not sure how to be the big sister that Natalie needs.
After Natalie joins a musical theater program, Brooke sacrifices her job to volunteer for the backstage crew. She's mostly there for Natalie, but Brooke soon discovers how much she enjoys being part of the show. Especially sweet is the chance to work closely with charming and fascinating Micah--the production's stage manager. If only he wasn't Natalie's mentor...
When her summer comes to an end, will Brooke finally have the family she so desperately wants--and the love she's only dreamed about?
Author Question: What is your favorite thing about Fade to Us?
I love how much this book celebrates sisterhood—in all its complicated glory.

My two daughters have an amazing relationship, even though they're traveling very different paths. My younger daughter is on the autism spectrum. Her older sister juggles a tough health concern. Their daily lives can be a struggle. But no matter what, they have each other's back. It thrills me to see how strong their relationship is.

I wanted to capture some of that give-and-take in FADE TO US—only in this story, the heroines become sisters over the space of a few weeks. Brooke is outgoing, friendly, and a bit geeky. She's been raised by a free-spirited mom with no siblings or father, and she wants both desperately. Natalie is autistic, loves the theater, and has divorced parents who have carefully provided the structure and routine on which she thrives. When these two new stepsisters find themselves unexpectedly living together for a summer, the reader gets to watch them slowly, sweetly, painfully become the sister each other needs.
Purchase Fade to Us at Amazon
Purchase Fade to Us at IndieBound
View Fade to Us on Goodreads
* * * *
The Apocalypse of Elena Mendoza
by Shaun David Hutchinson
Hardcover Giveaway

U.S. Only
Simon Pulse
Released 2/6/2018
Sixteen-year-old Elena Mendoza is the product of a virgin birth.
This can be scientifically explained (it's called parthenogenesis), but what can't be explained is how Elena is able to heal Freddie, the girl she's had a crush on for years, from a gunshot wound in a Starbucks parking lot. Or why the boy who shot Freddie, David Combs, disappeared from the same parking lot minutes later after getting sucked up into the clouds. What also can't be explained are the talking girl on the front of a tampon box, or the reasons that David Combs shot Freddie in the first place.
As more unbelievable things occur, and Elena continues to perform miracles, the only remaining explanation is the least logical of all—that the world is actually coming to an end, and Elena is possibly the only one who can do something about it.
Author Question: What is your favorite thing about The Apocalypse of Elena Mendoza?
The optimism. I write about a lot of dark subjects, and while they generally all have a hopeful ending, there's still a pessimism to the way the narrators start out viewing the world. Elena is different in that her view of people is pretty positive. She wants to see the best in people, she wants to hope that their motives are good, and that was really important to me, especially now. The times we're living in, it's not all that difficult to imagine the world as a horrible place, so I wanted to imagine the world as a better place than the one we're living in. And I hope I did that.
Purchase The Apocalypse of Elena Mendoza at Amazon
Purchase The Apocalypse of Elena Mendoza at IndieBound
View The Apocalypse of Elena Mendoza on Goodreads
* * * *
The Last to Let Go
by Amber Smith
Signed giveaway + swag

U.S. Only
Margaret K. McElderry Books
Released 2/6/2018
How do you let go of something you've never had?
Junior year for Brooke Winters is supposed to be about change. She's transferring schools, starting fresh, and making plans for college so she can finally leave her hometown, her family, and her past behind.
But all of her dreams are shattered one hot summer afternoon when her mother is arrested for killing Brooke's abusive father. No one really knows what happened that day, if it was premeditated or self-defense, whether it was right or wrong. And now Brooke and her siblings are on their own.
In a year of firsts—the first year without parents, first love, first heartbreak, and her first taste of freedom—Brooke must confront the shadow of her family's violence and dysfunction, as she struggles to embrace her identity, finds her true place in the world, and learns how to let go.
Author Question: What is your favorite thing about The Last to Let Go?
One of my favorite things about writing THE LAST TO LET GO was playing with the weather and seasons. The book takes place over the course of one year, so it's broken into four parts: Summer, Fall, Winter, and Spring. I really wanted the seasons to mean something more than simply a way to divide the time, so I tried to delve into thematic and metaphorical elements in relation to the weather. I wanted the evolution that takes place with the changing of the seasons to reflect the emotional journey of the characters, but after a while, the sweat of summer, the colors of fall, the cold of winter, and the thaw of spring almost began to feel like characters themselves. It was a fun challenge and I think it really helped my writing a lot—I'd love to try something like this again in a future book!
Purchase The Last to Let Go at Amazon
Purchase The Last to Let Go at IndieBound
View The Last to Let Go on Goodreads
* * * *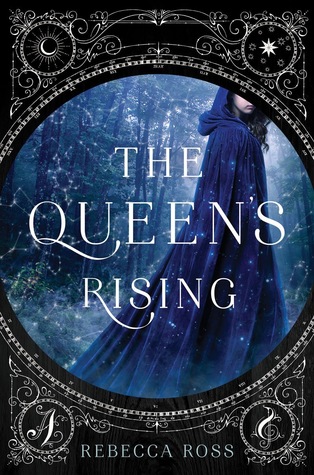 The Queen's Rising
by Rebecca Ross
Hardcover Giveaway

U.S. Only
HarperTeen
Released 2/6/2018
Brienna desires only two things: to master her passion and to be chosen by a patron. Growing up in Valenia at the renowned Magnalia House should have prepared her. While some are born with a talent for one of the five passions—art, music, dramatics, wit, and knowledge—Brienna struggled to find hers until she chose knowledge. However, Brienna's greatest fear comes true—she is left without a patron.
Months later, her life takes an unexpected turn when a disgraced lord offers her patronage. Suspicious of his intent, she reluctantly accepts. But there is much more to his story, for there is a dangerous plot to overthrow the king of Maevana—the rival kingdom of Valenia—and restore the rightful queen, and her magic, to the throne. And others are involved—some closer to Brienna than she realizes.
And now, with war brewing, Brienna must choose which side she will remain loyal to: passion or blood.
Author Question: What is your favorite thing about The Queen's Rising?
My favorite thing about THE QUEEN'S RISING would have to be Brienna, my heroine. She was the very first spark I saw for this story. I envisioned her sitting in a sunlit library with her handsome (but stern) teacher, and Brienna said to me, "The summer solstice is in eight days, and I have yet to master my passion." And I was like, WAIT, who are you and what are you talking about!? I began to ask Brienna more questions, and the setting began to unfold. And I knew right then that she was a character I was already 100% invested in, a character I admired, a character who I would follow to the ends of the earth. As a reader, I love a good plot, but it's always the characters who reel me in and keep me turning the pages. So when readers pick up THE QUEEN'S RISING and read Brienna's opening lines, I hope they get a sense of who she is: she's resolute, she's shrewd, she's got a little humor in her, but most of all, she's inviting you to embark on an adventure with her to take down a king.
Purchase The Queen's Rising at Amazon
Purchase The Queen's Rising at IndieBound
View The Queen's Rising on Goodreads
* * * *
Your One & Only
by Adrianne Finlay
Hardcover Giveaway

U.S. Only
HMH Books for Young Readers
Released 2/6/2018
Jack is a walking fossil. The only human among a sea of clones. It's been hundreds of years since humanity died off in the slow plague, leaving the clones behind to carry on human existence. Over time they've perfected their genes, moving further away from the imperfections of humanity. But if they really are perfect, why did they create Jack?
While Jack longs for acceptance, Althea-310 struggles with the feeling that she's different from her sisters. Her fascination with Jack doesn't help. As Althea and Jack's connection grows stronger, so does the threat to their lives. What will happen if they do the unthinkable and fall in love?
Author Question: What is your favorite thing about Your One & Only?
My favorite thing about YOUR ONE & ONLY is the love story between Jack and Althea-310. Althea-310 is one of ten clone sisters in a world made up of nine clone models, and Jack is the first new human created in centuries. There are a number of obstacles in their way. For one, Jack is an outsider in the clone community, but more importantly the clones have eliminated romance, love, or any kind of personal attachment. They're drawn to each other, but by being together they risk not just their lives, but the life of the entire community.
Purchase Your One & Only at Amazon
Purchase Your One & Only at IndieBound
View Your One & Only on Goodreads
YA BOOK GIVEAWAYS LAST WEEK: WINNERS
This Is Not a Love Letter by Kim Purcell:
Katrina C.
MORE YOUNG ADULT NOVELS NEW IN STORES NEXT WEEK
* * * *
All We Can Do Is Wait
by Richard Lawson
Hardcover
Razorbill
Released 2/6/2018
In the hours after a bridge collapse rocks their city, a group of Boston teenagers meet in the waiting room of Massachusetts General Hospital:
Siblings Jason and Alexa have already experienced enough grief for a lifetime, so in this moment of confusion and despair, Alexa hopes that she can look to her brother for support. But a secret Jason has been keeping from his sister threatens to tear the siblings apart...right when they need each other most.
Scott is waiting to hear about his girlfriend, Aimee, who was on a bus with her theatre group when the bridge went down. Their relationship has been rocky, but Scott knows that if he can just see Aimee one more time if she can just make it through this ordeal and he can tell her he loves her, everything will be all right.
And then there's Skyler, whose sister Kate—the sister who is more like a mother, the sister who is basically Skyler's everything—was crossing the bridge when it collapsed. As the minutes tick by without a word from the hospital staff, Skyler is left to wonder how she can possibly move through life without the one person who makes her feel strong when she's at her weakest.
Purchase All We Can Do Is Wait at Amazon
Purchase All We Can Do Is Wait at IndieBound
View All We Can Do Is Wait on Goodreads
* * * *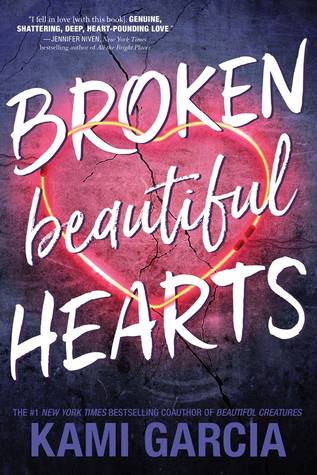 Broken Beautiful Hearts
by Kami Garcia
Hardcover
Imprint
Released 2/6/2018
Her heart has to break before it can open.
When star soccer player Peyton Rios receives an offer from her first-choice college, senior year starts off exactly as planned. But when Peyton uncovers her boyfriend's dark secret, she confronts him―and finds herself falling down a flight of stairs. Peyton's knee―and maybe her dream of going pro―is shattered. Everyone is talking: Was she pushed, or did she fall? Peyton knows the truth, even if no one believes her.
He has to let someone in before it's too late.
With her future on the line, Peyton goes to stay with her uncle in a small Tennessee town to focus on her recovery. Dating is the last thing on her mind―until she meets sweet, sexy Owen Law.
But Peyton doesn't trust her heart, especially when she senses that Owen is hiding something. When their secrets are finally exposed, Peyton has to decide if love is worth fighting for.
Purchase Broken Beautiful Hearts at Amazon
Purchase Broken Beautiful Hearts at IndieBound
View Broken Beautiful Hearts on Goodreads
* * * *
By a Charm and a Curse
by Jaime Questell
Hardcover
Entangled: Teen
Released 2/6/2018
A kiss is never just a kiss.
Le Grand's Carnival Fantastic isn't like other traveling circuses. It's bound by a charm, held together by a centuries-old curse, that protects its members from ever growing older or getting hurt. Emmaline King is drawn to the circus like a moth to a flame…and unwittingly recruited into its folds by a mysterious teen boy whose kiss is as cold as ice.
Forced to travel through Texas as the new Girl in the Box, Emmaline is completely trapped. Breaking the curse seems like her only chance at freedom, but with no curse, there's no charm, either―dooming everyone who calls the Carnival Fantastic home. Including the boy she's afraid she's falling for.
Everything―including his life―could end with just one kiss.
Purchase By a Charm and a Curse at Amazon
Purchase By a Charm and a Curse at IndieBound
View By a Charm and a Curse on Goodreads
* * * *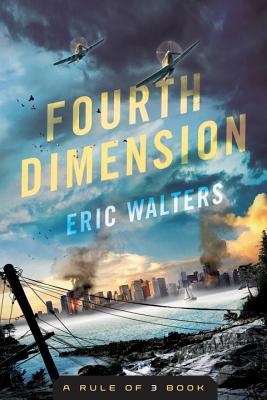 Fourth Dimension
by Eric Walters
Hardcover
Penguin Teen
Released 2/6/2018
In a world with no power, chaos soon descends. A powerful look at the disintegration of society in the wake of a massive and mysterious outage that has knocked out all modern amenities.
Fifteen-year-old Emma has moved house with her ex-Marine mother and younger brother. It's a brand-new condo building, which explains the semi-regular power outages, as workers complete the units around them. So Emma isn't particularly concerned when the latest blackout hits just as they are preparing to leave town on a long weekend camping trip. But then the car won't start, and their cellphones appear dead -- and all the cars outside their building seem to be stalled in a long traffic jam ...
In the midst of what appears to be a massive power outage, with their camping gear packed and ready, Emma and her family canoe over to the islands, just offshore, to wait it out. But while they land on an isolated island, with a relatively hidden site, they are far from safe, as people become increasingly desperate to find food and shelter. And as the days pass, and the power remains out, the threat of violence becomes all too real.
Purchase Fourth Dimension at Amazon
Purchase Fourth Dimension at IndieBound
View Fourth Dimension on Goodreads
* * * *
Shadowsong: A Novel (Wintersong)
by S. Jae-Jones
Hardcover
Wednesday Books
Released 2/6/2018
The conclusion to the gorgeous and lush Wintersong duology.
Six months after the end of Wintersong, Liesl is working toward furthering both her brother's and her own musical careers. Although she is determined to look forward and not behind, life in the world above is not as easy as Liesl had hoped. Her younger brother Josef is cold, distant, and withdrawn, while Liesl can't forget the austere young man she left beneath the earth, and the music he inspired in her.
When troubling signs arise that the barrier between worlds is crumbling, Liesl must return to the Underground to unravel the mystery of life, death, and the Goblin King―who he was, who he is, and who he will be. What will it take to break the old laws once and for all? What is the true meaning of sacrifice when the fate of the world―or the ones Liesl loves―is in her hands?
Purchase Shadowsong: A Novel (Wintersong) at Amazon
Purchase Shadowsong: A Novel (Wintersong) at IndieBound
View Shadowsong: A Novel (Wintersong) on Goodreads
* * * *
Tempests and Slaughter (The Numair Chronicles, Book One)
by Tamora Pierce
Hardcover
Random House Books for Young Readers
Released 2/6/2018
Arram Draper is on the path to becoming one of the realm's most powerful mages. The youngest student in his class at the Imperial University of Carthak, he has a Gift with unlimited potential for greatness--and for attracting trouble. At his side are his two best friends: Varice, a clever girl with an often-overlooked talent, and Ozorne, the "leftover prince" with secret ambitions. Together, these three friends forge a bond that will one day shape kingdoms. And as Ozorne gets closer to the throne and Varice gets closer to Arram's heart, Arram realizes that one day--soon--he will have to decide where his loyalties truly lie.
In the Numair Chronicles, readers will be rewarded with the never-before-told story of how Numair Salmalín came to Tortall. Newcomers will discover an unforgettable fantasy adventure where a kingdom's future rests on the shoulders of a talented young man with a knack for making vicious enemies.
Purchase Tempests and Slaughter (The Numair Chronicles, Book One) at Amazon
Purchase Tempests and Slaughter (The Numair Chronicles, Book One) at IndieBound
View Tempests and Slaughter (The Numair Chronicles, Book One) on Goodreads
* * * *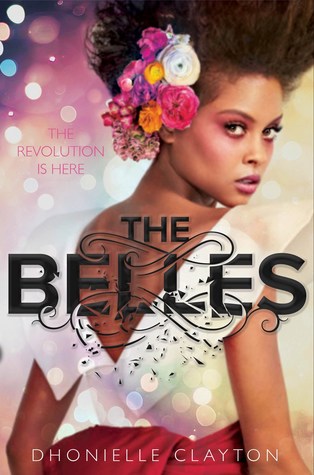 The Belles
by Dhonielle Clayton
Hardcover
Freeform
Released 2/6/2018
Camellia Beauregard is a Belle. In the opulent world of Orléans, Belles are revered, for they control Beauty, and Beauty is a commodity coveted above all else. In Orléans, the people are born gray, they are born damned, and only with the help of a Belle and her talents can they transform and be made beautiful.
But it's not enough for Camellia to be just a Belle. She wants to be the favorite—the Belle chosen by the Queen of Orléans to live in the royal palace, to tend to the royal family and their court, to be recognized as the most talented Belle in the land. But once Camellia and her Belle sisters arrive at court, it becomes clear that being the favorite is not everything she always dreamed it would be. Behind the gilded palace walls live dark secrets, and Camellia soon learns that the very essence of her existence is a lie—that her powers are far greater, and could be more dangerous, than she ever imagined. And when the queen asks Camellia to risk her own life and help the ailing princess by using Belle powers in unintended ways, Camellia now faces an impossible decision.
With the future of Orléans and its people at stake, Camellia must decide—save herself and her sisters and the way of the Belles—or resuscitate the princess, risk her own life, and change the ways of her world forever.
Purchase The Belles at Amazon
Purchase The Belles at IndieBound
View The Belles on Goodreads
* * * *
The Dragon's Curse
by Bethany Wiggins
Hardcover
Crown Books for Young Readers
Released 2/6/2018
Six months ago, Princess Sorrowlynn stood beside Prince Golmarr to defeat the glass dragon. But when the prince almost killed her after inheriting the dragon's curse of hatred, he went into hiding to keep Sorrow safe . . . from himself.
Now the princess has been training to become a great warrior, with the hope of finding Golmarr. But her search proves difficult when she discovers she has been wed to the prince of an enemy kingdom. Desperate to end her forced marriage and be reunited with her true love, Sorrow must find a way to escape her captor husband. But there's just one more dangerous obstacle in her way. A two-headed dragon is hunting her and will stop at nothing until she is dead.
Can Sorrow summon the courage to wield the only sword that can defeat the beast and save her world from the destruction of the dragon's curse?
Purchase The Dragon's Curse at Amazon
Purchase The Dragon's Curse at IndieBound
View The Dragon's Curse on Goodreads
* * * *
The Greed
by Scott Bergstrom
Hardcover
Feiwel & Friends
Released 2/6/2018
Gwendolyn Bloom is dead.
But even armed with a new passport and identity, the danger is far from over. Her father is safe . . . but Gwen still hasn't untangled all his lies from the truth. Meanwhile, her enemies are closing in with a vengeance.
She found her father when he disappeared off the face of the earth―can she survive being on the other end of a manhunt?
Purchase The Greed at Amazon
Purchase The Greed at IndieBound
View The Greed on Goodreads
* * * *
Winterfolk
by Janel Kolby
Hardcover
HarperTeen
Released 2/6/2018
Rain doesn't wish on stars anymore.
For as long as she can remember, her home has been among the Winterfolk, a group of homeless people living outside Seattle. Being homeless has taught Rain how to be invisible.
But when she discovers that the city plans to sweep out the Winterfolk's camp, her world is shattered. Determined to face the world like she's never had to before, she convinces her friend King to take her to Seattle.
The city is full of strange sights, sounds, people—and memories. When Rain and King are separated, she must fend for herself, and realizes that she's not invisible after all. And if she's going to save herself, King, and the Winterfolk, she'll need to find a star big enough to make all of her wishes come true.
Purchase Winterfolk at Amazon
Purchase Winterfolk at IndieBound
View Winterfolk on Goodreads