Gloria, what was your inspiration for writing AMERICAN PANDA?
I wanted to show the Meis of the world that they're not alone, that they're brave, and to keep dreaming and fighting. I write to give a voice to underrepresented experiences, and I write for me.
What did this book teach you about writing or about yourself?
American Panda
completely changed my relationship with my parents. Writing this book forced me to ask them questions and ultimately taught us how to communicate. It also helped me work through a lot of my past, making me come to a better understanding of my parents' upbringing and their motivations.
What's your writing ritual like? Do you listen to music? Work at home or at a coffee shop or the library, etc?
I listen to music when I write, and the style depends on the scene. For
American Panda
, I listened to Chinese pop while writing scenes with the parents, and for the dance sections, I listened to the music my character was dancing to.
I write from home in my pajamas with a cup of tea. I'm extremely spoiled having a view of Lake Michigan from my desk, which is so lovely to look at when I need a break. I'm confused why everyone hasn't moved to Chicago yet—probably because of the winter, but fingerless gloves work wonders!
What are you working on now?
My second novel,
Misaligned
, will be released from Simon Pulse fall 2019. The novel follows a teen outcast who is swept up in a forbidden romance and down a rabbit hole of dark family secrets when another Taiwanese family moves to her small, predominantly-white Midwestern town.
ABOUT THE BOOK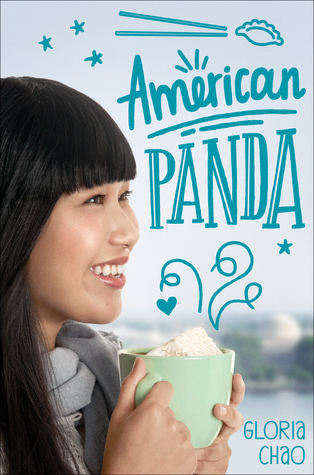 American Panda
by Gloria Chao
Hardcover
Simon Pulse
Released 2/6/2018
An incisive, laugh-out-loud contemporary debut about a Taiwanese-American teen whose parents want her to be a doctor and marry a Taiwanese Ivy Leaguer despite her squeamishness with germs and crush on a Japanese classmate.
At seventeen, Mei should be in high school, but skipping fourth grade was part of her parents' master plan. Now a freshman at MIT, she is on track to fulfill the rest of this predetermined future: become a doctor, marry a preapproved Taiwanese Ivy Leaguer, produce a litter of babies.
With everything her parents have sacrificed to make her cushy life a reality, Mei can't bring herself to tell them the truth--that she (1) hates germs, (2) falls asleep in biology lectures, and (3) has a crush on her classmate Darren Takahashi, who is decidedly not Taiwanese.
But when Mei reconnects with her brother, Xing, who is estranged from the family for dating the wrong woman, Mei starts to wonder if all the secrets are truly worth it. Can she find a way to be herself, whoever that is, before her web of lies unravels?
Purchase American Panda at Amazon
Purchase American Panda at IndieBound
View American Panda on Goodreads
ABOUT THE AUTHOR
Gloria Chao is an MIT grad turned dentist turned writer. She currently lives in Chicago with her ever-supportive husband, for whom she became a nine-hole golfer (sometimes seven). She is always up for cooperative board games, Dance Dance Revolution, or soup dumplings. She was also once a black belt in kung-fu and a competitive dancer, but that side of her was drilled and suctioned out.
American Panda
is her debut novel, and
Misaligned
is forthcoming fall 2019.
Visit her tea-and-book-filled world at
gloriachao.wordpress.com
. Twitter:
@gloriacchao
. Instagram:
@gloriacchao
---
Have you had a chance to read AMERICAN PANDA yet? Has the writing of a book changed your relationship with loved ones? Do you write in your pajamas? Share your thoughts about the interview in the comments!
Happy Reading,
Jocelyn, Halli, Martina, Anisaa, Charlotte, Erin, Susan, Shelly, Kelly, Laura, Emily, and Lori Ann