Jennifer, what was your inspiration for writing THE TRAITOR'S GAME?
THE TRAITOR'S GAME actually began for me with a song: RUN by Snow Patrol. The lyrics got inside my head and I began wondering why these two people who were so in love might be on the run and what threatened to separate them. The answer to those questions will really come more in the second Traitor's Game book, but this first book is where everything begins.
What scene was really hard for you to write and why, and is that the one of which you are most proud? Or is there another scene you particularly love?
Although I've skirted the line between upper middle grade and young adult books before, THE TRAITOR'S GAME is a definite YA. Because this story is told from two perspectives: Kestra, who is the target of the rebellion, and Simon, one of the members of the rebellion tasked with keeping an eye on her, there were many scenes that I wrote both ways before determining which of them was better at telling that piece of the story.
For example, there's a scene in which the two of them are hiding together in a very tight space. Simon realizes he's strongly attracted to Kestra, but he also suspects she is baiting him as a trick. I went through that scene multiple times before finding the balance between what is happening in each of their heads in that moment. I love the way the scene turned out, with Simon fighting every instinct inside him not to lean forward and kiss her, and Kestra making Simon as uncomfortable as possible because she has plans of her own.
What do you hope readers will take away from THE TRAITOR'S GAME?
A strong desire to read book 2, of course! Also, an interest in recommending the books to others - no marketing is stronger than word of mouth!
But honestly, I hope that readers enjoy the book, that it made them smile and get nervous, and that it got their heart pounding a little. I hope I have written something that is worth their time and deserving of their love.
Was there an AHA! moment along your road to publication where something suddenly sank in and you felt you had the key to writing a novel? What was it?
I started writing far too concerned with doing everything correctly: punctuation, formatting, grammar - all the stuff that would make my English teachers proud. And while the plots were good, my writing was flat and predictable. Then one day, I threw it all out and decided to write something I wouldn't submit anywhere, something that was just for me. So I ignored all the rules and simply wrote from my heart. In doing so, I found my voice as a writer. The story I wrote became the work that so far, I'm best known for: THE FALSE PRINCE.
What are you working on now?
This fall, I will release my next historical called RESISTANCE, based on the true story of Jewish teenagers who decided to fight back against the Nazis. It is absolutely incredible what these young people accomplished, and my favorite part of the story is that much of the work was done by the teenager girls, because no one else
could do it
.
ABOUT THE BOOK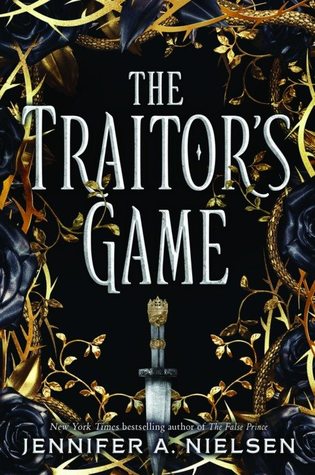 The Traitor's Game
by Jennifer A. Nielsen
Hardcover
Scholastic Press
Released 2/27/2018
Nothing is as it seems in the kingdom of Antora. Kestra Dallisor has spent three years in exile in the Lava Fields, but that won't stop her from being drawn back into her father's palace politics. He's the right hand man of the cruel king, Lord Endrick, which makes Kestra a valuable bargaining chip. A group of rebels knows this all too well -- and they snatch Kestra from her carriage as she reluctantly travels home.
The kidnappers want her to retrieve the lost Olden Blade, the only object that can destroy the immortal king, but Kestra is not the obedient captive they expected. Simon, one of her kidnappers, will have his hands full as Kestra tries to foil their plot, by force, cunning, or any means necessary. As motives shift and secrets emerge, both will have to decide what -- and who -- it is they're fighting for.
Purchase The Traitor's Game at Amazon
Purchase The Traitor's Game at IndieBound
View The Traitor's Game on Goodreads
ABOUT THE AUTHOR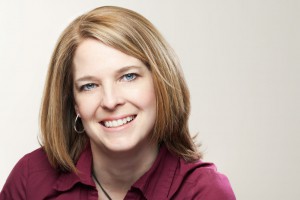 Jennifer lives at the base of a very tall mountain in Northern Utah with her husband, three children, and a naughty puppy. She loves the smell of rainy days, hot chocolate, and old books, preferably all at once. She is a former speech teacher, theater director, and enjoyed a brief but disastrous career as a door-to-door pollster. In her spare time, Jennifer tends to panic, wondering what she has forgotten to do that has allowed her any spare time.
---
Have you had a chance to read THE TRAITORS'S GAME yet? I love the dynamics of dual POV stories -- how do you determine who carries the most weight in a scene? And how do you decide where to hand off the baton (or switch POV's)? Share your thoughts about the interview in the comments!
Happy Reading,
Charlotte, Jocelyn, Halli, Martina, Anisaa, Erin, Susan, Shelly, Kelly, Laura, Emily, and Lori Ann