What are your writing resolutions for the New Year? Are you drafting a new story? Finishing revisions? Starting to query? Something else? Share your goals in the comments!
I'm going to continue querying my MG paranormal mystery, and I plan to draft a new story that's been knockin' around my noggin. But I'm also making 2018 the year of trying new things with my writing.
When I look back at my writing successes over the years, they've always been projects where I ventured out of my comfy writing box. I usually write YA and MG novels with murder and mayhem – mysteries, thrillers, and horror. It's what I've always loved to read and then what I've loved to write.
But ten years ago, I had an idea for a short story that was an adult tearjerker. It ended up being published in my hometown newspaper and was my very first publishing credit.
A year later, I tried my hand at an educational short fiction piece. It won a contest and got published in
Highlights
magazine, which has been a dream of mine since I was a kid.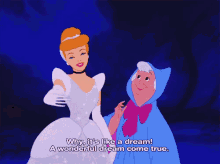 Then just for fun, I tried writing a short script. It won a grant, got produced, and the film toured festivals around the country.
When I first started writing, I didn't even
dream
those exciting things were possible because they didn't happen with the kinds of things I wrote. But my random whims to try new things led to awesome opportunities and becoming friends with writers in communities I never would have met otherwise.
However, for the last few years I've been very focused on writing, revising, and querying my creepy YA and MG novels. Because I still love writing them. And I'll
always
pursue my goal of getting them published.
But I think it's time to add something new to the mix again.
I have a list of picture book ideas I've jotted down over the years, so I'm finally going to try my hand at that format. It's scary because I'm a wordy gal, so it's not in my comfort zone. At all. But that's the point, right?
Even scarier? Several of the picture book ideas are non-fiction. I'm terrible at non-fiction. Awful in fact. Every time I've tried to write non-fiction, it basically comes out like the adults speaking on Charlie Brown – wah waaah wah wah waaaah. So I definitely have a lot of learning and trial and error in front of me.
But even if I don't end up with an exciting result from
this
adventure outside my comfy box, the exercise will stretch my skills and make me a better writer overall, so it's a worthwhile adventure indeed!
Have you ventured outside your usual format or genre while writing? Has it improved your skills? Did you have unexpected success?
Are you thinking of trying something new in 2018?
If you are, may I suggest writing a short script? More specifically a short horror script? That might actually be
shoving
you out of your box with a new format
and
a new genre, but it would be a great exercise. I wrote a post a few weeks ago about the ways screenwriting can improve regular writing skills along with resources for giving it a try –
click here to read
.
In that post, I also mentioned a short screenplay contest I'm running - not only could you boost your skills, you might also win $500!!! And as a special offer to AYAP readers trying out a new format and/or genre, I'm offering a discount code for 50% off the entry fee.
Here are the details again:
My brother and I are creating an anthology of short horror films called
Grave Intentions
. In addition to the contest we're running to find short films for the anthology, we're also running a contest for short screenplays that broadly fit into the horror genre. The winning screenplay will receive $500, with the potential for us to produce the script into a short film for the next volume of Grave Intentions!
That's a great incentive for giving this whole screenwriting thing a whirl! And even if you don't win, you will have improved your writing skills.
The screenplays need to be 15 pages or less, and since there's still two months until the final deadline (2/28), that's plenty of time to write something creepy and submit it to us.
As even more incentive, we're offering a 50% discount off the entry fee for all Adventures in YA Publishing readers.
Click here to enter
and use the discount code AYAP.
Actually, if you know any short filmmakers with a bent for horror, please tell them about the anthology. They can also use the code AYAP for a 50% discount off of their short film entry.
Make writing a screenplay one of your New Year's goals - it's fun, it will strengthen your writing muscles, and you just might win $500!
Do you think you might try writing a creepy short script? If you have any questions about the contest, give me a shout in the comments. Even if screenplay writing is not your thing, do you plan to try writing something outside your comfort zone this year?
Happy New Year, happy writing, and here's to accomplishing exciting things in 2018!
Jocelyn