Mindy, what was your inspiration for writing THIS DARKNESS MINE?
I went down the rabbit hole of the internet one night and learned about mirror therapy, where inverted images are used to treat itching, pain and discomfort in missing limbs. I began thinking about the issue in a less physical way, as in, what if someone believed they had they wrong heart inside of them? This idea grew and turned into a short story called "Phantom Heart" which is in the anthology titled "
Among the Shadows
." My fellow editors on that project, Kate Karyus Quinn and Demitria Lunetta, convinced me that there was a novel-length story there.
What do you hope readers will take away from THIS DARKNESS MINE?
That the line of what we think of as "good" and "bad" isn't something you can define by how someone dresses, the social roles they play, or how they behave only when they know someone is watching. It's the core that defines us, and you have to honestly know someone before making that judgement call.
How long or hard was your road to publication? How many books did you write before this one, and how many never got published?
I wrote 4 novels before my 5th, NOT A DROP TO DRINK landed an agent and garnered a publishing deal. Since then I've released it's sequel, IN A HANDFUL OF DUST, the 2015 Edgar Allan Poe winner - A MADNESS SO DISCREET, a rape-revenge vigilante justice story titled THE FEMALE OF THE SPECIES, and the first in a fantasy series, GIVEN TO THE SEA. That sounds like a lot of success - and I remind myself that it is - but I wrote for 10 years before acquiring an agent and 3 of those 4 early novels remain unpublished, as well as a few projects I'd love to get off the ground that aren't highly marketable. Achieving publishing doesn't mean everything you produce is automatically green-lighted. Rejection exists at every level.
I recently started a podcast for aspiring writers, hoping to inform authors so that they don't make the same mistakes I did when I was starting out. The podcast is free and can be found here:
http://writerwriterpantsonfire.podbean.com/
ABOUT THE BOOK
This Darkness Mine
by Mindy McGinnis
Hardcover
Katherine Tegen Books
Released 10/10/2017
Sasha Stone knows her place—first-chair clarinet, top of her class, and at the side of her oxford-wearing boyfriend. She's worked her entire life to ensure that her path to Oberlin Conservatory as a star musician is perfectly paved.
But suddenly there's a fork in the road, in the shape of Isaac Harver. Her body shifts toward him when he walks by, her skin misses his touch even though she's never known it, and she relishes the smell of him—smoke, beer, and trouble—all the things she's avoided to get where she is. Even worse, every time he's near Sasha, her heart stops, literally. Why does he know her so well—too well—and she doesn't know him at all?
Sasha discovers that her by-the-book life began by ending another's: the twin sister she absorbed in the womb. But that doesn't explain the gaps of missing time in her practice schedule or the memories she has of things she certainly never did with Isaac. As Sasha loses her much-cherished control, her life—and heart—become more entangled with Isaac. Armed with the knowledge that her heart might not be hers alone, Sasha must decide what she's willing to do—and who she's willing to hurt—to take it back.
Edgar Award–winning author Mindy McGinnis delivers a dark and gripping psychological thriller about a girl at war with herself, and what it really means to be good or bad.
Purchase This Darkness Mine at Amazon
Purchase This Darkness Mine at IndieBound
View This Darkness Mine on Goodreads
ABOUT THE AUTHOR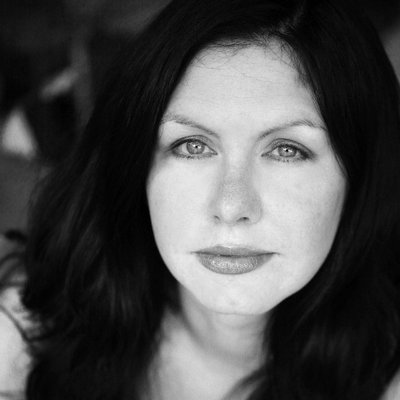 Mindy McGinnis is a YA author who has worked in a high school library for thirteen years. Her debut, NOT A DROP TO DRINK, a post-apocalyptic survival story set in a world with very little freshwater, has been optioned for film my Stephanie Meyer's Fickle Fish Films. The companion novel, IN A HANDFUL OF DUST was released in 2014. Her Gothic historical thriller, A MADNESS SO DISCREET won the Edgar Award in 2015. Her newest release, THE FEMALE OF THE SPECIES is available now!

---
Have you had a chance to read THIS DARKNESS MINE yet?

Mindy talks about the internet Rabbit Hole, which I personally love, but worry about visiting for long periods of time. How do you like to corral your research?

And what's your favorite go-to site for ideas?

Share your thoughts about the interview in the comments!

Happy Reading,

Charlotte, Jocelyn, Anisaa, Erin, Martina, Erin, Susan, Shelly, Kelly, Laura, Emily, and Lori Ann