Anna-Marie, what was your inspiration for writing WILD BEAUTY?
WILD BEAUTY is my book about queer Latina girls and enchanted, murderous gardens. It grew from my love of flowers and my obsession with the sometimes-frightening magic that fills fairy tales.
What's your writing ritual like? Do you listen to music? Work at home or at a coffee shop or the library, etc?
I love hearing about other writers' routines, partially because I don't have much of a set writing routine of my own. But it usually does involve reading books that inspire me, whatever song I'm really into at the moment, and a lot of tea and fizzy water.
What are you working on now?
Right now I'm working on my fall 2018 book, BLANCA & ROJA. I'm not sharing too much about it quite yet, but I can tell you it's a Latinx reimagining of Snow-White & Rose-Red meets Swan Lake.
ABOUT THE BOOK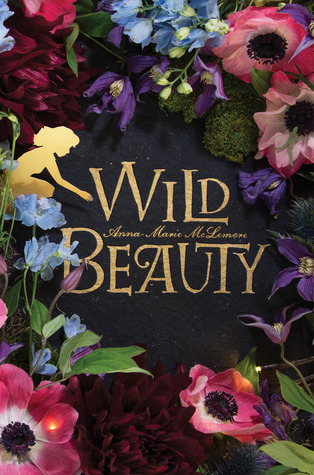 Wild Beauty
by Anna-Marie McLemore
Hardcover
Feiwel & Friends
Released 10/3/2017
Love grows such strange things.
For nearly a century, the Nomeolvides women have tended the grounds of La Pradera, the lush estate gardens that enchant guests from around the world. They've also hidden a tragic legacy: if they fall in love too deeply, their lovers vanish. But then, after generations of vanishings, a strange boy appears in the gardens.
The boy is a mystery to Estrella, the Nomeolvides girl who finds him, and to her family, but he's even more a mystery to himself; he knows nothing more about who he is or where he came from than his first name. As Estrella tries to help Fel piece together his unknown past, La Pradera leads them to secrets as dangerous as they are magical in this stunning exploration of love, loss, and family.
Purchase Wild Beauty at Amazon
Purchase Wild Beauty at IndieBound
View Wild Beauty on Goodreads
ABOUT THE AUTHOR
Anna-Marie McLemore was born in the foothills of the San Gabriel Mountains, raised in the same town as the world's largest wisteria vine, and taught by her family to hear la llorona in the Santa Ana winds. Her debut novel THE WEIGHT OF FEATHERS was a Junior Library Guild Selection, a YALSA Best Fiction for Young Adults book, and a finalist for the William C. Morris Debut Award. Her second novel, WHEN THE MOON WAS OURS, was longlisted for the National Book Award in Young People's Literature, and was a 2017 Stonewall Honor Book.
---
Have you had a chance to read WILD BEAUTY yet?
What magic scared you the most as a child?
And what scary favorites do you like to revisit?
Happy Reading,
Charlotte, Jocelyn, Anisaa, Erin, Martina, Erin, Susan, Shelly, Kelly, Laura, Emily, and Lori Ann