We are thrilled to be here with Susan Juby, who lets us become a part of the committee and gain some insight into her latest novel, THE FASHION COMMITTEE.
Susan, what was your inspiration for writing THE FASHION COMMITTEE?
I dropped out of fashion design college after six months and this book was a way for me to relive some parts of that wasted opportunity. Also, the book examines how some kids get every opportunity and others barely stand a chance. Our education system reflects the inequality at the heart of our economic system. I was also inspired by the kids with incredibly difficult home lives who try to overcome those deficits through sheer force of will. Their resilience and resourcefulness is a reminder of how heroic kids can be. On the other hand, I wish so many young people didn't have to be quite so heroic.
What scene was really hard for you to write and why, and is that the one of which you are most proud? Or is there another scene you particularly love?
I'm quite proud of the fashion show scene. It was demanding to write because I had to weave together so many elements and characters. Group scenes are tricky. Still, it was an exciting scene to write and I hope it's satisfying to read. That scene is one of my favourite things I've ever written (she says, modestly.)
How long did you work on THE FASHION COMMITTEE?
It took about two years to write The Fashion Committee. A lot of that time was working on the characters and their voices.
What did this book teach you about writing or about yourself?
This book reminded me how much I love writing multiple first person voices and it reminded me that I have to care deeply about my characters and their worlds if I'm going to do them justice. I dearly loved Charlie and John.
What do you hope readers will take away from THE FASHION COMMITTEE?
I hope readers will be encouraged to find creative outlets that make the world disappear for a time. Such pursuits make life worth living. Also, don't forget to be stylish and remember that everyone gets to decide what the means for themselves.
How long or hard was your road to publication? How many books did you write before this one, and how many never got published?
My first novel was enthusiastically rejected by many agents and publishers. Eventually a small press took it on and it ended up being a (modest) bestseller and was made into a TV show. I'm glad I didn't listen to the people who told me it would never be published. I have started two or three novels that petered out at the half or three-quarter mark, and at least one full novel that I have never shared with anyone because it's not very good. One day I'll go back and look at those projects to see if there's anything there I can salvage. The Fashion Committee is my eleventh novel. I've written a memoir (Nice Recovery) and two novels for adults (The Woefield Poultry Collective and Republic of Dirt) and seven young adult novels.
What advice would you most like to pass along to other writers?
The longer I'm in this business, the less I feel I know. I guess one thing is to figure out what you do well as a writer. Are you funny? Can you write scary stories? Don't fall into the trap of writing what you think you should be writing. Write the stories that call to you and write them in a style that suits your talents. And try not to compare yourself to other writers. A meditation teacher once told me that comparison is a form of insanity. It's certainly true that no good comes from it.
What are you working on now?
I'm working on a comedic crime novel for adults and a very strange picture book concept. The idea is to push my own boundaries to see if I can be good at either of those things!
ABOUT THE BOOK
The Fashion Committee
by Susan Juby
Hardcover
Viking Books for Young Readers
Released 5/23/2017
Project Runway meets I'll Give You the Sun in the story of a girl, a boy, and the fashion competition that could change both of their lives.
Charlie Dean is a style-obsessed girl who eats, sleeps, and breathes fashion. John Thomas-Smith is a boy who forges metal sculptures in his garage and couldn't care less about clothes. Both are gunning for a scholarship to the private art high school that could make all their dreams come true. Whoever wins the fashion competition will win the scholarship--and only one can win.
Told in the alternating voices of Charlie's and John's journals, this hilarious and poignant YA novel perfectly captures what it's like to have an artistic drive so fierce that nothing--not your dad's girlfriend's drug-addicted ex-boyfriend, a soul-crushing job at Salad Stop, or being charged with a teensy bit of kidnapping--can stand in your way.
With black and white art custom-created by fashion and beauty illustrator Soleil Ignacio, the book is a collector's item, perfect for anyone with a passion for fashion.
Purchase The Fashion Committee at Amazon
Purchase The Fashion Committee at IndieBound
View The Fashion Committee on Goodreads
ABOUT THE AUTHOR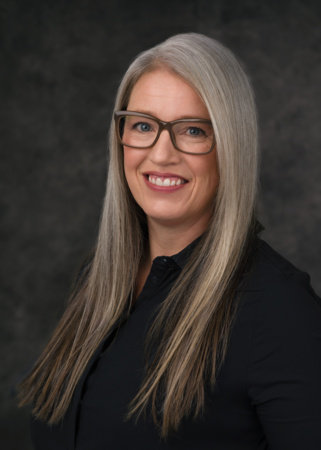 Susan Juby (www.susanjuby.com) has written six acclaimed novels for teenagers. The most well-known is Alice, I Think, the first of the Alice MacLeod trilogy, which was made into a successful television series. She is also the author of a memoir,
Nice Recovery
, and the adult comic novel
The Woefield Poetry Collective
; its sequel,
Republic of Dirt
, has just been published in Canada. She is currently working on another movel set at the Green Pastures Academy of Art and Applied Design.
Susan Juby lives in Nanaimo, BC, Canada.
---
Have you had a chance to read THE FASHION COMMITTEE yet? What have you challenged yourself to write lately? Have you been successful with it? Are there any stories you have left for dead and should revisit to see what can be salvaged? Share your thoughts about the interview in the comments!
Happy reading,
Emily, Jocelyn, Anisaa, Sam, Martina, Erin, Susan, Shelly, Kelly, Laura, and Lori Ann