WILL TO SURVIVE is the third book in
The Rule of Three
series, and we're excited to have Eric Walters join us to share more about it.
Eric, what was your inspiration for writing THE RULE OF THREE: WILL TO SURVIVE?
It was important to continue the adventure of the characters through the 1st and 2nd book and into the next round of their adventures.

How long did you work on THE RULE OF THREE: WILL TO SURVIVE?
This trilogy took about 18 months to write - between working on other projects.
What did this book teach you about writing or about yourself?
It helped me to look at human nature - and my own nature. It made me wonder what 'good' people are capable if the circumstances are desperate enough. I know I have the Will to Survive.

How long or hard was your road to publication? How many books did you write before this one, and how many never got published?
My first book was published. That was 105 books ago. I work with a number of wonderful publishers.

What's your writing ritual like? Do you listen to music? Work at home or at a coffee shop or the library, etc?
I write wherever I am, whenever I have a few minutes. Writing is a passion and I try to make sure I have time for passions in my life.
What advice would you most like to pass along to other writers?
Do your research, storymap, be prepared to write and rewrite and rewrite. Don't let rejection get you down. You miss every shot you don't take.

What are you working on now?
I'm working on three projects including the fourth in the Rule of Three trilogy because every trilogy needs a fourth. It's called Fourth Dimension and will come out in about 14 months. I'm also writing a book set in Greenwood Mississippi in 1965 and involves the Civil Rights Movement.
ABOUT THE BOOK
Will to Survive
by Eric Walters
Hardcover
Farrar, Straus and Giroux
Released 1/19/2016
As this apocalyptic trilogy hurtles to a chilling conclusion, Adam is pushed to the edge of his endurance and sanity.
Adam has killed again. It had to be done, part of him knows that, but murder changes a person. It can certainly change a teenager who's already grown up too quickly, too harshly, in the wake of the catastrophic global blackout five months ago. In the name of safety and survival, Adam and his neighbors have turned their middle American suburban neighborhood into a fortress, defending against countless enemies. But what's lurking in the dark is a greater danger than ever before: somebody who wants to destroy the neighborhood and Adam at any cost. Soon, the hunted will have to become the hunter . . . and Adam hates himself for what he will have to do. Because sometimes even the dark is not cover enough for things that would never happen in the light.
Purchase Will to Survive at Amazon
Purchase Will to Survive at IndieBound
View Will to Survive on Goodreads
ABOUT THE AUTHOR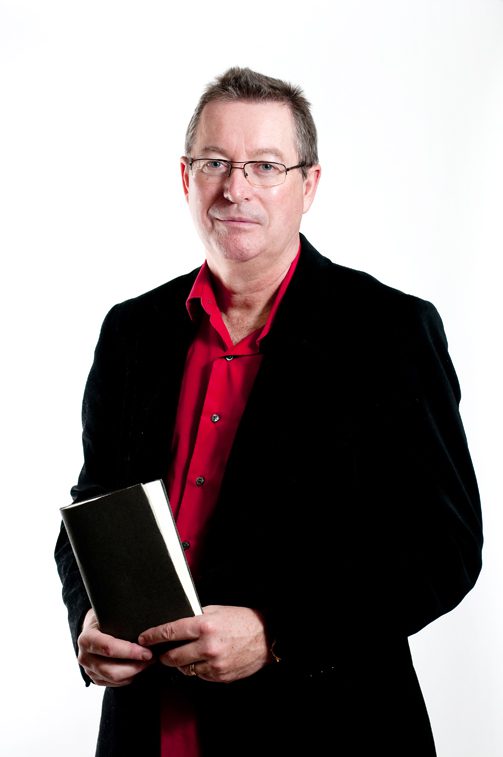 It all began in 1993 when Eric was teaching a Grade 5 class. His students were reluctant readers and writers and Eric began to write to encourage them to become more involved in literature. His first novel, Stand Your Ground, was created for this class. It is set in the school where Eric was teaching, Vista Heights Public School, and some of the features of the community of Streetsville and many of the names of his students were incorporated into the story.
Since his first novel Eric has exploded on the children's and young adult scene. Over the following years he has published over 94 more novels and picture books with more than ten scheduled for the coming years.
These novels have been enthusiastically received by children and young adults and critically acclaimed by teachers, reviewers and parents. Eric's novels have won more than 100 awards including eleven separate children's choice awards. He is the only three time winner of both the Ontario Library Association Silver Birch and Red Maple Awards – in which over 250,000 students participate and vote the winner. In November 2013 he received the prestigious Children's Africana Book Award – Best Book for young children – for his book The Matatu. This American award was presented to Eric in a ceremony at the Smithsonian in Washington D.C.
Eric's novels are now available in places as far award as New Zealand, Australia, India and Nepal and have been translated into more than a dozen languages including French, German, Japanese, Italian, Mandarin, Spanish and Portuguese.
Eric has presented to more than 1,500,000 students across North America and internationally in Japan and Germany. His presentations blend drama, storytelling, audience participation and interaction. He presents to students from K – Grade 12 as well as adult groups and keynote speeches.
--
Have you had a chance to read WILL TO SURVIVE yet? Do you write whenever you have a few minutes? Are you able to prevent rejection from getting you down? Share your thoughts about the interview in the comments!
Happy reading,
Jocelyn, Shelly, Martina, Anisaa, Sam, Erin, Susan, Michelle, Laura, and Kristin