on-the-fly
interviews
I did with some of the YALLFest authors. Between panels and signings and catching up with friends, they all had hectic schedules, so I truly appreciate that they indulged me and my silly questions.
Here's what I asked:
What real-life adventure would you most like to go on?

What fictional adventure would you most like to crash?

Besides storytelling, what skill(s) would you contribute to the group on an adventure quest?

As a writer, what do you think is your strongest skill? And do you have any tips for getting better at it?
And then if they had time, I gave them some markers and a paper with "YA Books = " and had them get creative for their picture.
Today's featured victims are
Aprilynne Pike
,
Danielle Paige
, and
Zac Brewer.
Aprilynne Pike
Real-life adventure?
I really want to go to France – I feel like that's cheating since that's the setting of my latest book. I would really like to do more mountain climbing. We don't really have mountains in Arizona. I want to do some serious mountain climbing, with some serious ropes on me, so I don't fall. All the adventure, none of the risk.
Fictional adventure?
I want to go to Naria, post White Witch. I fell in love with it as a kid, and I always wanted to check out people's closets when I went to their houses, and just knock on the back and make sure it was there and wasn't a secret passageway.

Adventure quest skills?
I actually have really, really high stamina. I'm a long distance runner, and every couple of years I do a tough mudder, which is a half-marathon length obstacle race. You do it as a team, so it's not about time, it's about working together, and I have loved every single minute of all those that I've done. I'm quite gritty, I'm very gritty, and I can hang in there. I'm gonna survive, and I'm probably gonna run faster than you. *laughs*

Strongest skill?
I've always been told that I'm really good at dialog, and I really think that goes back to the fact that I've been doing theater since I was five. That was my minor in college. When I'm writing a scene with blocks of dialog, I'm always picturing a play. Because with dialog, all you get if you're watching a play is what you hear and what you see. And so some of the best snappy dialog, it's all got to be there in the words. You don't get to see what's in their head. And in a book you can, but if you start off thinking of your dialog as something you can see and something you can hear, then anything you add on can just enhance it even more.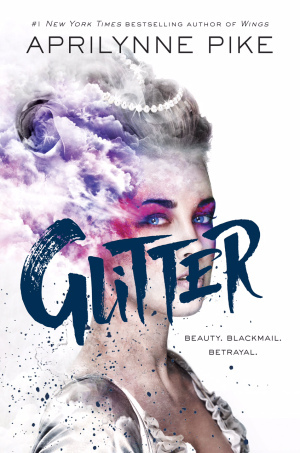 Danielle Paige
Real-life adventure?
I would love to go to the Grand Canyon, and I would love to go to Tokyo because I've never been.

Fictional adventure?
I would like to go to Oz, and I would like to go on Amy's journey because you've got to do it. And I would love to go to my Snow Queen land because I created it and it's new and I want to go there.

Adventure quest skills?
I draw, but that's really not going to help me. I really have no chance of surviving on a real-life adventure. I've had friends tell me that if it's the zombie apocalypse, then they will literally use me as bait. That they will protect me originally, but at some point they will push me ahead of them so that they can save themselves. And they've told me this while watching
The Walking Dead
. We really acknowledge that's who I am – I have no life skills.
Strongest skill?
I would say that I adapt well. I believe that I can write anything because I spent a long time writing soap operas, and one day you'd be writing a couple in a hot tub and the next day you're writing horror books. So I feel like making things that are unbelievable sound believable is my best skill.
Zac Brewer
Real-life adventure?
Honestly, if I could go without the scurvy, I would love to go on a pirate ship. In, like, full garb. I don't want to hurt anyone, but I want take their ship and their stuff. You know what I mean, be a pirate. I want to go back in time and be a pirate without scurvy. *laughs* That's kind of real life, right?

Fictional adventure?
I would like to crash a vampire masquerade ball with real vampires. But I'd have to wear really convincing fangs and not smell human. And if they could just turn me into one, that's be great.
Adventure quest skills?
Well, I don't have any crafting skills. You know what, I'm a fabulous cook. And I can cook with very minimal ingredients. I grew up very, very poor, you get really, really creative, so I think I'd be fine. If we were on an island, no one would starve. We'd be good.

Strongest skill?
I think that my strongest skill is the ability to reach the seemingly unreachable. Those kids that are deemed – that people put the label on – reluctant readers, I have a very strong skill in making them into readers and to reaching them at a very personal level. You have to go to your core, you have to go to the most painful part of yourself and put it on the page very honestly. And you have to sum it up. Don't sum it up with a lot of purple prose and hide it too far behind fiction. Put it right up front because they'll relate to it. Like the Vlad Tod series was about bullying, it's not about vampires, and they can see that through the veil of it. So just be bold and open a wound. That's what it takes.


Thank you, Aprilynne, Danielle, and Zac, for taking the time to chat with me!
I think most of us are relieved that 2016 is finally drawing to a close. I hope you have a festive New Year's Eve that kickstarts a happy and productive 2017!

How would you answer these questions? Any exciting New Year's Eve plans? Share your thoughts in the comments!

Happy reading,

Jocelyn