Next up in my
YALLFest
interview series is
Dhonielle Clayton
, co-author of TINY PRETTY THINGS and SHINY BROKEN PIECES. After chatting with her, I'm amazed at everything she's doing and am convinced she either has a clone, is a robot who doesn't need sleep, or has gotten her
hands on Hermione's Time Turner. She not only co-writes with Sona Charaipotra, but the two of them also run CAKE Literary, and Dhonielle writes her own solo novels, AND she's the COO and Sr. VP of Librarian Services for We Need Diverse Books. Whew, I'm tired just typing that! Let's jump in and find out more about the wonderful things Dhonielle is doing.
Since you co-write with Sona, I'm curious how the process works at the various stages. What does it look like from the initial idea to the final manuscript?
So we brainstorm, or I'll call her and say, "I have an idea!" And then she'll be like, "Oh my God, and add this!" So we always kind of collaborate and put them together. And then she's a plotter and I'm not. I'm a world-building and character person. So she will build the frame, and then I fill in the character details and the world, since that's my wheelhouse. So we really do a divide and conquer thing. And then we usually split up chapters or characters and take responsibility. And then we go back and we're not precious about it, so we edit each other's work. Because her strengths are really plotting, pace, dialog and mine are world-building and character, so we just play to our strengths within each chapter. So it's a lot of fun.
Has there been an AHA! moment along your road to publication where something suddenly sank in and you felt you had the key to writing a novel?
*laughs* No. Every single time I start a book it's painful, and I feel like a fraud. Every time. And I have to return to books that I've written and say, "Oh, I did this. It's okay. I will be okay. It will turn out in some way to be beautiful. But right now, it's trash." So I have not reached that. Maybe ten books in? Right now I'm only four books in, and I'm still in the danger zone.
What are you working on now?
I have a high fantasy from Disney coming out called THE BELLES. It comes out in February of 2018. So I'm working on that, well copy edits. And I'm working on what will be my next fantasy. And then Sona and I will have some news about another co-written project that we have coming.
You and Sona also created CAKE Literary together, which is boutique book development company. So what is CAKE Literary?
It's all about trying to open the door of publishing to other writers who are marginalized and underrepresented in publishing. So we got together and said, "Hey, we've got to show people how we do diversity and how we would have loved to see it as kids, where it's fun, delicious, page-turning stories." So we tried to
come up with a recipe
.
I love the CAKE website. And it made me hungry for cake!
We thought that every time we hung out, we would go eat cake or have cupcakes, and we thought how boring would it be if every time we had to eat the same type of cupcake. And Sona was like that's our thing - it's cake! Because it would be really boring if it came in one flavor, and we want to show different flavors and different kinds of diversity and different ways to do it. So it's a lot of fun, and we get to create from scratch together. It's great.
I saw the reveal of the fantastic cover for THE GAUNTLET the other day. Is this the first project from CAKE that y'all didn't write yourselves?
Yes, it's by Karuna Riazi, and we packaged it, meaning I came up with the idea. I said, "I want to do an inverted
Jumanji
." Because I love the picture book, I love the movie, and I wanted to do it the opposite way. I wanted to go into a game and have to work your way back out to the real world. And I said I wanted to do something with sand and India and the Middle East, and then we found the perfect writer. And we plotted it and really worked with her to make something really beautiful and scary and interesting.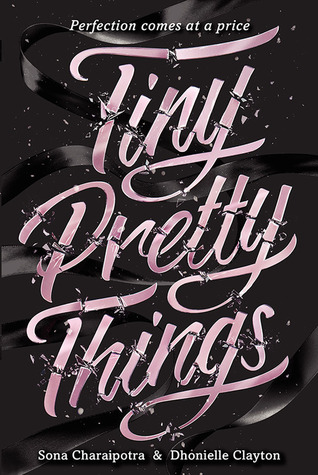 How does the process work?
We do all of the legwork, meaning we do the plotting, we do the pitch, we do the characters, we do all of those things, and then we go find the writer. And we talk to them about what their goals are and if they want to break into publishing or if they're already in publishing and are looking for another way to have like a middle grade if they write YA. And then we do a matching to see if their voices work and see if their goals line up with what we're trying to do too. And then we go forward – we jump in.
How do you work with the authors?
We give them the outline and we hold their hands through the process and whatever they need help with we're there, but we allow them to sort of wade into the water and know that they've got two other editors – two other people there – they're not alone.
Any advice for writers who want to submit to CAKE?
I like meeting people, so most of the people that we've signed up are people that we've met at conferences, at festivals. So if you really want to write for us, come see us, come talk to us. Because what we're finding is that the best people that we've signed up are the ones that we've met or someone who's been a reference to us. I mean,
we do accept submissions
and we look at them and we try to match things, but we've found really good success at meeting people face-to-face. Talking to them and just getting a sense of their heart and what they're into, which is really hard to do electronically. So it's nice to meet people and say, "Well, what are you working on? What are you into?"
Any other upcoming projects besides THE GAUNTLET?
We have a book called LOVE SUGAR MAGIC that will come out in 2018 from Harper. It's about a little girl in a small town of Texas, and her family owns a bakery, and she finds out that her family are kitchen witches. They run a Mexican bakery, and then of course she bungles up the magic. It's a lot of fun.
Do you have any advice for people interested in setting up their own boutique book development company?
You've gotta find your shtick. You've got to figure out how you do things and what your signature is and what makes you different from the other packagers that are out there. Our shtick is diversity and trying to model to publishers ways to do it well.
You're also the COO and Sr. VP of Librarian Services for We Need Diverse Books. I'm sure most people are familiar with WNDB, but remind us how it started.
It was a viral hashtag. Ellen Oh saw an advertisement for a book con of twelve luminaries in children's book publishing, and they were all white, mostly men, and a cat. Grumpy Cat. And she was devastated because she was like there are so many more children's book authors that are luminaries in the field. And then she got a bunch of authors together and said, "We need to start a hashtag about why we need diverse books," and it went viral. And then we decided to make it into a nonprofit so that we could try to target the different areas of publishing to help. And try to get at the problem from many different vantage points.
In light of what's happened since the election, what can we do as writers to help WNDB?
We need diverse books more than ever. Stories save lives. And right now we're going into a time in our country where people's lives are at risk, and so we have to retreat to art. So writers need to write. Artists need to create. That's all we can do. And that's the only way that we can change and have actual change.
What can non-writers do to help WNDB?
You can do lots of things. You can
donate
. You can also request diverse books at your library. You can book talk diverse books.
Give recommendations
. Those are the things that help because we have to get more people reading widely and diversely so they can walk a mile in other people's shoes. That's the problem that we have right now in this country. They don't know each other. We are the same. We need to figure that out. We want the same things. So we need to be able to read about each other, even if we're not in each other's communities, so we can treat each other with respect.
To find lists of diverse books to read and recommend, go here.
Thank you, Dhonielle, for taking the time to chat with me!
As we wait for THE BELLES, make sure you've read her latest, SHINY BROKEN PIECES.
ABOUT THE BOOK
Shiny Broken Pieces
by Sona Charaipotra and Dhonielle Clayton
HarperTeen
Released 7/12/2016
Featuring a diverse cast of characters, plenty of gossip, lies, and scandal,
Shiny Broken Pieces
continues with the soapy drama readers loved in
Tiny Pretty Things
.
June, Bette, and Gigi have given their all to dance at Manhattan's most elite ballet school. Now they are competing one final time for a spot at the prestigious American Ballet Company. With the stakes higher than ever, these girls have everything to lose…and no one is playing nice.
June is starting to finally see herself as a prima ballerina. However, getting what she wants might cost her everything—including the only boy she's ever loved. Legacy dancer Bette is determined to clear her name after she was suspended and accused of hurting her rival, Gigi. Even if she returns, though, will she ever regain the spotlight she craves? And Gigi is not going to let Bette—or the other dancers who bullied her—go unpunished. But as revenge consumes her, Gigi may be the one who pays the price.
After years of grueling auditions, torn ribbons, and broken hearts, it all comes down to this last dance. Who will make the cut? And who will lose her dream forever?
Purchase Shiny Broken Pieces at Amazon
Purchase Shiny Broken Pieces at IndieBound
View Shiny Broken Pieces on Goodreads
ABOUT THE AUTHOR
Born and raised in the suburbs of Washington, D.C., Dhonielle J. Clayton spent much of her childhood hiding beneath her grandmother's dining table with a stack of books. As an English teacher at a ballet academy, Clayton rediscovered her passion for children's and young adult literature. To ground herself in the canon, she pursued her Masters in Children's Literature from Hollins University before receiving her MFA in Writing for Children at the New School. An avid traveler, Dhonielle's lived in several foreign countries, but she's now settled in Harlem, where you'll find her writing late into the night, lurking in libraries, and hunting for the best slice of New York pizza.
---
Which of Dhonielle's books have you read? Have you ever written with a co-author? Have you thought about starting your own boutique book development company? Have you requested diverse books at your library? Share your thoughts about the interview in the comments!
Happy reading,
Jocelyn