The Vault of Dreamers
trilogy, and we're thrilled to have Caragh M. O'Brien here to tell us more about it.
Caragh, how long did you work on THE RULE OF MIRRORS?
I'm not a particularly fast writer to begin with, but writing
The Rule of Mirrors
took me even longer than usual. It took between a year and a half and two years altogether. In fact, there was a point in December 2014 when despite constant work, I knew the novel simply was not coming together, and I pleaded with my editor to grant me more time. She spoke to the team at Roaring Brook and moved the release date half a year later, which isn't something a publisher does lightly. My relief was enormous. The book simply needed more exploration and more drafts. I'm thrilled with the way it finally came together, though, and I know the extra time and effort were well worth it.
What do you hope readers will take away from THE RULE OF MIRRORS?
I hope they have a good time reading it, line-by-line. If readers end up feeling like they have new friends in Rosie, Thea, Linus, and Burnham, I'll be happy.
How long or hard was your road to publication? How many books did you write before this one, and how many never got published?
I wrote for decades before I wrote my first YA novel,
Birthmarked
, and found I should leave teaching to write full time. Along the way, I published half a dozen romance novels, and I also wrote half a dozen other novels that weren't published at all. I reached a point where I gave up expecting ever to publish any of my work, and that was freeing. Then I continued only for the satisfaction of the art, and for the chance to explore my own ideas. I'm still trying to figure out what I'm doing, frankly.
What are you working on now?
These days, I'm working on the third novel in the Vault of Dreamers series. First drafts are hard for me and full of dead ends. I have some promising ideas to play with, though, and I'm hoping they lead somewhere interesting.
ABOUT THE BOOK
The Rule of Mirrors
by Caragh M. O'Brien
Hardcover
Roaring Brook Press
Released 2/16/2016
The entire country was watching when Rosie Sinclair was expelled from Forge, the prestigious arts school that doubles as a reality TV show. But few know how Dean Berg was mining students' dreams in laboratories deep below the school. And no one, least of all the Dean himself, knows that when Rosie's dreams were seeded into the mind of another patient, Rosie's consciousness woke up in that body--a girl far from Forge, a girl with a completely different life from Rosie, a girl who is pregnant.
Told from alternating points of view between Rosie as she makes sense of her new identity and the shattered subconscious that still exists in her old body, this sequel to The Vault of Dreamers will keep readers on the edge of their seats and leave them hungry for more.
Purchase The Rule of Mirrors at Amazon
Purchase The Rule of Mirrors at IndieBound
View The Rule of Mirrors on Goodreads
ABOUT THE AUTHOR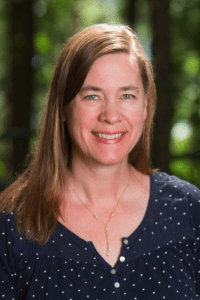 Caragh M. O'Brien is the author of the BIRTHMARKED trilogy and THE VAULT OF DREAMERS, both from Macmillan/Roaring Brook Press. Born in St. Paul, Minnesota, Ms. O'Brien was educated at Williams College and earned her MA from Johns Hopkins University. She recently resigned from teaching high school English in order to write young adult novels.
--
Have you had a chance to read THE RULE OF MIRRORS yet? What do you do when you know a novel is not coming together? Do you write for the chance to explore your own ideas? Share your thoughts about the interview in the comments!
Happy reading,
Jocelyn, Shelly, Martina, Erin, Susan, Sam, Lindsey, Sarah, Sandra, Kristin, and Anisaa