eighteen
new books releasing this week, of which we have giveaways for six. Also below are the twelve winners from last week's giveaway. And be sure to come back later in the week to win a copy of David Almond's new release,
A Song for Ella Grey
.
Happy reading,
Lindsey, Martina, Sam, Jocelyn, Erin, Lisa, Shelly, Susan, Elizabeth, Kristin, Sandra and Anisaa
YA BOOK GIVEAWAYS THIS WEEK
Dark Tide
by Jennifer Donnelly
Signed Hardcover Giveaway

International
Disney-Hyperion
Released 10/13/2015
Once a lost and confused princess, Serafina is now a confident leader of the Black Fin Resistance (BFR). While she works on sabotaging her enemy and enlisting allies for battle, her friends face challenges of their own. Ling is in the hold of Rafe Mfeme's giant trawler, on her way to a prison camp. Becca meets up with Astrid and learns why the Ondalinian mermaid is always so angry: she is hiding a shameful secret. Ava can't return home, because death riders await her arrival. And it is getting more and more difficult for Mahdi, Serafina's betrothed, to keep up the ruse that he is in love with Lucia Volerno. If Lucia's parents become suspicious, his life--and all of Sera's hopes--will be extinguished. Political intrigue, dangerous liaisons, and spine-tingling suspense swirl like a maelstrom in this penultimate book in the WaterFire saga
Author Question: What is your favorite thing about Dark Tide?
My favorite thing about DARK TIDE is Astrid. She's a difficult, angry, elusive character and in DARK TIDE, we find out why she's all these things. Astrid's carrying a heavy burden -- a shameful secret -- and it's finally revealed in DARK TIDE. She learns, with the help of her new friend Becca, that when you keep a dark secret, that secret keeps you.
Purchase Dark Tide at Amazon
Purchase Dark Tide at IndieBound
View Dark Tide on Goodreads
* * * *
Darkthaw
by Kate A. Boorman
Signed Hardcover Giveaway

International
Amulet Books
Released 10/13/2015
For as long as Emmeline can remember, she's longed to leave the isolated world of the settlement and explore the wilderness that calls to her in her dreams. And now that the Council has fallen, she will finally, finally get that chance. With First Peoples guide Matisa at her side, Emmeline rallies a brave group to join her on her quest into the unknown, including her beloved Kane and his two younger brothers.
But the journey soon proves far more dangerous than Emmeline anticipated—with warring clans, slavers, colonists, disease, and natural disasters seemingly at every turn. After putting so many lives in danger, she starts to doubt everything she once knew. Did she make the right choice to leave the settlement—and can her relationship with Kane survive the ordeal? Matisa insists that to set things right and to fight the evil that is bringing all this danger and turmoil to the forest, Emmeline must journey to Matisa's people—even if that means leaving Kane behind.
Author Question: What is your favorite thing about Darkthaw?
My favourite thing about DARKTHAW is that it is a tale of adventure into the unknown. My main character, Emmeline, is entering brand new territory; she is heading out into the wild places she's always wondered about. There is so much possibility but there is also so much danger. I'm a fan of survival stories, and so taking my characters on a journey into new and wonderful places and also dark and scary places was really thrilling for me. I love the spooky wilderness, I love heroic moments, and I love tension. There is plenty of all of that. In fact, DARKTHAW is the disaster book of the series in many ways, with everything going wrong that could, but it is also the book in which Emmeline and the characters around her find out things about themselves that enable them to survive. Being forced to make choices under dire circumstances, I think, is a great opportunity for a character to reveal his/her true self. So I would say there is a lot of that kind of revelation during this journey into the unknown.
Purchase Darkthaw at Amazon
Purchase Darkthaw at IndieBound
View Darkthaw on Goodreads
* * * *
Trust Me, I'm Trouble
by Mary Elizabeth Summer
Signed Hardcover Giveaway

International
Delacorte Press
Released 10/13/2015
The sequel to TRUST ME, I'M LYING.
Staying out of trouble isn't possible for Julep Dupree. She has managed not to get kicked out of her private school, even though everyone knows she's responsible for taking down a human-trafficking mob boss—and getting St. Agatha's golden-boy Tyler killed in the process. Running cons holds her guilty conscience at bay, but unfortunately, someone wants Julep to pay for her mistakes . . . with her life.
Against her better judgment, Julep takes a shady case that requires her to infiltrate a secretive organization that her long-gone mother and the enigmatic blue fairy may be connected to. Her best friend, Sam, isn't around to stop her, and Dani, her one true confidante, happens to be a nineteen-year-old mob enforcer whose moral compass is as questionable as Julep's. But there's not much time to worry about right and wrong—or to save your falling heart—when there's a contract on your head.
Murders, heists, secrets and lies, hit men and hidden identities . . . If Julep doesn't watch her back, it's her funeral. No lie.
Author Question: What is your favorite thing about Trust Me, I'm Trouble?
My favorite thing about TRUST ME, I'M TROUBLE is also the thing I am most proud of. Julep, our intrepid antiheroine, develops a romantic attachment to someone completely unexpected. So much so that it took both my agent and my editor by surprise when they found out. The interesting part for me as an author is that I made every effort to lay a firm foundation for it textually in the first book. There are plenty of hints in TRUST ME, I'M LYING that point to their relationship happening eventually, but to this day, only one person (that I know of, at least) has figured it out prior to reading the second book. But it's not the surprise factor that I love the most, it's the relationship itself. I love both characters intensely and delighted in both tormenting them and giving them glimmers of happiness.

The irony of it all, though, is that, generally speaking, writing romance for me is like pulling out my own teeth. Rarely does it come naturally to me. But in this case, it flowed onto the page as if the characters were writing it themselves. I won't tell you who it is, just in case you prefer not to be spoiled. But know this: this love story is not for the faint of heart. It's brave and uncompromising and could ruin how you view the world. Don't say I didn't warn you.
Purchase Trust Me, I'm Trouble at Amazon
Purchase Trust Me, I'm Trouble at IndieBound
View Trust Me, I'm Trouble on Goodreads
* * * *
Blue Voyage
by Diana Renn
Hardcover Giveaway

U.S. Only
Viking Books for Young Readers
Released 10/13/2015
An intricately crafted mystery set in the contemporary Middle East.
Zan is a politician's daughter and an adrenaline junkie. Whether she's rock climbing or shoplifting, she loves to live on the edge. But she gets more of a rush than she bargained for on a forced mother–daughter bonding trip to Turkey, where she finds herself in the crosshairs of an antiquities smuggling ring. These criminals believe that Zan can lead them to an ancient treasure that's both priceless and cursed. Until she does so, she and her family are in grave danger. Zan's quest to save the treasure—and the lives of people she cares about—leads her from the sparkling Mediterranean, to the bustle of Istanbul's Grand Bazaar, to the eerie and crumbling caves of Cappadocia. But it seems that nowhere is safe, and there's only so high she can climb before everything comes tumbling down.
Author Question: What is your favorite thing about Blue Voyage?
My favorite thing about BLUE VOYAGE is Zan's personal journey: her reclaiming of her strength and identity, her gradual acceptance of her authentic self. All of my international mysteries feature a teen sleuth who is piecing together clues about her own identity as well as a mystery; all my characters are on personal journeys as well as geographical ones. But I feel that in this book I got the balance just right, and I was most invested in Zan's outcome—maybe because her personal circumstances were the most challenging out of all my characters.
Purchase Blue Voyage at Amazon
Purchase Blue Voyage at IndieBound
View Blue Voyage on Goodreads
* * * *
The Beast of Cretacea
by Todd Strasser
Hardcover Giveaway

U.S. Only
Candlewick
Released 10/13/2015
Master storyteller Todd Strasser reimagines the classic tale of Moby Dick as set in the future—and takes readers on an epic sci-fi adventure.
When seventeen-year-old Ishmael wakes up from stasis aboard the Pequod, he is amazed by how different this planet is from the dirty, dying, Shroud-covered Earth he left behind. But Ishmael isn't on Cretacea to marvel at the fresh air, sunshine, and endless blue ocean. He's here to work, risking his life to hunt down great ocean-dwelling beasts to harvest and send back to the resource-depleted Earth. Even though easy prey abounds, time and again the chase boat crews are ordered to ignore it in order to pursue the elusive Great Terrafin. It's rumored that the ship's captain, Ahab, lost his leg to the beast years ago, and that he's now consumed by revenge. But there may be more to Captain Ahab's obsession. Dark secrets and dangerous exploits swirl around the pursuit of the beast, and Ishmael must do his best to survive—if he can.
Author Question: What is your favorite thing about The Beast of Cretacea?
The Beast is my first science fiction adventure novel, although I prefer to call it cli-fi (climate fiction) because it speaks to very real climate and environmental issues here on earth. One of my favorite things about it was having the opportunity and freedom to create the world, Cretacea, where much of the story takes place. It was fun to have the option to making some aspects of that world quite similar to our own Earth, and other aspects quite different.
Purchase The Beast of Cretacea at Amazon
Purchase The Beast of Cretacea at IndieBound
View The Beast of Cretacea on Goodreads
* * * *
The Emperor of Any Place
by Tim Wynne-Jones
Hardcover Giveaway

U.S. Only
Candlewick
Released 10/13/2015
The ghosts of war reverberate across the generations in a riveting, time-shifting story within a story from acclaimed thriller writer Tim Wynne-Jones.
When Evan's father dies suddenly, Evan finds a hand-bound yellow book on his desk—a book his dad had been reading when he passed away. The book is the diary of a Japanese soldier stranded on a small Pacific island in WWII. Why was his father reading it? What is in this account that Evan's grandfather, whom Evan has never met before, fears so much that he will do anything to prevent its being seen? And what could this possibly mean for Evan? In a pulse-quickening mystery evoking the elusiveness of truth and the endurance of wars passed from father to son, this engrossing novel is a suspenseful, at times terrifying read from award-winning author Tim Wynne-Jones.
Author Question: What is your favorite thing about The Emperor of Any Place?
This is a tricky question, like asking a guy what he most loves about his girlfriend. I'm going to go with its nose: I love the EMPEROR's nose. Kidding. What I suppose is my favorite thing about THE EMPEROR OF ANY PLACE is that it somehow survived a very lengthy and complex writing process. I've never written thirteen drafts of a novel before. That's a lot of revising! At one point the book was literally twice as long and there were multiple points of view -- I mean a dozen or more -- so it was really, really complicated. I wrote huge backstories for all the characters, very little of which is left in the novel, but I needed to know the characters deeply in order to figure out what they were about and why they would act the way they do. It took a long time to find the story I wanted to tell, to separate out the strands of the story that led to the heart of the mystery. Maybe I should learn to outline, but that's not really the way I work. I write to discover; I write to surprise myself. When I finally found my way to this story, it was a fabulous surprise, well worth all those drafts and three years of work.
Purchase The Emperor of Any Place at Amazon
Purchase The Emperor of Any Place at IndieBound
View The Emperor of Any Place on Goodreads
YA BOOK GIVEAWAYS LAST WEEK: WINNERS
Last week, we trialled a system in which winners could have a say in the books they received. To the winners below who will be receiving one of their first preferences - we're so happy for you! As giveaways are run on a first-out-of-the-hat basis however, please keep in mind that there are no guarantees.
A Madness So Discreet by Mindy McGinnis
- Amanda M.
An Inheritance of Ashes by Leah Bobet
- Penny O. & April C.
Awakening by Catrina Burgess
- Kim P.
Future Perfect by Jen Larsen
- Emma M.
Gathering Deep by Lisa Maxwell
- Alisha S.
Romancing the Dark in the City of Light by Ann Jacobus
- Alexis C.
The Detour by S.A. Bodeen
- Fantasy Angel
The Edge by Roland Smith
- Kaitlyn H. & Sydney P.
The Sleepwalker by Robert Muchamore
- Adreana T.
We'll Never Be Apart by Emiko Jean
- Natasha D.
MORE YOUNG ADULT FICTION IN STORES NEXT WEEK WITH AUTHOR INTERVIEWS
A Song for Ella Grey
by David Almond
Hardcover
Delacorte Press
Released 10/13/2015
David Almond, recipient of the prestigious Hans Christian Andersen Award, a Printz Honor for Skellig, and the Printz Award for Kit's Wilderness, has crafted an enchanting modern take on the myth of Orpheus and Eurydice.
Written in lyrical prose, this novel for fans of epic romances and mythology retellings explores themes of love, loss, fate, and destiny set against the dramatic and diverse backdrop of Northern England.
Claire and Ella and their friends are bound by ties so strong they seem unbreakable. Then the strange and handsome Orpheus strolls onto the beach, and he sings them all into an astonishing new understanding of themselves. Ella is caught the hardest, fastest, deepest—and Claire feels the pain of looking on.
Raw, emotional, lyrical, funny, and true, A Song for Ella Grey is a tale of modern teenagers and their joys, troubles, and desires. It's a story of first love, a love that draws on ancient mythic forces. A love that leads Ella, Orpheus, and Claire to the gates of Death and beyond.
Author Question: What is your favorite thing about A Song for Ella Grey?
My favorite thing was writing the series of crucial moments: Ella running from the classroom to Orpheus; Ella hearing his voice for the first time (through a cellphone); Orpheus singing on the beach as the birds come from the sky and the seals come from the sea; the 'wedding'; Ella's sudden death; Orpheus' journey through the terrifying darkness to the underworld; his return with Ella just behind; his own death.
Purchase A Song for Ella Grey at Amazon
Purchase A Song for Ella Grey at IndieBound
View A Song for Ella Grey on Goodreads
* * * *
Ice Like Fire
by Sara Raasch
Hardcover
Balzer + Bray
Released 10/13/2015
It's been three months since the Winterians were freed and Spring's king, Angra, disappeared—thanks largely to the help of Cordell.
Meira just wants her people to be safe. When Cordellan debt forces the Winterians to dig their mines for payment, they unearth something powerful and possibly dangerous: Primoria's lost chasm of magic. Theron sees this find as an opportunity—with this much magic, the world can finally stand against threats like Angra. But Meira fears the danger the chasm poses—the last time the world had access to so much magic, it spawned the Decay. So when the king of Cordell orders the two on a mission across the kingdoms of Primoria to discover the chasm's secrets, Meira plans to use the trip to garner support to keep the chasm shut and Winter safe—even if it means clashing with Theron. But can she do so without endangering the people she loves?
Mather just wants to be free. The horrors inflicted on the Winterians hang fresh and raw in Januari—leaving Winter vulnerable to Cordell's growing oppression. When Meira leaves to search for allies, he decides to take Winter's security into his own hands. Can he rebuild his broken kingdom and protect them from new threats?
As the web of power and deception weaves tighter, Theron fights for magic, Mather fights for freedom—and Meira starts to wonder if she should be fighting not just for Winter, but for the world.
Author Question: What is your favorite thing about Ice Like Fire?
My favorite thing about ICE LIKE FIRE is that it explores Meira from a totally different angle than SNOW LIKE ASHES. (SLA spoilers ahead) In SLA, we got to see Meira as Warrior Meira, but in ILF, she's completely switched gears into Queen Meira, which makes a lot of her reactions more political and thoughtful and less . . . fighty, hehe. Which was also sad for me, because I LOVE writing fight scenes, but the series really needed this gear-switch to give Meira a chance to fully realize what it means to be a leader, and that you can't just go chopping people's heads off all the time.
Purchase Ice Like Fire at Amazon
Purchase Ice Like Fire at IndieBound
View Ice Like Fire on Goodreads
MORE YOUNG ADULT NOVELS NEW IN STORES NEXT WEEK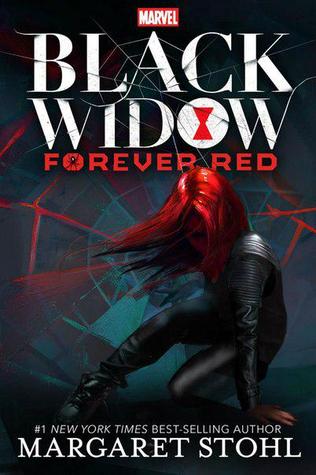 Black Widow Forever Red
by Margaret Stohl
Hardcover
Marvel Press
Released 10/13/2015
Natasha Romanoff is one of the world's most lethal assassins. Trained from a young age in the arts of death and deception, Natasha was given the title of Black Widow by Ivan Somodorov, her brutal teacher at the Red Room, Moscow's infamous academy for operatives.
Ava Orlova is just trying to fit in as an average Brooklyn teenager, but her life has been anything but average.The daughter of a missing Russian quantum physicist, Ava was once subjected to a series of ruthless military experiments--until she was rescued by Black Widow and placed under S.H.I.E.L.D. protection. Ava has always longed to reconnect with her mysterious savior, but Black Widow isn't really the big sister type.
Until now.
When children all over Eastern Europe begin to go missing, and rumors of smuggled Red Room tech light up the dark net, Natasha suspects her old teacher has returned--and that Ava Orlova might be the only one who can stop him. To defeat the madman who threatens their future, Natasha and Ava must unravel their pasts. Only then will they discover the truth about the dark-eyed boy with an hourglass tattoo who haunts Ava's dreams. . . .
Black Widow: Forever Red features all the heart-pounding adventure readers expect from Marvel, written by #1 New York Times best-selling author Margaret Stohl. Uncover a new side of the Marvel Universe that will thrill loyal fans and newcomers alike, as Stohl reveals the untold story of Black Widow for the very first time.
Purchase Black Widow Forever Red at Amazon
Purchase Black Widow Forever Red at IndieBound
View Black Widow Forever Red on Goodreads
* * * *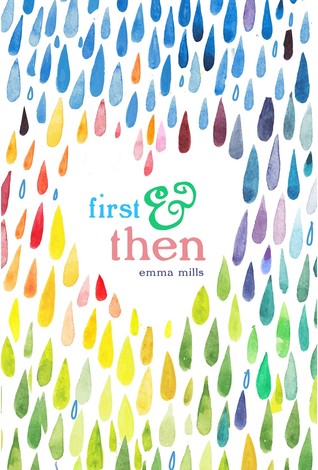 First & Then
by Emma Mills
Hardcover
Henry Holt and Co.
Released 10/13/2015
Devon Tennyson wouldn't change a thing. She's happy watching Friday night games from the bleachers, silently crushing on best friend Cas, and blissfully ignoring the future after high school. But the universe has other plans. It delivers Devon's cousin Foster, an unrepentant social outlier with a surprising talent for football, and the obnoxiously superior and maddeningly attractive star running back, Ezra, right where she doesn't want them first into her P.E. class and then into every other aspect of her life.
Pride and Prejudice meets Friday Night Lights in this contemporary novel about falling in love with the unexpected boy, with a new brother, and with yourself.
Purchase First & Then at Amazon
Purchase First & Then at IndieBound
View First & Then on Goodreads
* * * *
Juba!
by Walter Dean Myers
Hardcover
Amistad
Released 10/13/2015
In New York Times bestselling author Walter Dean Myers's last novel, he delivers a gripping story based on the life of a real dancer known as Master Juba, who lived in the nineteenth century.
This engaging historical novel is based on the true story of the meteoric rise of an immensely talented young black dancer, William Henry Lane, who influenced today's tap, jazz, and step dancing. With meticulous and intensive research, Walter Dean Myers has brought to life Juba's story.
The novel includes photographs, maps, and other images from Juba's time and an afterword from Walter Dean Myers's wife about the writing process of Juba!
Purchase Juba! at Amazon
Purchase Juba! at IndieBound
View Juba! on Goodreads
* * * *
MARTians
by Blythe Woolston
Hardcover
Candlewick
Released 10/13/2015
In a near-future world of exurban decay studded with big box stores, daily routine revolves around shopping—for those who can. For Zoë, the mission is simpler: live.
Last girl Zoë Zindleman, numerical ID 009-99-9999, is starting work at AllMART, where "your smile is the AllMART welcome mat." Her living arrangements are equally bleak: she can wait for her home to be foreclosed and stripped of anything valuable now that AnnaMom has moved away, leaving Zoë behind, or move to the Warren, an abandoned strip-mall-turned-refuge for other left-behinds. With a handful of other disaffected, forgotten kids, Zoë must find her place in a world that has consumed itself beyond redemption. She may be a last girl, but her name means "life," and Zoë isn't ready to disappear into the AllMART abyss. Zoë wants to live.
Purchase MARTians at Amazon
Purchase MARTians at IndieBound
View MARTians on Goodreads
* * * *
Newt's Emerald: Magic, Maids, and Masquerades
by Garth Nix
Hardcover
Katherine Tegen Books
Released 10/13/2015
Lady Truthful will inherit her family's most valued heirloom on her eighteenth birthday. Until the Newington Emerald is stolen.
Lady Truthful, nicknamed "Newt" by her boy cousins, discovers that to her horror, the people closest to her have been framed for the theft. But Newt won't let their reputations be damaged by rumors from a false accusation. Her plan is simple: go to London to recover the missing jewel. Despite her best intentions, a young lady travelling alone is frankly unacceptable behavior. So Newt and her aunt devise another plan…one that entails men's clothing and a mustache.
While in disguise, Truthful encounters the handsome but shrewd major Harnett, who to her amazement volunteers to help find the missing emerald under the assumption that she is a man, Henri de Vienne. But once she and her unsuspecting ally are caught up in a dangerous adventure, Truthful realizes something else is afoot: the beating of her heart.
Truthful has far more than romantic complications to worry about. The stolen emerald is no ordinary heirloom-it is the source of the family's luck and has the power to yield vast magic. It would be completely disastrous if it fell into the wrong hands. The fate of England depends on Truthful securing the emerald.
Purchase Newt's Emerald: Magic, Maids, and Masquerades at Amazon
Purchase Newt's Emerald: Magic, Maids, and Masquerades at IndieBound
View Newt's Emerald: Magic, Maids, and Masquerades on Goodreads
* * * *
No True Echo
by Gareth P. Jones
Hardcover
Amulet Books
Released 10/13/2015
Eddie thinks nothing ever happens in his small, boring town. Every day is exactly the same, down to what the bus driver will say when he picks each kid up in the morning. But then, one day, someone new, and very pretty, walks onto the bus. At least, Eddie thinks she's new, but there is something oddly familiar about Scarlett. Intrigued (and smitten), Eddie starts to follow Scarlett—and what he discovers is odder still. Scarlett is a Senior Echo Time Agent from the future, come to his town to investigate the origin of time travel, which, unbeknownst to Eddie, was invented right in his hometown, by someone he knew. Soon Eddie is swept up in the investigation and in time. But time travel is a dangerous business, and Eddie will learn more than he wants to know about his long-dead mother.
This psychologically rich thriller redefines the time travel novel for a teen audience.
Purchase No True Echo at Amazon
Purchase No True Echo at IndieBound
View No True Echo on Goodreads
* * * *
The Devil and Winnie Flynn
by Micol Ostow
Hardcover
Soho Teen
Released 10/13/2015
Seventeen-year-old Winnie Flynn, a closet horror fan with a starkly realistic worldview, has never known her mom's sister, Maggie: a high-profile reality TV producer. But in the wake of her mother's suicide, Winnie is recruited by Maggie to spend a summer in New Jersey, working as a production assistant on her current hit: Fantastic, Fearsome. At first Winnie figures that she has nothing to lose; her father has checked out, and Maggie is the only family she has left. But things get increasingly weird on set as Winnie is drawn into a world of paranormal believers and non-believers alike. Soon she learns a paranormal ability of her own: she can psychically detect lies. The things she discovers threaten her plan to stay under the radar, and may provide clues to her mother's death.
Told as an ongoing letter to a friend, with illustrations that offer clues throughout, Winnie's story is both a heartrending mystery and a pop culture critique in the vein of Libba Bray's Going Bovine and Beauty Queens—supplemented with illustrations throughout that recall the quirky, dark, and distinct aesthetics of Ransom Riggs's Miss Peregrine's Home for Peculiar Children.
Purchase The Devil and Winnie Flynn at Amazon
Purchase The Devil and Winnie Flynn at IndieBound
View The Devil and Winnie Flynn on Goodreads
* * * *
The Immortal Heights
by Sherry Thomas
Hardcover
Balzer + Bray
Released 10/13/2015
In a pursuit that has spanned continents, Iolanthe, Titus, and their friends have always managed to remain one step ahead of the forces of Atlantis. But now the Bane, the monstrous tyrant who bestrides the entire mage world, has issued his ultimatum: Titus must hand over Iolanthe, or watch as his entire realm is destroyed in a deadly rampage. Running out of time and options, Iolanthe and Titus must act decisively to deliver a final blow to the Bane, ending his reign of terror for good.
However, getting to the Bane means accomplishing the impossible—finding a way to infiltrate his crypt in the deepest recesses of the most ferociously guarded fortress in Atlantis. And everything is only made more difficult when new prophecies come to light, foretelling a doomed effort....
Iolanthe and Titus will put their love and their lives on the line. But will it be enough?
With The Immortal Heights, Sherry Thomas brings the acclaimed Elemental Trilogy to its breathtaking conclusion.
Purchase The Immortal Heights at Amazon
Purchase The Immortal Heights at IndieBound
View The Immortal Heights on Goodreads
* * * *
The Rose Society
by Marie Lu
Hardcover
G.P. Putnam's Sons Books for Young Readers
Released 10/13/2015
From New York Times bestselling author Marie Lu comes the second book in the exhilarating Young Elites.
Once upon a time, a girl had a father, a prince, a society of friends. Then they betrayed her, and she destroyed them all.
Adelina Amouteru's heart has suffered at the hands of both family and friends, turning her down the bitter path of revenge. Now known and feared as the White Wolf, she and her sister flee Kenettra to find other Young Elites in the hopes of building her own army of allies. Her goal: to strike down the Inquisition Axis, the white-cloaked soldiers that murdered her love, the Crown Prince Enzo Valenciano.
But Adelina is no heroine. Her powers, fed only by fear and hate, have started to grow beyond her control. She does not trust her newfound Elite friends. Teren Santoro, leader of the Inquisition, wants her dead. And her former friends, Raffaele and the Dagger Society, want to stop her thirst for vengeance. Adelina struggles to cling to the good within her. But how can someone be good, when her very existence depends on darkness?
Purchase The Rose Society at Amazon
Purchase The Rose Society at IndieBound
View The Rose Society on Goodreads
* * * *
Truly Madly Famously
by Rebecca Serle
Hardcover
Poppy
Released 10/13/2015
In this romantic sequel to Famous in Love, new Hollywood "It Girl" Paige must navigate love with her co-stars, both on and off screen and all in the public eye.
Lights, camera, love!
After being plucked from obscurity, Hollywood's newest starlet, Paige Townsen, has a hit film to her name and Rainer Devon on her arm. But being half of the world's most famous couple comes with a price, and soon Paige finds herself dodging photographers; hiding her feelings for her other costar, Jordan Wilder; and navigating tabloid scandals that threaten to tear her and Rainer apart-and end her career as quickly as it began.
Rebecca Serle's sequel to Famous in Love is filled with the kind of celebrity drama and swoon-worthy romance fit for the silver screen.
Purchase Truly Madly Famously at Amazon
Purchase Truly Madly Famously at IndieBound
View Truly Madly Famously on Goodreads
a Rafflecopter giveaway