Heather, what was your inspiration for writing LOCK & MORI?
I read an article about nemesis relationships in literature that used the relationship between Sherlock and Moriarty as one of the examples. The writer pointed out that the only information we have about Moriarty from the canon comes from Sherlock, because no one else meets Moriarty, not even Watson. I hadn't noticed that when I read the books and stories as a kid, so I went back and reread that story. I started to think, what if Sherlock lied to Watson for some reason? What if Sherlock and Moriarty had known each other in their past, had maybe even been close friends? What if something had happened in their past that turned them into enemies?
And, of course, that morphed and changed until it eventually became LOCK & MORI. But that article was definitely the inspiration!
What scene was really hard for you to write and why, and is that the one of which you are most proud? Or is there another scene you particularly love?
Mori's father is physically and verbally abusive in the story, and those scenes for me were the hardest to write. I can be a bit of a delicate flower when it comes to violence, especially violence against children. I luckily had a couple of friends who were generous enough to share with me their own experiences and who offered to look over the scenes. I'm so, so grateful for them.
My favorite scenes to write were probably all of the scenes that took place in rental boats out on the Regent's Park lake. But the one that stands out the most is the scene where Lock asks Mori if she's a feminist. Crafting her ideals and his reactions was really, really fun.
What's your writing ritual like? Do you listen to music? Work at home or at a coffee shop or the library, etc?
I mostly write at home, though a change of venue can help if I'm feeling a little blocked, or like I'm not being as productive as I need to be. I always listen to music. I have a playlist for every project, and I need the noise to help me to tune out all the little distractions and focus in on the words. I don't have much of a ritual. I basically just make sure I have something to drink and the music on, then open up my document and start writing. Swedish Fish, if I'm feeling indulgent. A cuddling cat or two, if I'm feeling anxious. Twitter, if I'm feeling slightly whiny. ;)
What are you working on now?
I'm working on Lock & Mori book 2 now!
ABOUT THE BOOK
Lock & Mori
by Heather W. Petty
Hardcover
Simon & Schuster Books for Young Readers
Released 9/15/2015
In modern-day London, two brilliant high school students, one Sherlock Holmes and a Miss James "Mori" Moriarty, meet. A murder will bring them together. The truth very well might drive them apart.
Before they were mortal enemies, they were much more.
FACT: Someone has been murdered in London's Regent's Park. The police have no leads.
FACT: Miss James "Mori" Moriarty and Sherlock "Lock" Holmes should be hitting the books on a school night. Instead, they are out crashing a crime scene.
FACT: Lock has challenged Mori to solve the case before he does. Challenge accepted. FACT: Despite agreeing to Lock's one rule--they must share every clue with each other--Mori is keeping secrets.
OBSERVATION: Sometimes you can't trust the people closest to you with matters of the heart. And after this case, Mori may never trust Lock again.
Purchase Lock & Mori at Amazon
Purchase Lock & Mori at IndieBound
View Lock & Mori on Goodreads
ABOUT THE AUTHOR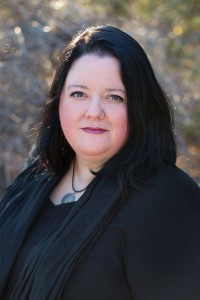 Heather Petty has been obsessed with mysteries since she was twelve, which is when she decided that stories about murders in London drawing rooms and English seaside villages were far superior to all other stories. Lock & Mori is her first novel. She lives in Reno, Nevada with her husband, daughter, and four hopelessly devious cats. You can visit her online at heatherwpetty.com.
Have you had a chance to read LOCK & MORI yet? Do you have friends who share their experiences to help make your writing more authentic? Does a change of venue help if you're blocked?
Happy reading,
Jocelyn, Shelly, Martina, Erin, Lisa, Susan, Jen, Sam, Lindsey, Sandra, Kristin, and Anisaa