Persuasion will be out in less than two months. And since the paperback of Compulsion just released, we're combining both those things along with a thank you to lovely readers and doing a pre-order giveaway. But mostly, we're playing a GAME. Because two months out from release and coming up on the revision deadline for book three, I need some fun.
Ready? Here's the
fun part. You know by now that Barrie Watson has a gift for finding lost things. And since Eight Beaufort's gift is knowing what Barrie wants, when Barrie needs to develop her gift and test its limits in
Persuasion
, Eight symbolically gives her a book of word search puzzles. That makes it fitting that the pre-order incentive for Persuasion is a word search, doesn't it? : )
There are thirteen code words that relate to Persuasion and the Heirs of Watson Island series.
From 8/31 to 9/11, the Compulsion blog tour will reveal the code word or words that will unlock a special page here on the website that day.
The blog tour schedule will be updated daily with direct links to the posts so that you can visit every stop. You can find it here: http://martinaboone.com/index.php/books/downloadables/tour/
There are three big giveaways that are part of the tour as well–those are separate and on top of the basic pre-order incentive giveaways.
As a code word unlocks a page, you can go to that page to download free items. There will be stickers, a DYI origami bookmark, beautiful wallpapers, and more.
To unlock a page, replace the word CODEWORD in the following URL with the actual code and type or copy the whole thing into the address bar of your web browser: http://martinaboone.com/index.php/books/downloadables/CODEWORD
ALL pages will be unlocked by 9/11.
All downloads are free, and most are available whether or not you pre-order.
A few downloads will only be available with a pre-order receipt or order number.
Wherever you need a pre-order receipt, there's also a special Rafflecopter with additional AMAZING giveaways.
With pre-order, a limited number of people will also receive a signed bookplate and beautiful signed Compulsion and Persuasion charm bookmarks with ribbons.
And here are the blog tour prizes!
Prize One–The person who best answers the question(s) on the blog tour will receive: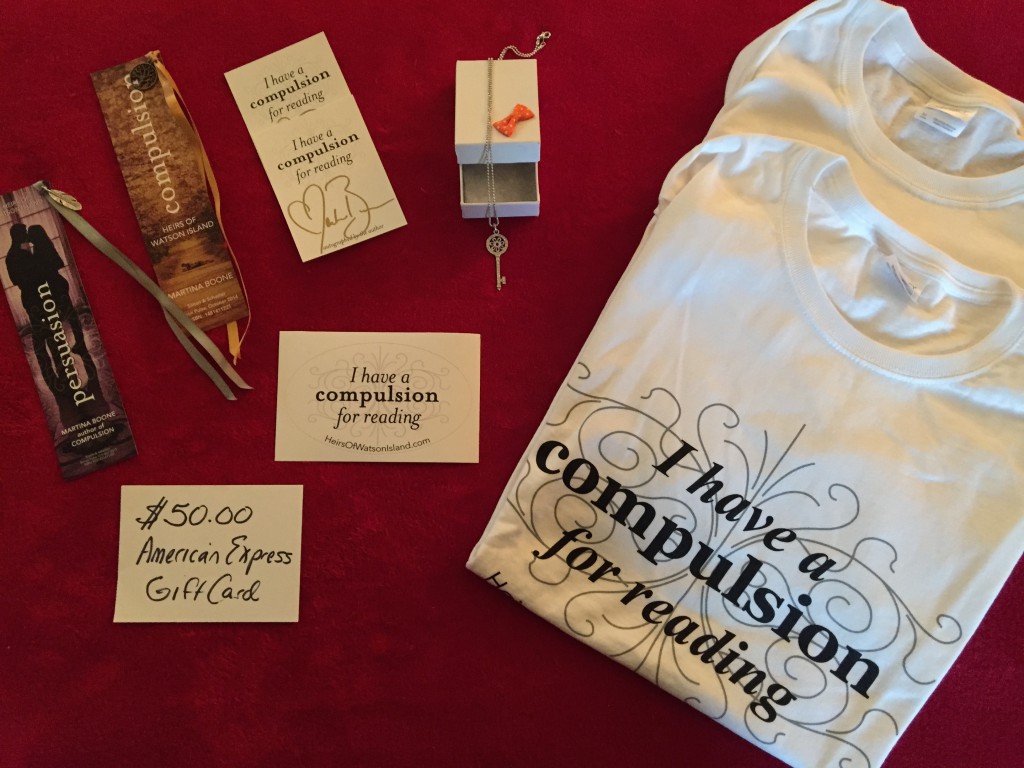 Prize Two–A random winner from among those who find all the code words in the scavenger hunt will receive: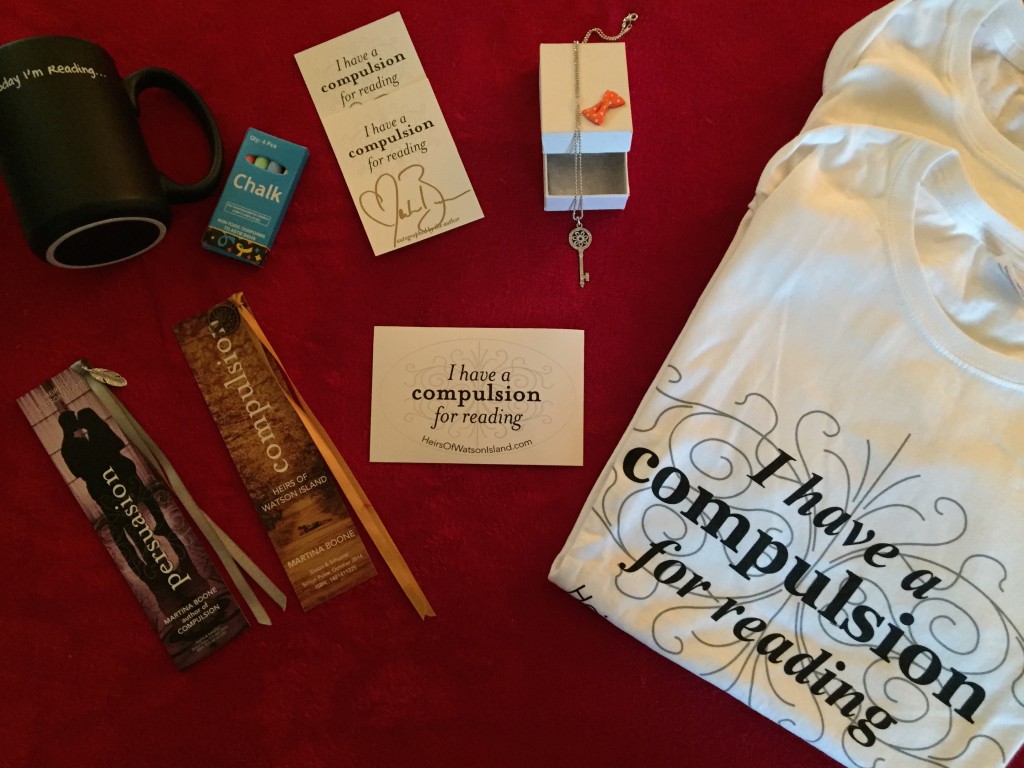 Prize Three–A random winner will receive: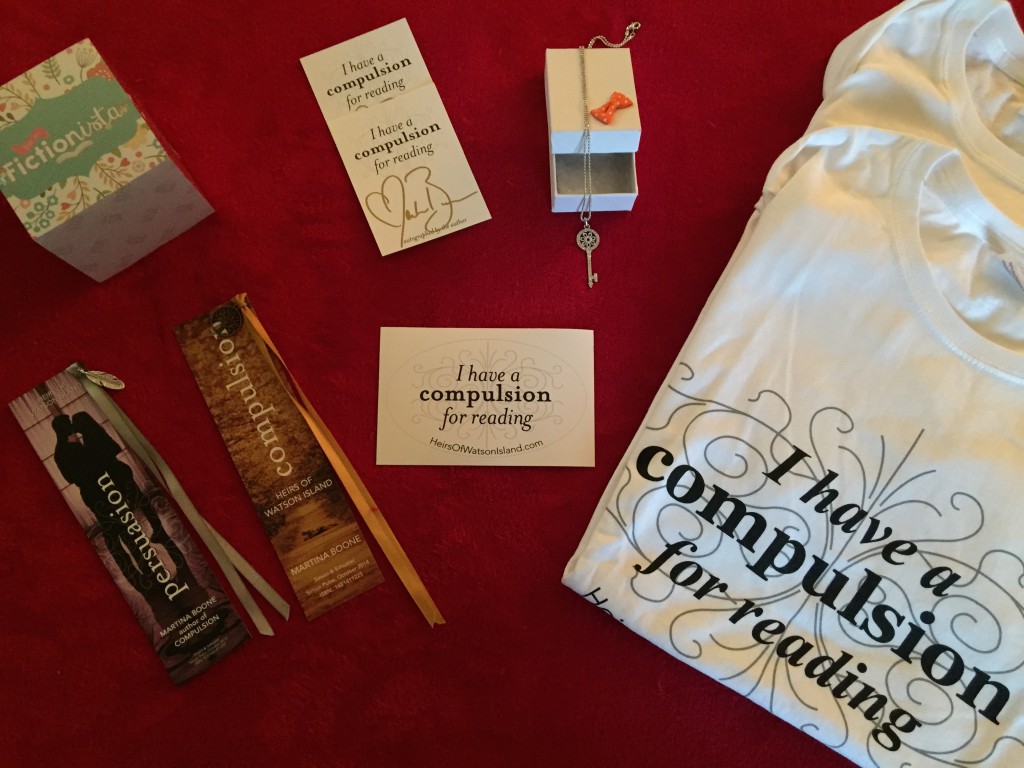 More Prizes
Remember, there are more prizes scattered throughout the pre-order fun, so find those code words and play along!