THE NIGHTMARE CHARADE is the last book in the Arkwell Academy series, and we're delighted to have Mindee Arnett join us to share more about it.
Mindee, how long did you work on THE NIGHTMARE CHARADE?
I wrote the first draft of
The Nightmare Charade
in about eight weeks. It was 105k in length. That's an all-time record for me. And it was so painful. I was way behind on writing the book and desperate to get it turned in. To give you an idea, I was already past due turning it in when I wrote the first sentence. Yeah, it was bad. There were days when I wrote 5000 words (my average is about 1500). Fortunately though, I have a wonderful editor and publisher who were so supportive and generous. Once I turned it in though, my revision time later was super short again, maybe another 3-4 weeks. There were other edits after that as well, spread out over a six to eight month period, but overall I would say I spent maybe four months total on this book.
What do you hope readers will take away from THE NIGHTMARE CHARADE?
Mostly, I hope readers will take away a sense of completeness, maybe even contentment over how it all ended. Thematically this book deals a lot with hope and what it really means to really love someone else. (I'll give you a hint—love is a verb, an action, a choice, not a feeling). Of course, if I'm being completely honest, what I hope readers will take a way is a burning desire to read more of my books!
What's your writing ritual like? Do you listen to music? Work at home or at a coffee shop or the library, etc?
My physical ritual is nonexistent thanks to my overly complicated life—day job, kids, husband, horse farm. That means I get the writing done wherever and whenever I can. There are no luxurious trips to the coffee shop for me. All I need to write is a sense of isolation and my laptop. Sometimes I get that quiet isolation literally, like the days I sit on my back deck and write with nothing but the sound of the pond fountain to listen to. Other days I have to artificially create that isolation by listening to music. It's always a soundtrack/score of some kind. I can't write if there are someone else's words in my ear. Beyond that, my ritual involves setting concrete, traceable goals such as a word count or a page count or chapter count. If I'm drafting, I always start off the day by reading and revising the material that came before. This helps me get into the zone.
What are you working on now?
I just turned in a novel to my agent that I'm super excited about. It's a YA high fantasy full of romance, magic, and horses. Next up, I'm working on a sci-fi mystery about a future America in which all the kids in high school are required to go armed in order to combat a deadly virus that affects only teenagers.
ABOUT THE BOOK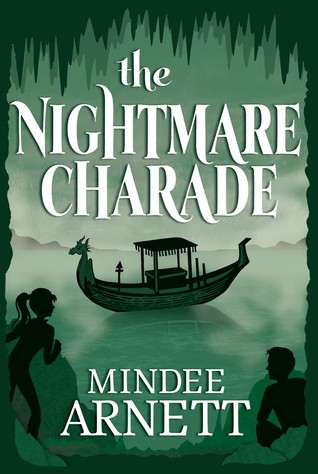 The Nightmare Charade
by Mindee Arnett
Hardcover
Tor Teen
Released 8/4/2015
The final installment in a thrilling fantastical mystery series. Sixteen-year-old Dusty Everhart breaks into houses late at night, but not because she's a criminal. No, she's a Nightmare. Literally. Dusty is a magical being who feeds on human dreams. Being the only Nightmare at Arkwell Academy, a boarding school for magickind, and living in the shadow of her mother's infamy is hard enough, not to mention the crazy events of the past year. Dusty may have saved the day, but there are many days left in the year, and with an old foe back to seek revenge, she'll need all her strength to defeat him and save her friends. Mindee Arnett thrills again in this stunning final installment in the Arkwell Academy series.
Purchase The Nightmare Charade at Amazon
Purchase The Nightmare Charade at IndieBound
View The Nightmare Charade on Goodreads
ABOUT THE AUTHOR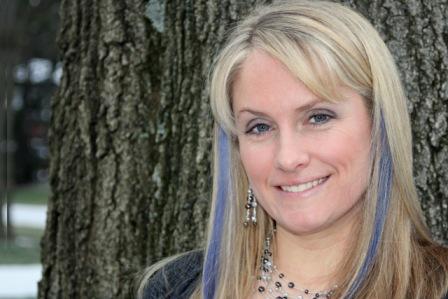 Mindee Arnett lives on a horse farm in Ohio with her husband, two kids, a couple of dogs, and an inappropriate number of cats. She's addicted to jumping horses and telling tales of magic, the macabre, and outer space. She has far more dreams than nightmares.
Have you read the
Arkwell Academy
series? What do you think of Mindee's writing ritual? Let us know in the comments!
Happy reading,
Jocelyn, Shelly, Martina, Erin, Lisa, Susan, Jen, Sam, Lindsey, Sandra, Kristin, and Anisaa