The AMAZING and gorgeous Brenda Drake, who was in one of our early First Five Pages workshops, went on to start Pitch Wars and get a fantastic pub deal. SO excited for all her success -- and she's the loveliest person ever.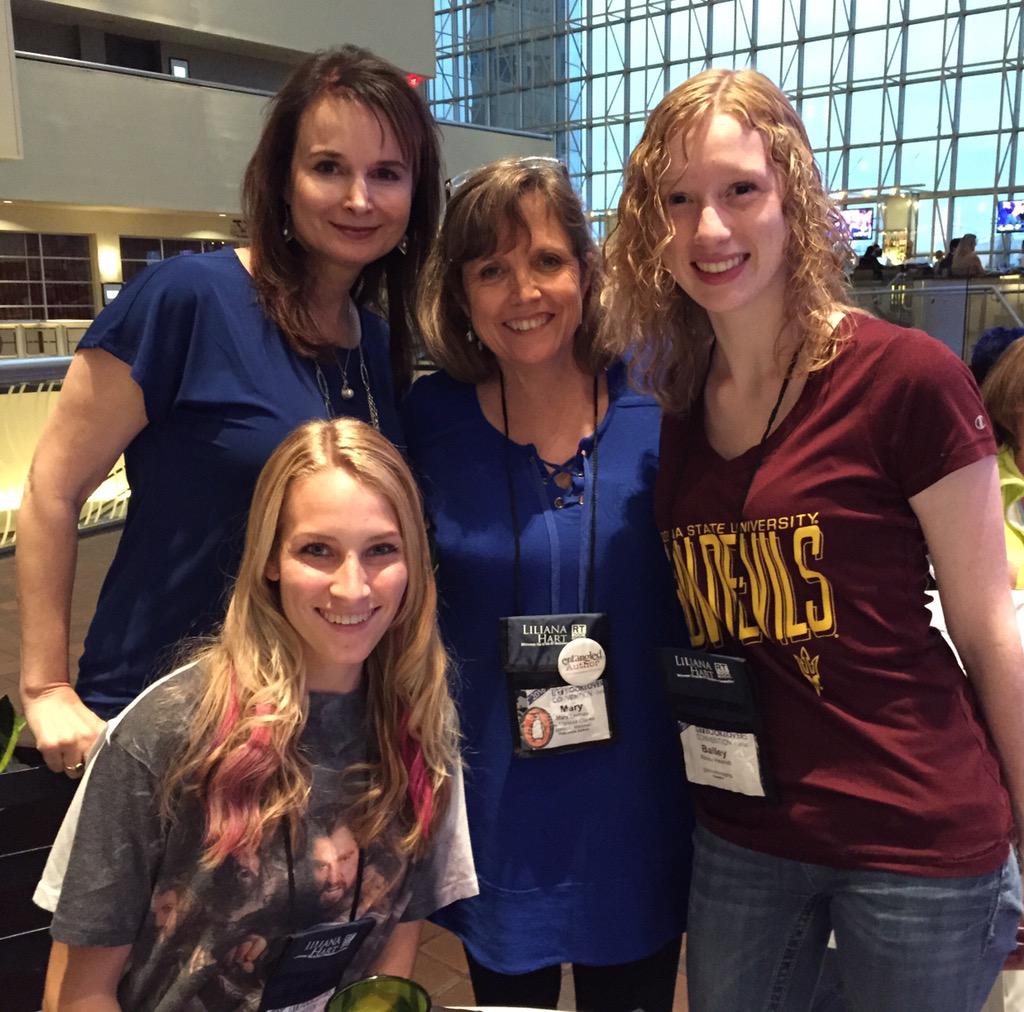 With Mary Lindsey, Bailey Hewlett (ibbookblogging) and Lindsay Cummings,
and all of them are incredibly kind and lovely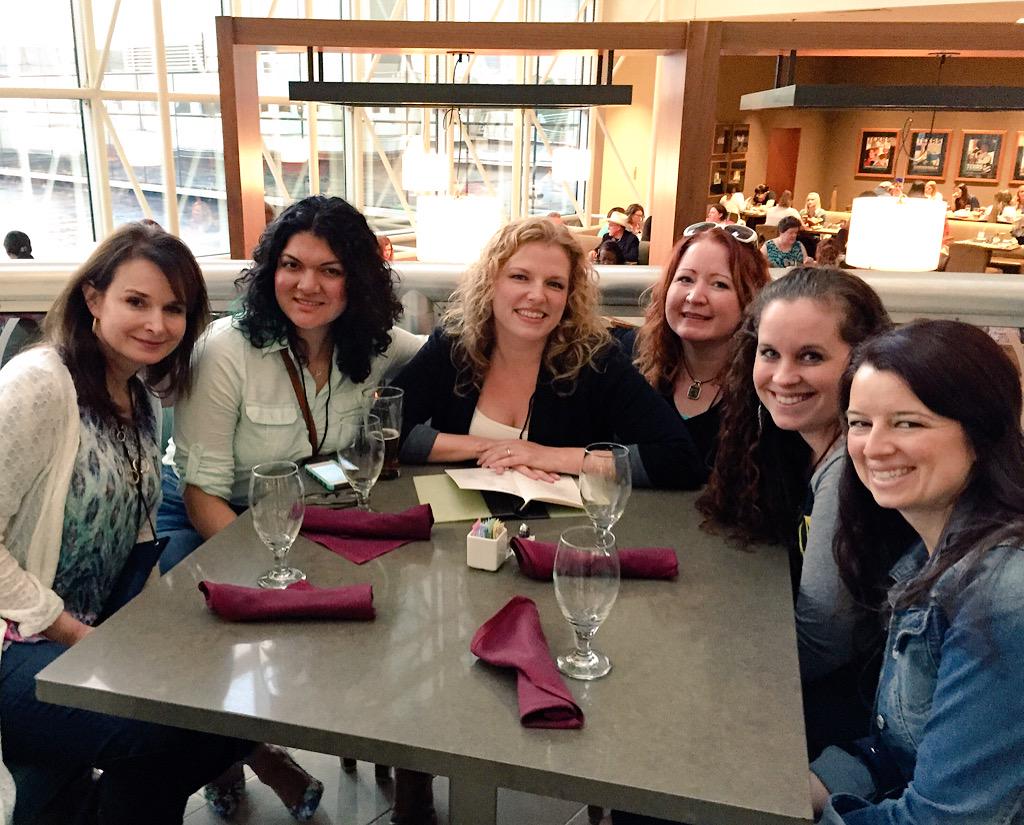 With Zoraida Cordova, Tara Hudson, J.R. Johansson, Victoria Scott and Bree Despain. Talk about a brilliant and intimidating bunch, but they were all so warm and kind that I could almost forget to be overwhelmed. : )
The whole week was crazy, but also incredible. Now I have a year to recover before the next one!
In the meantime, I've teamed up with the
YA Chicks
and many participating authors on a global campaign to encourage readers, writers, students, and teachers to share pictures all of the places—both ordinary and extraordinary—where they are reading and writing. This is open to all readers/writers of both middle grade and young adult books!
You can also take part in...
A MONSTER GIVEAWAY!
I'll be giving away a signed hardcover of COMPULSION plus a lovely bunch of swag plus a Skype visit.
Three plantations. Two wishes. One ancient curse.
All her life, Barrie Watson has been a virtual prisoner in the house where she lives with her shut-in mother. When her mother dies, Barrie promises to put some mileage on her stiletto heels. But she finds a new kind of prison at her aunt's South Carolina plantation instead—a prison guarded by an ancient spirit who long ago cursed one of the three founding families of Watson Island and gave the others magical gifts that became compulsions.
Stuck with the ghosts of a generations-old feud and hunted by forces she cannot see, Barrie must find a way to break free of the family legacy. With the help of sun-kissed Eight Beaufort, who knows what Barrie wants before she knows herself, the last Watson heir starts to unravel her family's twisted secrets. What she finds is dangerous: a love she never expected, a river that turns to fire at midnight, a gorgeous cousin who isn't what she seems, and very real enemies who want both Eight and Barrie dead.
"Darkly romantic and steeped in Southern Gothic charm, you'll be compelled to get lost in the Heirs of Watson Island series." -- #1 New York Times Bestselling Author Jennifer L. Armentrout

"A fresh twist on the Southern Gothic — haunting, atmospheric, and absorbing." -- Claudia Gray, New York Times bestselling author of A THOUSAND PIECES OF YOU and the Evernight and Spellcaster series

"Compulsion is a stunningly magical debut with a delicious slow burn to be savored. I want to live in this story world!" -- Wendy Higgins, USA Today and NYT bestselling author of the Sweet Evil Trilogy

TONS OF BOOKS TO GIVE AWAY!
Every author participating in this
campaign
is giving away books, critiques, swag and/or Skype visits.
So are you ready?
Drum roll….
Can you guess where I am? (I'll give you the restaurant part, but I actually snuck away to read in the middle of the event for which I'm providing the clues below. Just name the week-long event I recently attended!)
Home of the Cowboys . . .
Romance cover models walking around all week . . .
Over 600 authors attended . . .
Over 2500 eager readers were there . . .
Teen day with signings, pizza, and parties with free books galore . . .
Once you've figured out where I'm reading, head over to the
YA Chicks site
and officially enter the giveaway by inputting each author's name and your guesses about our locations.
Every author location you guess correctly increases your chances to win.
For even more chances, post a picture of yourself reading or writing on Twitter or Instagram with the hashtag #ReadOrWriteAnywhere (must have the hashtag).
For writer prize packs:
Post pictures of yourself writing in a fun location on Twitter or Instagram using the hashtag #ReadOrWriteAnywhere.
Follow the directions on the Rafflecopter giveaway to let us know you did it.
For even more chances:
Gather your writer friends together and post a group shot with the hashtag #ReadOrWriteAnywhere (must have the hashtag).
And hey, since you're already together, why not host a write-a-thon?
For teacher prize packs:
Post pictures of your class reading or writing on Twitter or Instagram using the hashtag #ReadOrWriteAnywhere (must have the hashtag).
Let us know you did it when you enter the Rafflecopter. If you don't have a Twitter or Instagram, you can email your picture directly with the picture pasted directly into the email (no attachments--we won't open them) AND the subject, "Read or Write Anywhere."
You can also check out the YA Chicks Read or Write Anywhere lesson plan, available on their site.
Now, what are you waiting for? Get out there and READ OR WRITE ANYWHERE!
#ReadOrWriteAnywhere
BONUS GIVEAWAYS
I've got a hardcover of Sara Raasch's SNOW LIKE ASHES and an ARC of the sequel ICE LIKE FIRE. Are you a fan? Jump in and grab them for yourself. And don't forget to stop by the blog every Monday and Tuesday for lots more giveaways!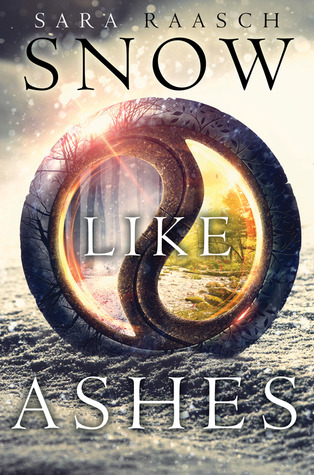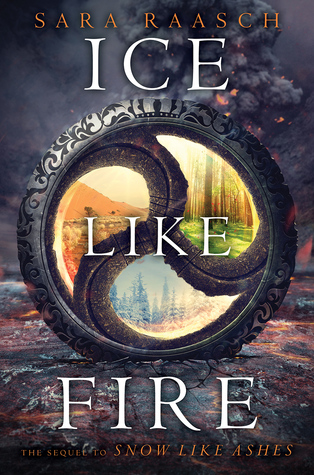 a Rafflecopter giveaway