Carrie, what was your inspiration for writing DAUGHTER OF DEEP SILENCE?
When my husband was learning French a few years ago we watched the Gerard Depardieu version of
The Count of Monte Cristo
and became totally obsessed by the idea of hidden identities and revenge. Then, a few months later I was visiting my friend Ally Carter and she introduced me to the TV shows
Arrow
and
Revenge
and I was totally amazed at how well
Revenge
tracked
The Count of Monte Cristo
. That night I was trying to figure out what it was about these stories that intrigued me so much and I realized that it was the idea of returning home after so many years away pretending to be someone else in order to wreak revenge.
Part of what I found so fascinating about this kind of story is the way these protagonists blame the object of their revenge for a past loss, but inevitably they're the ones now standing in the way of their own happiness now. I came downstairs the next morning and told Ally my idea over breakfast and she was like, "Yes! Write that! Now!" So I did :).
What scene was really hard for you to write and why, and is that the one of which you are most proud? Or is there another scene you particularly love?
So many of my favorite scenes are spoilers! But I think one of the ones I always come back to is the moment where Frances decides that she's going to take revenge. It's a scene I wrote early on and is really one of the first times I felt like I truly and completely understood her – not just her rage, but the pain and helplessness that the rage kept her from feeling. Through so much of the book Frances comes off as completely cold and calculated and in control, and I think this scene proves how much of it is an act and what she's really feeling deep down inside.
What book or books would most resonate with readers who love your book--or visa versa?
I've been so happily surprised by all the reviews that have compared
Daughter of Deep Silence
with
Gone Girl
– that was a book I absolutely couldn't put down! And of course, for those readers who like revenge, there's the classic
The Count of Monte Cristo
(and the TV shows
Revenge
and
Arrow
) and the more modern
Carrie
by Stephen King.
How long did you work on DAUGHTER OF DEEP SILENCE?
I can actually pinpoint when I came up with the idea for
Daughter of Deep Silence
because I was visiting my friend, Ally Carter. That was in late October of 2012 and I sold it in the spring of 2013 and turned in the first draft later that year.
What did this book teach you about writing or about yourself?
Ha – so much!! Probably the biggest thing I learned (or rather, re-learned) was to write the kind of book I'd want to read and not hold anything back.
What do you hope readers will take away from DAUGHTER OF DEEP SILENCE?
While writing
Daughter of Deep Silence
I spent a lot of time thinking about revenge and how we can get so focused on the past that we give up any chance for a future. It made me realize how often we're the ones who get in our own way when it comes to happiness.
Was there an AHA! moment along your road to publication where something suddenly sank in and you felt you had the key to writing a novel? What was it?
I don't really believe there's any one key to writing a novel – I think there are a million, smaller keys that all work together. And no one has all of those either – with every book we learn some new keys and lose some old ones. That's one reason I love to go back and re-read craft books.
That being said, I think a big turning point for me was when I found my voice. It started out as an experiment, and because it was with a book I never expected to publish, I felt freer to take risks. Turns out that risk paid off since the book was
The Forest of Hands and Teeth
, my first published novel – lol.
What's your writing ritual like? Do you listen to music? Work at home or at a coffee shop or the library, etc?
I wish I had a more exciting ritual! But I mostly write at home during the day with a cat and/or dog curled up beside me and a Diet Coke somewhere within reach. Once I get into the writing, I lose track of everything around me – time, people, obligations. It's a wonderful feeling!
What advice would you most like to pass along to other writers?
This sounds so obvious, but my advice is always to write. I know so many people who think about writing and talk about writing and plan to write and blog about writing and complain about having to write but who never actually write. Writers write; it can be easy to forget that.
What are you working on now?
I'm in the middle of two projects I'm really excited about! The first is my next YA which I can't say too much about, but it's another stand alone contemporary and an idea I've been excited about for years! The other is the third book in the middle grade magical adventure series I'm co-writing with my husband,
The Map to Everywhere
. The second book in that series,
City of Thirst
, comes out this fall.
ABOUT THE BOOK
Daughter of Deep Silence
by Carrie Ryan
Hardcover
Dutton Books for Young Readers
Released 5/26/2015
I'm the daughter of murdered parents.
I'm the friend of a dead girl.
I'm the lover of my enemy.
And I will have my revenge.
In the wake of the devastating destruction of the luxury yacht Persephone, just three souls remain to tell its story—and two of them are lying. Only Frances Mace knows the terrifying truth, and she'll stop at nothing to avenge the murders of everyone she held dear. Even if it means taking down the boy she loves and possibly losing herself in the process. Sharp and incisive,
Daughter of Deep Silence by bestselling author Carrie Ryan is a deliciously smart revenge thriller that examines perceptions of identity, love, and the lengths to which one girl is willing to go when she thinks she has nothing to lose.
Purchase Daughter of Deep Silence at Amazon
Purchase Daughter of Deep Silence at IndieBound
View Daughter of Deep Silence on Goodreads
ABOUT THE AUTHOR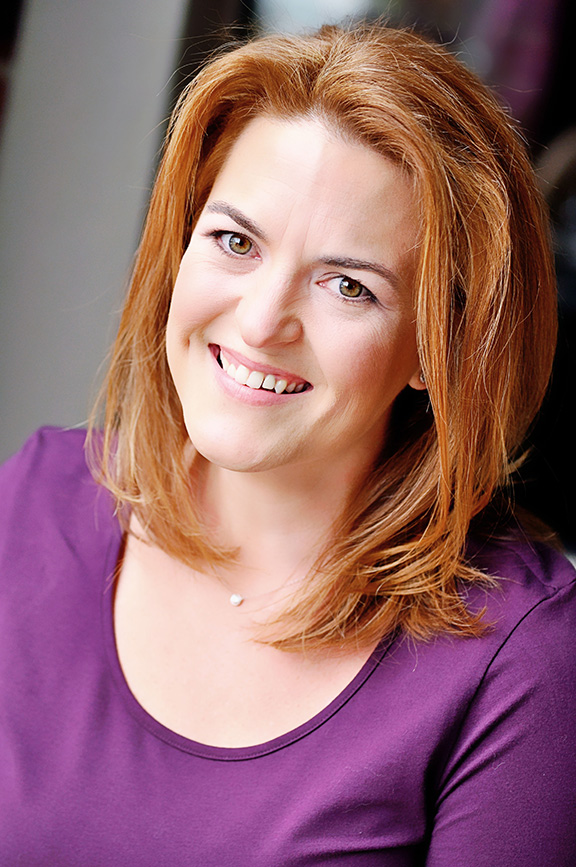 Carrie Ryan is the New York Times bestselling author of the Forest of Hands and Teeth series and Infinity Ring: Divide and Conquer as well as the editor of Foretold: 14 Tales of Prophecy and Prediction. Currently she's working on The Map to Everywhere, a four book middle grade series co-written with her husband, John Parke Davis and Daughter of Deep Silence, a romantic thriller, which will be released by Penguin Random House in 2015. Her books have sold in over 22 territories and her first book is in development as a major motion picture. A former litigator, Carrie now lives in Charlotte, NC with her husband and various pets. You can find her online at www.CarrieRyan.com or on Twitter at @CarrieRyan.
What did you think of our interview with Carrie Ryan, author of DAUGHTER OF DEEP SILENCE? Let us know in the comments!
Martina, Jocelyn, Shelly, Jan, Lisa, Susan, and Erin