What did SKANDAL teach you about writing or about yourself?

SKANDAL is the first sequel I've written, and also my first book written under contract. Sequels bring their own unique stresses, but I allowed myself to anticipate that going in, and tried to keep sight of the most important thing—that this was a story I wanted to complete; that my characters deserved the chance to grow. I loved having the space of a second book to expand on the themes I'd only started to explore in SEKRET. That, in the end, made all the frustrations of managing continuity and multi-book story arcs and deadlines worthwhile.

What scene was really hard for you to write and why, and is that the one of which you are most proud? Or is there another scene you particularly love?

Without getting too spoilery, there's a major character death in SKANDAL that was so painful for me to write. And I'm the sort of author who loves killing off characters! I wanted to ensure I did the character justice, and ended up threading in more screen time for them throughout the book (and in a separate story as well).

I'm particularly proud of a scene set in Bohemian Caverns, a real jazz club in Washington, DC that's still operating today. I took several trips to the club to really soak in the atmosphere—the acoustics, the smells and sights and so on—and I really love the way that scene unfolds in SKANDAL.

What are you working on now?

I'm finishing up copy edits on DREAMSTRIDER, a standalone YA fantasy that's releasing in October of this year. Even though it's a genre shift for me, I think there's just enough magic and espionage and thrillery elements to satisfy people who enjoyed the SEKRET series, while still appealing to a more general audience. I'm also drafting a new paranormal historical book that will be out in fall of 2016.


ABOUT THE BOOK
Skandal
by Lindsay Smith
Hardcover
Roaring Brook Press
Released 4/7/2015
The dramatic sequel to Sekret, this psychic Cold War espionage thriller follows Yulia to Washington, DC, where she fights to discover the truth about her family without losing control of her mind.
My mind is mine alone.
Life in Washington, D.C., is not the safe haven Yulia hoped for when she risked everything to flee communist Russia. Her father is reckless and aloof, and Valentin is distant and haunted by his past. Her mother is being targeted by the CIA and the US government is suspicious of Yulia's allegiance. And when super-psychics start turning up in the US capitol, it seems that even Rostov is still a threat. Ultimately, Yulia must keep control of her own mind to save the people she loves and avoid an international Skandal.
Purchase Skandal at Amazon
Purchase Skandal at IndieBound
View Skandal on Goodreads
ABOUT THE AUTHOR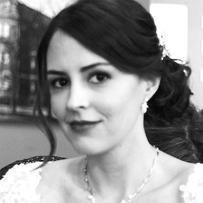 Lindsay Smith's love of Russian culture has taken her to Moscow, Saint Petersburg, and a reindeer festival in the middle of Siberia. She lives in Washington, DC, where she writes on foreign affairs. SEKRET is her first novel.