We're pleased to have Juliana Romano stop by to tell us more about her debut novel FIRST THERE WAS FOREVER.
Juliana, what is your favorite thing about FIRST THERE WAS FOREVER?
My favorite thing about "First There Was Forever" is how girl-centric it is. Even though it's a story of two girls fighting over a guy, the book is really an exploration of the inner lives of these two friends: Lima and Hailey. Even though Nate, the guy they both like, is a big character, the book really isn't about him. Lima and Hailey are complicated and thoughtful, much more so than Nate. Grappling with sexuality and jealousy is part of growing up, but that doesn't define these girls. And the friendship between them, even though it's platonic, is as loving, demanding and rewarding as any romantic relationship.
Also, for me personally I think I like that the book is embedded with threads from my own life, like the music and the places they go! I loved being able to reference my own high school experience for those things. Meredith's cat is named Leonard Cohen, and me and my friends were obsessed with Leonard Cohen's music in high school. Especially the early stuff, like "Suzanne" and "Bird on a Wire" and "Chelsea Hotel."
What scene was really hard for you to write and why, and is that the one of which you are most proud? Or is there another scene you particularly love?
Emotionally, the hardest scene for me to write was when Hailey and Lima say all the things to each other that they've kept bottled up. I put off writing it for a long time, I think because I knew it would be hard. And during the writing process, I was back and forth with my agent, she kept encouraging me to take it further. But now, it's one of my favorites. Also, the sex scene!
What book or books would most resonate with readers who love your book--or visa versa?
I'd like to think that people who love my book would also love "The Summer I Turned Pretty" by Jenny Han, and "Uses for Boys" by Erica Lorraine Scheidt. Also, "Anna Karenina" by Leo Tolstoy. Can I say that?! That book inspired me so much because Anna hurts so many people but I love her so much anyway. And her choices are so limited. In high school, your choices are very limited, too.
What did this book teach you about writing or about yourself?
Empathy.
What's your writing ritual like? Do you listen to music? Work at home or at a coffee shop or the library, etc?
My best experience writing has been when I'm juggling it with other things. When I started writing "First There Was Forever" I was just plopping down at my computer in between other responsibilities. It didn't matter where I was or what time of day it was, or if I had the perfect music on. I think when I've started to get to precious about how and when to write, my writing suffers. I always try to remember that special time when I first began and I felt like writing was my secret escape.
What advice would you most like to pass along to other writers?
Write what you want and don't let anyone tell you that your content isn't important! But on a more practical level, learn how to take notes. We can never be objective readers of our own work, so we really need to listen to people when they tell us what they think. Notes, even hard ones, are a generosity from the person who is giving them. It can be challenging because writing is so personal and it's frustrating when people don't take away what you want them to, but on the flip side, people also take away amazing things that you didn't intend.
What are you working on now?
My second book is about a girl growing up in New York City who wants to go to art school. I went to art school, and I'm really glad to reflect on that experience. This book is a summer-in-the-city book, and I love New York in the summer. It's so hot and it can be dirty, but that just adds to its romance.
ABOUT THE BOOK
First There Was Forever
by Juliana Romano
Hardcover
Dial Books
Released 4/14/2015
Perfect for fans of Jenny Han's The Summer I Turned Pretty and Huntley Fitzpatrick's My Life Next Door, Juliana Romano's expressive debut is an absorbing and bittersweet story about first love, first loss, and the friends that carry us through it all.
Lima and Hailey have always been best friends: Lima shy and sensitive, Hailey funny and free-spirited. But Hailey abandons Lima to party with the popular kids and pursue Nate, her disinterested crush. As their friendship falters, Lima and Nate begin spending more time together. And before Lima knows what she's feeling, she and Nate do something irreversible. Something that would hurt Hailey....if she knew it happened.
Lima thinks she's saving her friendship by lying, but she's only buying time. As the secrets stack up, Lima is forced to make a choice: between her best friend forever, and the boy who wasn't meant to be hers.
Purchase First There Was Forever at Amazon
Purchase First There Was Forever at IndieBound
View First There Was Forever on Goodreads
ABOUT THE AUTHOR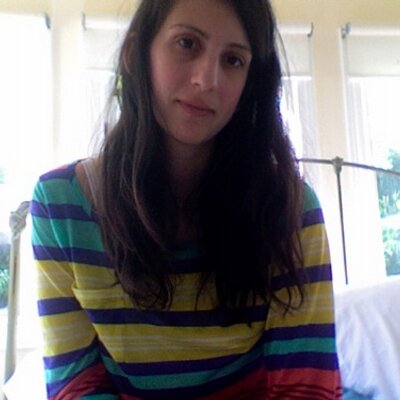 Juliana was born in 1982 in New York, New York and grew up in Santa Monica, California. She received a B.A. from Wesleyan University in 2004 and an M.F.A. in Painting from U.C.L.A. in 2008.
What did you think of our interview with Juliana Romano, author of FIRST THERE WAS FOREVER? Let us know in the comments!
Martina, Jocelyn, Shelly, Jan, Lisa, Susan, and Erin