We're pleased to have Ilsa J. Bick stop by to talk about THE DICKENS MIRROR, the second book in The Dark Passages series.

Ilsa, what was your inspiration for writing THE DICKENS MIRROR?

My youngest daughter. See, I have this habit of killing her off in my stories in the most horrible ways. Honestly, you'd think the kid would catch a clue.

Anyway, she made some offhand remark about a book I was working on, like was I going to kill her this time or not. (I wasn't; I was busy killing her cousins.) But we did talk about it, because it turns out she was both kind of flattered but also upset that I kept offing her even though it really wasn't her. Like she had to remind herself that, even if I happened to use her name or a recognizable detail—her teddy bear or bicycle, for example—none of what I'd written had happened to her. Still, every time, her brain kind of tripped over those things, and she would feel uncomfortable.

Which was just so interesting and got me to thinking about perception and reality, something in which, as a shrink, you do anyway. (Really, as a therapist, you are attempting to shift a patient's perception of reality, but is that the same thing as truth? No, it's your truth; it's what you perceive as being more normative. Sort of a slippery slope, if you take my meaning.)

We take it for granted that when we open our eyes, that what surrounds us is real. But how do you know for sure? You don't. For that matter, you have no clue that what you see in the mirror is how you truly appear to others. By extension, what others say about you influences your perceptions about yourself and, by extension, your reality. So . . . can anyone be sure that you're the author of your own story? What if you're really a character in someone else's drama and don't know it?

So that's how the series got its start.

How long did you work on THE DICKENS MIRROR?

As a former work-for-hire writer, I pride myself about working to deadline. The fastest I've written any book was seven weeks; the fastest I've ever written a short story (that was snapped up and sold right away) was less than ten hours.

BUT . . .

The Dickens Mirror was a humbling experience. First off, I had to condense two books into one, since I'd originally envisioned it as a trilogy. The second hurdle I had to overcome was how to convince myself that being historically accurate down to the millimeter didn't matter. Sure, I couldn't make egregious mistakes. But since this wasn't a true historical, I had to figure out how much real stuff to include versus what I could let slide by because the London I offered was both circumscribed and alternative.

This novel took me longer to write than any I've ever attempted. I spent five months working to get it right. That doesn't count edits and copy-edits. Even now, I worry about whether I got it right, but . . . <shrug> . . . I did the best I could.

What did this book teach you about writing or about yourself?

That my old pro-writer friend is right: keep stretching yourself to try something new, and you'll never be bored (or boring).

Oh, and that there comes a time when you've researched enough and it's s**t or get off the pot. I'm dead serious. You could spend the rest of your life researching and never write a single word. If you don't know it . . . make it up. If you've been anywhere near convincing, no one will be running to Wikipedia to check up on you. (Again, though, this is why it's always good to set things in an alternative universe. Gives you tons of wiggle-room.)

How long or hard was your road to publication? How many books did you write before this one, and how many never got published?

Oh, my goodness . . . how long do you have? Let's just say that I started writing really late in life; wrote six bad novels (although two were almost picked up) and forty or fifty equally bad stories before I wrote one saleable story.

I have scads of stories and novels that have either never been published or sit there, on my computer, incomplete. But that's usually because they were real clunkers anyway.

What's your writing ritual like? Do you listen to music? Work at home or at a coffee shop or the library, etc?

I am so totally boring. I tend to be a plotter because I started out in work-for-hire and there, you've got to submit an outline for approval. They want to make sure you don't violate the universe rules or kill off Captain Kirk and not bring him back, that kind of thing. So I'm pretty methodical. I also used to write these HUMONGOUS outlines (like, 250 pages' worth). An editor once joked that all I had to do was put in adjectives, and I was done. But this way, I thought through the whole story. As time has gone on, though, I've found that a) my outlines are shorter; b) I get more impatient to get started already and not write the life out of the story; and c) once I've written an outline, I oftentimes don't ever refer to it again. It's as if I've told the story to myself once, but then I have to see how it really plays out on paper. Frequently, I find that what looked good in outline sucks in execution and so things change. They usually do anyway as the characters find their voices and decide which way they want to go. You just let them. They know what they're doing.

In terms of quirks, I don't have too many, although I get increasingly uneasy if I haven't started writing something by 8 a.m. Writing is a job like any other, and so I follow a schedule or my boss will give me hell. So I'm up at 6:30; I have my coffee, pull out my iPad, and type out the basic bullet points and plot elements of whatever chapter or section I'm on that day (although I've frequently have done that the day before or on these little scraps of paper that I leave all over the house); and then I screw my butt in the chair and write until I reach my goal, which is normally a set number of pages I must do every day. Sometimes that means I'm done by 2 or so; at others, it means I knock off long enough to exercise, come back, do the dinner thing, and then go back to work until I'm done.

And no music. Definitely no music. I need it quiet. Anyone who thinks they can listen to music as they work and call it multi-tasking is merely doing several things not very well, and there's plenty of research to back me up on this.

What advice would you most like to pass along to other writers?

Oh, my heavens . . . if anyone has the answer to writing a perfect first draft and getting it sold, I am all ears.

Unless you're Stephen King, James Patterson, or Nora Roberts (or any other big name you can think of), we are all in the trenches together on this. But if there's any advice I'd give, it's all shamelessly purloined from Robert Heinlein and you can read it here: http://adr3nalin3.blogspot.com/2012/01/so-you-wanna-be-contender.html

What are you working on now?

Let's just say it involves a bunch of teenagers (some of whom are out to settle old grudges), a plane crash, a ghost town, some really hungry critters, a long-buried secret, and a question of who pulled which trigger when. Think Lord of the Flies set in the Canadian Rockies . . . and now you're cooking.

ABOUT THE BOOK
The Dickens Mirror
by Ilsa J Bick
Hardcover
EgmontUSA
Released 3/10/2015
Critically acclaimed author of The Ashes Trilogy, Ilsa J. Bick takes her new Dark Passages series to an alternative Victorian London where Emma Lindsay continues to wade through blurred realities now that she has lost everything: her way, her reality, her friends. In this London, Emma will find alternative versions of her friends from the White Space and even Arthur Conan Doyle.
Emma Lindsay finds herself with nowhere to go, no place to call home. Her friends are dead. Eric, the perfect boy she wrote into being, and his brother, Casey, are lost to the Dark Passages. With no way of knowing where she belongs, she commands the cynosure, a beacon and lens that allows for safe passage between the Many Worlds, to put her where she might find her friends—find Eric—again. What she never anticipated was waking up in the body of Little Lizzie, all grown up—or that, in this alternative London, Elizabeth McDermott is mad.
In this London, Tony and Rima are "rats," teens who gather the dead to be used for fuel. Their friend, Bode, is an attendant at Bedlam, where Elizabeth has been committed after being rescued by Arthur Conan Doyle, a drug-addicted constable.
Tormented by the voices of all the many characters based on her, all Elizabeth wants is to get rid of the pieces under her skin once and for all. While professing to treat Elizabeth, her physician, Dr. Kramer, has actually drugged her to allow Emma—who's blinked to this London before—to emerge as the dominant personality…because Kramer has plans. Elizabeth is the key to finding and accessing the Dickens Mirror.
But Elizabeth is dying, and if Emma can't find a way out, everyone as they exist in this London, as well as the twelve-year-old version of herself and the shadows—what remains of Eric, Casey, and Rima that she pulled with her from the Dark Passages—will die with her.
Purchase The Dickens Mirror at Amazon
Purchase The Dickens Mirror at IndieBound
View The Dickens Mirror on Goodreads
ABOUT THE AUTHOR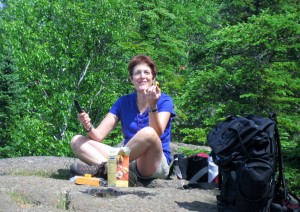 Isla J. Bicks' YA works include the critically acclaimed DRAW THE DARK (winner of the Westchester Fiction Award, a VOYA Perfect Ten, and Bank Street College 2011 Best Book); DROWNING INSTINCT; and THE SIN-EATER'S CONFESSION (a 2014 YALSA BYFA and 2014 TAYSHAS Nominee).
Among many other nominations and awards, ASHES, the first book in her YA apocalyptic thriller trilogy, was a 2011 VOYA Perfect Ten, 2012 YALSA Top Ten Teen Nominee, 2012 YALSA Best Fiction Nominee, and 2012 Outstanding Book by a Wisconsin Author. ASHES is currently a 2013 ALA Quick Pick for Reluctant Readers Finalist, 2013 TAYSHAS High School Reading List, 2013-2014 Gateway Award Final Nominee, 2014 Oklahoma Sequoyah Book Award Nominee, and 2014 Abraham Lincoln High School Book Award Nominee.