One of the things that happens when you publish a book is that you run out of synonyms for THANK YOU! Seriously. There simply aren't enough ways to say it.
Another things that happens is that you embark on a book tour before your book launch and you actually run out of TIME to say THANK YOU.
I am sitting here in a hotel room in Ashville, NC at 2:10 am, after an evening where I got to spend time laughing with other authors and looking at the beautiful Stephanie Perkins in the audience at Malaprops and wondering how on earth this happened to me.
Want to know how it happened? We're right back to the THANK YOUs.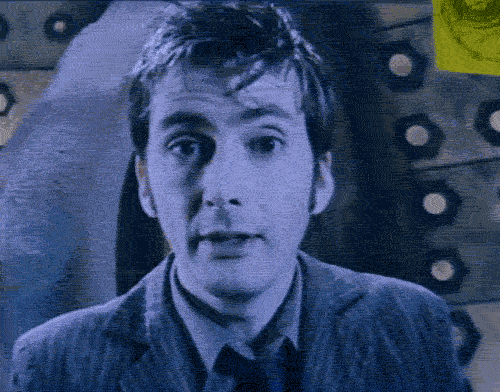 I already wrote a book-length acknowledgements section for COMPULSION, so I won't go into any more THANK YOUs for editors, agents, critique partners, publishers, publicists, beta readers, and so forth. Although I want to, because they TOTALLY deserve it. Let me make it crystal clear: Simon Pulse flat out rocks. From Mara Anastas, the Publisher, to Mary Marotta, the Deputy Publisher, to Sara Sergeant, my editor, to Carolyn Swerdloff, the Director of Marketing, and her entire team, especially Teresa Ronquillo, and SO MANY more people -- the team is utterly fabulous. I can't express my gratitude enough.
So instead, I'm going to focus on people who don't necessarily get thanked often enough or publicly enough. The bloggers and readers who spread the word and love about our books.
I'm going to start by thanking EVERYONE who spread the word about this book by tweeting, telling their friends, blogging about it, requesting it at bookstores and libraries, leaving reviews on Amazon, Barnes and Noble, IndieBound, and elsewhere. That makes an enormous different. Really. It's HUGE.
THANK YOU to my fellow bloggers here at AYAP. Jan, Alyssa, Erin, Susan, Becca, Shelly, and Jocelyn, you ladies are beyond phenomenal, and for you along with my incredible street team, you GUYS, so much love! Truly. I can't BEGIN to thank you. You have been such a joy from start to finish, and I LOVE that I got to spend my launch "eve" with you guys on Facebook. I love how much you have done for this book--and how much you believe in it. I love your suggestions for PERSUASION, and your insight in beta reading. I love your ideas and enthusiasm for spreading the word. At this point, I honestly can't imagine what it would have been like to launch COMPULSION without you. SO MUCH LOVE!
Next, I need to thank the following AMAZING bloggers who have been so incredible to me. I'm putting you in alphabetical order, because there's just no other way. But I need to single out Katie at Mundie Mom Blog Tours and Jaime at Rockstar Book Tours for special thanks, because they TRULY went above and beyond my wildest dreams.
Alice at YA Buzz
Alyssa at Swept Away by Books
Alyssa at The Eater of Books
Amanda at Of Spectacles and Books
Amber at Page Turners Blog
Andye at Reading Teen
April at Good Books and Good Wine
Becca at Pivot Book Reviews
Beth at Curling Up with a Good Book
Brit at Please Feed the Bookworm
Candace at Candace's Book Blog
Christopher at Caenus
Erica at The Book Cellar
Erin at Fangirlish
Giselle at Xpresso Reads
Hafsah at Icey Books
Hannah at Perspective of a Drama Queen
Jaime at Two Chicks on Books
Jaime and Erin at Fiction Fare
Jan at Author Sidekick
Jen at A Book and a Latte
Jen at Jenuine Cupcakes
Jen at Hypable
Jennifer at YA Sisterhood
Jenny at Supernatural Snark
Karina at Watcha Reading
Kassiah at Swoony Boys Podcast
Kate Tilton at KateTilton.com
Katie at Katie's Book Blog
Katie at Mundie Moms
Kristen at Seeing Night Reviews
Leydy at Once Upon a Twilight
Lyanna at Book Beasties
Mandy at YA Book Central
Mary at Bookhounds YA
MaryAnn at Chapter by Chapter
Michelle at Book Briefs
Natalie at Literary Rambles
Paula at Reading Lark
Rachel at Fiktshun/Reading YA Rocks
Raffy at Eccentric Everything
Sara at Novel Novice
Stacy at Girls in the Stacks
Stephanie at Her Reviews of Books, Movies, and Everything
Steph, Kat, and Meg at Cuddlebuggery
Valerie at Reading with ABC
I need to call out a special THANK YOU to Katie from Mundie Moms Blog Tours who put together the Compulsion for Magic tour and made it spectacular! And Jaime Arnold from Rockstar Book Tours who created a tour that constantly made me walk around with a big smile. Again, SO much love. If there weren't a big author/stalker thing going on, I'd send you roses. Instead, you get virtual hugs.
There are also all the amazing authors I need to thank. Those who blurbed COMPULSION and said kind things, those who are in YASeriesInsiders.com with me, those who contributed to the Compulsion for Magic tour, those who are with me here on the Compelling Reads Tour, and so many more:
Gigi Amateau
Jennifer Armentrout
Nina Berry
Anne Blankman
Kendare Blake
Tracy Clark
Leah Cypess
Bree Despain
Kimberly Derting
Amy Ewing
Kami Garcia
Claudia Gray
S. E. Green
Joy N. Hensley
Wendy Higgins
Kimberley Griffiths Little
Kristen-Paige Madonia
Melissa Marr
Jodi Meadows
Diana Peterfreund
Beth Revis
Megan Shepherd
Meagan Spooner
Jessica Spotswood
Paula Stokes
Kat Zhang