We're back this week with another roundup, including NINE Giveaways! Some of our most anticipated books of the fall are out this week. Which one are you buying on payday?
~The ladies of AYAP
Martina, Alyssa, Lisa, Erin, Jocelyn, Shelly, and Jan
YA BOOK GIVEAWAYS THIS WEEK
* * * *
Forbidden
by Kimberly Griffiths Little
Signed Hardcover Giveaway plus Middle Eastern earrings and a jeweled bookmark
HarperCollins
Released 11/4/2014
In the unforgiving Mesopotamian desert where Jayden's tribe lives, betrothal celebrations abound, and tonight it is Jayden's turn to be honored. But while this union with Horeb, the son of her tribe's leader, will bring a life of riches and restore her family's position within the tribe, it will come at the price of Jayden's heart.
Then a shadowy boy from the Southern Lands appears. Handsome and mysterious, Kadesh fills Jayden's heart with a passion she never knew possible. But with Horeb's increasingly violent threats haunting Jayden's every move, she knows she must find a way to escape—or die trying.
With a forbidden romance blossoming in her heart and her family's survival on the line, Jayden must embark on a deadly journey to save the ones she loves—and find a true love for herself.
Set against the brilliant backdrop of the sprawling desert, the story of Jayden and Kadesh will leave readers absolutely breathless as they defy the odds and risk it all to be together.
Author Question: What is your favorite thing about Forbidden?
I love the nontraditional family structure and of course I love my characters, but the thing I love most about HOW WE FALL is the conflict. Jackie and Marcus can't change the fact that they're cousins. It tests who they are in ways I loved exploring, and it makes them dig into what they want much deeper than if they were normal friends. It ended up making the story a bit darker than I expected it would be, and it made me dig into how hard it is for teens, or anyone, to struggle with something like that when they can't talk to anyone about it.
Purchase Forbidden at Amazon
Purchase Forbidden at IndieBound
View Forbidden on Goodreads
* * * *
Crashland
by Sean Williams
Paperback Giveaway (3 Copies)
Balzer + Bray
Released 11/4/2014
The Matrix meets the Uglies series in this science fiction thriller, the second in the Twinmaker trilogy by Sean Williams.

Where is Q?

Clair and Jesse have barely been reunited when the world is plunged into its biggest crisis since the Water Wars. The d-mat network is broken. The world has ground to a halt. People are trapped, injured, dying. It's the end of the world as Clair knows it—and it's partly her fault.

"The girl who killed d-mat" is enlisted to track down her missing friend Q—the rogue AI who repeatedly saved Clair's life. Q is the key to fixing the system, but she isn't responding to calls for help, and even if she did...can she be trusted?

Targeted by dupes, abandoned by her friends, caught in a web of lies that strike at the very essence of who she is, Clair finds powerful allies in RADICAL, secretive activists who are the polar opposite of anti-d-mat terrorist group WHOLE. However, if she helps them find Q, will she be inadvertently trapping her friend in a life of servitude—or worse, sending her to an early death by erasure?

Caught between pro- and anti-d-mat philosophies, in a world on the brink of all-out war, Clair must decide where she stands—and who she stands with, at the end.
Author Question: What is your favorite thing about Crashland?
My favorite thing is that it's got a bit of everything. I hope that's not a stupid answer. As I wrote CRASHLAND there were moments that I feared might be too schmalzy, or too horrible, or too lighthearted, or too cerebral, or a whole bunch of other things. Reading back over I could see that none of it was "too" anything. This book enabled me to crack Clair's life open and see what lay inside. What I found was romance, adventure, a bit of humor, and unfortunately for her some things that still make me shudder now. I hope it's a book that readers will think about for a long time after they finish it.
* * * *
The Last Changeling
by Chelsea Pitcher
Signed Hardcover Giveaway
Flux
Released 11/4/2014
A Kingdom at War . . .
Elora, the young princess of the Dark Faeries, plans to overthrow her tyrannical mother, the Dark Queen, and bring equality to faeriekind. All she has to do is convince her mother's loathed enemy, the Bright Queen, to join her cause. But the Bright Queen demands an offering first: a human boy who is a "young leader of men."
A Dark Princess In Disguise . . .
To steal a mortal, Elora must become a mortal—at least, by all appearances. And infiltrating a high school is surprisingly easy. When Elora meets Taylor, the seventeen-year-old who's plotting to overthrow a ruthless bully, she thinks she's found her offering . . . until she starts to fall in love.
Author Question: What is your favorite thing about The Last Changeling?
My favorite thing about THE LAST CHANGELING was getting to explore the different ways people can stand up to injustice, whether they're planning an elaborate battle in Faerie, or dealing with bullies in the halls of high school. Growing up, a lot of us fantasized about what we would do if faced with a power-hungry monarch, a fire-breathing dragon, or a demon from below. But when it comes to real-world bullies, oppressive systems, and neglectful adults, it can be so much harder to figure out what to do. So while Elora, the faerie daughter of the Unseelie Queen, is struggling to take down her mother's corrupt court, seventeen-year-old Taylor is dealing with a fragmented family and bullies at school. Apart, both Elora and Taylor have difficulty solving their problems, but together, they might just be able to take down the tyrants in both their worlds.
* * * *
Empire of Shadows
by Miriam Forster
Hardcover Giveaway
HarperTeen
Released 11/4/2014
Cast out of her family three years ago, Mara turned to the only place that would take her—a school where students train to protect others. But Mara is stunned when guarding a noble girl in the Empire's capital turns out to be more dangerous than she could've imagined. More shocking still, she finds the boy she thought she had lost forever outside the gates of her new home.
Mara knew her life in the dizzying Imperial city would hold dangers. How could she have known that her heart, as well as her life, would be at stake?
Empire of Shadows will take readers on a spellbinding journey into the world Miriam Forster first introduced in City of a Thousand Dolls—a world with a divided society, deadly courtiers, heroic traitors, and deeply laid conspiracies.
Author Question: What is your favorite thing about Empire of Shadows?
I think my favorite thing about this book is the friendship between Revathi and Mara. I was about two-thirds of the way through the book when I realized that their relationship was the core of Mara's story. There's a cute boy (with his own issues of course) and some romance, but I really wanted the girl's friendship to be a major focus. Revathi and Mara are from really different areas of society, and they are strong in very different ways. Mara is a classic tormented warrior type, and Revathi is a noble girl whose power lies in her intelligence and her ability to play politics. They are both intensely lonely people, with secrets they don't feel like they can share with anyone. I loved watching them find connection and healing in their friendship and how it changed both of them.

Friendship, especially girl friendship is often skipped over in media, but there is something so powerful and even world-changing in women who stand together and help each other. I really wanted to show that kind of relationship in my book. And I just wanted to write women wielding power in a lot of different ways, women who cover a host of traits: compassionate, practical, loyal, honorable, clever, devious, angry, fragile, kickass, sacrificial and stubborn. There are so many ways to be strong, and I wanted to show that. I also loved writing Revathi's grandmother. Super dangerous elderly women are never not awesome.
Purchase Empire of Shadows at Amazon
Purchase Empire of Shadows at IndieBound
View Empire of Shadows on Goodreads
* * * *
How We Fall
by Kate Brauning
Hardcover Giveaway
Merit Press
Released 11/3/2014
Ever since Jackie moved to her uncle's sleepy farming town, she's been flirting way too much--and with her own cousin, Marcus.
Her friendship with him has turned into something she can't control, and he's the reason Jackie lost track of her best friend, Ellie, who left for...no one knows where. Now Ellie has been missing for months, and the police, fearing the worst, are searching for her body. Swamped with guilt and the knowledge that acting on her love for Marcus would tear their families apart, Jackie pushes her cousin away. The plan is to fall out of love, and, just as she hoped he would, Marcus falls for the new girl in town. But something isn't right about this stranger, and Jackie's suspicions about the new girl's secrets only drive the wedge deeper between Jackie and Marcus--and deepens Jackie's despair.
Then Marcus is forced to pay the price for someone else's lies as the mystery around Ellie's disappearance starts to become horribly clear. Jackie has to face terrible choices. Can she leave her first love behind, and can she go on living with the fact that she failed her best friend?
Author Question: What is your favorite thing about How We Fall?
I love the nontraditional family structure and of course I love my characters, but the thing I love most about HOW WE FALL is the conflict. Jackie and Marcus can't change the fact that they're cousins. It tests who they are in ways I loved exploring, and it makes them dig into what they want much deeper than if they were normal friends. It ended up making the story a bit darker than I expected it would be, and it made me dig into how hard it is for teens, or anyone, to struggle with something like that when they can't talk to anyone about it.
Purchase How We Fall at Amazon
Purchase How We Fall at IndieBound
View How We Fall on Goodreads
* * * *
Creed
by Lindsay Currie and Trisha Leaver
Signed Hardcover Giveaway
Flux
Released 11/4/2014
Three went in. Three came out. None even a shadow of who they once were.
When their car breaks down, Dee, her boyfriend Luke, and his brother Mike walk through a winter storm to take refuge in a nearby town called Purity Springs. When they arrive, the emergency sirens are blaring and the small farming town seems abandoned. With no other shelter, they spend the night in an empty house.
But they soon discover that not everything in Purity Springs is as it seems. When the town's inhabitants suddenly appear the next morning, Dee, Luke, and Mike find themselves at the mercy of the charismatic leader, Elijah Hawkins, who plans to make Dee his new wife. Elijah's son, Joseph, offers to help them escape . . . but the price of his help may be more than Dee and her friends can bear.
Purchase Creed at Amazon
Purchase Creed at IndieBound
View Creed on Goodreads
* * * *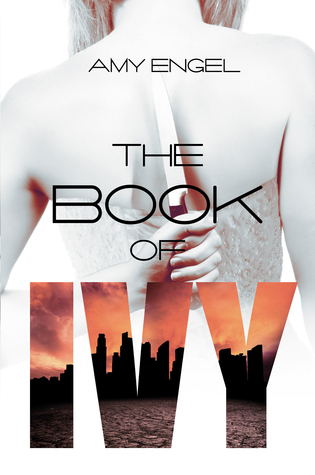 The Book of Ivy
by Amy Engel
Jeweled Bookmark Giveaway
Entangled: Teen
Released 11/11/2014
What would you kill for?
After a brutal nuclear war, the United States was left decimated. A small group of survivors eventually banded together, but only after more conflict over which family would govern the new nation. The Westfalls lost. Fifty years later, peace and control are maintained by marrying the daughters of the losing side to the sons of the winning group in a yearly ritual.
This year, it is my turn.
My name is Ivy Westfall, and my mission is simple: to kill the president's son—my soon-to-be husband—and return the Westfall family to power.
But Bishop Lattimer is either a very skilled actor or he's not the cruel, heartless boy my family warned me to expect. He might even be the one person in this world who truly understands me. But there is no escape from my fate. I am the only one who can restore the Westfall legacy.
Because Bishop must die. And I must be the one to kill him…
Author Question: What is your favorite thing about The Book of Ivy?
Oh, that's a difficult question! Can I cheat and give you my two favorite things? One of the things I love most about the book is the relationship between Ivy and Bishop. It was such a pleasure to write and I love how their romance takes its time developing. It wouldn't be realistic in this story for them to fall instantly in love. A friendship, and trust, have to be established first, before their relationship can evolve into something more. My other favorite thing about THE BOOK OF IVY is the difficulty of discerning who is "good" and who is "bad." Don't get me wrong, I love a book with an easily defined "big bad," but I wanted to do something different with IVY. Just as Ivy struggles with who to believe, who to trust, and balancing individual desire versus the greater good, I wanted the reader to question those things as well and I hope I was able to accomplish that.
Purchase The Book of Ivy at Amazon
Purchase The Book of Ivy at IndieBound
View The Book of Ivy on Goodreads
YA BOOK GIVEAWAYS LAST WEEK: WINNERS
* * * *
Compulsion
by Martina Boone
Hardcover
Simon Pulse
Released 10/28/2014
Winner - Emma McAndrew
Beautiful Creatures
meets
The Body Finder
in this spellbinding new trilogy.
Three plantations. Two wishes. One ancient curse.
All her life, Barrie Watson had been a virtual prisoner in the house where she lived with her shut-in mother. When her mother dies, Barrie promises to put some mileage on her stiletto heels. But she finds a new kind of prison at her aunt's South Carolina plantation instead--a prison guarded by an ancient spirit who long ago cursed one of the three founding families of Watson Island and gave the others magical gifts that became compulsions.
Stuck with the ghosts of a generations-old feud and hunted by forces she cannot see, Barrie must find a way to break free of the family legacy. With the help of sun-kissed Eight Beaufort, who knows what Barrie wants before she knows herself, the last Watson heir starts to unravel her family's twisted secrets. What she finds is dangerous: a love she never expected, a river that turns to fire at midnight, a gorgeous cousin who isn't what she seems, and very real enemies who want both Eight and Barrie dead.
Author Question: What is your favorite thing about Compulsion?
t was so much fun to get to do a Gothic novel! I've loved seeing Between the Devil and the Deep Blue Sea and The Lynburn Legacy bringing Gothics to a whole new batch of readers in a fresh way. Adding the Gothic elements to a Southern setting similar to Beautiful Creatures gave me such rich material to work with in Compulsion. I've always adored books with exotically dangerous mansions, eccentric characters, and elements of magic, mystery, and suspense. The world of Watson Island with its equally charming and ugly history, beautiful scenery, and unique mythology is a storytellers dream. It has all the elements I love—a haunted past, regret, anger, continuing conflict, and questions of morality galore.

My favorite thing about Compulsion, hands down, is the setting and how it shaped (and twisted) the characters and families who live there. The island, and especially the Watson's Landing plantation, became an integral character in the book.

Purchase Compulsion at Amazon
Purchase Compulsion at IndieBound
View Compulsion on Goodreads
* * * *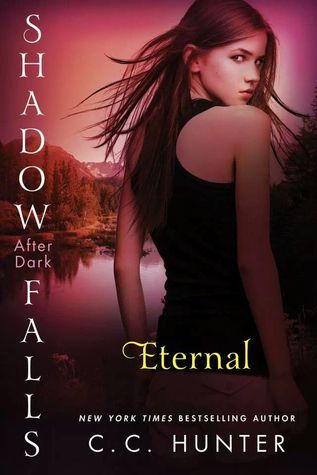 Eternal
by C.C. Hunter
Hardcover
St. Martin's Griffin
Released 10/28/2014
Winner - Katherine Ivan
All her life, Della's secret powers have made her feel separated from her human family. Now, she's where she belongs, at Shadow Falls. With the help of her best friends Kylie and Miranda, she'll try to prove herself in the paranormal world as an investigator—all the while trying to figure out her own heart. Should she chose Chase, a powerful vampire with whom she shares a special bond? Or Steve, the hot shapeshifter whose kisses make her weak in the knees? When a person with dark connection to her past shows up, it'll help her decide which guy to choose–and make her question everything she knows about herself.
From bestselling author C.C. Hunter comes
Eternal
—a must-read for fans of the Shadow Falls series—and the sequel to
Reborn.
Author Question: What is your favorite thing about Eternal?
My favorite thing about Eternal are the secrets that Della is unearthing and exposing. I think that every family usually has a secret they attempt to keep hidden. And Della's family secret is a doozy. It has the potential to break her heart. Especially when she discovers that by uncovering the family secrets she could destroy someone she loves.

Purchase Eternal at Amazon
Purchase Eternal at IndieBound
View Eternal on Goodreads
* * * *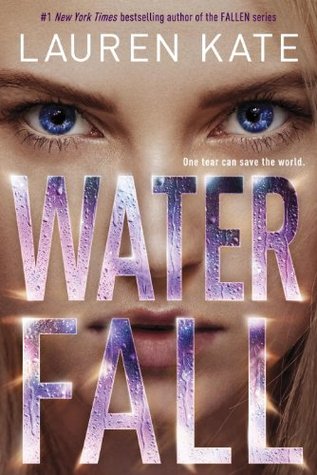 Waterfall
by Lauren Kate
Hardcover
Delacorte Press
Released 10/28/2014
Winner - Nic Willcox
From the #1 New York Times bestselling author of the Fallen books comes WATERFALL, a novel about love, betrayal, and epic consequences—a world-altering tale told by a girl whose tears have the power to raise the lost continent of Atlantis. This second novel in the Teardrop series is intensely romantic, with strong, hot main characters caught up in a thrilling fantastical love triangle. For readers who love Lauren Kate and the worlds of Alyson Noël, P. C. Cast, Maggie Stiefvater, and Veronica Rossi.
Eureka's tears have flooded the earth, and now Atlantis is rising, bringing with it its evil king, Atlas. Eureka is the only one who can stop him, but first she must learn how to fight. She travels across the ocean with Cat, her family, and Ander, the gorgeous and mysterious Seedbearer who promises to help her find Solon, an enigmatic lost Seedbearer who knows how to defeat Atlas.
Once on land, Eureka is taunted by gossipwitches, a group of displaced Atlantean sorceresses, and ambushed by locals struggling to survive amid the destruction her tears have wrought. And she feels no closer to facing Atlas or saving the world when Solon lets slip that love is Ander's weakness, and that any affection he feels toward her makes him age faster.
Trying to make sense of the dark world her sorrow has created, Eureka receives startling insight from an enchanted pond. Her bewildering reflection reveals a soul-crushing secret: if she's strong enough, Eureka can draw on this knowledge to defeat Atlas—unless her broken heart is just what he needs to fuel his rising kingdom...
In Waterfall, Eureka has the chance to save the world. But she'll have to give up everything—even love.
Author Question: What is your favorite thing about Waterfall?
Waterfall is the most outrageous world-building I've ever done. I couldn't simply dip my toe into any of its scenes. It was an immersive endeavor, a place that needed to be deeply inhabited. I love the richness of its setting, the strangeness of its characters, and the shock of discovering that my heroine was actually the villain.

I'm always drawn in by love stories. With Waterfall, I found myself writing the love story of a girl who has done something so devastating, she feels herself incapable and unworthy of love. The world I had to build in Waterfall is a direct result of Eureka's mistake, so everything had to be heightened. In the end I was intrigued by how universal Eureka's experience was: No matter who we are or what we've done, letting ourselves be loved is hard. This is a book about love and redemption and sacrifice, set in an extreme world.

Purchase Waterfall at Amazon
Purchase Waterfall at IndieBound
View Waterfall on Goodreads
MORE YOUNG ADULT NOVELS NEW IN STORES NEXT WEEK
* * * *
A Thousand Pieces of You
by Claudia Gray
Hardcover
HarperTeen
Released 11/4/2014
Every Day meets Cloud Atlas in this heart-racing, space- and time-bending, epic new trilogy from New York Times bestselling author Claudia Gray.
Marguerite Caine's physicist parents are known for their radical scientific achievements. Their most astonishing invention: the Firebird, which allows users to jump into parallel universes, some vastly altered from our own. But when Marguerite's father is murdered, the killer—her parent's handsome and enigmatic assistant Paul—escapes into another dimension before the law can touch him.
Marguerite can't let the man who destroyed her family go free, and she races after Paul through different universes, where their lives entangle in increasingly familiar ways. With each encounter she begins to question Paul's guilt—and her own heart. Soon she discovers the truth behind her father's death is more sinister than she ever could have imagined.
A Thousand Pieces of You explores a reality where we witness the countless other lives we might lead in an amazingly intricate multiverse, and ask whether, amid infinite possibilities, one love can endure.
Purchase A Thousand Pieces of You at Amazon
Purchase A Thousand Pieces of You at IndieBound
View A Thousand Pieces of You on Goodreads
* * * *
Betting Blind
by Stephanie Guerra
Paperback
Skyscape
Released 11/4/2014
Some risks are worth taking...
The cards are stacking up against Gabriel James: first there's Phil, the guy paying the bills for Gabe's mom (but not leaving his wife). Then there's Gabe's new school, filled with kids competing for the Ivies, Silicon Valley, and Wall Street—while Gabe's just trying to swing enough Cs to graduate.
Gabe's luck seems ready to change when he meets Irina Petrova: a hot violinist who is home-schooled by her strict Russian parents. When Gabe gets her number, he impresses the top guys at his school. When he becomes the drug connection for parties, his reputation is solidified. How else is he going to afford hanging with his new crew and impressing Irina? Anyway, it's not really dealing if you're just hooking up friends...right?
Gabe's never been loyal to a girl before, but he finds himself falling for Irina hard. As the stakes are raised, Gabe will have to decide how high he's willing to bet on school, on friends, on Irina—but most of all, on himself.
Purchase Betting Blind at Amazon
Purchase Betting Blind at IndieBound
View Betting Blind on Goodreads
* * * *
Killer Instinct
by Jennifer Lynn Barnes
Hardcover
Disney-Hyperion
Released 11/4/2014
Seventeen-year-old Cassie Hobbes has a gift for profiling people. Her talent has landed her a spot in an elite FBI program for teens with innate crime-solving abilities, and into some harrowing situations. After barely escaping a confrontation with an unbalanced killer obsessed with her mother's murder, Cassie hopes she and the rest of the team can stick to solving cold cases from a distance.
But when victims of a brutal new serial killer start turning up, the Naturals are pulled into an active case that strikes too close to home: the killer is a perfect copycat of Dean's incarcerated father—a man he'd do anything to forget. Forced deeper into a murderer's psyche than ever before, will the Naturals be able to outsmart the enigmatic killer's brutal mind games before this copycat twists them into his web for good?
With her trademark wit, brilliant plotting, and twists that no one will see coming, Jennifer Lynn Barnes will keep readers on the edge of their seats (and looking over their shoulders) as they race through the pages of this thrilling novel.
Purchase Killer Instinct at Amazon
Purchase Killer Instinct at IndieBound
View Killer Instinct on Goodreads
* * * *
Mortal Heart
by Robin LaFevers
Hardcover
HMH Books for Young Readers
Released 11/4/2014
Annith has watched her gifted sisters at the convent come and go, carrying out their dark dealings in the name of St. Mortain, patiently awaiting her own turn to serve Death. But her worst fears are realized when she discovers she is being groomed by the abbess as a Seeress, to be forever sequestered in the rock and stone womb of the convent. Feeling sorely betrayed, Annith decides to strike out on her own.
She has spent her whole life training to be an assassin. Just because the convent has changed its mind doesn't mean she has...
Purchase Mortal Heart at Amazon
Purchase Mortal Heart at IndieBound
View Mortal Heart on Goodreads
* * * *
The Retribution of Mara Dyer
by Michelle Hodkin
Hardcover
Simon & Schuster Books for Young Readers
Released 11/4/2014
Mara Dyer wants to believe there's more to the lies she's been told.
There is.
She doesn't stop to think about where her quest for the truth might lead.
She should.
She never had to imagine how far she would go for vengeance.
She will now.
Loyalties are betrayed, guilt and innocence tangle, and fate and chance collide in this shocking conclusion to Mara Dyer's story.
Retribution has arrived.
Purchase The Retribution of Mara Dyer at Amazon
Purchase The Retribution of Mara Dyer at IndieBound
View The Retribution of Mara Dyer on Goodreads
* * * *
The Walled City
by Ryan Graudin
Hardcover
Little, Brown Books for Young Readers
Released 11/4/2014
There are three rules in the Walled City: Run fast. Trust no one. Always carry your knife. Right now, my life depends completely on the first. Run, run, run.
Jin, Mei Yee, and Dai all live in the Walled City, a lawless labyrinth run by crime lords and overrun by street gangs. Teens there run drugs or work in brothels—or, like Jin, hide under the radar. But when Dai offers Jin a chance to find her lost sister, Mei Yee, she begins a breathtaking race against the clock to escape the Walled City itself.
Purchase The Walled City at Amazon
Purchase The Walled City at IndieBound
View The Walled City on Goodreads
* * * *
The Year of the Rat
by Clare Furniss
Hardcover
Margaret K. McElderry Books
Released 11/4/2014
Grappling with grief is hard enough without repeat visits from the deceased. Pearl deals with death, life, and family in this haunting, humorous, and poignant debut.
The world can tip at any moment…a fact that fifteen-year-old Pearl is all too aware of when her mom dies after giving birth to her baby sister, Rose.
Rose, who looks exactly like a baby rat, all pink, wrinkled, and writhing. This little Rat has destroyed everything, even ruined the wonderful relationship that Pearl had with her stepfather, the Rat's biological father.
Mom, though…Mom's dead but she can't seem to leave. She keeps visiting Pearl. Smoking, cursing, guiding.
Told across the year following her mother's death, Pearl's story is full of bittersweet humor and heartbreaking honesty about how you deal with grief that cuts you to the bone, as she tries not only to come to terms with losing her mother, but also the fact that her sister—The Rat—is a constant reminder of why her mom is no longer around.
Purchase The Year of the Rat at Amazon
Purchase The Year of the Rat at IndieBound
View The Year of the Rat on Goodreads
* * * *
Visitors
by Orson Scott Card
Hardcover
Simon Pulse
Released 11/4/2014
From the internationally bestselling author of
Ender's Game
comes the riveting finale to the story of Rigg, a teenager who possesses a secret talent that allows him to see the paths of people's pasts.
In
Pathfinder
, Rigg joined forces with another teen with special talents on a quest to find Rigg's sister and discover the true depth and significance of their powers. Then Rigg's story continued in
Ruins
as he was tasked to decipher the paths of the past before the arrival of a destructive force with deadly intentions. Now, in
Visitors
, Rigg's journey comes to an epic and explosive conclusion as everything that has been building up finally comes to pass, and Rigg is forced to put his powers to the test in order to save his world and end the war once and for all.
Purchase Visitors at Amazon
Purchase Visitors at IndieBound
View Visitors on Goodreads
* * * *
Waistcoats & Weaponry
by Gail Carriger
Hardcover
Little, Brown Books for Young Readers
Released 11/4/2014
Class is back in session...
Sophronia continues her second year at finishing school in style--with a steel-bladed fan secreted in the folds of her ball gown, of course. Such a fashionable choice of weapon comes in handy when Sophronia, her best friend Dimity, sweet sootie Soap, and the charming Lord Felix Mersey stowaway on a train to return their classmate Sidheag to her werewolf pack in Scotland. No one suspected what--or who--they would find aboard that suspiciously empty train. Sophronia uncovers a plot that threatens to throw all of London into chaos and she must decide where her loyalties lie, once and for all.
Gather your poison, steel tipped quill, and the rest of your school supplies and join Mademoiselle Geraldine's proper young killing machines in the third rousing installment in the
New York Times
bestselling Finishing School Series by steampunk author, Gail Carriger.
Purchase Waistcoats & Weaponry at Amazon
Purchase Waistcoats & Weaponry at IndieBound
View Waistcoats & Weaponry on Goodreads
* * * *
Watched
by Cj Lyons
Paperback
Sourcebooks Fire
Released 11/4/2014
When hackers can hijack any cellphone or computer webcam, no one is safe - including Jesse.
Jesse seems like a normal sixteen-year-old, but he isn't. He is a victim of King - a ruthless hacker who has been blackmailing Jesse with incriminating screen photos and videos. So far, Jesse's given in to King's demands in order to protect his family. But now King wants something that's too horrible to contemplate- and if he doesn't get it, King will kill Jesse's little sister.
Terrified and helpless, the answer to Jesse's prayers arrives in the form of a plain manila envelope. Inside there's a phone number and a note: I can help.
Purchase Watched at Amazon
Purchase Watched at IndieBound
View Watched on Goodreads
* * * *
a Rafflecopter giveaway