Brother, Brother
, and reported a similar surprised reaction, something that made me exquisitely happy. Both said they usually had trouble reading books written by friends. They found it hard to put the author they knew out of their minds while reading the made-up story. But in
Brother, Brother
's case, both said that by the time they'd gotten to page two, they were so engrossed in the world of the novel, they'd forgotten me entirely. An author lives to be forgotten like that.
The important thing for me as my story begins (and continues) is to be engrossed in my own story. Not everybody's going to like what I write, but my chances of entertaining readers increase exponentially if I'm entertained, horrified, moved, laughing and on the edge of my own seat, eager to know what will happen next. I write without outline. I like the daily adventure and surprise of not knowing what's going to happen next. At the beginning, I'm thinking: Who's this? Where are they? What's at stake in his or her life, what exactly? Something should always be at stake, something big, even if I'm only seeing the tip of that humongous iceberg in the first few pages. Pivotal, life-changing events fuel a good opening. The main character's life was humming (or dragging) along when something seismic happened, something that prevents the character from going on as before. In
Brother, Brother
my character's life has long been in brain-numbing stasis till--right at the start of the book--he finds his grandmother, center of his whole universe, dead in her bed. Her death devastates him, but it also jump starts his life and propels him on a grand, romantic, and mysterious adventure at the end of which he's starting to understand who he is and that change is both foe and friend.
A unique and authoritative voice also makes for a powerful beginning. The voice of a character I want to listen to, who intrigues me or charms me or spooks me or draws me into the story. Someone who makes me want to follow her, see where she goes, hear what he says next.
Of course, I'm happiest when I manage to combine both.
The examples below are my idea of killer openings, the first two literally so. The second works in death and nostalgia for a happier time, a terrific combination. The third is more subtly provocative: the detached, confiding voice of Nick Caraway beginning Fitzgerald's
The Great Gatsby
"Where's Papa going with that ax?" said Fern to her mother as they were setting the table for breakfast. —E. B. White,
Charlotte's Web
Many years later, as he faced the firing squad, Colonel Aureliano Buendía was to remember that distant afternoon when his father took him to discover ice. —Gabriel García Márquez,
One Hundred Years of Solitude
(translator, Gregory Rabassa)
In my younger and more vulnerable years my father gave me some advice that I've been turning over in my mind ever since."Whenever you feel like criticizing any one," he told me, "just remember that all the people in this world haven't had the advantages that you've had."
—F. Scott Fitzgerald,
The Great Gatsby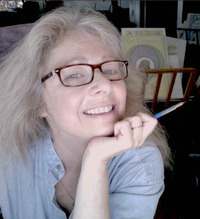 About the Author
Author-Illustrator Clay Carmichael grew up in Chapel Hill, North Carolina and graduated summa cum laude in Writing from The University of North Carolina at Chapel Hill. She is the author-illustrator of three picture books, the illustrated middle grade novel Wild Things, and her new young adult novel, Brother, Brother. Her books have been translated into many languages. She visits schools, libraries and other venues to talk about writing, illustrating and publishing, and lives the exotic life of the author with her sculptor-husband Mike Roig in piedmont North Carolina.
Website
|
Twitter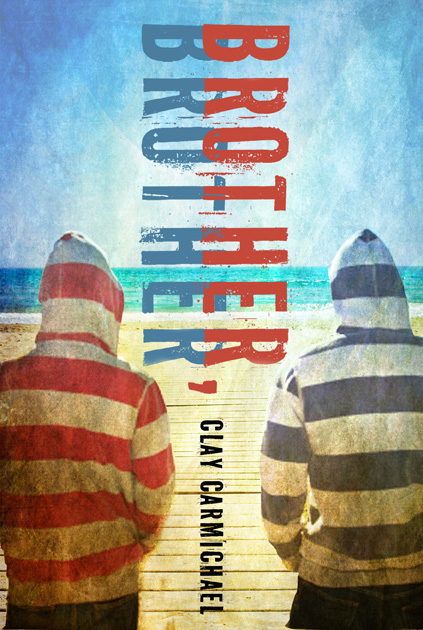 About the Book
The day his grandmother dies, seventeen-year-old Billy "Brother" Grace discovers that he has a twin who has recently made headlines by nearly overdosing on drugs. His twin also happens to be the son of a powerful senator. His newly discovered family may not be all that interested in a cheery reunion, but Brother is determined to get answers. When he arrives on the secluded island off the coast of North Carolina where the senator and his family live, sparks will fly, old resentments will be released, and secrets revealed. Part coming-of-age story, part love story, Clay Carmichael's Brother, Brother is a book about finding out that who you are and where you come from aren't necessarily the same thing.
Amazon
|
Indiebound
|
Goodreads