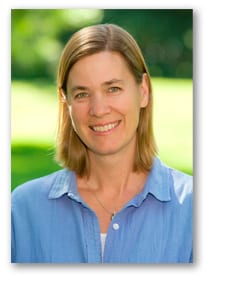 Today's WOW guest is Caragh O'Brien, author of the dystopian BIRTHMARKED trilogy. She writes fiction from a place fueled by her book-laced girlhood, her friendship with her best pal neighbor, her six wild, musical siblings, her love for her husband and three goofy kids, certain losses and fears, and many years of writing and teaching. Catch her on
her blog
,
her website
, or as
@CaraghMOBrien
on Twitter.
Not Your Normal Advice on Publishing
by Caragh O'Brien
I long to be able to divulge one piece of advice that made a difference for me in becoming a published writer. I wish that my publishing hinged on one brilliant discovery, some Aha! that I returned to whenever I was about to tumble back into unpublishing land. But sadly, as I begin a sentence with a conjunction, I never did learn well by following the normal advice, so I don't think it would be honest to pretend now that I did. Instead, let me mention the two big advice mainstays (write from the heart, and go learn about the publishing process on
AgentQuery.com
), and then gently suggest that advice might not be what you need anymore. You might be heading into your own territory.
Since the publication of Birthmarked, I've been earning a decent living as a writer, but it took decades of writing and fitful publishing to reach this point. I certainly wouldn't have wanted to know, back in my twenties, that it would take so long to find a regular stretch of writing work, and I hope decades won't be required for anyone reading this post. But it did take me that long, and maybe some other writers are in for a long haul, too, so let me tip my hat to the slower bloomers, especially those of us subversive types who don't feed well on advice.
Here goes:
It helps to understand why you're writing. I figured out that nothing else satisfied me the way that writing could, and that doing it affirmed I was alive. I wrote whenever I could, as in, I typed with one finger while I was nursing my baby. I wrote because it made me happy. I wrote romance novels to smile and laugh, and I wrote artsy literary novels to experiment with points of view and explore misery. Half of those books I never published (hello, literary novels). When writing started to make me unhappy, it was because I wasn't getting published enough, for enough money (hello, romance novels), and so I tried to quit. Then I missed the writing itself and when I no longer cared about ambition, I started writing again purely for its own sake. That's the writing I do now. That's the writing I would keep doing even if people stopped paying me for it.
It helps to be realistic about how good you are or aren't. I have a dread of deluding myself, but I'm also not keen on seeking out feedback. I've never joined SCWBI and don't have a writers' group or critique partners. So, basically, I'm pretty convinced my writing is never good enough, and this means I always need to work at improving it. My favorite part is revising, and my favorite part of revising is when I step back and look at a conversation or passage and think, how can this go deeper? I've already thought of this idea at this level. Where can it go next? It means living in a state of doubt 95% of the time, but that feels right to me.
It helps to avoid the naysayers. We have no shortage of cynics saying that new writers don't have a shot at getting published, and pessimists predicting a dire future for publishing in general. They say New York publishers don't take risks on creative new novels and editors are just looking for the next big thing upon which to slap a shiny cover. But have you read a book you've liked lately? That book made it, right? The system is a meritocracy. When your novel is good enough, truly good enough, so good it glows, you will navigate through the query process to an agent and an editor who appreciate your work. They are looking, actively looking, for good new writers, and they love books. I came out of the slush pile, and I'm not alone. It happens.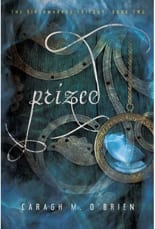 It helps to recognize where writing and publishing fit in the whole scope of your life. This is a delicate matter, I say quietly, and something not every writer is ready to face. Writing is in your control. Publishing is not. The two are related, obviously, but not strictly through cause and effect. While writing happens in private, most people crave publishing because it is tied to income, respect, and prestige. Recognizing this can be very freeing. Which outcome do you actually want? If what you truly desire is income, respect, and prestige, you may be able to earn those more directly through a different job, like teaching. If what you want is the satisfaction of writing, don't be confused or disappointed when you have artistic pleasure but not money. Enjoy your writing as the art it is, and don't let it derail other things that also matter to you, like family time and a job. We aren't in a race. The real goal is happiness, and that is achievable in many ways.
I have a few hours ahead of me here, and I know what I'm going to do with them. If you love to write, you already have the biggest gift, regardless of whether you're publishing or not. No one can give that to you but yourself, and no one can take it away. It is part of who you are, always, so go do it. Go write.
Promised (The Birthmarked Trilogy)
by Caragh M. O'Brien
After defying the ruthless Enclave, surviving the wasteland, and upending the rigid matriarchy of Sylum, Gaia Stone now faces her biggest challenge ever. She must lead the people of Sylum back to the Enclave and persuade the Protectorat to grant them refuge from the wasteland. In Gaia's absence, the Enclave has grown more cruel, more desperate to experiment on mothers from outside the wall, and now the stakes of cooperating or rebelling have never been higher. Is Gaia ready, as a leader, to sacrifice what--or whom--she loves most?
Author Question: What is your favorite thing about Promised (The Birthmarked Trilogy)?
What I like most about Promised is the way it feels real to me. I can feel the dry wind on my face when Gaia comes over a ridge in the wasteland to see her old home in the distance, with the weathered houses below the wall and the obelisk rising above the Enclave. Writing it, I felt like I was coming home myself, and at the same time, I was driven by a sense of discovery.
Order Promised (The Birthmarked Trilogy) on Amazon
View Promised (The Birthmarked Trilogy) on Goodreads